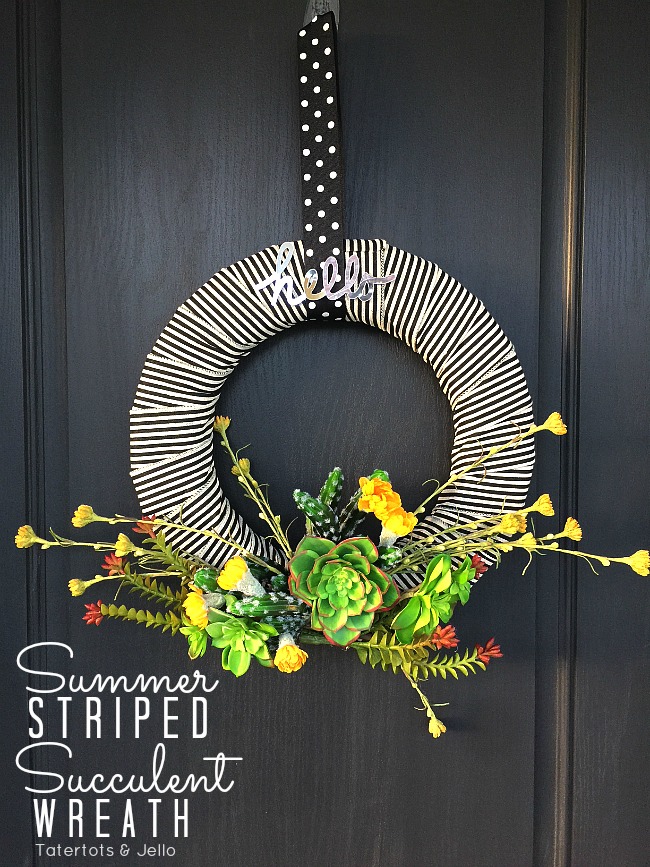 Summer Striped Succulent Wreath. Thank you all for the understanding, supportive love I felt last week when I posted my story. I was so nervous about sharing real life and what I discovered is that such a weight is lifted by being authentic and honest. Letting go of the 1905 Cottage was very hard but I feel so much lighter and happier since we moved. We are still unpacking and getting settled in our new home, but of course one of the first things I had to do was make my doorway welcoming with a new wreath. And I have a thing for succulents lately, so I thought a succulent wreath would be pretty for summer.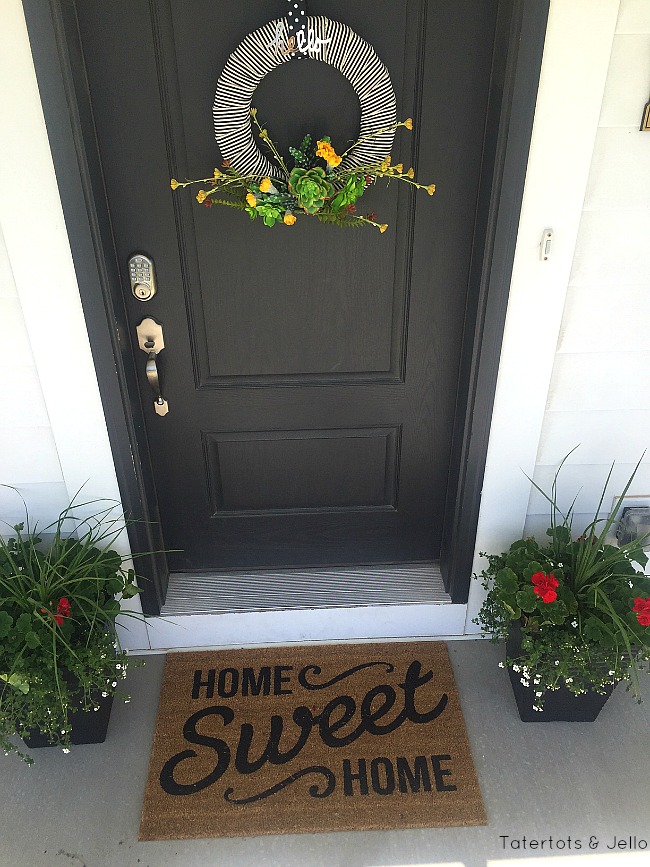 Our new home has a wonderful big front porch and I can't wait to figure out how to decorate it. The door is black right now and I really want to paint it. But I am not sure what color. What do you think??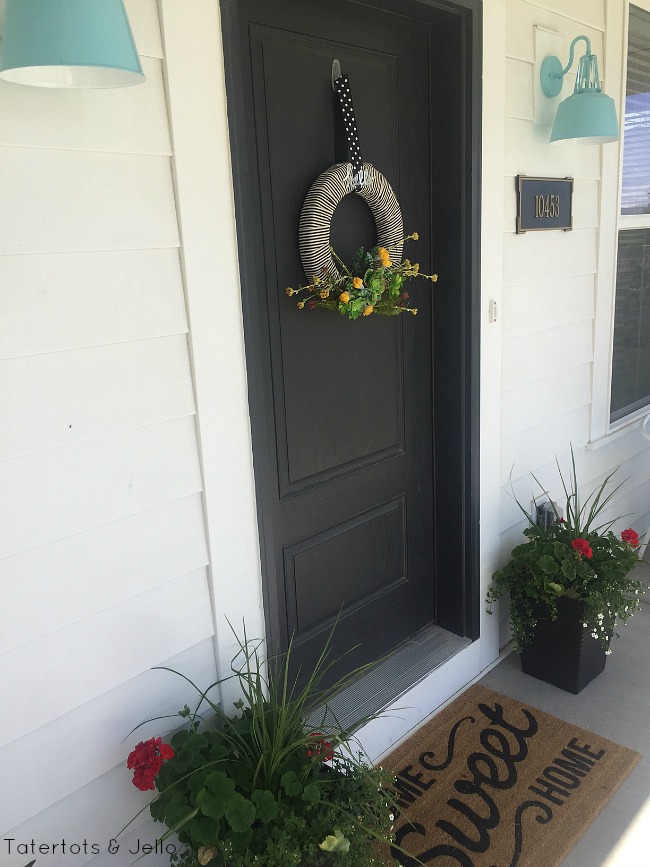 The 1905 Cottage was all grey and white. And looking back on that period in my life that reflected my mood. But I really want this house to be bright and colorful. I think colorful is really my personality. And the new owners of the cottage wanted to buy a lot of the furniture, so I am now able to change things up completely which is really fun! I am excited to share all of the colorful projects I am working on soon.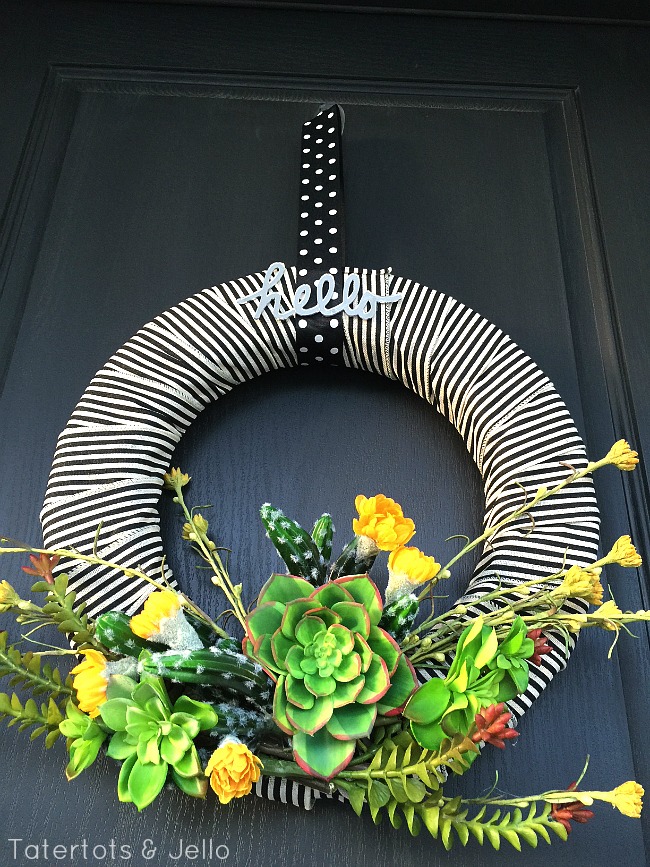 Here is how to make this Summer Striped Succulent Wreath:
Materials:
Wreath Form
Ribbon – I think my wreath form is 16 inches in diameter and I needed two spools of ribbon and they barely fit.
Succulents. You can find some really realistic succulents around. Mine are from Hobby Lobby. They have a great selection.
Hello – you can add a little word to your wreath if you want
Glue gun and sticks
Ribbon to hang the wreath
Instructions:
Wrap the wreath form with ribbon, making sure to overlap the edges so you can't see any of the styrofoam
Arrange the succulents on the wreath. Once you are pleased with the arrangement, glue gun the crap out of them so they will stay lol
Wrap some ribbon around the wreath at the top and add the word if you have one.
Hang it up and enjoy your pretty front door!
There you go! You could actually hang this wreath up all year round – it isn't really just for Summer. And it would also be cute inside as well.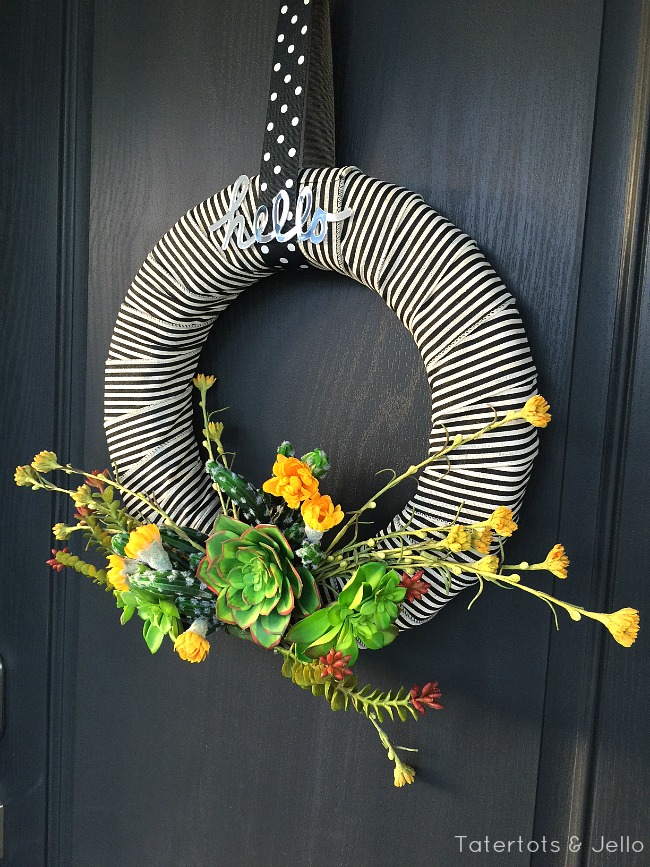 Let me know what color you think I should paint my front door, ok? I am also planning on painting the porch lights the same color – whatever we decide.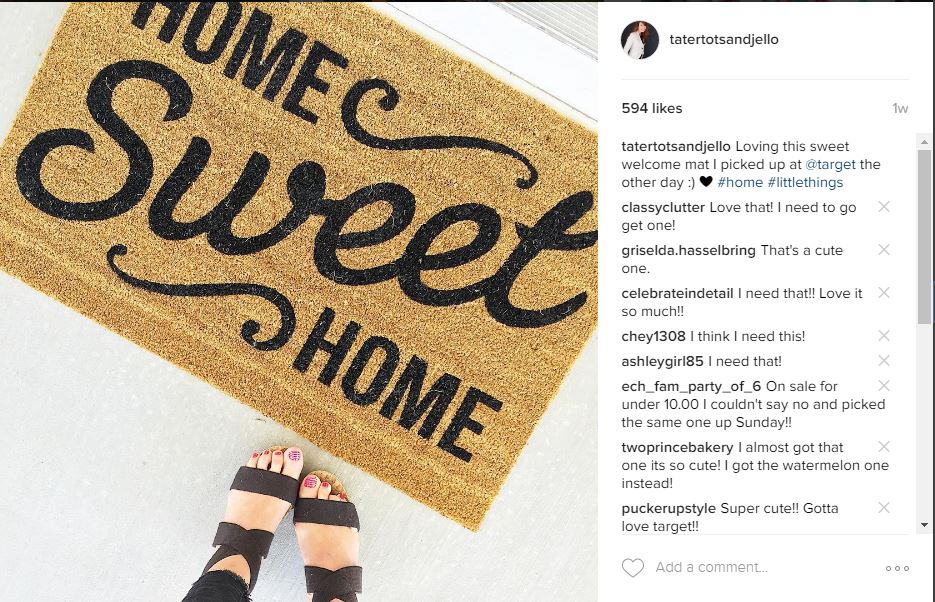 Here are a few other wreaths I have made over the years. I love making wreaths – it's therapeutic. LOL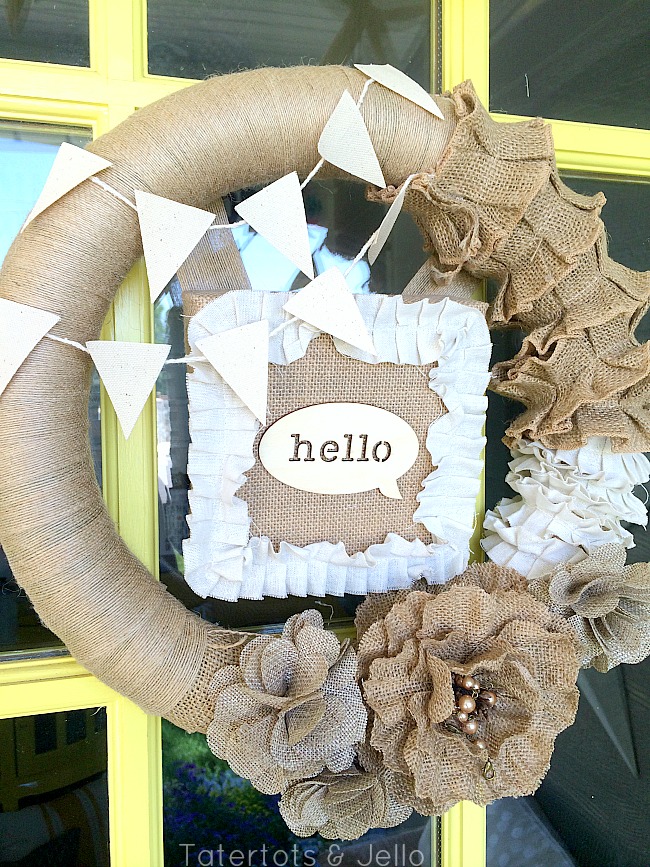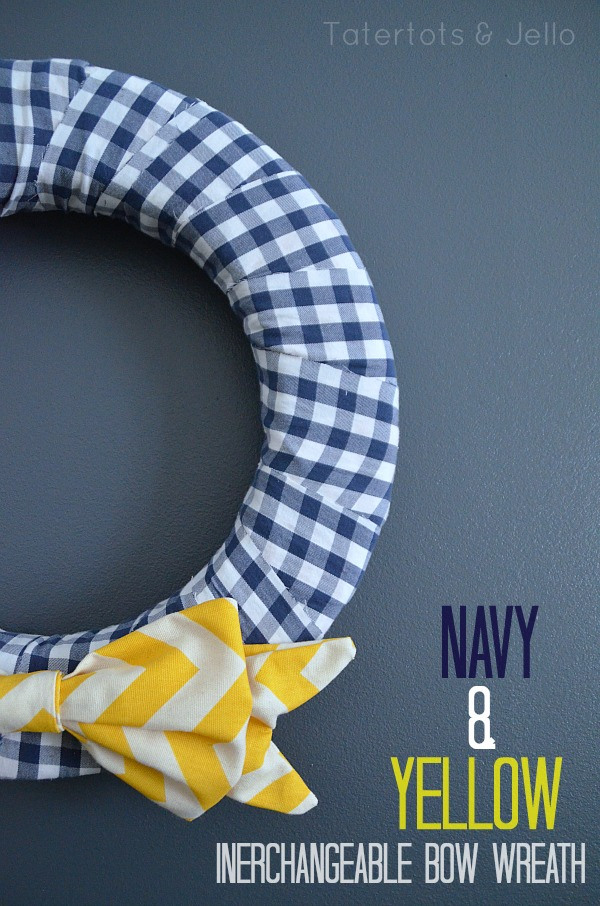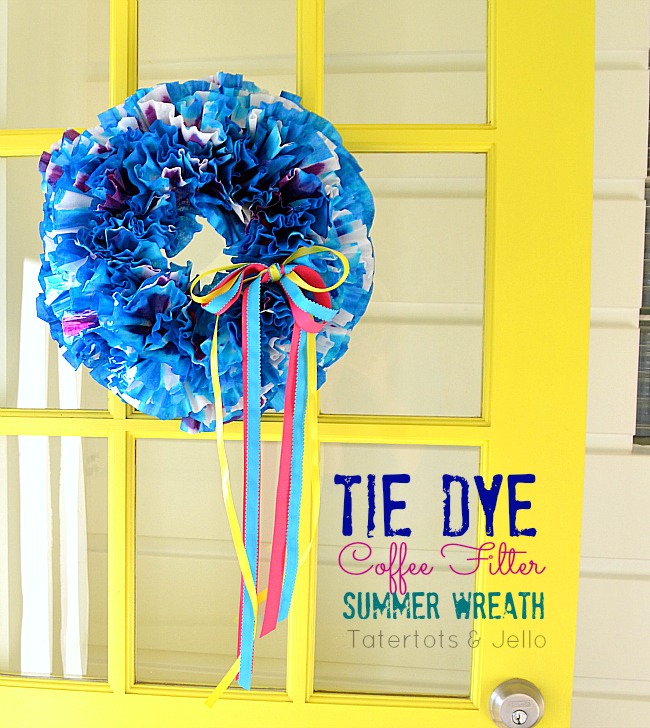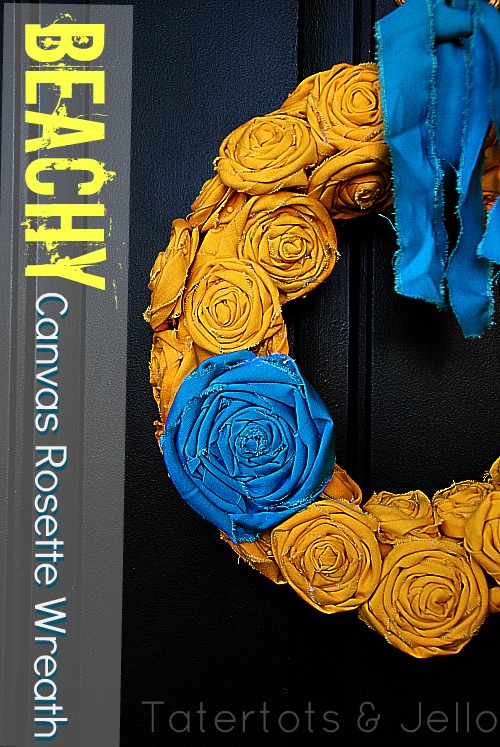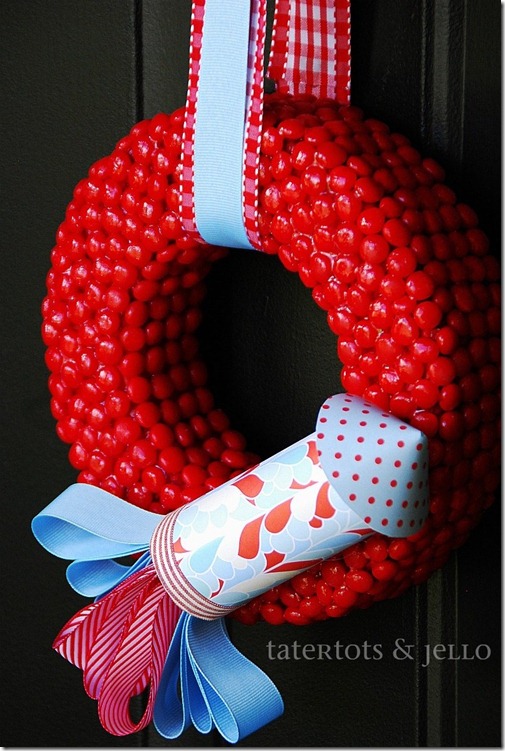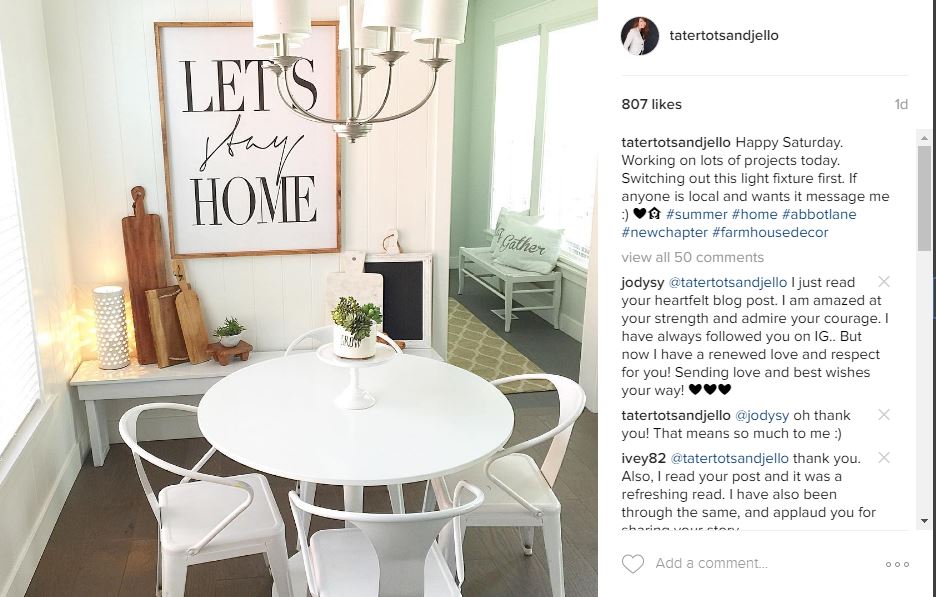 Follow along with me on my Tatertots Instagram and see all of the projects I am working on with my new #AbbotLane house .
Have a Beautiful Day!
xoxo