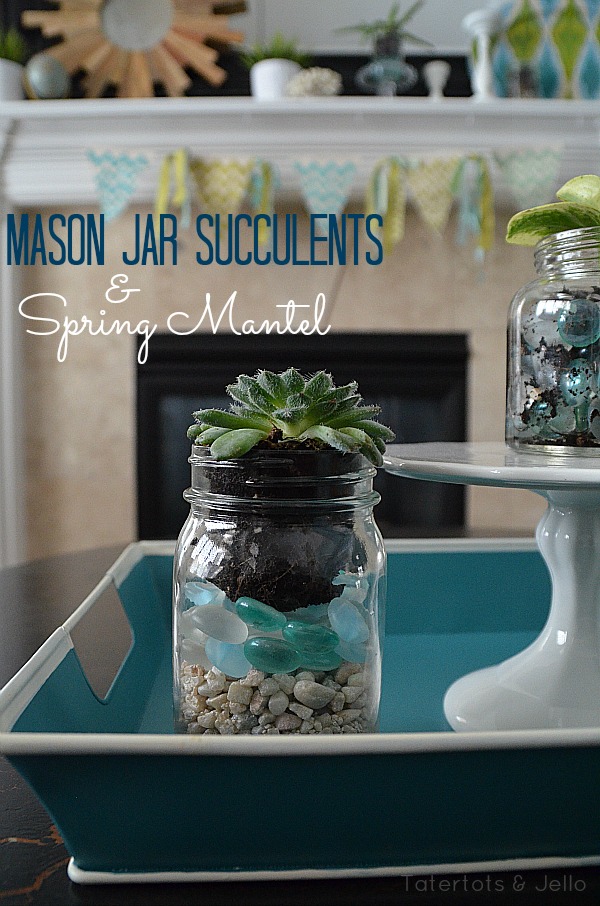 I am SO ready for Spring!!
I thought maybe Spring would get to my house faster if I started working on some Spring projects.
I have been obsessed with West Elm's Spring Succulents in their catalog. I went to their store to check them out and while the West Elm version was out of my price range, I tried to recreate the same feeling with some DIY Mason Jar Succulents.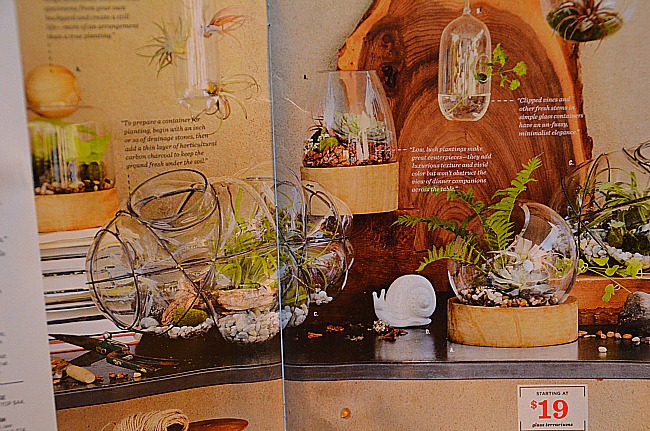 So I hit up my local thrift store. For less than $1 I found some awesome vintage mason jars. And I found a few new ones at Hobby Lobby too.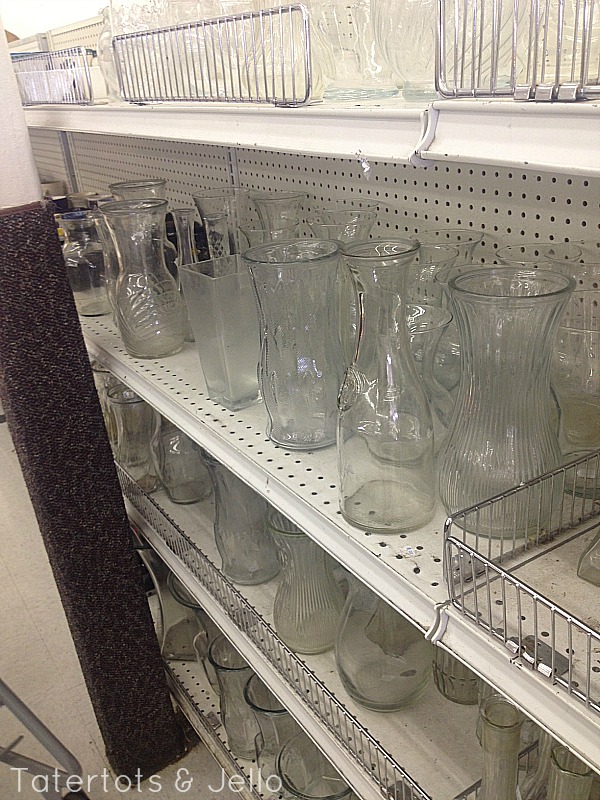 Once I had the mason jars, I headed over to Lowes and picked up some succulents.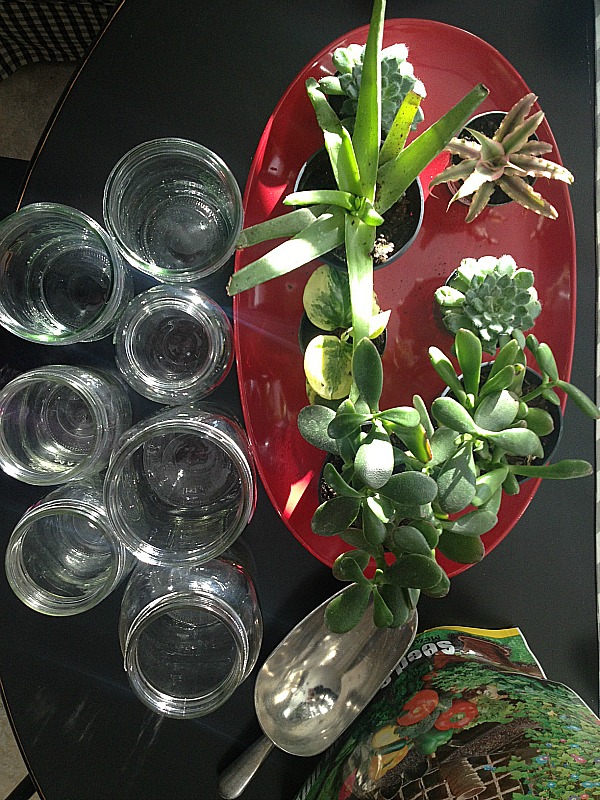 And then I picked up some pretty pastel glass beads. I found mine at Target, but you can find them at the Dollar Store too.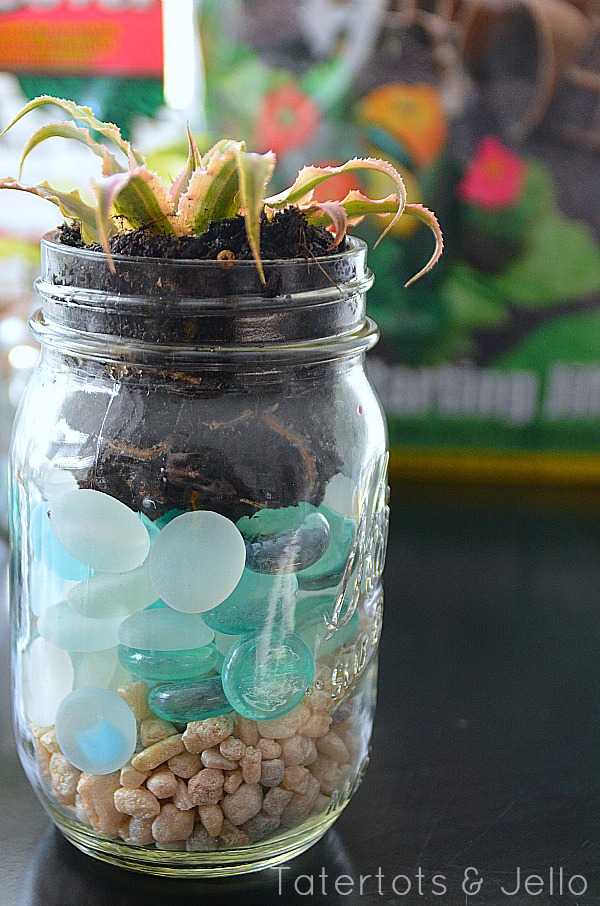 Here's how I made the Mason Jar Succulents: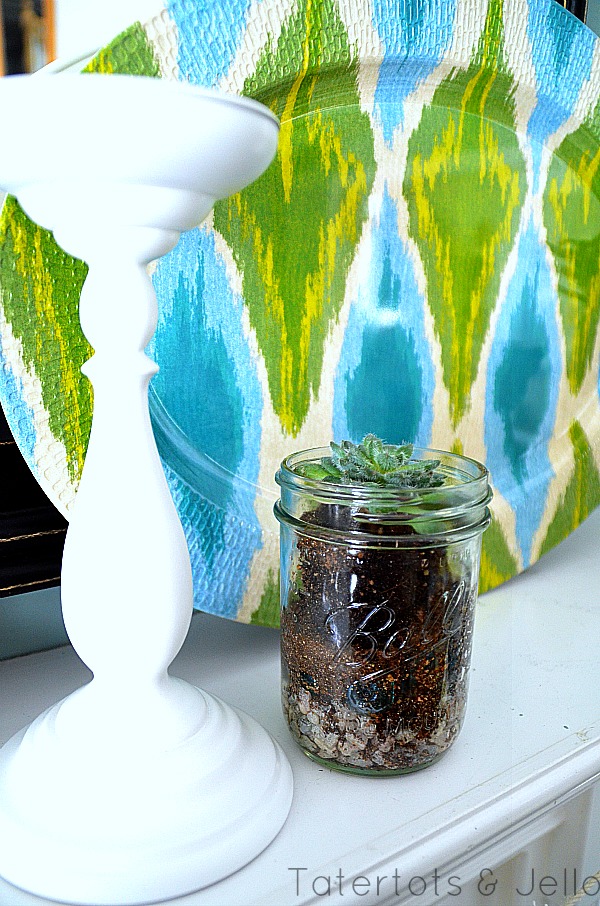 I took the mason jars, put a layer of pretty glass rocks or gravel rocks, or both in each jar and then a fine layer of potting soil and then put the succulent at the top of the jar.
TIP — you may notice that a couple of the jars the soil is mixing down into the pebbles. Here's what I discovered to keep that from happening (hopefully). Get the soil wet in a bowl with water first before you put it in the jars. Mix the water and soil up so it's wet but not dripping wet. So you will layer your pebbles and/or rocks at the bottom of the jar, then add the WET soil. The wetness of the soil should keep the soil together in a layer. Then pack it down a little to pack the soil together. Then put the succulent on top of that soil. I had a reader ask about mold. We don't have much mold in Utah, but the layers of rocks and pebbles at the bottom should keep some air in the jar and cut down on any mold. I only made these about a week ago so I will keep you updated on that. xoxo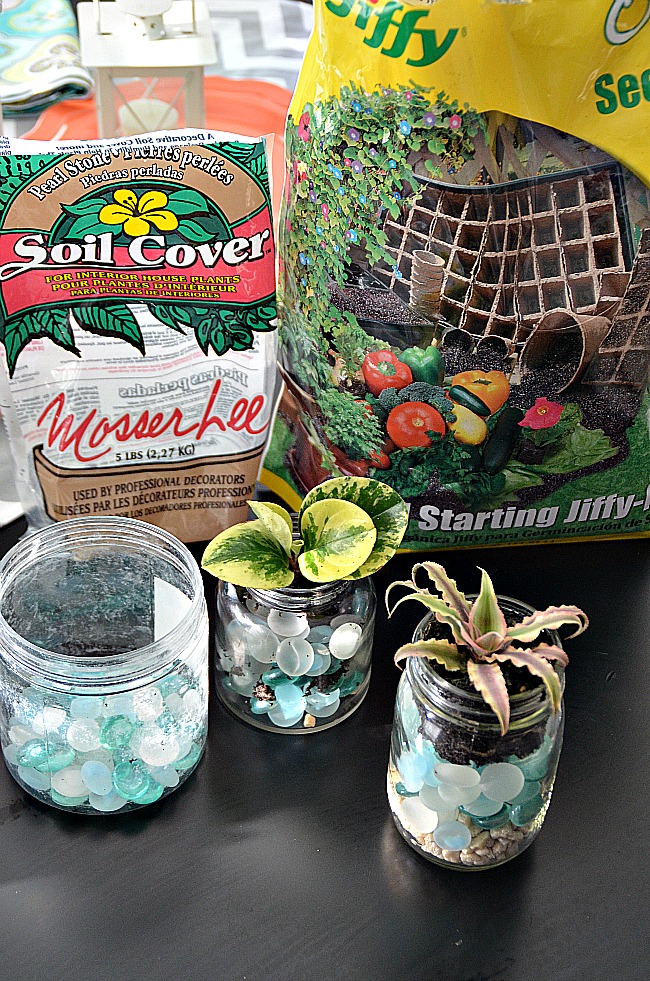 And that is it. So easy!!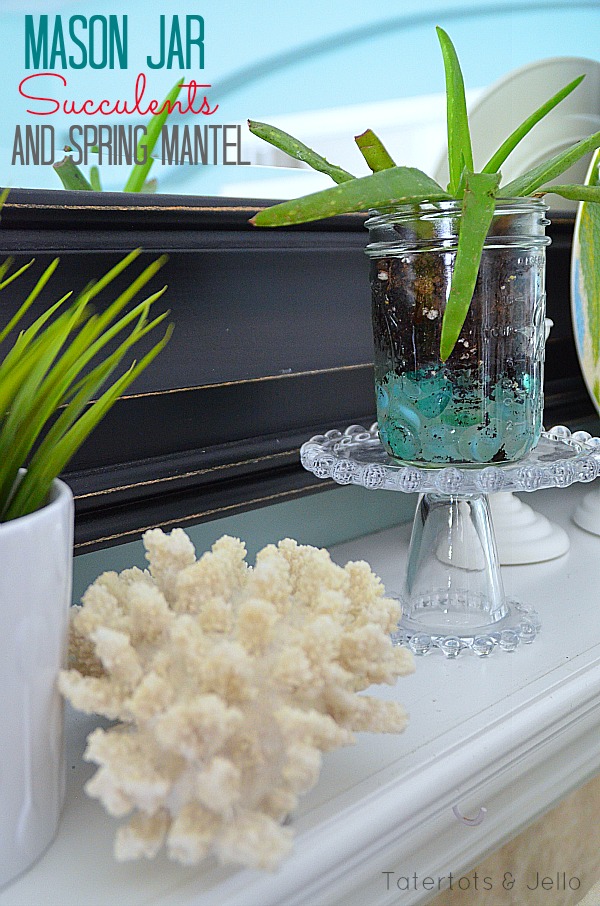 I added these succulents to my Spring Mantel. I layered some on a few of my cake plates on the mantel on on a tray on the coffee table.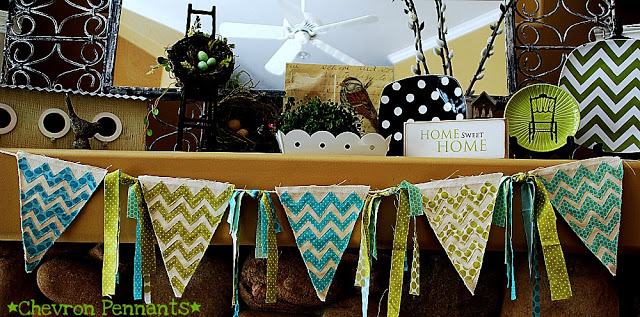 I also added a Chevron Bunting I made a few years ago with my Silhouette.
Now – I am waiting for the sun to come out and melt all of this snow.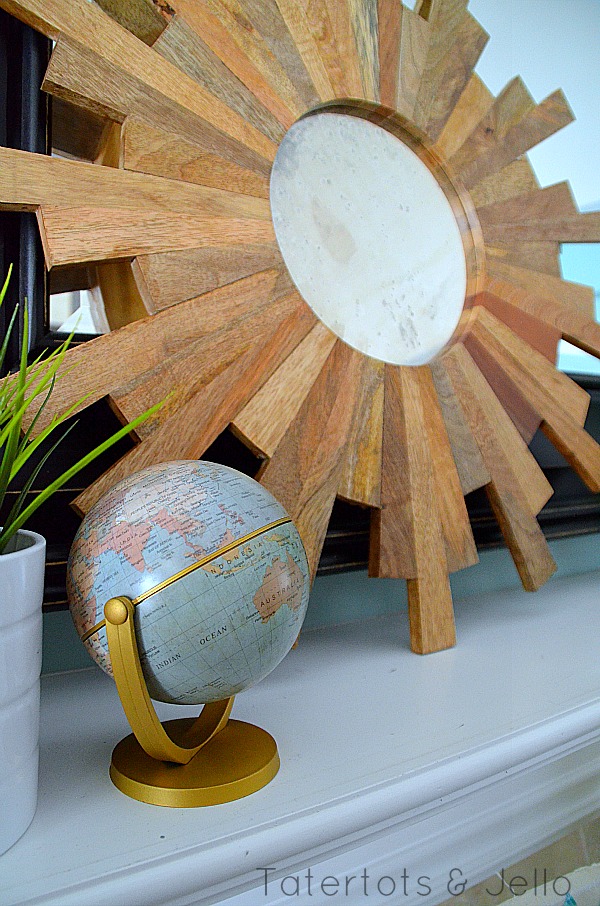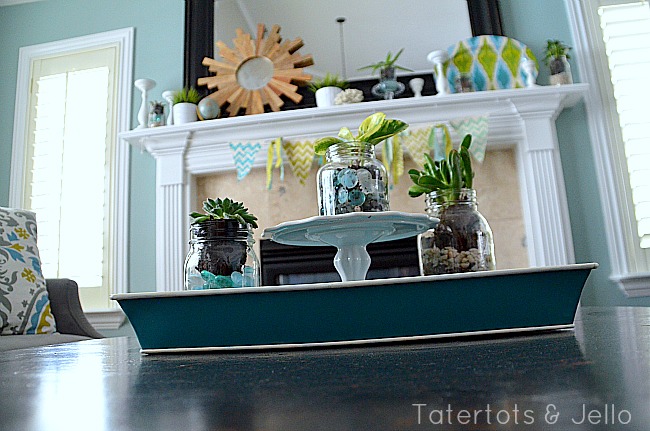 This is Ella in our driveaway yesterday. We've had so much snow this year: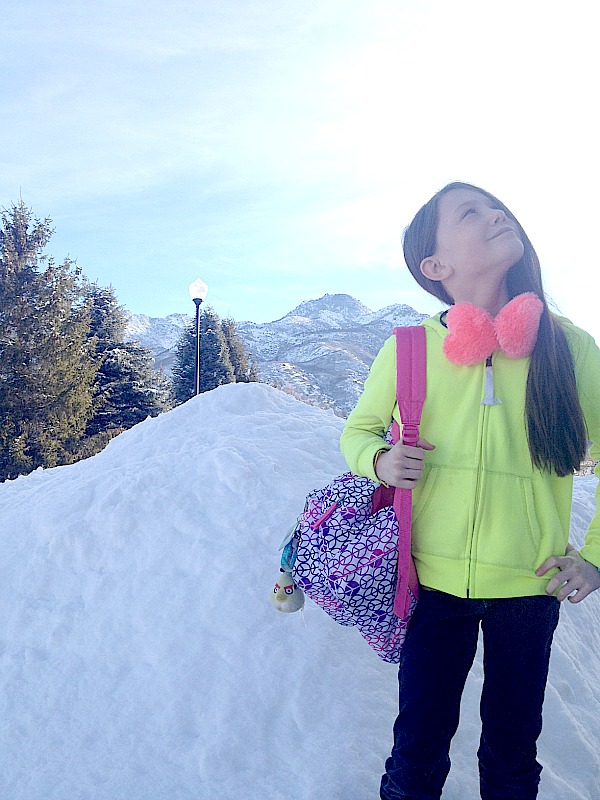 Are YOU excited for SPRING?
Have you made any projects for YOUR home?
Share your projects in the comments — we would love to come over and see YOUR ideas!!
HAPPY SPRING!!
xoxo