I had such a fun time at SNAP last week!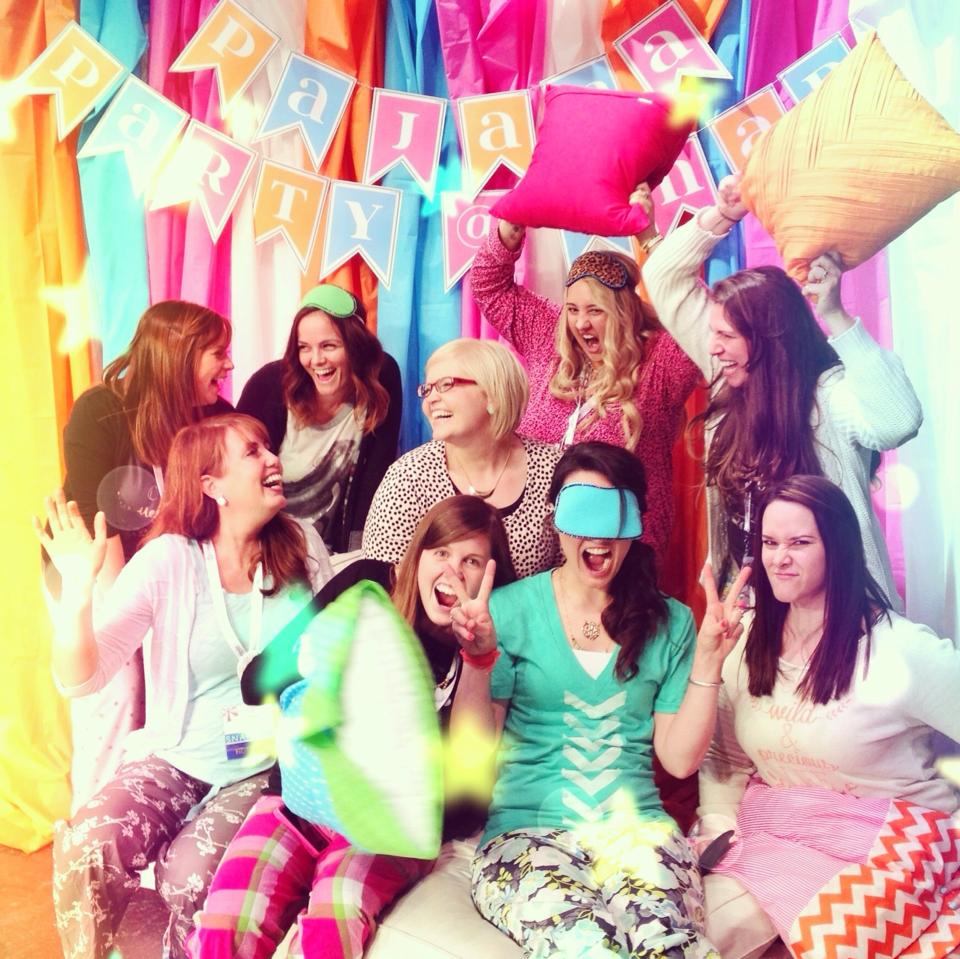 I was in charge of the Craft Night/PJ Party.
And it was such a blast.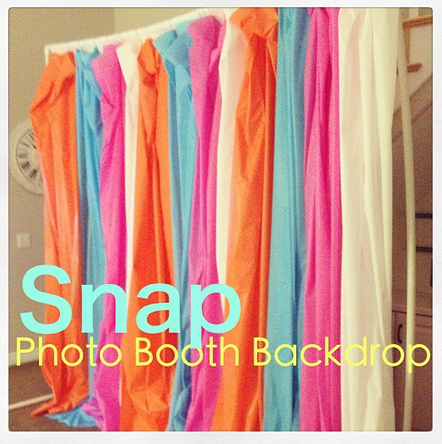 I thought it would be memorable to make a photo booth for the night – using the SNAP colors.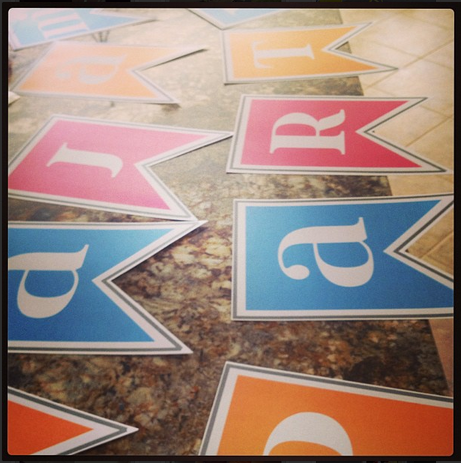 I used plastic tablecloth in the three main colors – hot pink, orange and blue – plus white.
I ran some clear packing tape at the top of the tablecloths and then used a hole punch to punch through the top of the tablecloths and through the packing tape. Then I threaded shower curtain rings through the holes and attached the shower curtain rings to a PVC frame that I built – with a white sheet as the backdrop.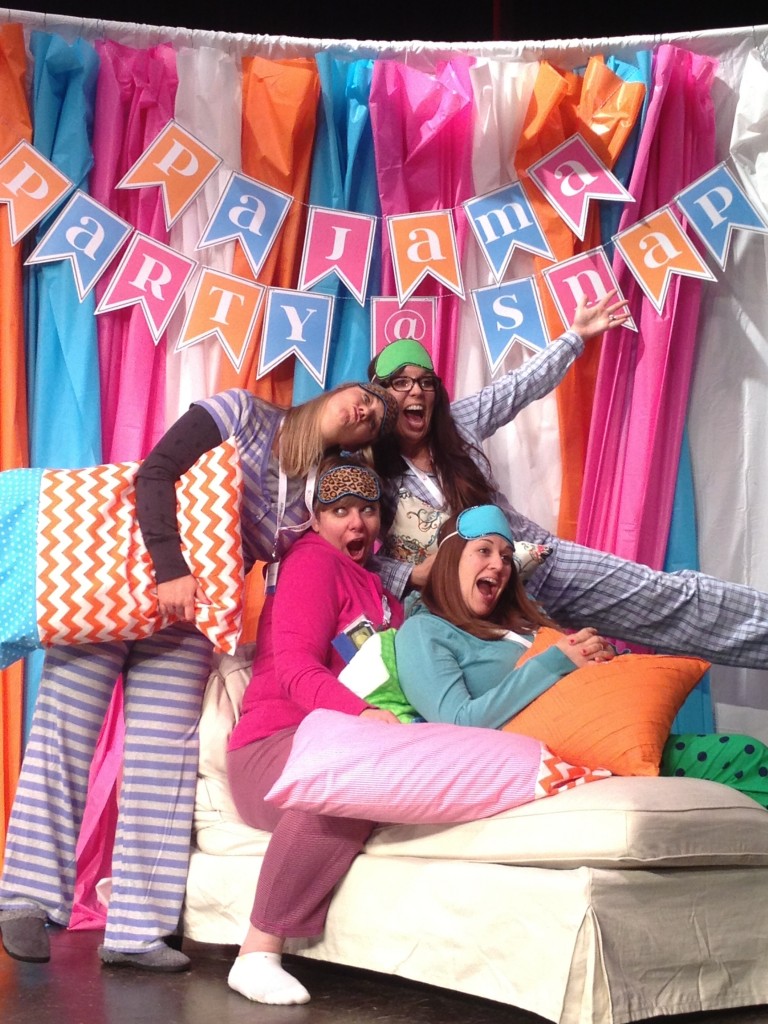 The last thing I did was had my husband help me make a printable pennant with the same colors. And I am sharing this free printable with YOU today!! Three different colors of fonts so YOU can use them for anything YOU want!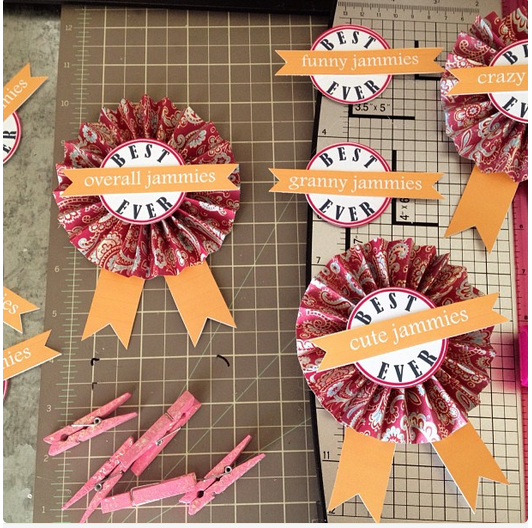 And the cute Kami at No Biggie made awards for the best PJ's!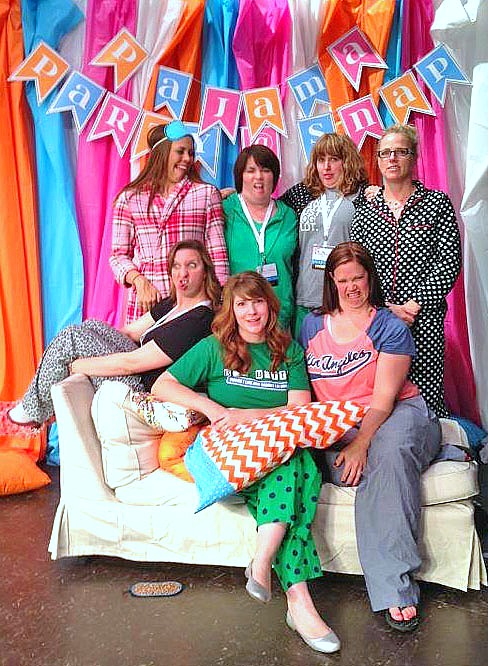 (And thanks to Leanne at Organize and Decorate Everything for making the cute Chevron Pillows and Photo Props!)
Here's how to download the FREE printables.
I've included a flag in each color for each letter … I'm just showing the first page here!
Click this link or the image below to go to the download page!
You can use these printables for ANYTHING — any type of party!!
(Update: note that I made these pennant flags 1/4 the size of the GIANT ones from SNAP! so that you wouldn't have to use as many pages to make a cute banner! Plus, I've learned that this size is about right for most home uses.)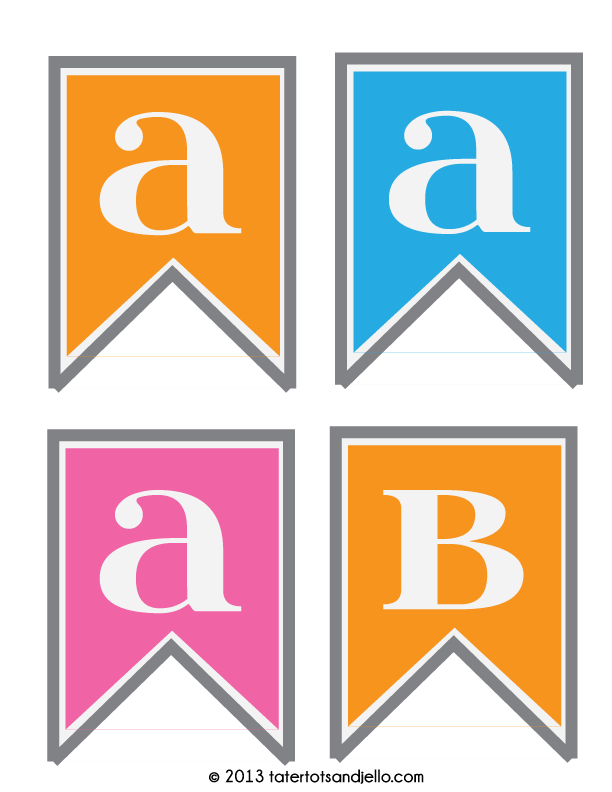 Happy Friday!!
xoxo

PS – Guess where I am??
New York City!!!
I am having SUCH a great time.
You can follow along with everything I am doing on Instagram.
And I hope you will come by for The Weekend Wrap Up Party
It starts TONIGHT at 6 pm MST.
I LOVE featuring YOU!