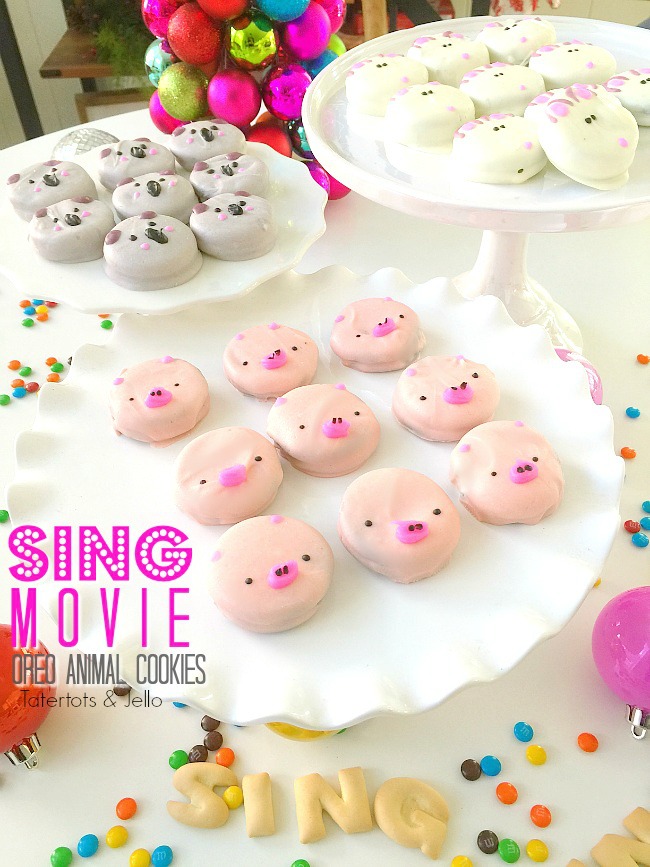 ---
SING Movie Chocolate-Covered Oreo Animal Cookies
---
We can't wait to see the new movie SING in theaters December 21, from the creators of Minions and Despicable Me!, Universal Pictures.
Sing hits theaters December 21.
I think the movie will be one that we all will enjoy. One of the main reasons I am looking forward to seeing SING is because it has 85 songs from all different times and genres — from Taylor Swift and Lady Gaga to Stevie Wonder and Carly Simon.
So when Universal Pictures contacted me to create a project inspired by this new animated film, I was thrilled! I created Chocolate-Covered Oreo cookies based on three of the characters in the movie!!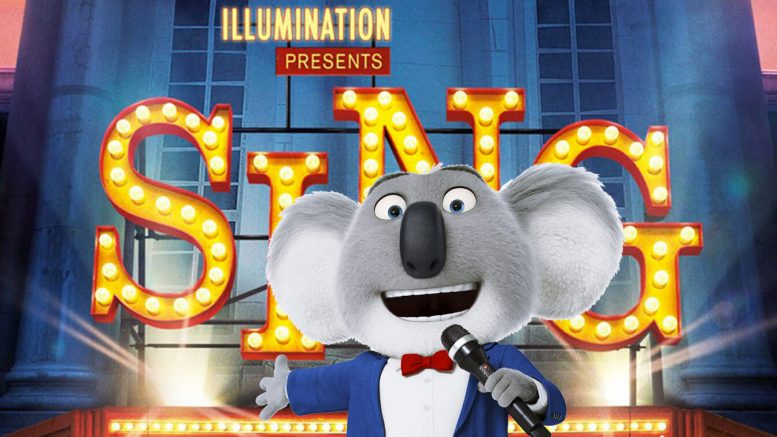 Sing stars Academy Award® winners Matthew McConaughey and Reese Witherspoon, alongside Seth MacFarlane, Scarlett Johansson, John C. Reilly, Taron Egerton and Grammy Award-nominated Tori Kelly.

Set in a world like ours but entirely inhabited by animals, Sing stars Buster Moon (Academy Award® winner Matthew McConaughey), a dapper Koala who presides over a once-grand theater that has fallen on hard times. Buster is an eternal optimist—okay, maybe a bit of a scoundrel—who loves his theater above all and will do anything to preserve it. Now facing the crumbling of his life's ambition, he has one final chance to restore his fading jewel to its former glory by producing the world's greatest singing competition.

Five lead contestants emerge: A mouse (Seth MacFarlane) who croons as smoothly as he cons, a timid teenage elephant (Tori Kelly) with an enormous case of stage fright, an overtaxed mother (Academy Award® winner Reese Witherspoon) run ragged tending a litter of 25 piglets, a young gangster gorilla (Taron Egerton) looking to break free of his family's felonies, and a punk-rock porcupine (Scarlett Johansson) struggling to shed her arrogant boyfriend and go solo. Each animal arrives under Buster's marquee believing that this is their shot to change the course of their life
Watch the SING trailer:

I think the animation looks amazing and I love the theme of the movie —
it's never too late to achieve your dreams!!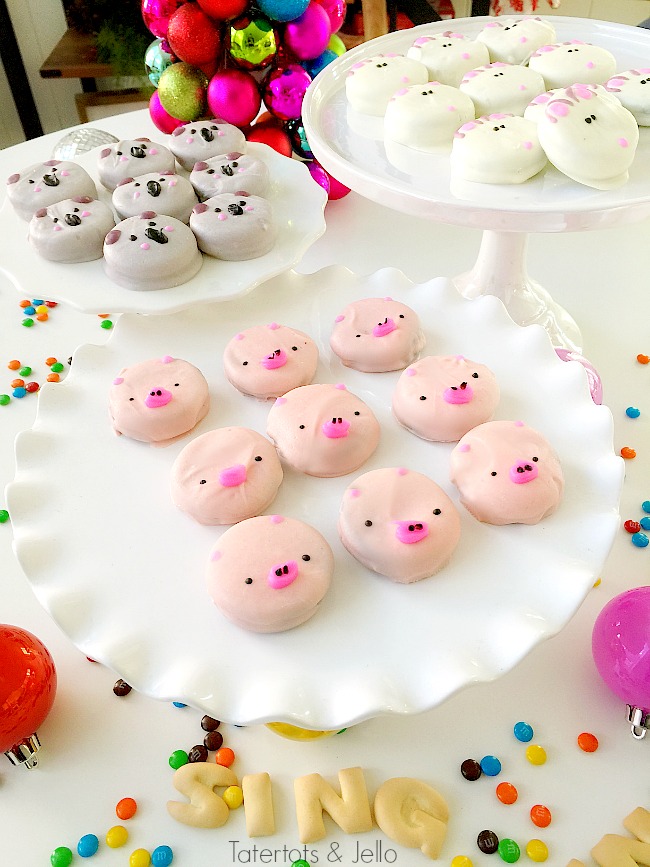 ---
SING Movie Chocolate-Covered Oreo Animal Cookies
---
The cookies I made from the SING movie are based on a few of the main characters: Buster, Rosita and Mike.
The main character of SING is a Koala Bear – Buster Moon (played by Matthew Mcconaughey).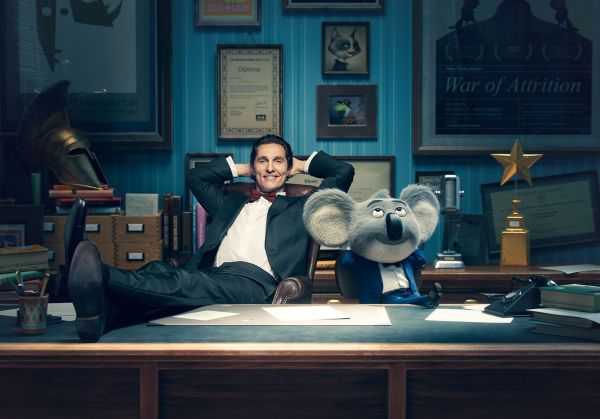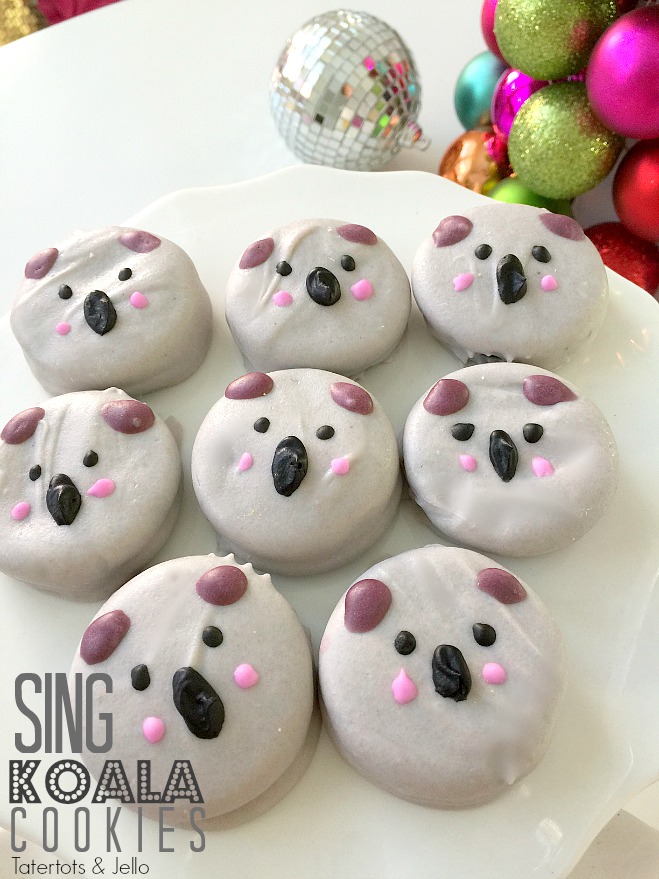 Probably my favorite character is Rosita, a mother pig to 25 piglets, played by Reese Witherspoon.
From the trailer I feel like I can kind of relate as a mom. Rosita has 25 piglets at home and a husband who is not really very helpful. She is a cute character.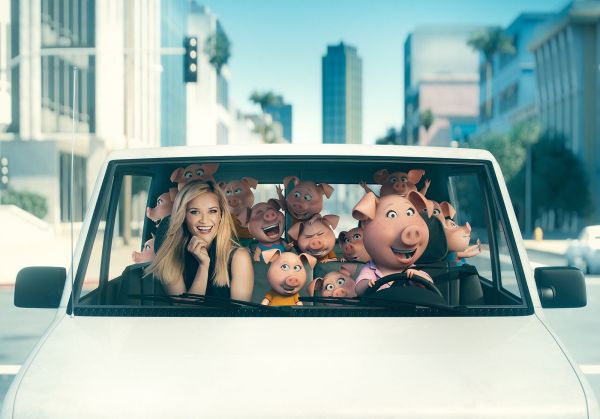 ---
SING Movie Chocolate-Covered Oreo Animal Cookies
---
The other cookie I made is based on the character Mike, a gambling mouse in the movie who seems to be a Frank Sinatra-type of character.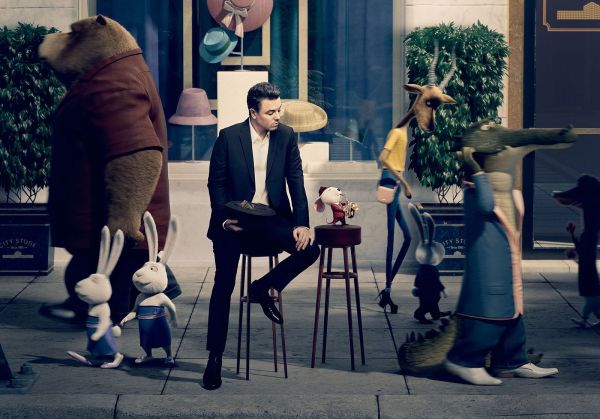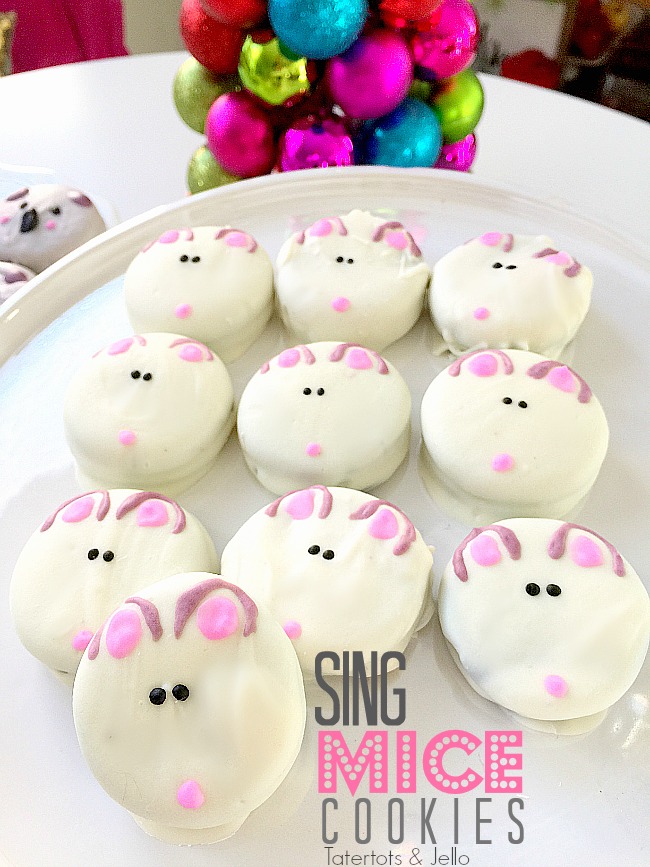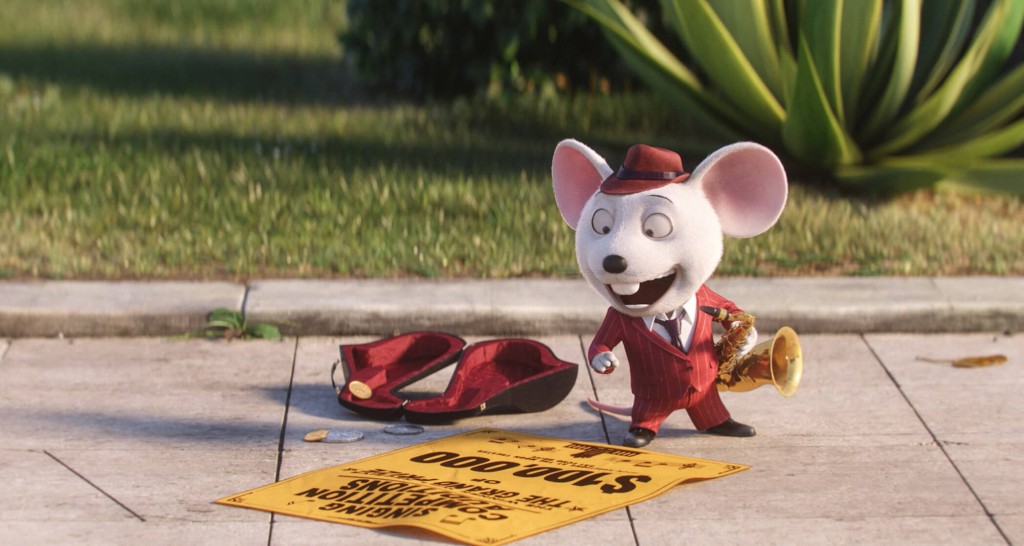 Supplies:
1 package of Oreo cookies
2 1-pound packages of white melting chocolate
food coloring
frosting
Directions:
Mix up 1/3 of the melting chocolate and add food coloring.
3 drops of red and 3 drops of blue to create the grey for the koala bears.
3 drops of red to create the pink for the pigs
No food coloring added for the mice.
Dip the Oreo cookies in the melting chocolate until they are covered and lay them on parchment paper to set.
Add the faces with frosting – pink and black frosting are the colors I used. I bought the frosting in tubes in the baking aisle.
The eyes are black frosting.
The pig noses and ears are pink, the mice ears are pink and the edges are brown which is pink with a drop of blue.
The koala faces are black for the noses and eyes, pink for the cheeks and pink with a drop of blue and red for the ears.
Let the frosting set until it is hard, about one hour.
Eat!
Be sure to put SING on your holiday movie list.
Make some chocolate-covered Oreo cookie animals to celebrate!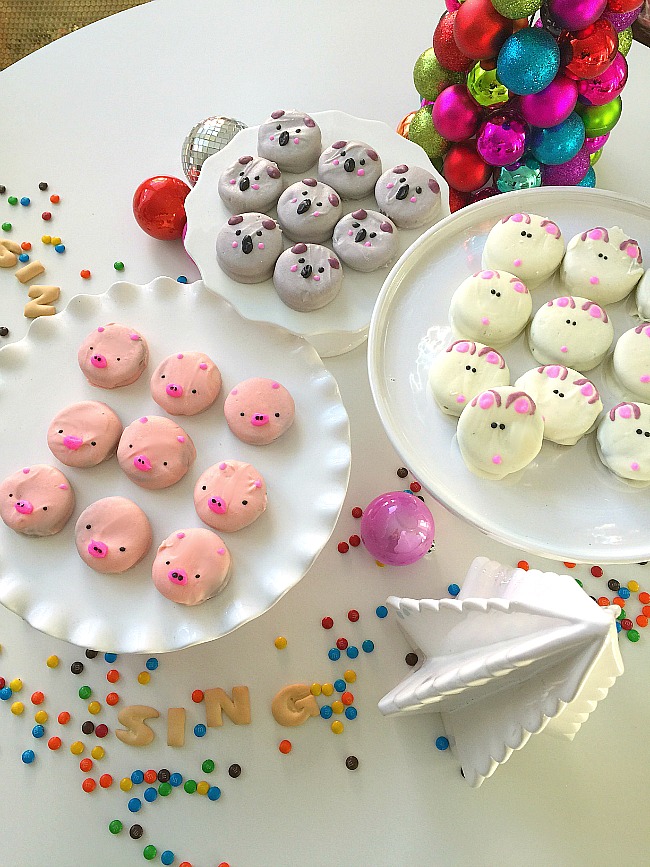 ---
SING Movie Chocolate-Covered Oreo Animal Cookies
---
Find out more about the SING movie:
And let us know which character is YOUR favorite!
Have a FUN day!
xoxo

Thanks Universal Pictures for teaming up with us to celebrate their new movie SING. All ideas and opinions are mine.