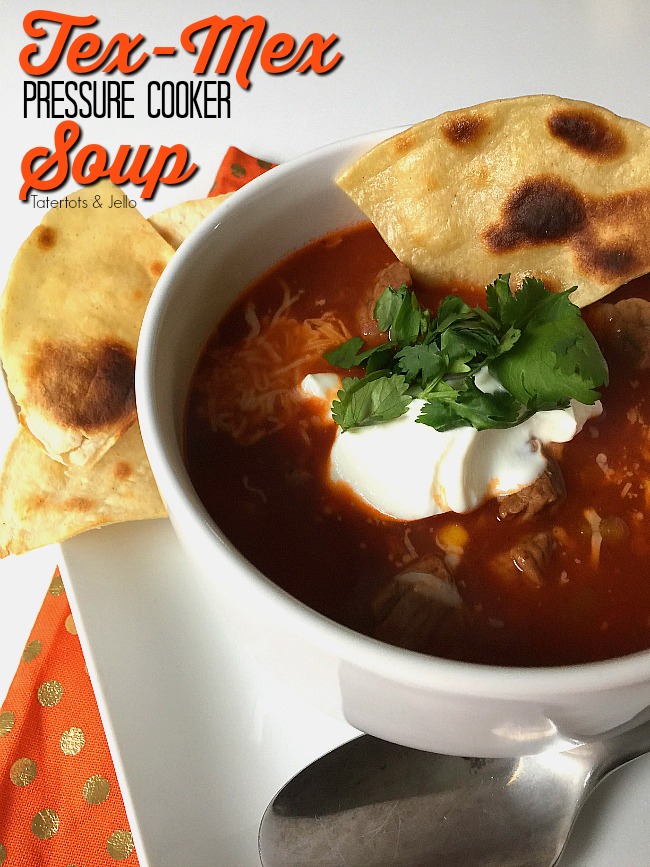 Pressure Cooker Instant Pot Tex-Mex Soup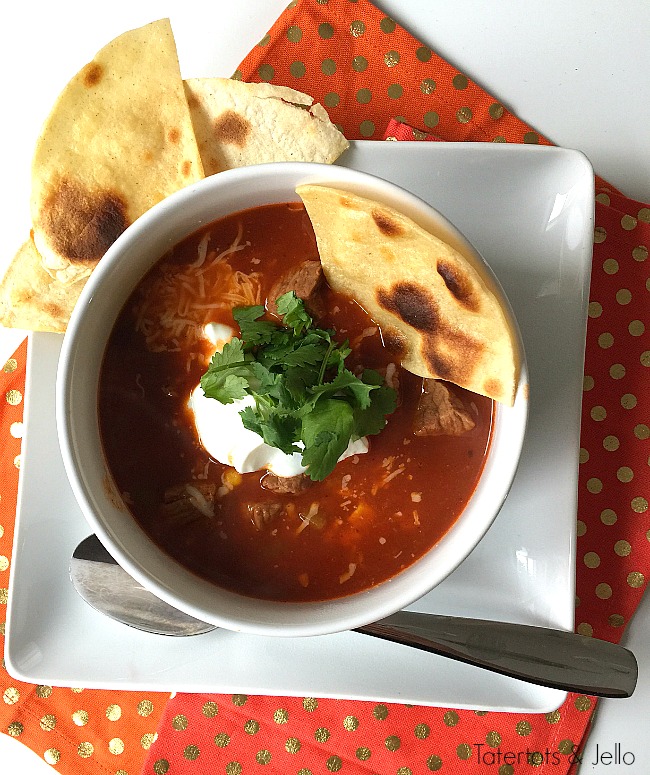 Welcome to another Pressure Cooker Instant Pot recipe. I'm having such a fun time experimenting with our pressure cooker. I've made all kinds of recipes in it. I love this new series. And I have LOVED hearing about all of the YUMMY things that people are making in their pressure cooker/instant pots! Pressure cookers really do save our family so much time during the week. And the new pressure cookers are less scary than the ones that my mom used. Such a wonderful invention.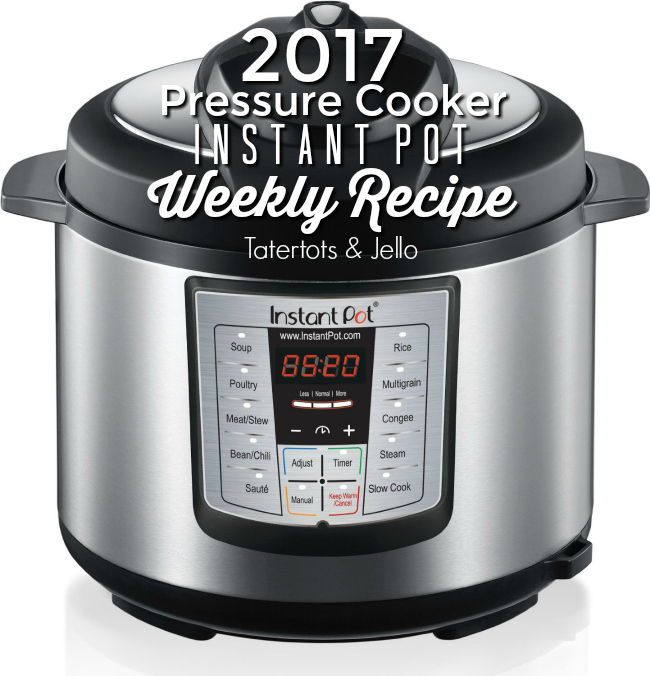 In the winter my body goes into hibernation mode. I want comfort foods. My favorite thing to make during the winter months is soup. It's filling, warm and satisfying. And I am always looking for healthier soups to make. Like this Loaded Baked Potato Pressure Cooker Soup we made last week: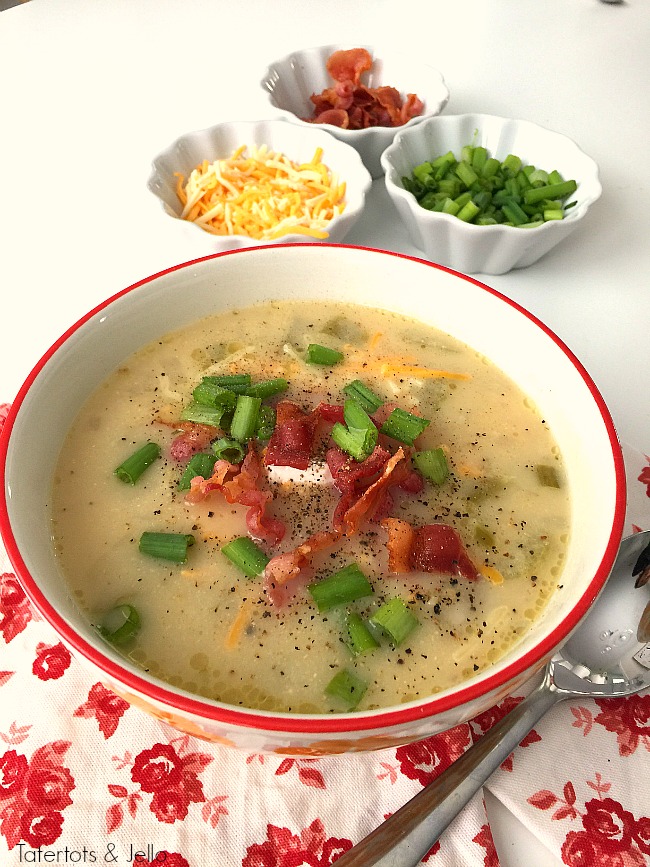 Here's one of our favorites — Pressure Cooker Instant Pot Tex-Mex Soup. It's low-fat, packed with protein and vegetables. YUM!
I paired it with a salad and some super easy homemade chips. To make the chips all you have to do is take small tortillas, brush them with a light layer of melted butter, cut them in quarters and put them on a cookie sheet. Pop the cookie sheet in the oven and broil them for 3-4 minutes until they are brown. They are perfect to dip in this hearty soup.
Pressure Cooker Instant Pot Tex-Mex Soup
One of the things I don't think people realize about Pressure Cooker is that you can use them to saute things first in the same pot and then put the lid on and use them to pressure cook the items. It's pretty cool.
Here is the recipe for Pressure Cooker Tex-Mex Soup. You can make this as a vegetarian soup as well. If you decide to do that, you can add a couple more cans of different kinds of beans to the soup. I used beef stew meat for our protein, but this would also be delicious with shredded chicken or beef as well.
Pressure Cooker Tex-Mex Soup
Recipe Type: soup
Cuisine: american
Author:
Prep time:
Cook time:
Total time:
Serves: 8
Use your pressure cooker/instant pot to make a this fast and satisfying Tex Mex Soup that is packed with protein and vegetables. It's the perfect soup to make on a cold Winter's night!
Ingredients
1-2 pounds protein, cut into 1-inch pieces (chicken, beef or pork)
2 Tbs olive oil
3 cloves garlic, minced
1/2 red onion, chopped
2 tsp. ground cumin
1 Tbs chili powder (more if you want a spicier version)
1 15-ounce can black beans, drained and rinsed
1 15-ounce can kidney beans or similar, drained and rinsed
1 small can diced green chilies
1 10-ounce can diced tomatoes
salt and pepper to taste
1 8-ounce can sweet corn (add it with the liquid)
Any other vegetables you want to add like red and yellow peppers, celery,etc.
3 cups chicken, beef or vegetable stock
Instructions
Put your pressure cooker to sautee and add olive oil and then your meat, onions and veggies plus spices for 5 minutes until browned.
Add beans, diced tomatoes, green chilis, corn and stock.
Close the pressure cooker lid and lock in place.
Program the pressure cooker for 30 minutes under the "soup" setting.
After the pressure cooker has finished cooking, release the pressure using a wooden spoon or instrument that came with the pressure cooker until all of the pressure is released.
Open the pressure cooker.
Serve – topping the soup with sour cream, cilantro and cheese (optional)
Pressure Cooker Instant Pot Tex-Mex Soup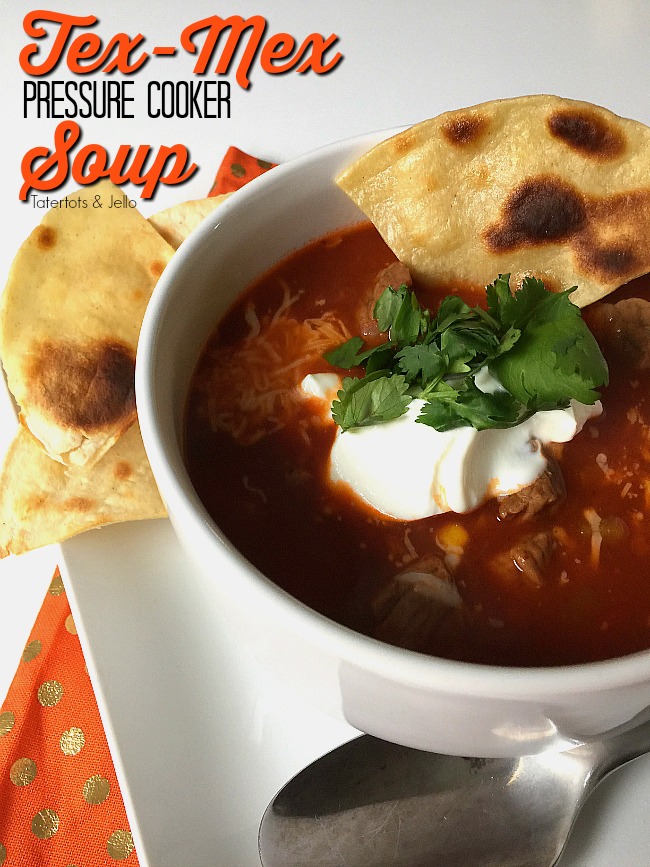 Pressure Cooker Instant Pot Tex-Mex Soup
I've been giving away a pressure cooker each week as part of the BFF Party on Fridays. I plan to give more away this year too. So if you don't have a pressure cooker/instant pot yet, be sure to come enter!!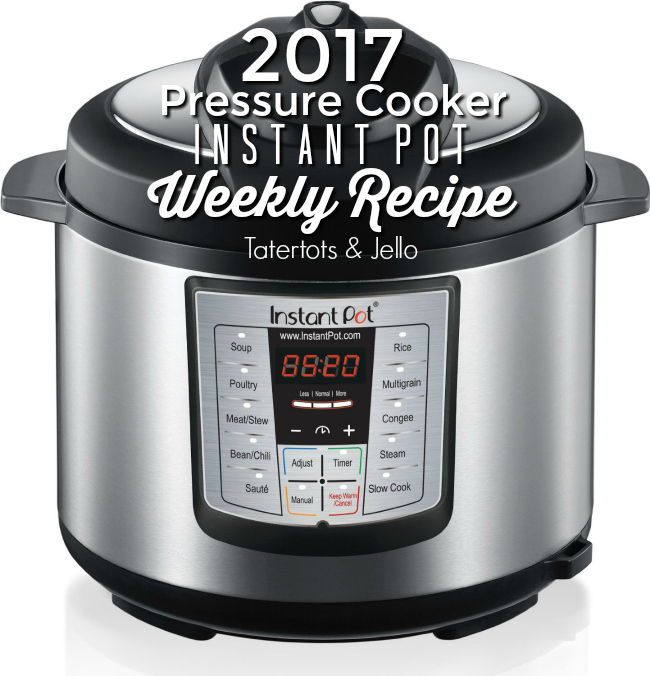 Here's a dessert we made in ours in SIX minutes!
SIX Minute Pressure Cooker Mini Cheesecakes
If you have a pressure cooker – what is YOUR favorite recipe to make?
I LOVE seeing what everyone is making in their pressure cookers!!
Have a YUMMY day!
xoxo