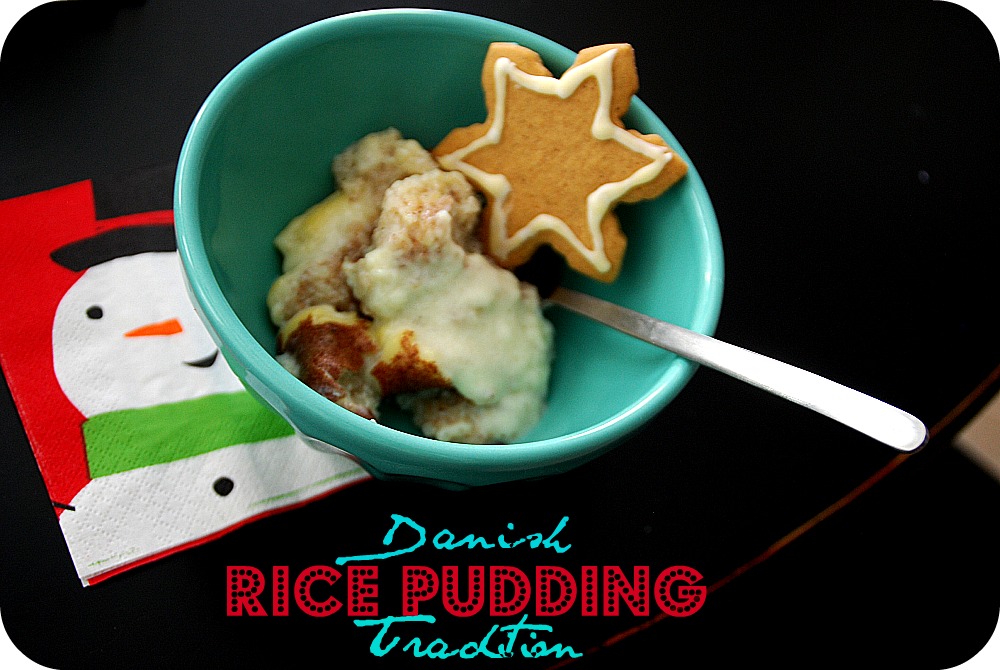 My family's ancestor's are from Denmark and one of the traditions that have been passed down through the generations is making Rice Pudding on Christmas Eve. I remember as a child the excitement as my mom made Rice Pudding and inserted that ONE almond into the pudding. Whoever got the almond in their dish that night received a special Christmas gift!!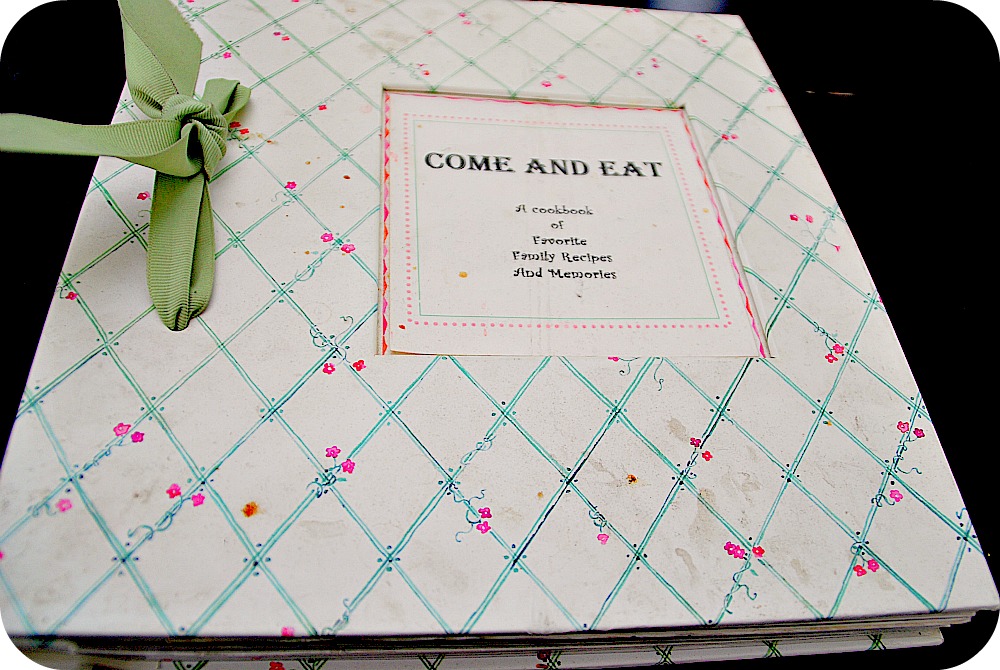 I have loved passing this tradition down to my children. We do it every year. I hope they will continue making Danish Rice Pudding with THEIR children and continue this tradition!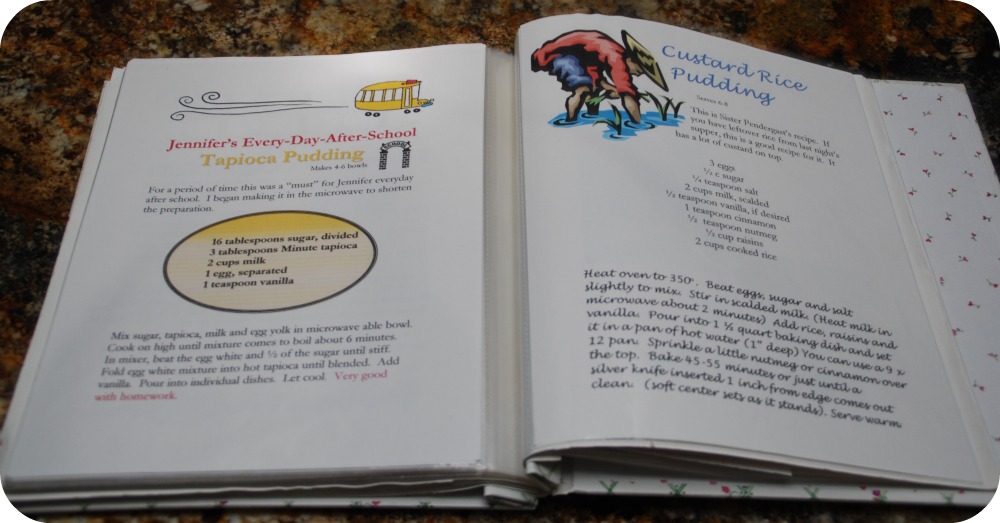 My mom made a special recipe book for all of her children about 10 years ago. It contains all of our childhood favorite recipes. I know that if there was a fire, I would grab that book – I use it all the time. Our Danish Rice Pudding Recipe is in that book. (and I love making it throughout the year). It's yummy to have warmed up for breakfast too!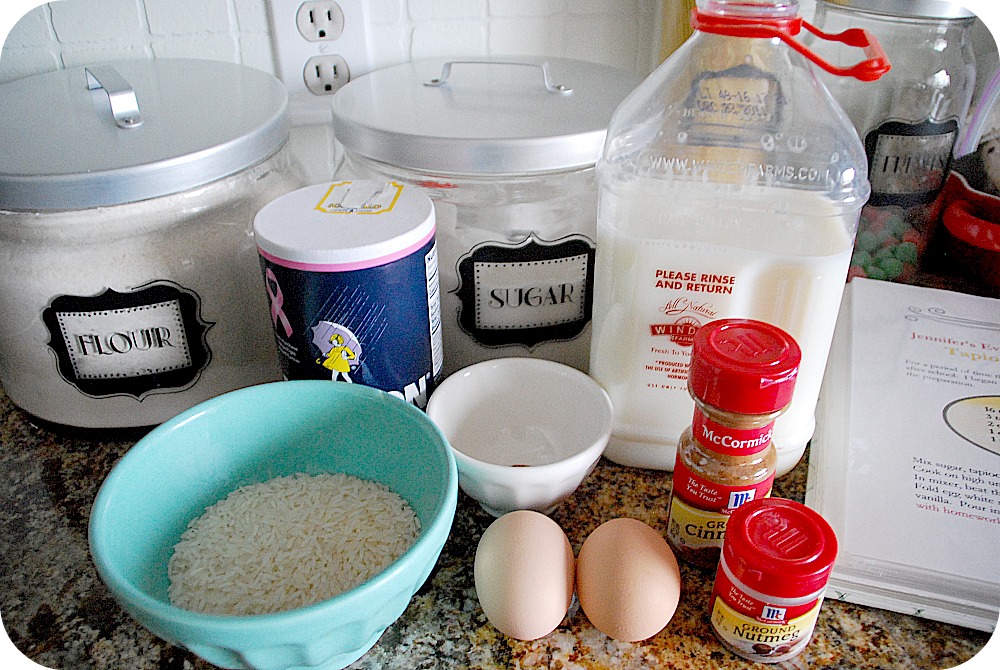 Danish Rice Pudding:
Ingredients:
3 eggs
1/2 cup sugar
1/4 t. salt
2 cups milk, scalded
1/2 t. vanilla
1 t. cinnamon
1/2 t. nutmeg
1/2 cup raisins (optional)
2 cups cooked rice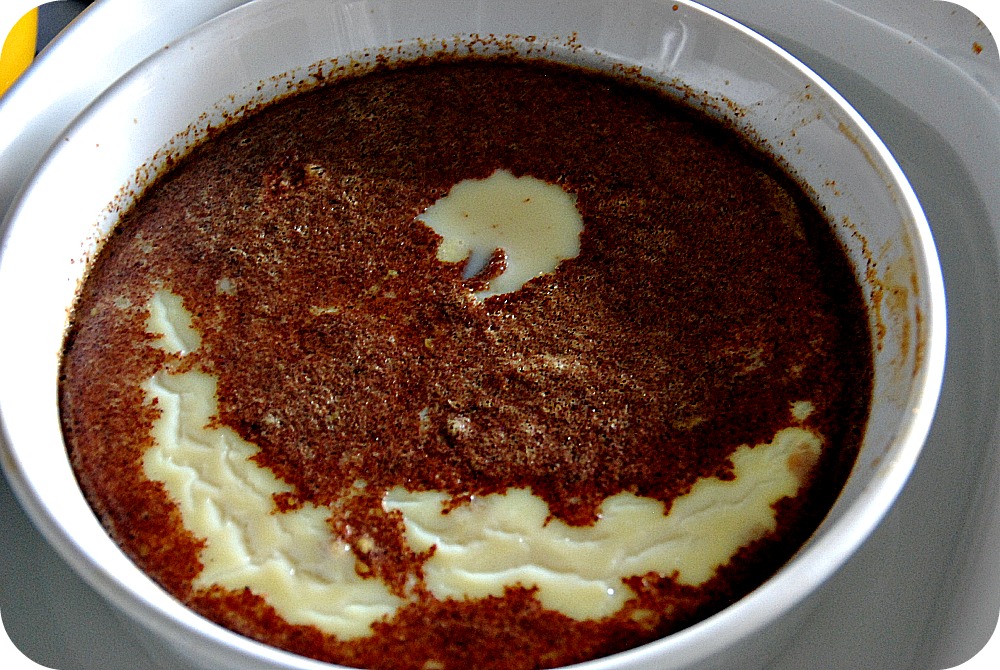 Directions:
Heat oven to 350-degrees. Beat eggs, sugar and salt slightly to mix. Stir in scalded milk (cook in microwave about 2 minutes). Then add spices and vanilla, plus the raisins and cooked rice. Stir.
Put the dish in another dish filled with hot water. Insert into oven for 45-55 minutes, or until a knife can be inserted into the pudding and come out clean. Take out of oven and let cool. Then serve.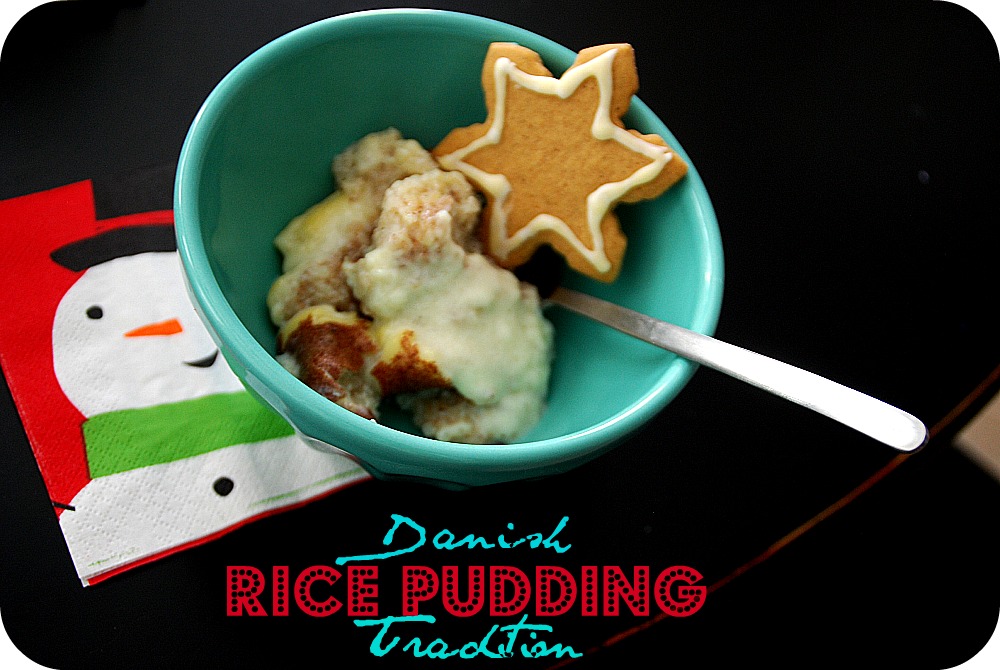 We love making it and serving it for our Christmas Eve Dessert each year.
Tell me — what are YOUR Christmas Traditions?
I would love to know what YOU do to celebrate the season with YOUR family each year!!
Let us know in the comments and you will be entered to win a $200 Target gift card. AWESOME!!!

Another Holiday Tradition we love — making Gingerbread Houses!
Share your favorite holiday tradition for a chance to win a $200 Gift Card from target. One of our family's favorite holiday traditions is making — and enjoying — rice pudding. It's been passed down through the generations. My kids love seeing who will get the one almond in the pudding. Whoever gets the almond gets a special Christmas prize!
I am sharing more about our Christmas Tradition and the recipe on my blog.
Tell International Delight what your favorite holiday tradition is for a chance to win a $200 Target gift card from BlogFrog.
Add some cheer to your coffee or baking this season with International Delight's holiday flavors. Enjoy the taste of Peppermint Mocha, Pumpkin Pie Spice, White Chocolate Raspberry, Vanilla Spiced Rum or Gingerbread Latte and stir up a moment of sweet inspiration.
This is a sponsored conversation written by me on behalf of International Delight. The opinions expressed by me do not necessarily reflect the view of the International Delight Brand.
xoxo

Three more days!!
Are you ready???