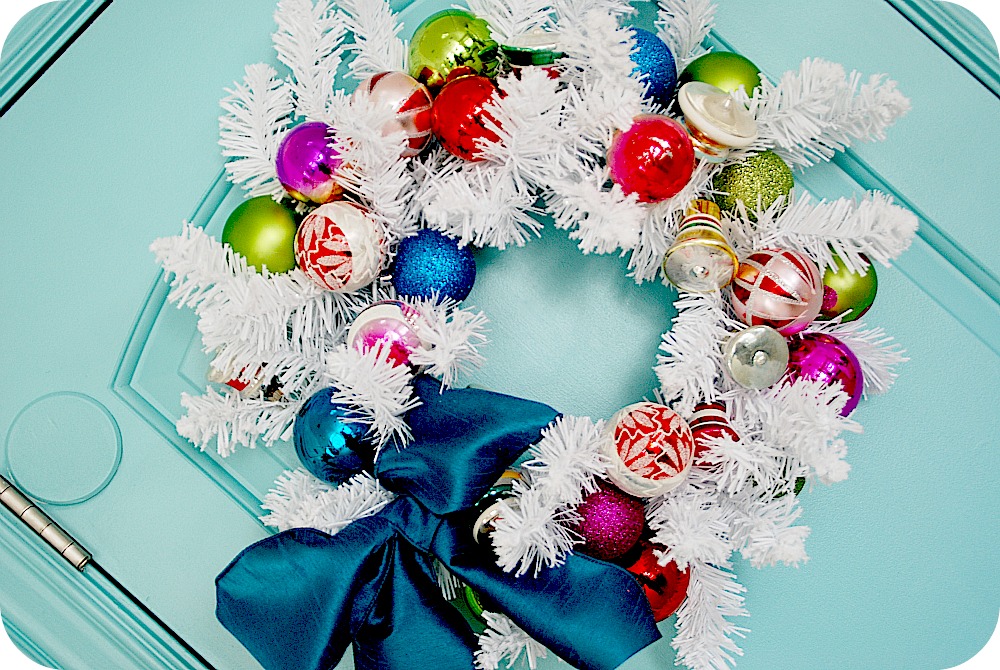 Do you have a collection that you love to display at Christmas? I bought some vintage Christmas ornaments about 10 years ago. They are scratched up with wear but beautiful to me. I love to think of all of the Christmases these ornaments have seen, the memories they have made in all of those years!!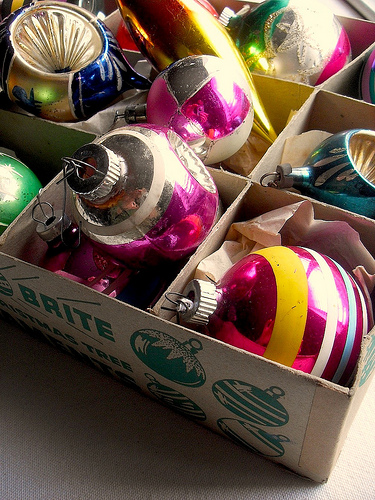 I have put them on my tree over the years, but sadly a few have been dropped and been broken. So this year I decided that I wanted to find a way to display these little treasures that will show them off and keep them safe. I bought a white wreath at Michaels for $5. It's a little retro looking and I thought it would be perfect to display my vintage ornament collection.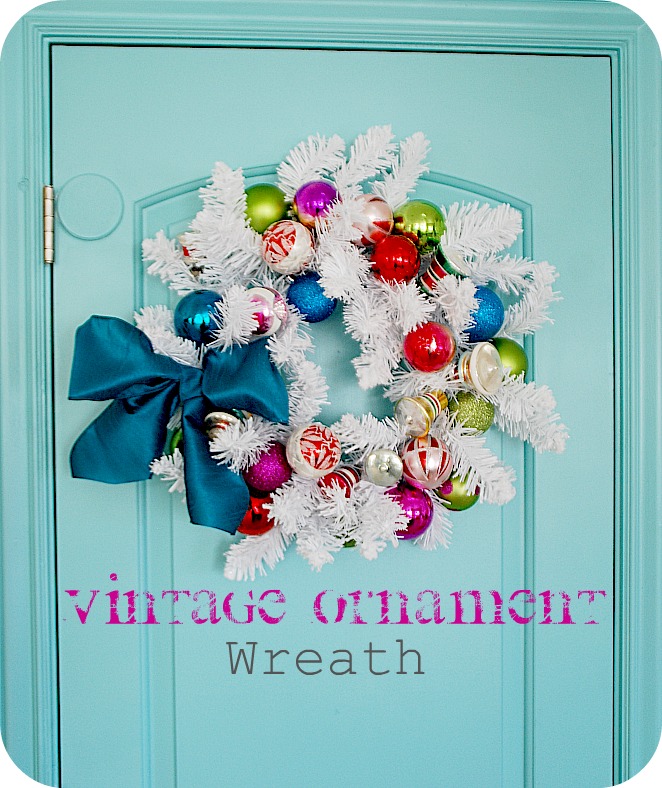 Here's how I made my wreath: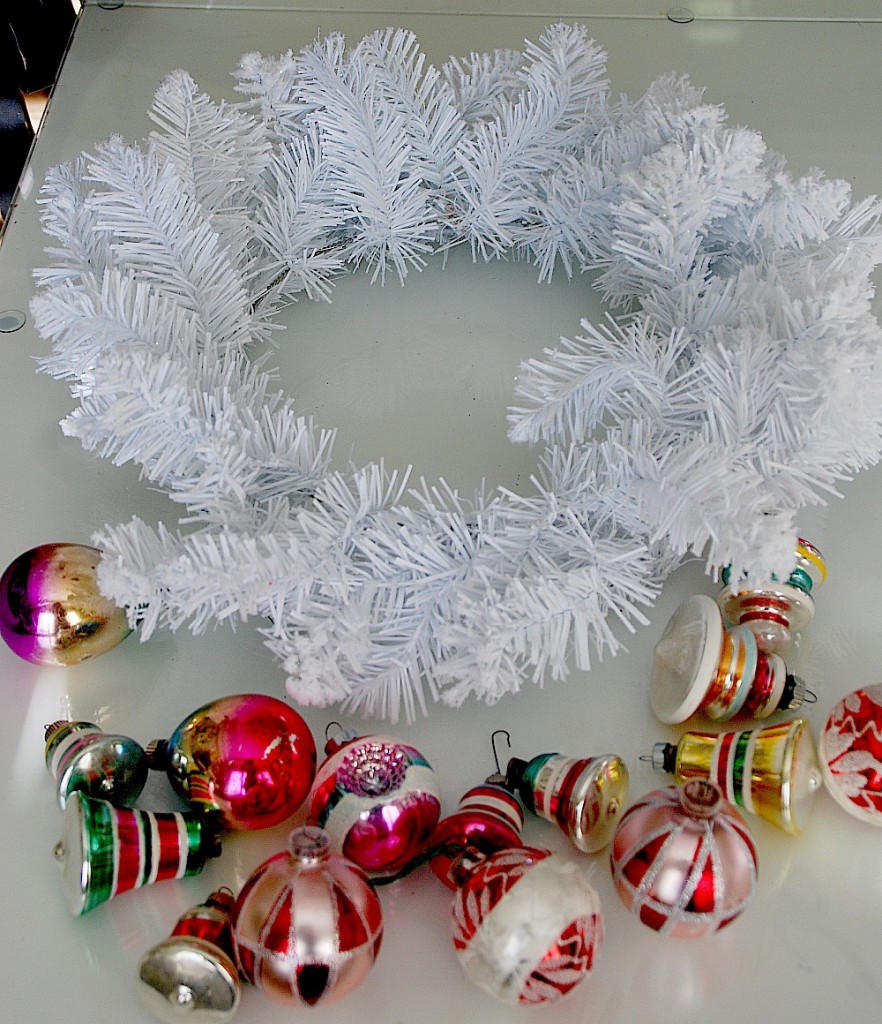 I wanted to display the ornaments without ruining them. I took some wire and attached the ornaments with wire, twisting the wire securely. That way I can take them off whenever I want. But they are secure enough that they will be safe.
I added a few newer ornaments to fill in the wreath and add a little bling.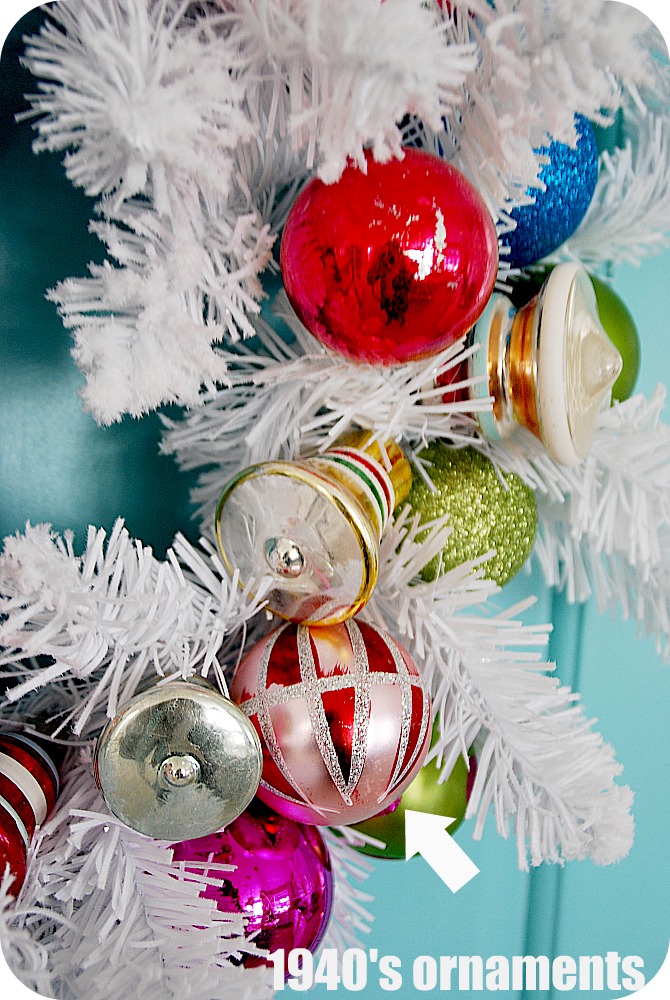 Then I added a bow to the side.
This wreath took me 1/2 hour to make and I love looking at it in my kitchen. It really shows off my little ornament collection!!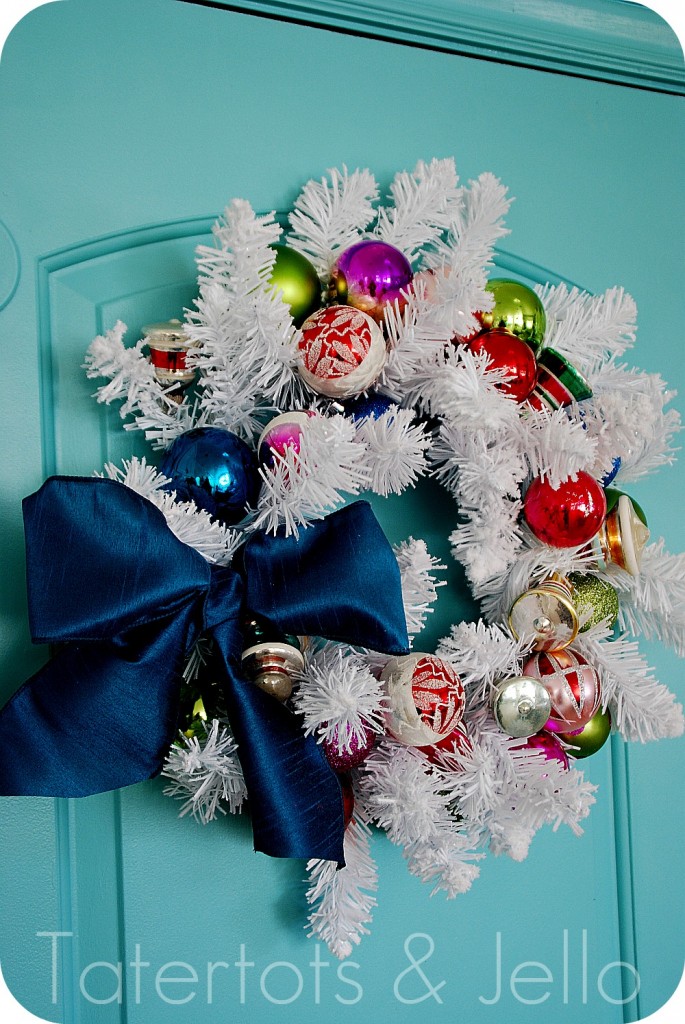 I hope YOU are having a great December and making memories with the people you love. Thanks for letting me share my little project with you!!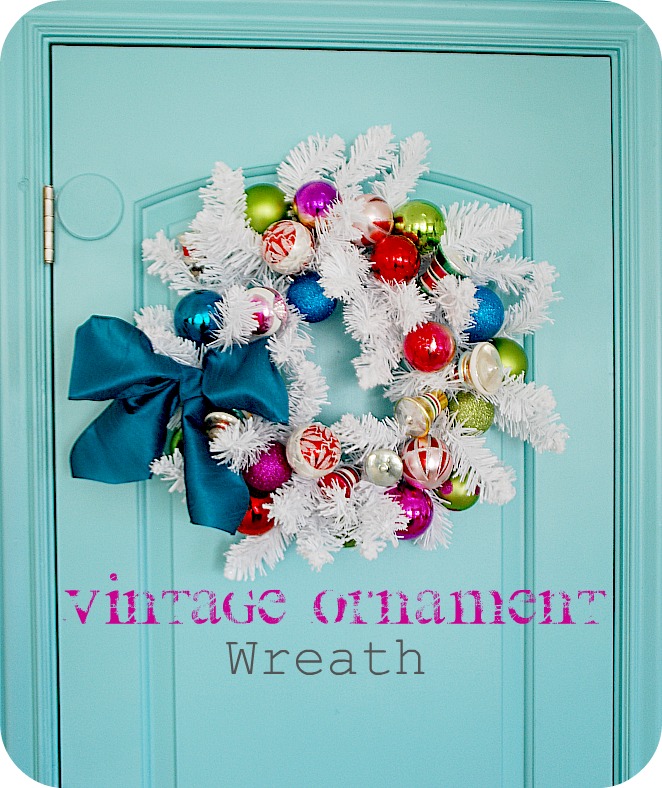 Now I'd love to know: how do you spread real CHEER with your holiday decorating?
Show me with your photos or tell me with your comments! Click "Add me" in the Cheer Tree below to upload your holiday decorating photos and share them with your Twitter followers and Facebook friends. Be sure to click on "Special Offers" to unwrap the hidden coupons and deals exclusively from Sears. Keep checking throughout the holidays–new deals are unlocked every day! For all your holiday decorating needs and solutions, don't forget to visit Sears and discover real deals, real cheer!
Plus, this week Sears is running a deal of 50% off the entire Christmas Shop!
This is a sponsored conversation written by me on behalf of Sears. The opinions and text are all mine.
xoxo

PS — There are only FOUR days left!! What are you doing today?? We are making Gingerbread Houses 🙂