This post is sponsored by Spin Master. I love working with brands I admire. All opinions are my own.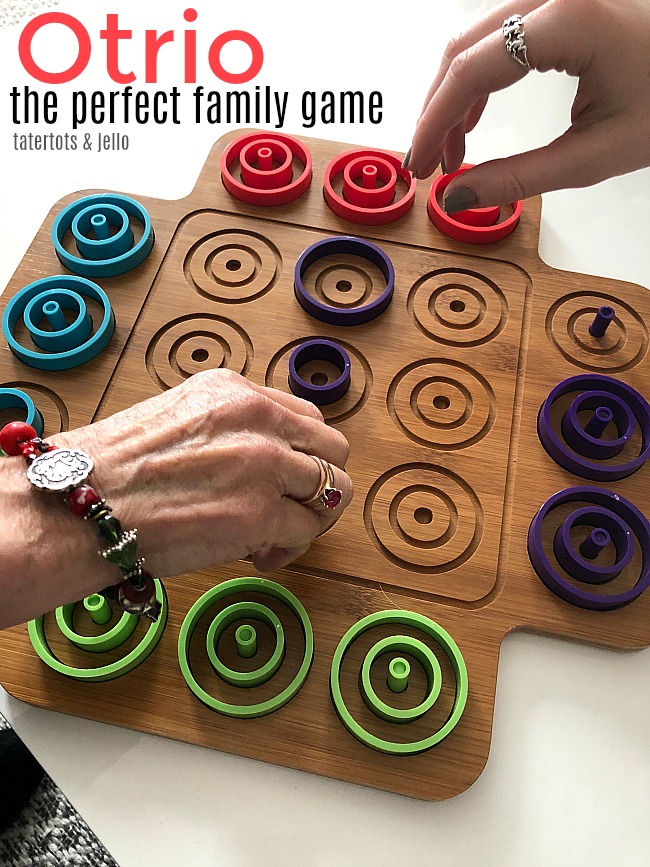 Otrio the fun family game for all ages!
Otrio combines critical -thinking, tactile play and strategy into a fast-paced exciting game for all!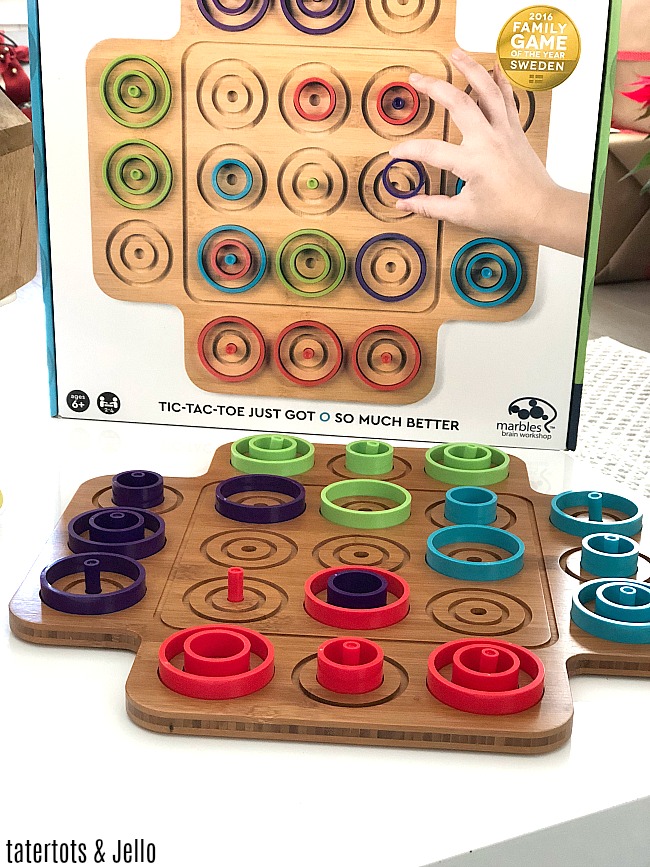 Win Otrio for YOUR home! Giveaway details are at the bottom!
Our favorite thing to do as a family is play games. My kids have always loved playing games and as they got older I wondered if that would change. To be honest, they like to play games even MORE now that they are older. This Christmas my gift-giving strategy for them is GAMES. I have been on the hunt for great games. Spin Master contacted me and gave me some information about their Otrio game and I knew it would be a game ALL of my kids would love.
You all know tic-tac-toe. It's a fun game to play. It's fast and it's all about strategy. Take tic-tac-toe and bump it up about 50 notches and you have Otrio! Instead of only two players like tic-tac-toe, Otrio lets up to FOUR players compete. And instead of having only one way to win like tic-tac-toe, Otrio gives players THREE ways to win. There are three ways to get three-in-a-row — three of the same size, three of ascending or descending size, three in the same space.
You add in more players and more ways to win and you have a really quick game that is super fun to play and it's engaging and challenging so it keeps you on your toes! There are so many ways to win that it makes being sneaky easy.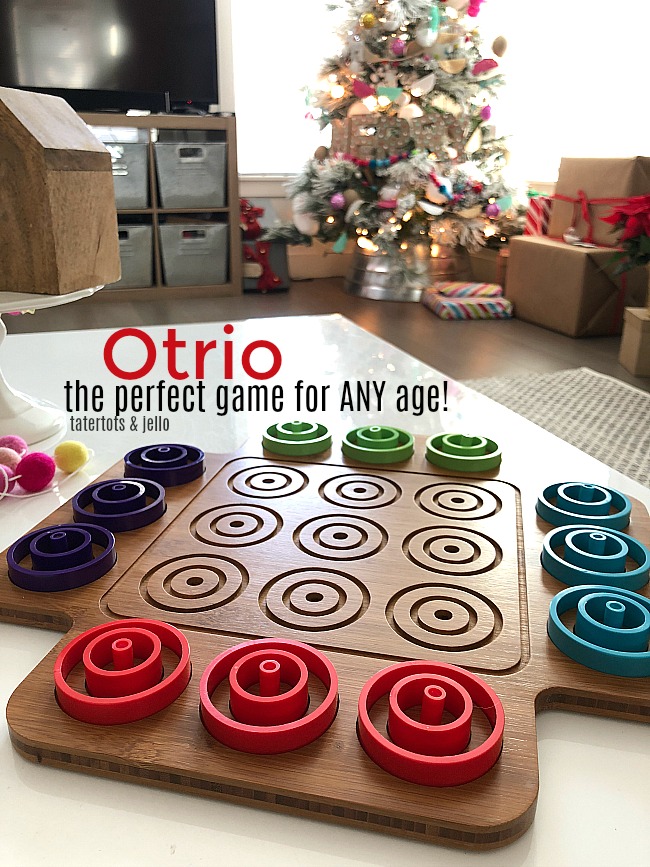 Otrio the fun family game for all ages!
The first thing I was drawn to when I opened the Otrio game was the big beautiful wood game board and colorful rings. The board is made out of thick bamboo with grooves for the pieces. It gives the game a nice tactile element. There are four different colored rings that fit in the grooves. The colors are nice and can complement a variety of rooms in your home. You could leave Otrio out on your coffee table as a stylish decoration instead of a coffee table book. That way it's always out and ready for quick games. The game board is sturdy and large too – 11.38 x 11.5 x 2.0. The overall look of the game has a nice, simple Scandinavian feel which I love.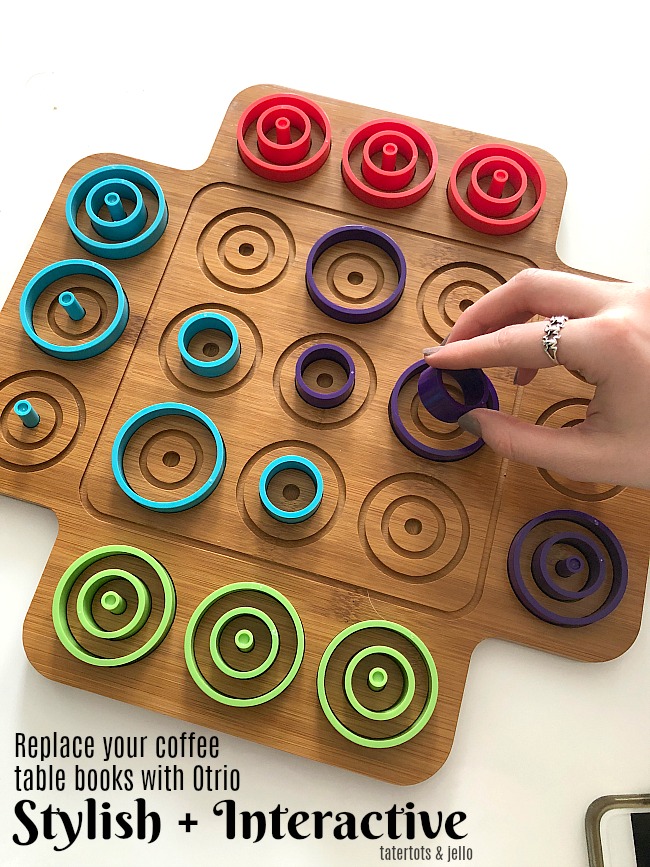 We played with two players and with four. It took us less than ten minutes to play with two players. It makes things exciting when the game goes fast! My mom was in town and she played with us too. We also had a nine-year-old, teens and adults playing together and everyone had a great time. My kids are all going to be home during the holidays and I am so excited to sit around in our jammies and play games all Christmas break!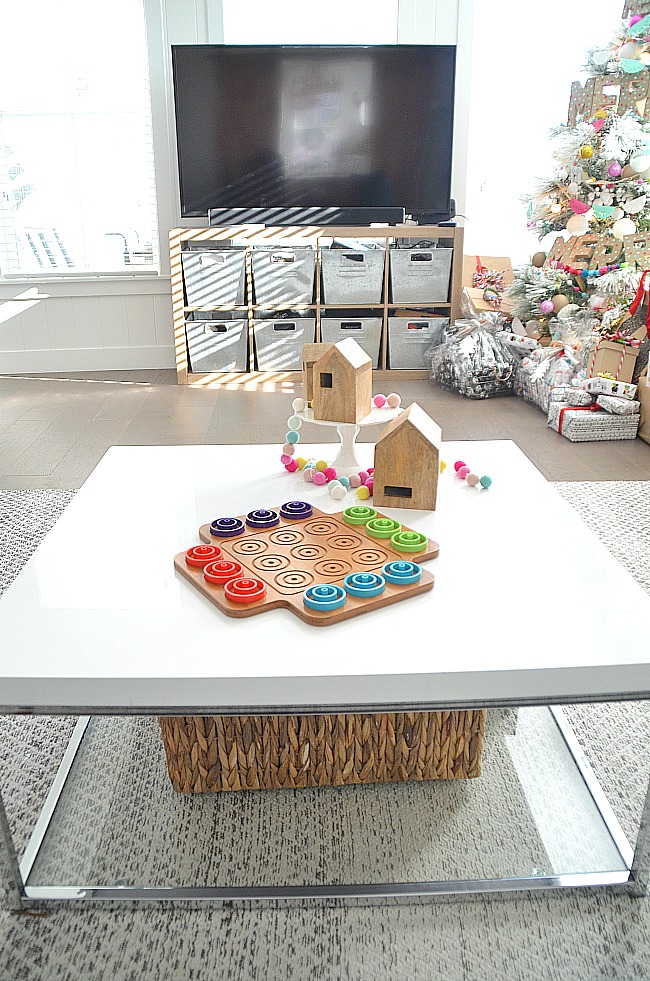 Replace Your Coffee Table Books with Otrio – A Stylish + Interactive Coffee Table Game
Otrio would make a wonderful family gift. I love that anyone six and up can understand and enjoy playing this game. It's the perfect family game! Replace those coffee table books with this beautiful, interactive game instead!
To win: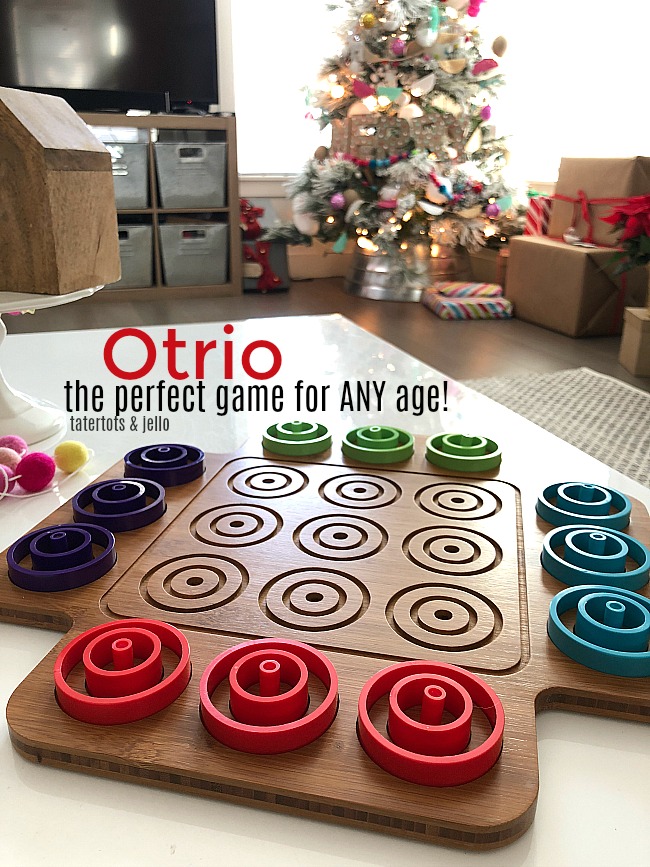 Just leave a comment on this post!
I will pick a winner on Saturday 12/23, midnight MST and post the name here!
Have a Beautiful Day!
xoxo