Welcome to the Summer of Paper series – where we've invited fabulous guests to create projects using supplies from my Home + Made paper decor line.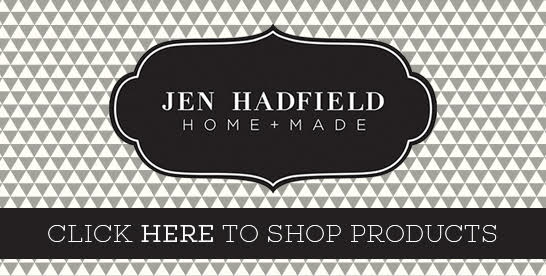 Hey Guys! Kara Woolery here from Lillian Hope Designs! I specialize in creating Printable Party Packages. I also do styled photo shoots for brands to promote their products while pretending like I am working, because really when you absolutely love what you are doing it doesn't feel like work. I am excited to share with you today a fun party set up and DIY Craft! The photography for this party and DIY was done by my fabulous friend and photographer Heather Carpenter Photography.
When my box full of Jen Hadfield's Hom + Made Products arrived I was excited! I thought I would be coming up with one DIY to share with you all, but once I saw all of the gorgeous goodness I decided to create a Girls Craft Night Party with the products. I will show you a tutorial for an Easy DIY Take Home Craft for your guest to make during the party. First I am sharing a few images of the party set up, and then the fabulous step by step tutorial for an easy Mini Inspirational Memo Board. Did I mention you can get FREE Printables? That will be later!

I went with a set up that everyday busy moms can whip up quickly. The FREE Printables + Jen's Products make it easy to host your own Girls Craft Night!

I used the Free Printable Create Banner adorned with Jen's GORGEOUS Gold Coin Garland! Guys this garland is a MUST have! Seriously It is forever long and can be cut and used throughout a party. Each place setting had the wood board the guest would need to create their Take Home Craft, and one of Jen's gold glitter craft bags for the guest to take extras home in. I adorned the bags with Jen's Chalkboard Labels so we wouldn't get them mixed up! They double as place cards once your guest add their names!

I filled a three Tier Tower full of Jen Hadfield's Home + Made products and the essentials for our DIY Mini Memo Board; which was sitting at the table on an easel so the guest could see what they were creating (Tutorial Below).

I used Jen's awesome tags to adorn these hand painted mason jars!
You will be able to check out this full party set up filled with How To's and get your FREE Printable Downloads after the DIY Craft Tutorial!
HOW TO CREATE A MINI MEMO BOARD TO HOLD INSPIRATIONAL CARDS, PHOTOS, RECIPES, AND MORE!

The idea behind this Mini Memo Board is to help inspire you on a daily basis! You can switch out quotes, photos, recipes, bible verses, and more!

SUPPLIES
Jen's Hand + Made Products
*Inspirational Quote Paper 12x12inches (I pre-cut the rectangles for the party guest)
*Gold Clips
*Paper Pad 6x6inches
Other
*6x6Inch Pre-cut Wooden Board – Found At Local Craft Stores (You can do a larger size if you want and use Jen's 12×12 paper and then cut it to size.)
*Modge Podge
*Foam Paint Brush
*Hot Glue or Super Glue
*Washi Tape

STEP ONE
Use your foam brush to paint Modge Podge over the front of your board.

STEP TWO
Select your 6x6inch paper to go on top of your board. Place it on carefully making sure it is lined up. Then run your hands over to smooth it down.

STEP 3
Use your foam brush and a small amount of Modge Podge to seal the edges of your paper down so they do not bubble up.

STEP 4
Take your Washi Tape and tear strips for each edge. Take the strips and place half on the paper then fold the other half around the edge.

STEP 5
Take your edges and tape them to the backside of your board.

STEP 6
Attach your gold clip to the board using hot glue or super glue. I prefer hot glue.
STEP 7
Pick out your first inspirational saying and attach it to the clip!
For more of the Girls Craft Night Party Decor details and to download your FREE Printables check out my post HERE!
Thanks for having me Tatertots and Jello Fans! Go check out some of Jen's products at your local craft store….You won't regret it!
*********
Thanks Kara! What a fun idea for a girls craft night! I can't wait to try out that little mini memo board too! Kara has great ideas on her blog. Here are a few I know you'll love: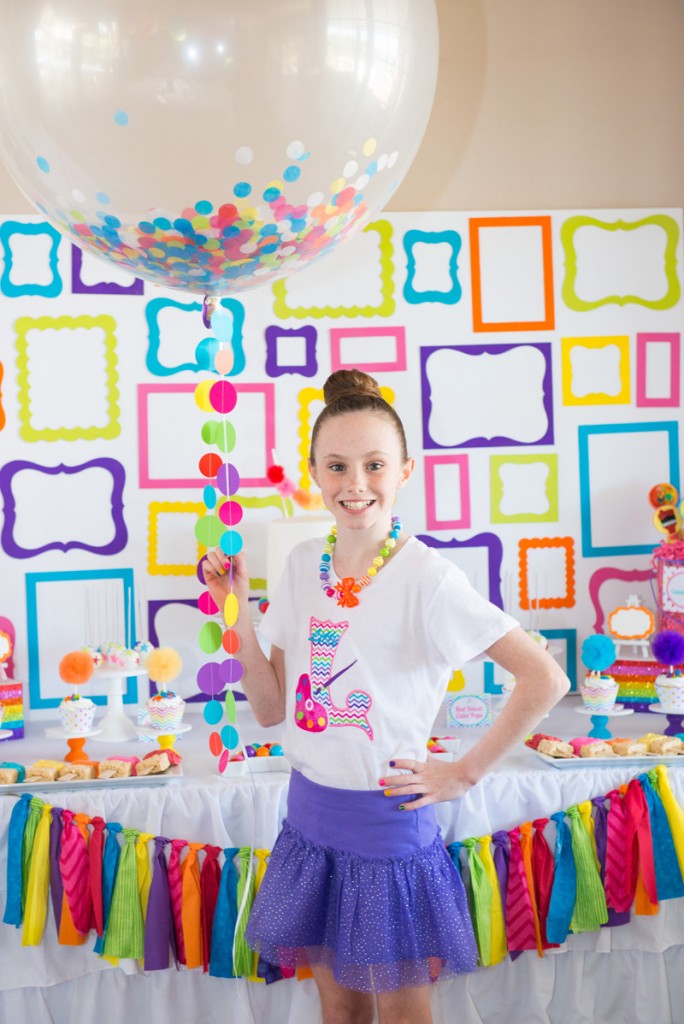 I love this fun birthday party idea! Get crafty with this Rainbow Art Birthday theme idea!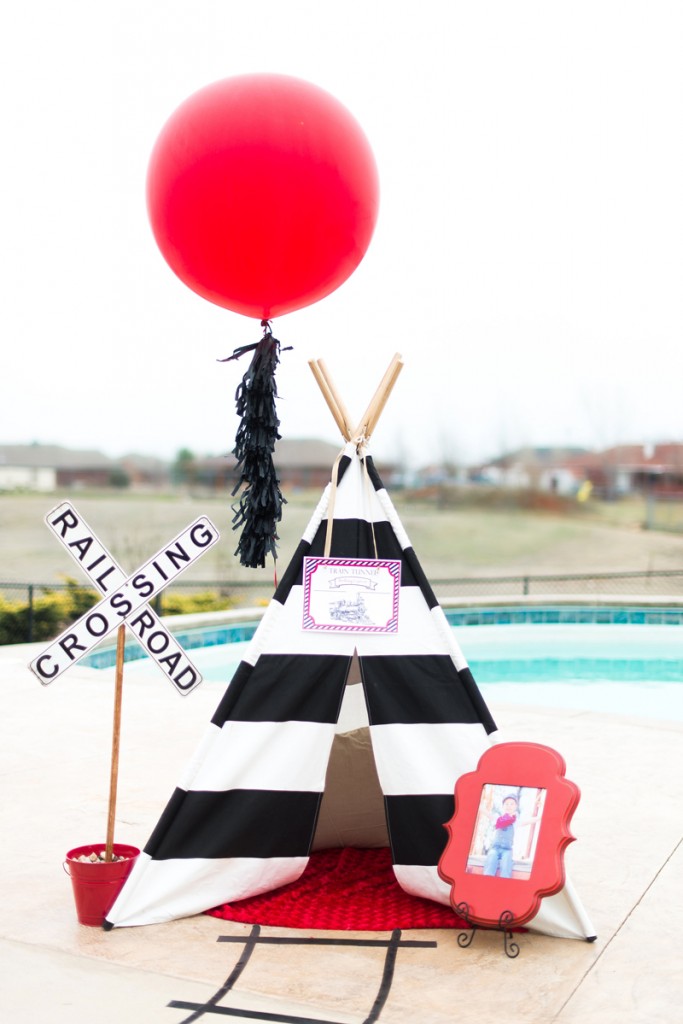 And her Vintage Train Party theme is such a darling idea too!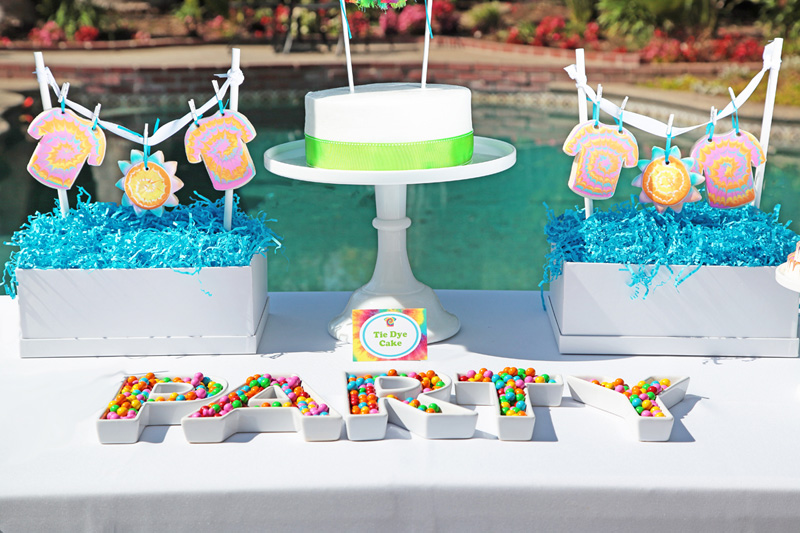 And her Tie Dye Party is such a great idea for Summer!




And if you'd like to try this project she shared today, you can find my
Home + Made line
at craft and hobby stores near you!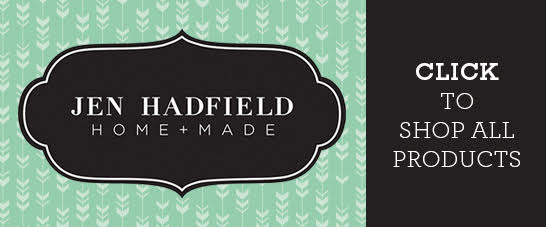 xoxo