Introduce Your Business to Creative DIY/Decorators with tatertotsandjello.com
I'm Jennifer Hadfield, and I believe that anyone can be creative. I feature design inspiration, unique how-to projects, engaging features and more – for millions of DIYers.
I love sharing a tutorial every weekday, as well as featuring the best craft ideas and tutorials around the web. On Friday nights I host a "link" party — The Weekend Wrap Up Party, where thousands of people come together to view the 900+ projects that are linked up.
Relevant content, involved readers
Unique and popular decorating projects every week
Weekly "wrap-up" features readers' projects (nearly 1000 every week)
Active commenters and readers
Tens of thousands of readers every day
450,000+ unique monthly visitors to tatertotsandjello.com1
1,500,000+ pageviews per month2
Over 31,000+ feed subscribers3
17,400+ Google Friend Connect followers4
… and growing!
Influential, social media expert
Nearly 21,000 Facebook fans like the TTAJ Facebook page
Over 5,300 Twitter followers (@jenjentrixie)
Jennifer has a Klout score of 54
What kinds of sponsorships can I get?
Sponsorship buttons
For $100/month,
you can get a 125×125 button on every page on the site. (That's the
IAB standard 125×125
.) If you'd like to purchase 3 months at a time you can do so for a discounted rate of $250
.
How do you get started? Email me at
[email protected]
.
Giveaway sponsorships
Giveaways are most sought-after and effective sponsorships we offer — and they go fast!
They're $100 each for Friday giveaways and $150 each for Monday giveaways.. Contact me at
[email protected]
to schedule yours! You'll get a prominent mention in a post, usually hundreds of entries, and lots of visibility!Instead of weekly giveaways, starting in October Tatertots and Jello will be having a monthly "giveaway day" which will be promoted. Send me an email if you are interested in one of these giveaway day slots. There are only a few slots available each month and they will fill up fast.
"This Post Sponsored By …" Sponsorships
For select advertisers, I'm offering a new kind of advertising option — "this post sponsored by…" at the bottom of each post. This is the only advertising that comes up when my blog is viewed in a reader. According to my stats, if you advertise this way and are seen by both readers coming directly to my site, plus readers who view Tatertots and Jello in a reader, you will be seen on at least 2.5 million pages per month. Contact me if you might want to sponsor Tatertots and Jello this way. I am offering these spots for $100/week. If you sign up for a month, you can get a reduced rate.
Let's Build a Custom Sponsorship to Meet Your Goals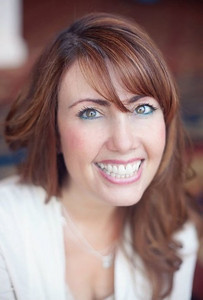 I'd love to talk to you about other sponsorship opportunities, from special events, store visits, special social media projects, and even event sponsorships (I've done all of these and more). I also can help your business gain prominent social media buzz through Social media & marketing campaigns. Some recent companies I have worked with:
Clorox
HP
Microsoft
Silhouette America
American Crafts
Evolution Robotics
Plaid Enterprises
Krylon
Dutch Boy
Expressions Vinyl
Provo Craft
Pier 1
American Express
Target
ETI Resin
Freschetta
Maya Road
Lifestyle Crafts
Michaels Crafts
Deco Art
Martha Stewart Crafts
I'd love to work with you — Contact me at [email protected].
Here's what some sponsors had to say:
I have to stop for a second and send you a thank you note to let you know how grateful we are here at WhipperBerry! We had an amazing day yesterday and it's all because of you and your wonderful blog. I love, love that the main focus of your blog is to share others talents. I hope to someday have the readership to be able to do the same thing. You brighten many people's lives by giving them the avenue to have their hard work shown in a way that they themselves can not do alone. Thanks for all of your hard work to build a fabulous site and to share it with us!
Heather
WhipperBerry
"Just wanted to send you a HUGE thank you for the opportunity to host a GIVEAWAY on Tatertots. I received a TON of traffic at my blog and ETSY Shop, and even better received a TON of sales! Thank you for having and creating such a wonderful and loved site that allows for great advertising opportunities!"Kristyn. owner of Lil Luna etsy shop
"I'm sure this is no surprise to you, but I did a giveaway on your blog a couple months ago, and according to my Google Analytics, I received over 500 visits to my store from your blog! I have not had even close to that kind of success from any other source! Amazing! So…thank you!"Jill — IKR Designs
Unedited card received from a giveaway sponsor:
Jennifer — Thank you so much for featuring my shop on your site! That was the most successful giveaway in the three years I've been in business. Thank you!
— Lori Ward, owner of Miss Ruby Sue
Tatertots and Jello participated in two Silhouette Craft Cutter giveaways and through the tracking code sold many tens of thousand dollars' worth of machines and accessories.
And here's what one of my Guests had to say about her Dinosaur Tails spotlight on Tatertots and Jello:
Jennifer:
I was just writing to thank you for the opportunity this last week to have the dino tail tutorial on my blog. I had over 9,000 visits that day, and I've never had that many, and most likely won't ever again, but I really appreciate your willingness to share my project on your blog, and I'm so amazed how much the readership has grown in a few days. Kind of crazy actually.
***