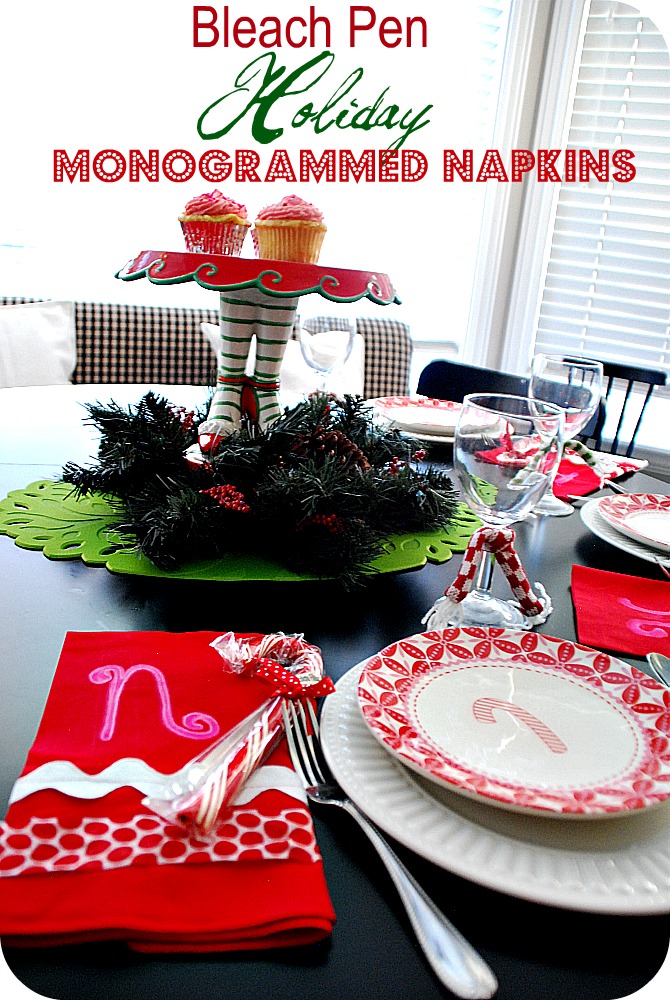 I know I have mentioned that I love Bleach Pens for taking on trips and cleaning the grout in my tile. I have wanted to try making some crafts with Bleach Pens for a while. This week I made some Holiday Napkins with my Bleach Pen.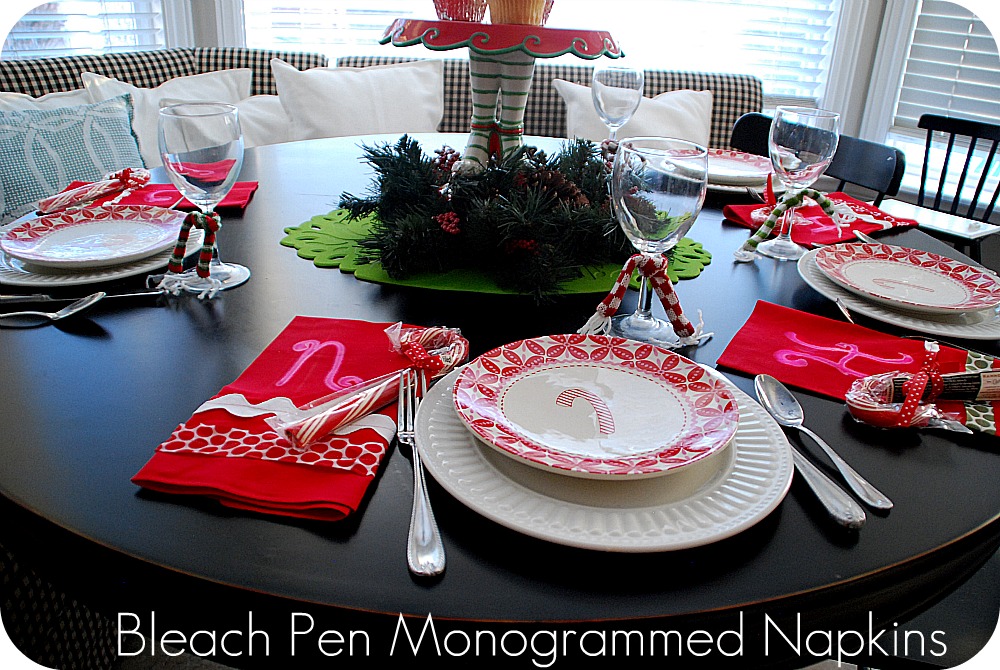 Here's what I did:
I used .99 bandanas from Hobby Lobby and then sewed two colorful ribbon to the bottom of the bandanas.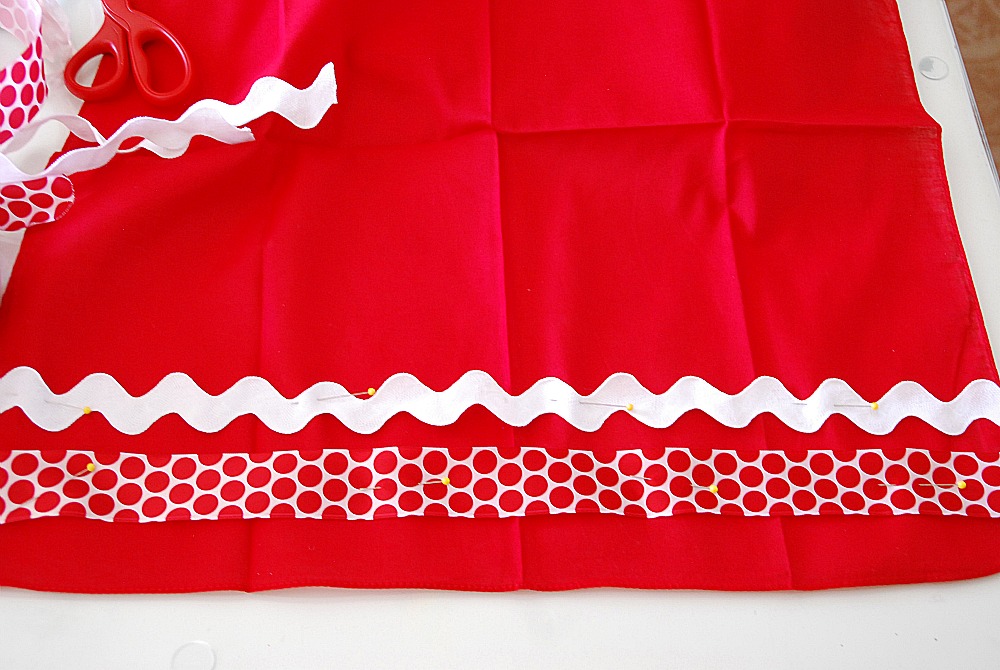 Then I got my Bleach Pen out. I drew some initals on the napkins and let them sit. It depends on the fabric you use and how bleached you want your monogram.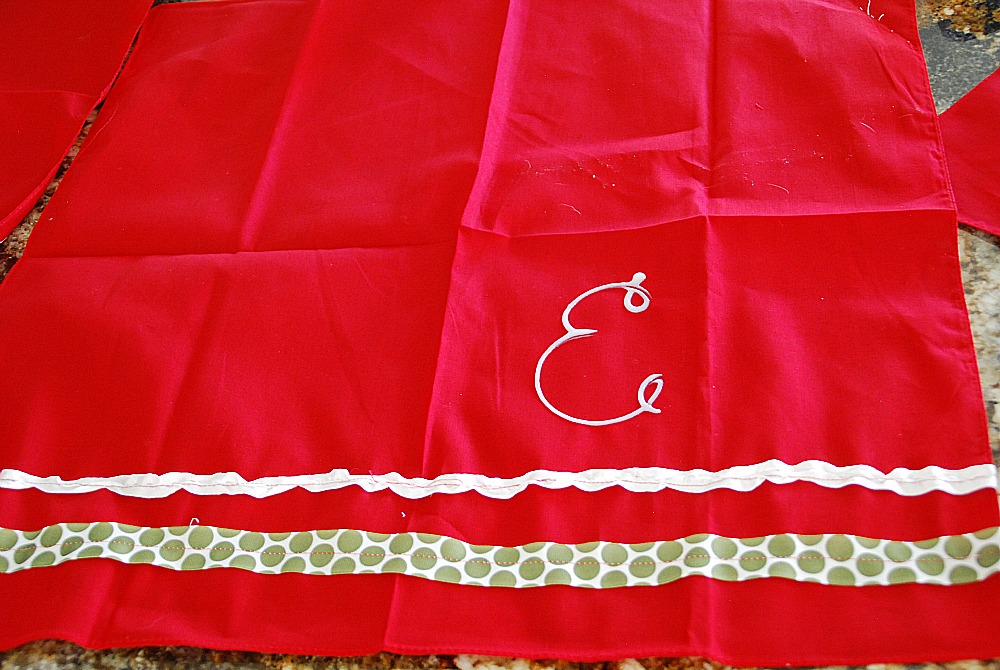 If you look on the back of your material, you should be able to see the monogram coming through. Be sure not to leave the bleach on too long — it can eat all the way through the fabric.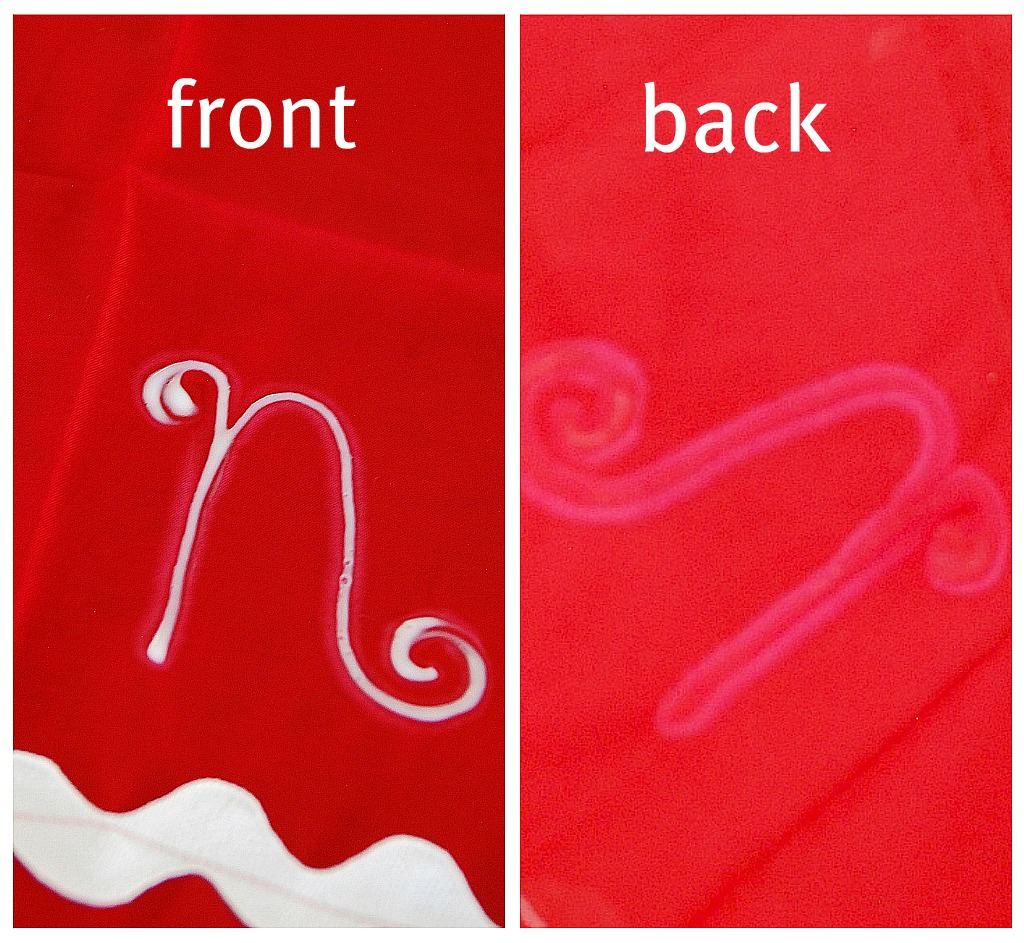 I waited about 20 minutes and then I rinsed the napkins out under the tap with some soapy water. My monograms are still a little pink. So I probably could have waited another 10 minutes or so to get more contrast.
Once they were rinsed out, I popped them in the dryer.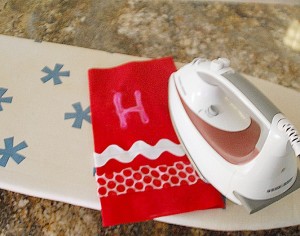 Then I ironed them and put them on the table.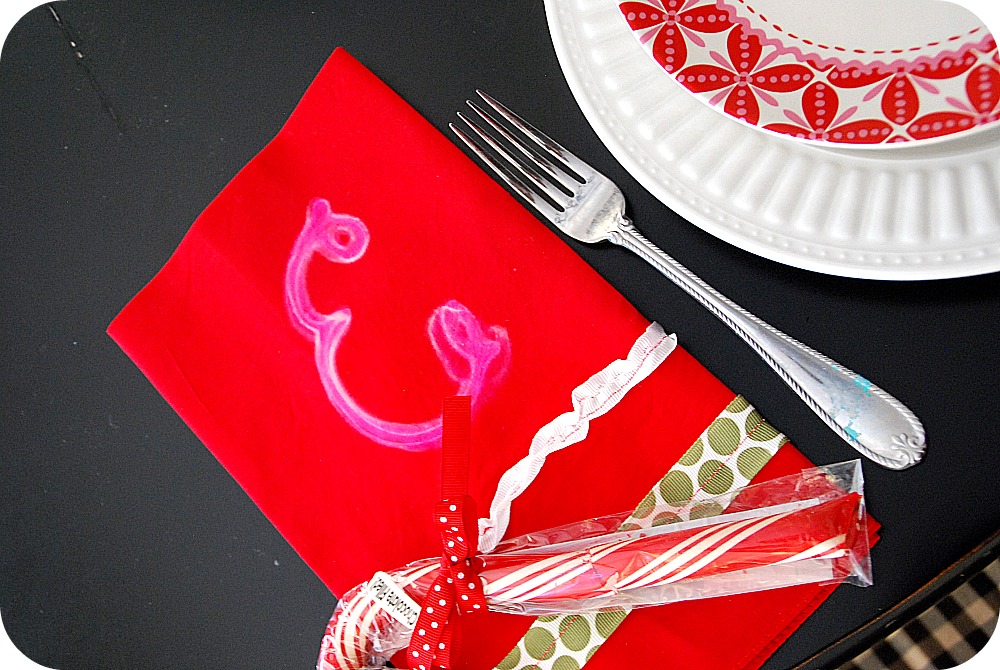 My kids thought this was a pretty fun project! They want to try t-shirts next!
And if you want more definition around your monogram, you can also trace around the letters with a black paint pen.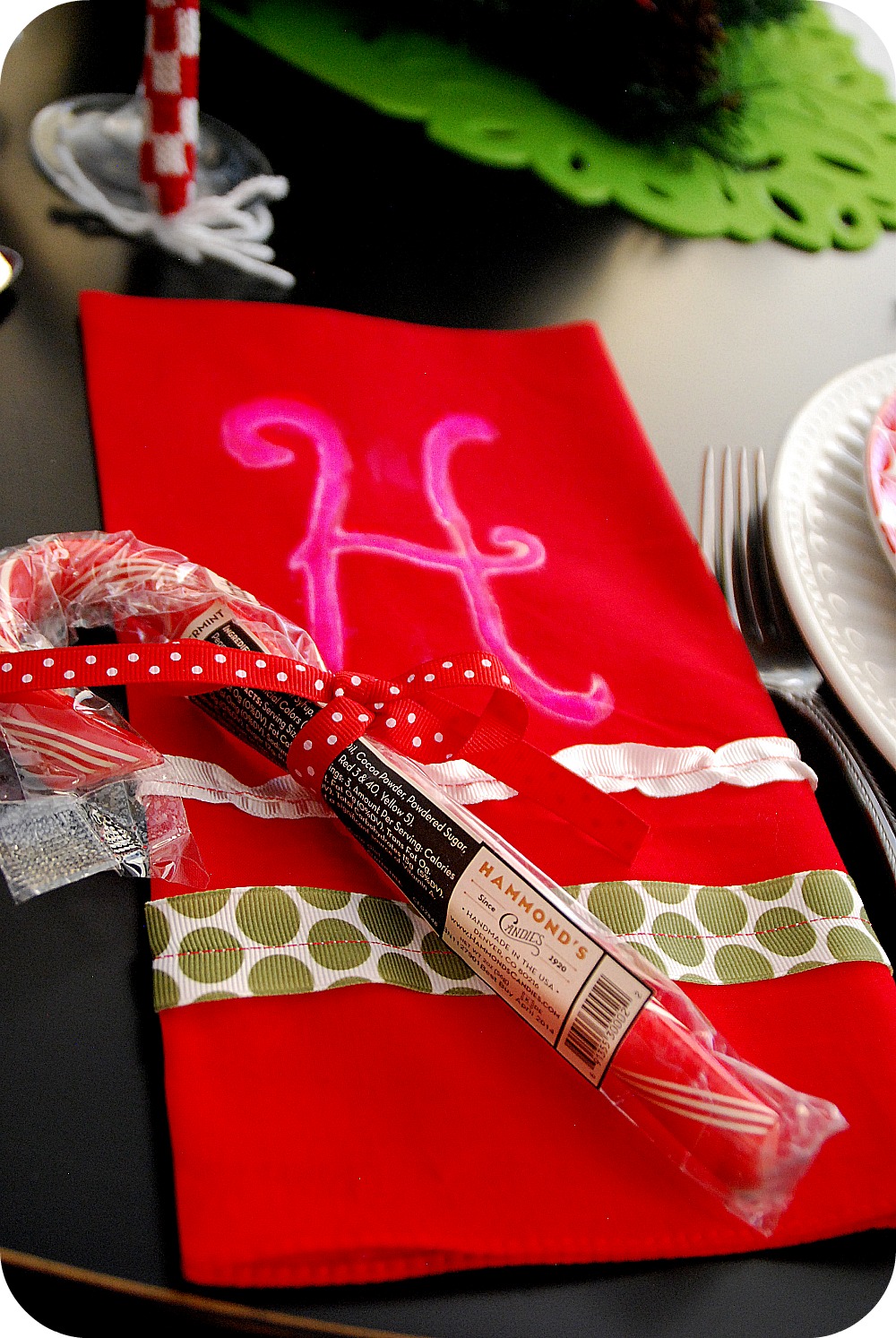 Thanks to everyone who joined in the #BleachItAway Twitter chat last night! We gave away some fun prizes from @Clorox.
And, I'm hosting a fun linkup party to promote @Clorox's new #BleachItAway campaign with more prizes. Come over and link up YOUR Messy Moments, Craft Fails and/or Crafty Projects using Bleach and you can enter to win a $100 Target gift card, a $25 Visa gift card and an awesome basket of @Clorox products to help you bounce back from YOUR Messy Moments!!
Awesome!!
Plus, you can enter your Messy Moment story in the www.BleachItAway.com contest and win $25,000.
How awesome would that be?? I will be so excited if someone I know wins!!!!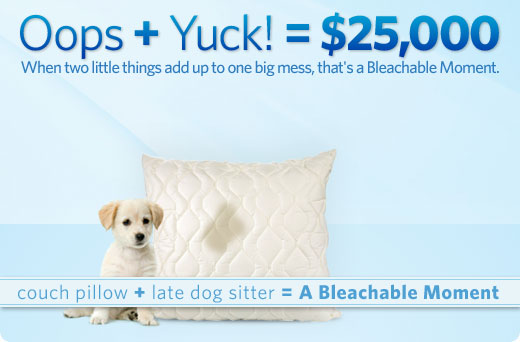 Have a Wonderful Day!!
xoxo

Disclosure: I am working on behalf of Clorox to promote the Bleach It Away campaign.