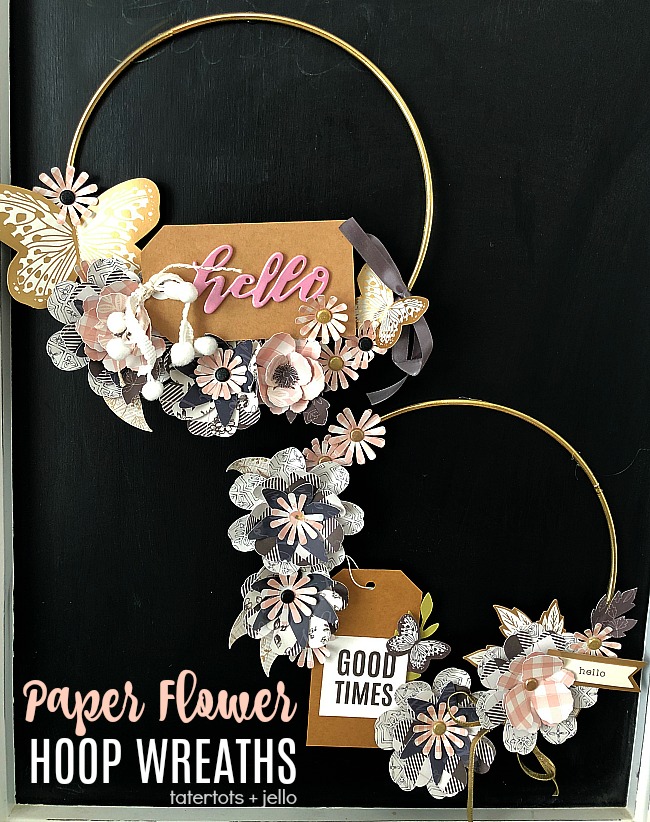 Make Hoop Paper Flower Wreaths! I love the look of hoop wreaths! They are so modern and pretty! And I've been making paper flower wreaths for a long time. The first one I made is still one of my favorites: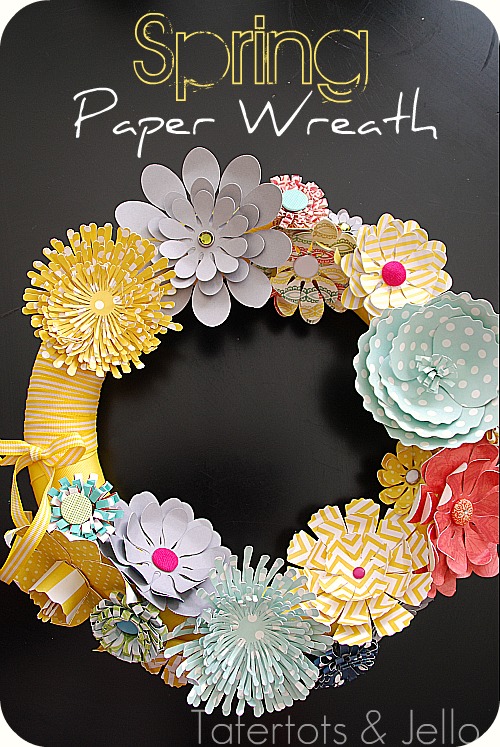 Tatertots and Jello Spring Paper Flower Wreath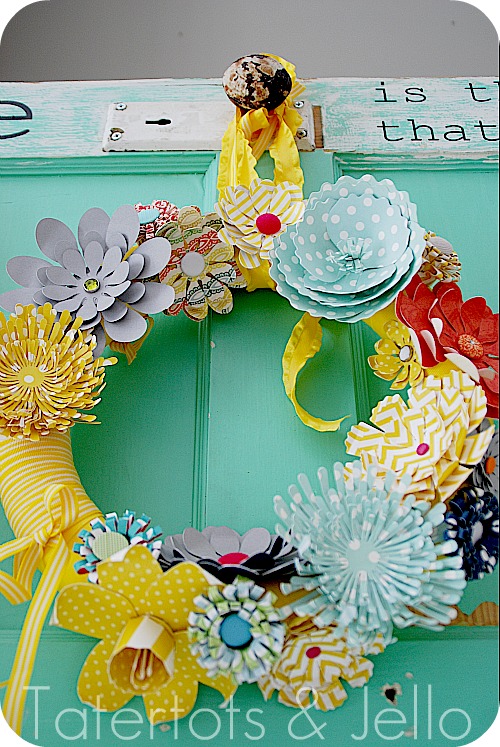 I thought it would be so fun to make a hoop wreath using paper from my Heart of Home line. And I love the way they came out! You can make your wreath as big or small as you would like. You can buy hoops in different sizes and then just cut out as many flowers are you want.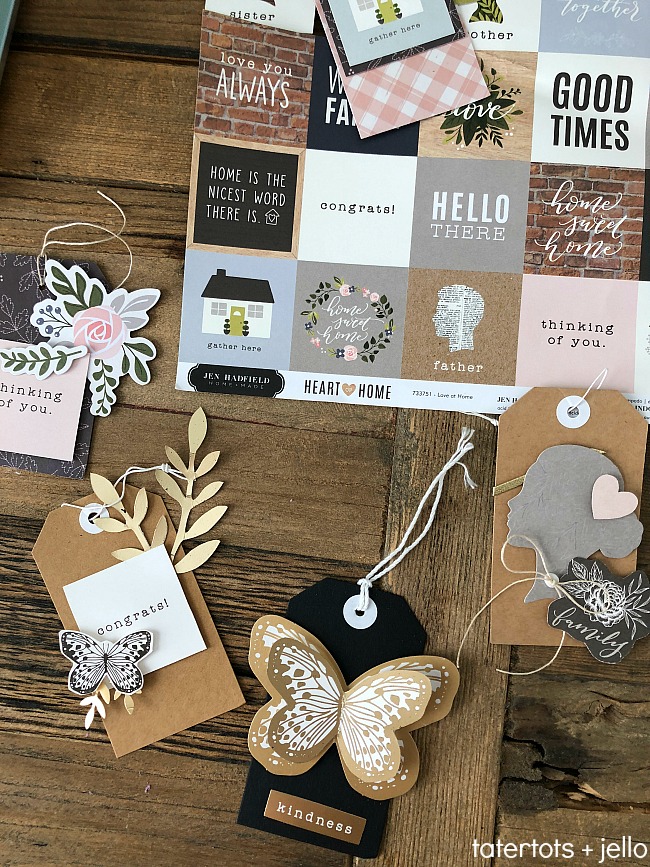 I also added some words from a word paper in my Heart of Home line. I created some little tags and added a tag to each wreath. Tags are so easy to make and a great handmade addition to a present. People love handmade items because they are special.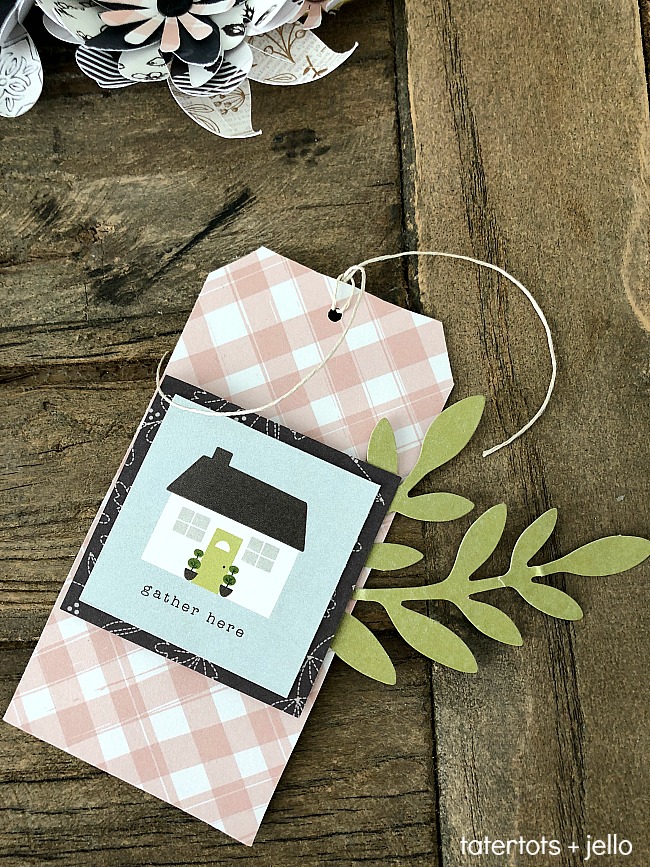 To create the flowers we used a cutting machine. I've been using my Silhouette machines for YEARS. There are literally millions of projects you can create with a cutting machine. I made my GIANT signs with my Silhouette machine too. If you don't have a cutting machine you can also create paper flowers by hand, it just takes more time.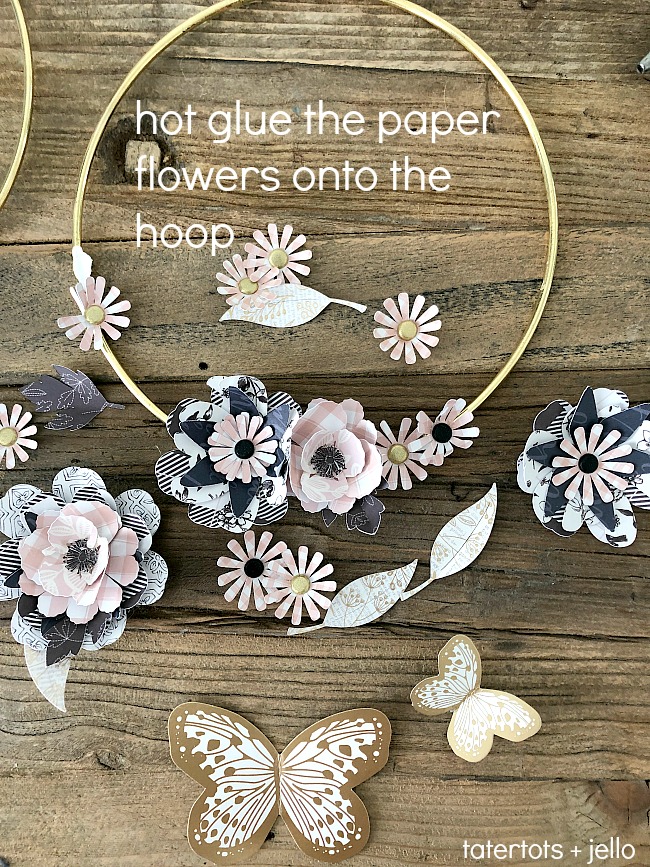 Once I had all of the flowers cut out with my Silhouette, I assembled the flowers and added brads to some. Then I laid them out by my hoops until I had a pleasing arrangement. I used a glue gun to attach the paper flowers to the hoops. I also hot glued the tag onto the hoop and flowers to secure it.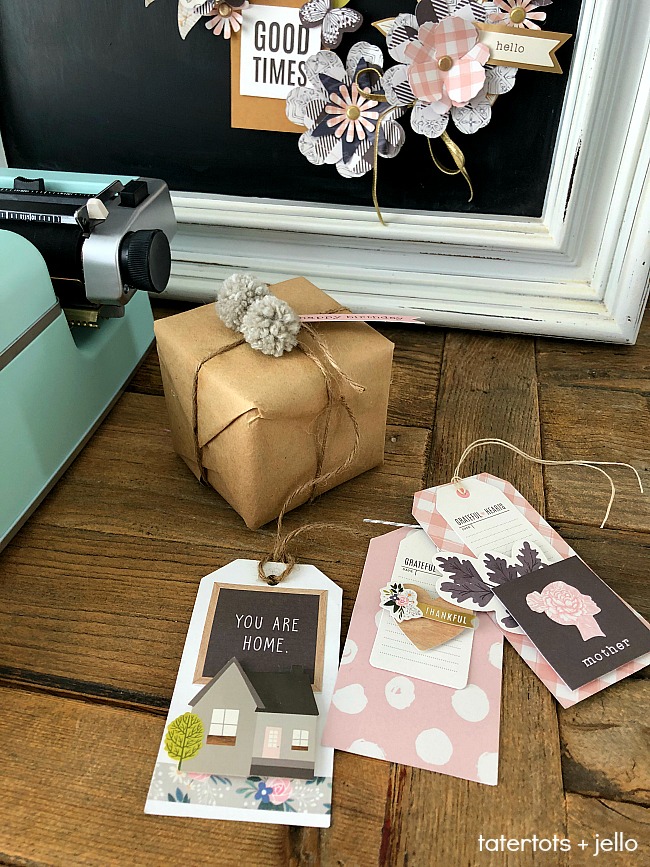 I think this smaller size hoop wreath would be so cute with a gallery wall. Or it also makes an adorable gift idea. You can make a bigger sized hoop wreath as a focal point on a wall or over a fireplace. I made two and hung them together and I think hanging two together is really different and striking.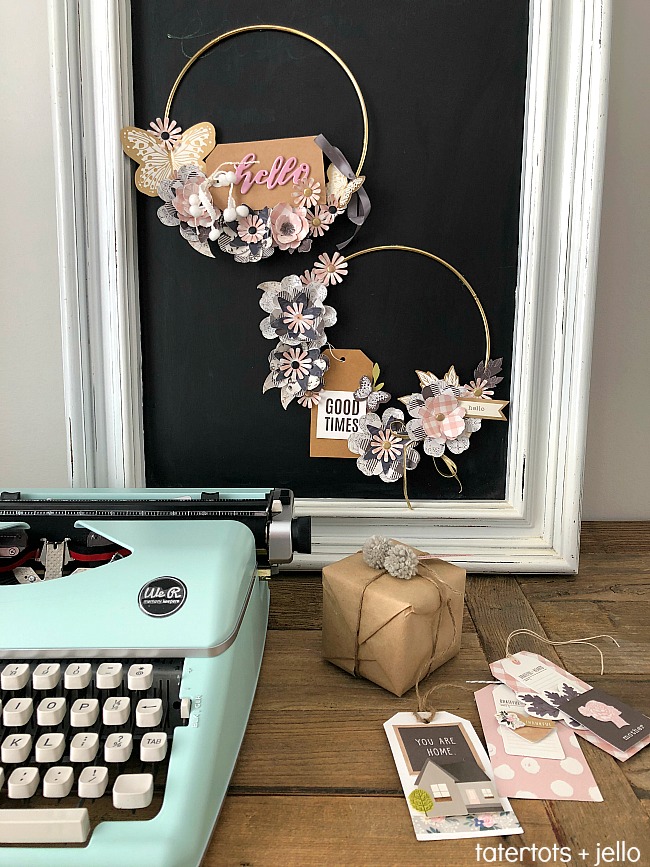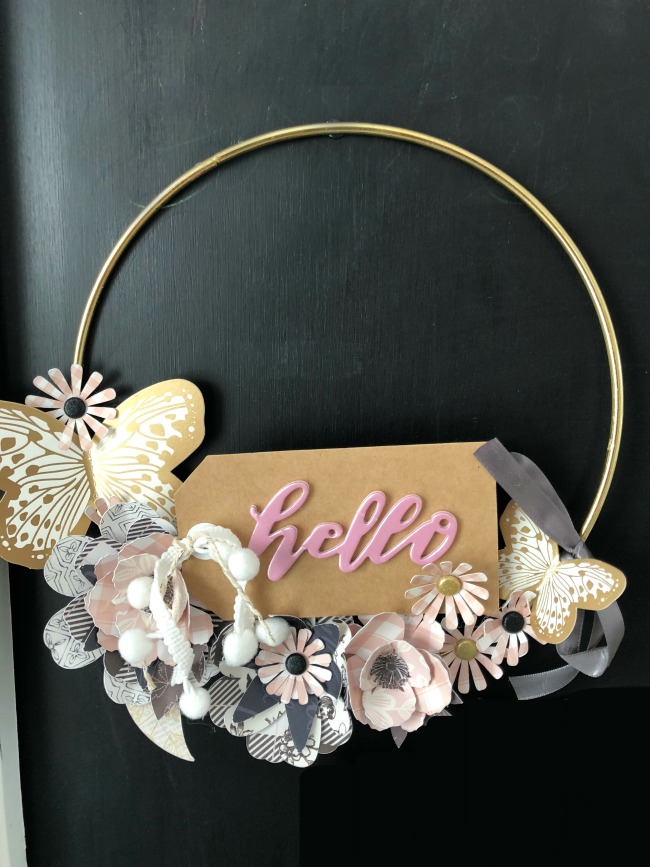 You can order my Heart of Home collection, as well as my other Pebbles Inc. Heart + Home lines at Pebbles in My Pocket online. They are usually on sale there. My newest line is my Patio Party line. Here are a few ideas you can make with Patio Party! I love that this line is so bright and happy for Spring and Summer parties!! I can't wait for warm weather (can you tell??LOL)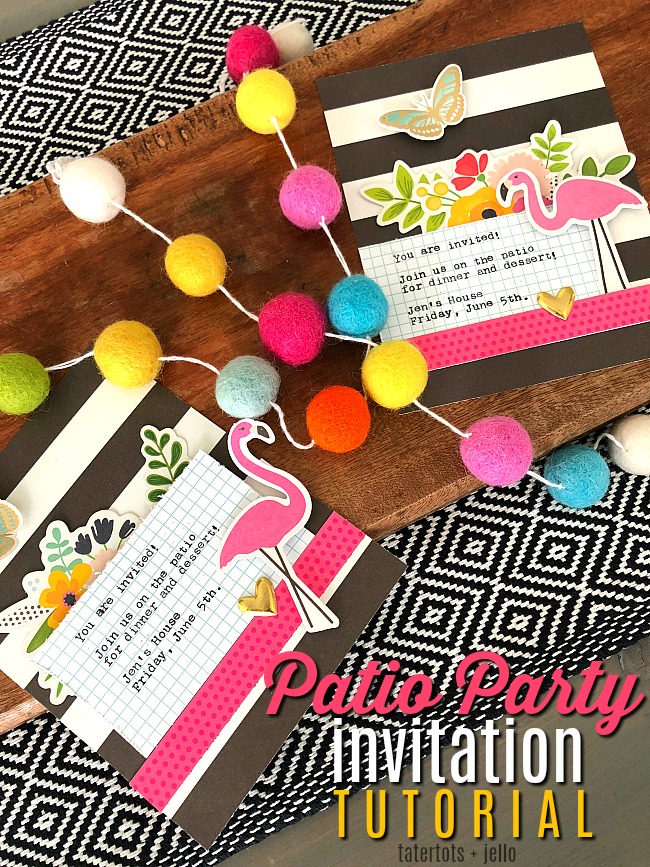 Patio Party Invitation tutorial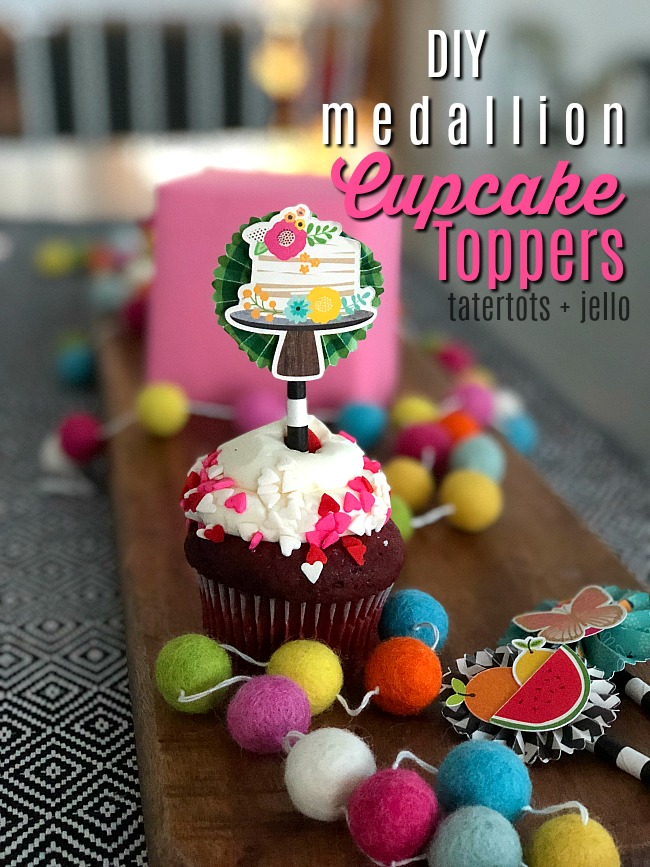 DIY Paper Medallion Cupcake Topper Tutorial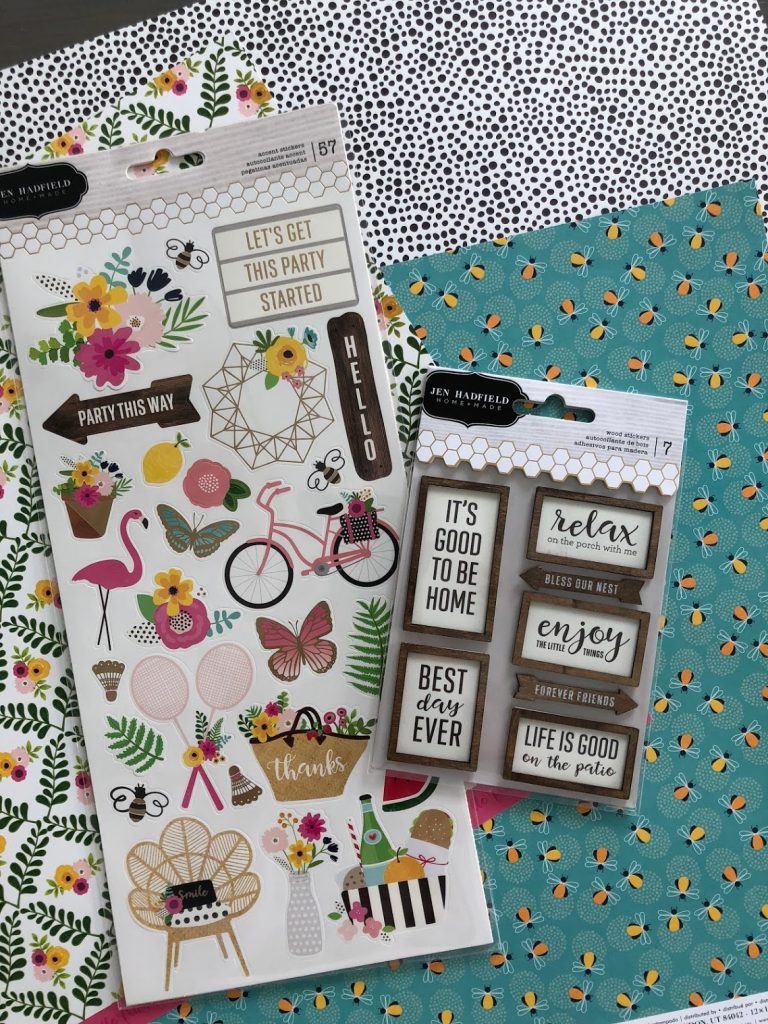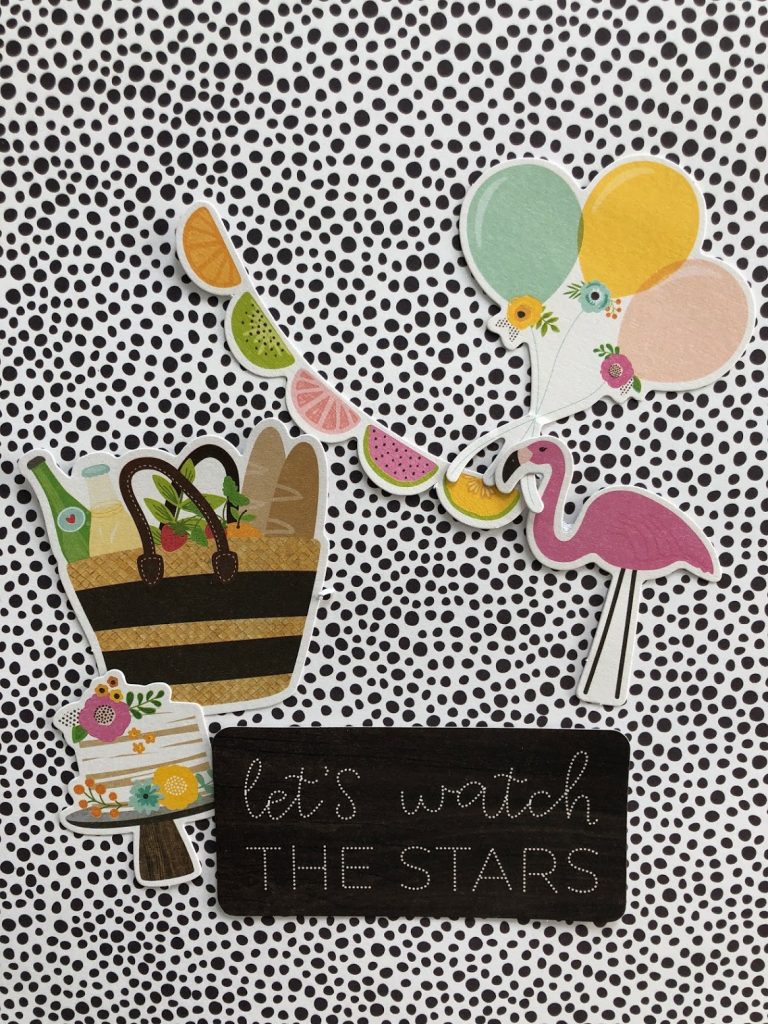 You can grab both my Heart of Home line AND my Patio Party line through Pebbles In My Pocket online!!
Have a Creative Day!
xoxo

I am a designer with American Crafts and Pebbles Inc. I am thrilled to work with them. It's a dream come true!!