I partnered with Kansas City Steak Company to prepare this post. All opinions are my own.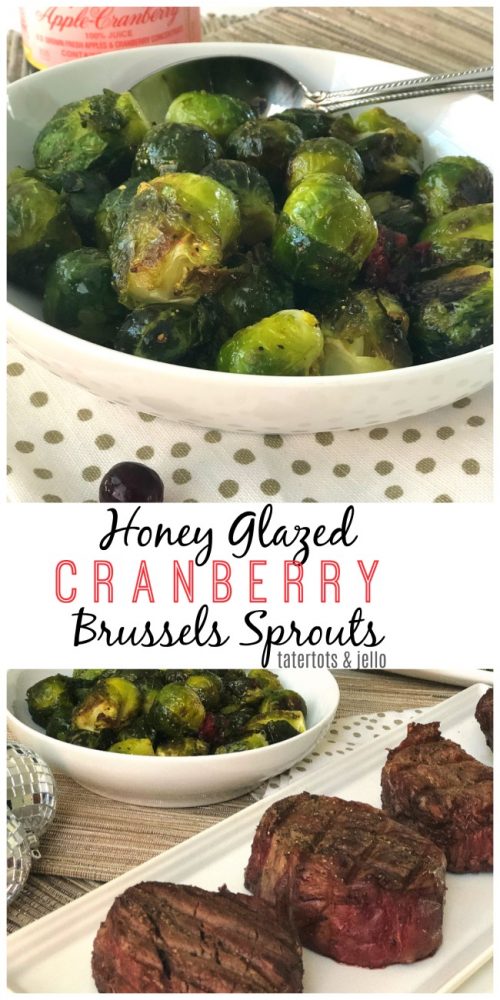 Filet Mignon and Honey Cranberry Glazed Brussels Sprouts
I LOVE this time of year. It's about family, friends and spending time together. I love ways to make enjoying the moments easier. I've partnered with Kansas City Steak Company to share the perfect holiday side dish and some great ways to take the stress out of holiday entertaining!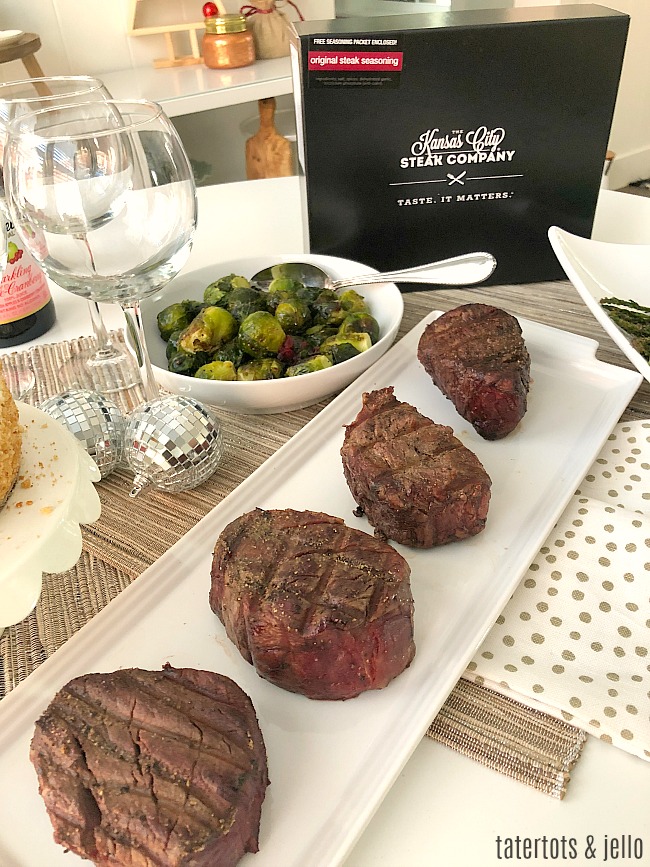 And I have an AMAZING giveaway for Holiday Filet Mignon that Kansas City Steak Company will ship to YOU for an incredible holiday meal centerpiece!! Don't forget to enter at the bottom of this post.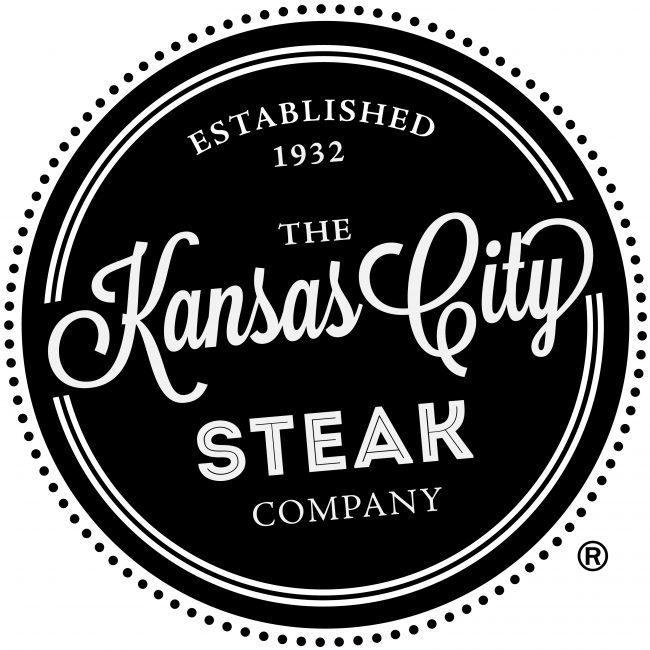 Make anyone's holiday a little brighter by giving the gift of amazing food from Kansas City Steak Company. Kansas City Steak Company sent us an array of cuts to try and every single type we prepared was SO tender and delicious. My husband was in heaven!! Their meats are flavorful, tender and the highest-quality. I love that you can go to their website and there is a HUGE selection of delicious item! Kansas City Steak has been around for 80 years and they pride themselves on the quality and taste of their meat.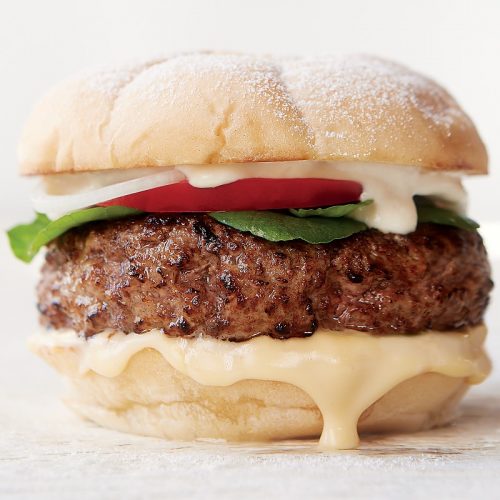 From Beef Tenderloin, Prime Rib, Beef Wellington, Steak-burgers, Hot Dogs and more!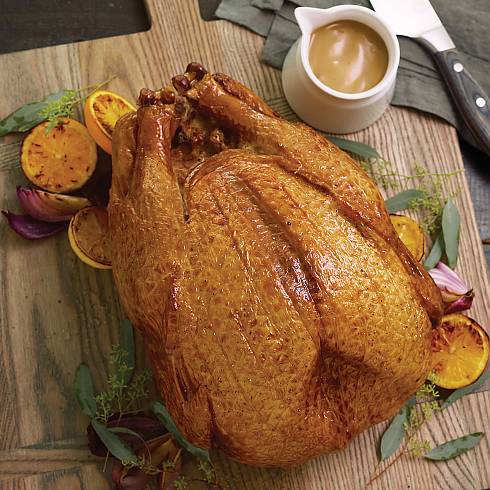 They also offer other types of meats – the juiciest turkeys, chicken breasts, ham and more!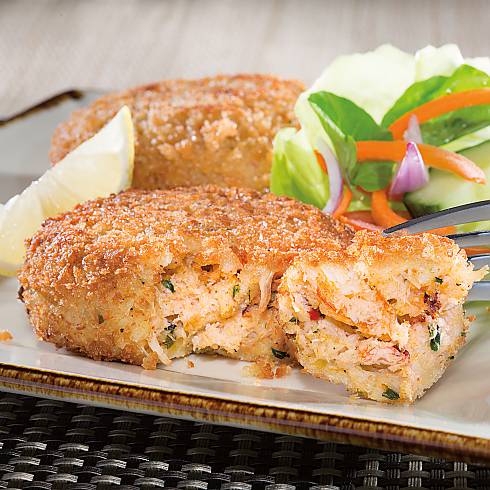 My kids are excited to try their fish. The crab-cakes look delicious!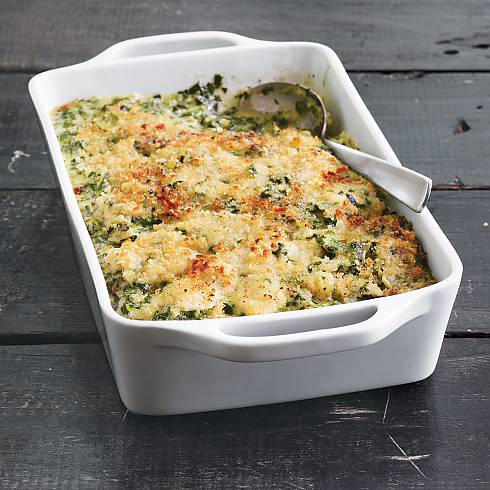 And Kansas City Steak Company also ships an amazing array of side dishes and desserts right to your door! From Twice-Baked Potatoes with Cheddar and Bacon, Homemade Mac and Cheese, Crispy Asiago Asparagus and Butternut Squash Risotto. There are so many to choose from!

And I have a SPECIAL discount code for 15% ANYTHING at Kansas City Steak Company!! JELLOFL17
(Orders must be placed by 12PM CST on Wednesday, December 20th to be received in time for Christmas)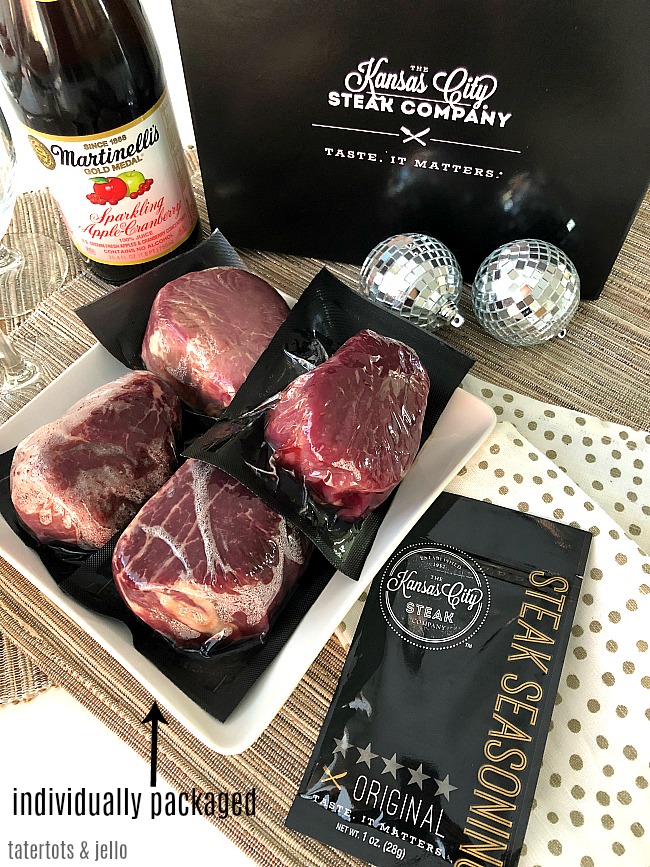 We saved some to serve at our Christmas Eve dinner and we can't wait to serve it! I love that every cut is individually packaged which makes it SO fresh but also is easy to pull out of the freezer and prepare. Every perishable order comes packed in a Styrofoam cooler with dry ice and a seasoning packet (if items are not already pre-seasoned).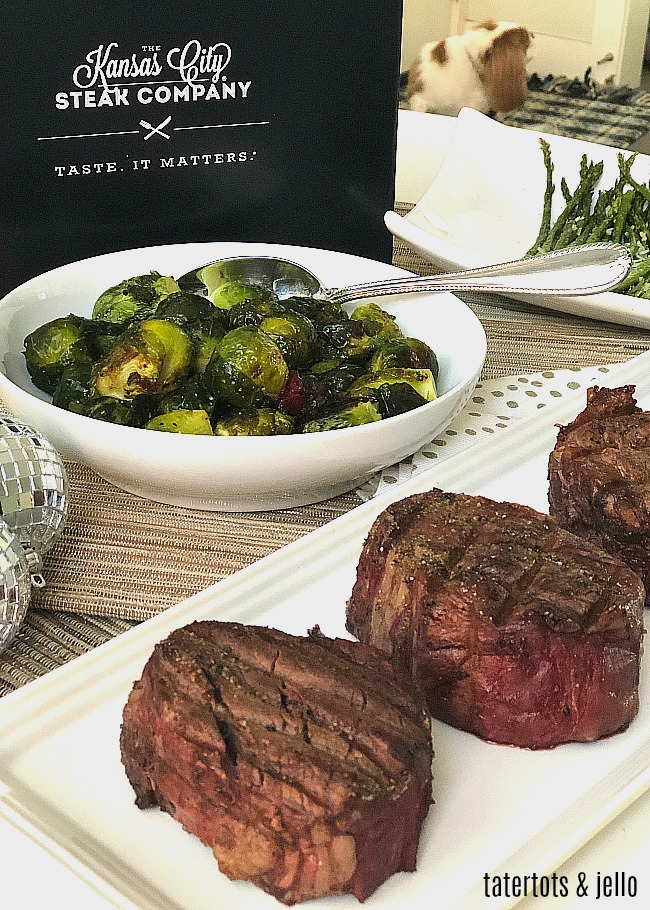 Honey Cranberry Glazed Brussels Sprouts – the PERFECT holiday side dish
We paired our Filet Mignon Steaks with a very festive side dish – Honey Cranberry Glazed Brussels Sprouts. Here's the festive side that pairs PERFECTLY with a delicious steak!
Filet Mignon with Honey Cranberry Glazed Brussel Sprouts!
Cuisine: Filet Mignon with Honey Glazed Cranberry Brussels Sprouts
Author:
Prep time:
Cook time:
Total time:
Serves: 4
Honey Cranberry Glazed Brussels Sprouts – fresh brussels sprouts and cranberries are roasted and then glazed with honey and cranberry balsamic vinegar. It's the perfect holiday side dish!
Ingredients
1 pound Brussels Sprouts, stems and outer leaves removed
1/2 cup cranberries
2 T. olive oil
2/3 t. salt
1/2 t. pepper
1 T. cranberry balsamic vinegar (you can also use plain balsamic vinegar if you want)
1 t. honey
Instructions
Trim Brussels Sprouts stems. You can also half them if you want.
Put Brussels Sprouts and cranberries in bowl and drizzle with olive oil, salt and pepper.
Transfer to a lined baking sheet.
Roast Brussels Sprouts and cranberries in oven at 425-degrees for 20-25 minutes.
Take Brussels Sprouts and cranberries off the baking sheet and put them in a bowl.
Make a glaze with 1 tablespoon olive oil, cranberry balsamic vinegar and honey. Pour the mixture over the baked Brussels Sprouts and cranberries until everything is evenly coated.
Serve!
And I am giving away a Kansas City Steaks Company SUPER TRIMMED FILET MIGNON package!
($85 value)
Super Trimmed™ Filet Mignon – find out why it's our best selling steak, pure and simple. At the Kansas City Steak Company our Filet Mignon is king. Butter-tender, cut from the center of the finest aged Tenderloin and hand selected from premium corn-fed Kansas and Midwestern beef.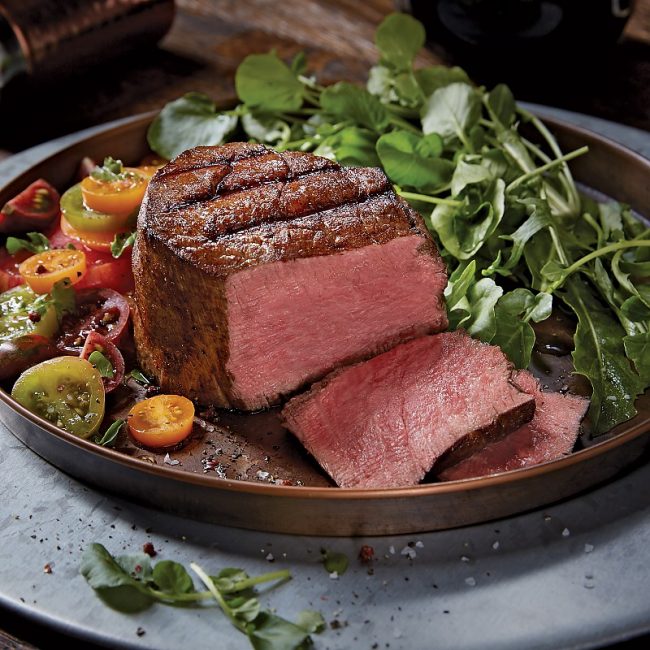 Super Trimmed™ Filet Mignon may also be called Beef Tenderloin or Tenderloin Filets
Filets aged up to 28 days to enhance steak flavor and tenderness
Restaurant quality delivered direct to your door
Includes Original Steak Seasoning packet
Individually vacuum sealed
Free Kansas City Steak Book included with each order. Get expert cooking directions (including steak grilling times), tips, steak recipes and more
To enter: Leave a comment with who you would send a Kansas City Steak package to for the holidays!!
(giveaway ends at midnight MST, December 18th 2018. The winner will be emailed and announced here)
Be sure to check out the Kansas City Steaks website and see all of mouth-watering meats, side-dishes and desserts!
You can follow along with Kansas City Steaks:
Kansas City Steak Company Facebook
Kansas City Steak Company Pinterest
Kansas City Steak Company Twitter
Have a Delicious Day!
xoxo

A big thank you to Kansas City Steak Company for making our holidays a little brighter! I love working with companies I admire.