Make a Fairy Garden – an easy way to celebrate Fall! Kids and grownups alike will be delighted to see this miniature garden displayed in your home!
---
How to Make a Fall Fairy Garden
---
Fairy Gardens are so much fun, for kids and kids at heart
They're so cute and really easy to make. I'm Dannyelle from Life is a Party, and I'm so excited to be here today sharing How To Make A Fall Fairy Garden.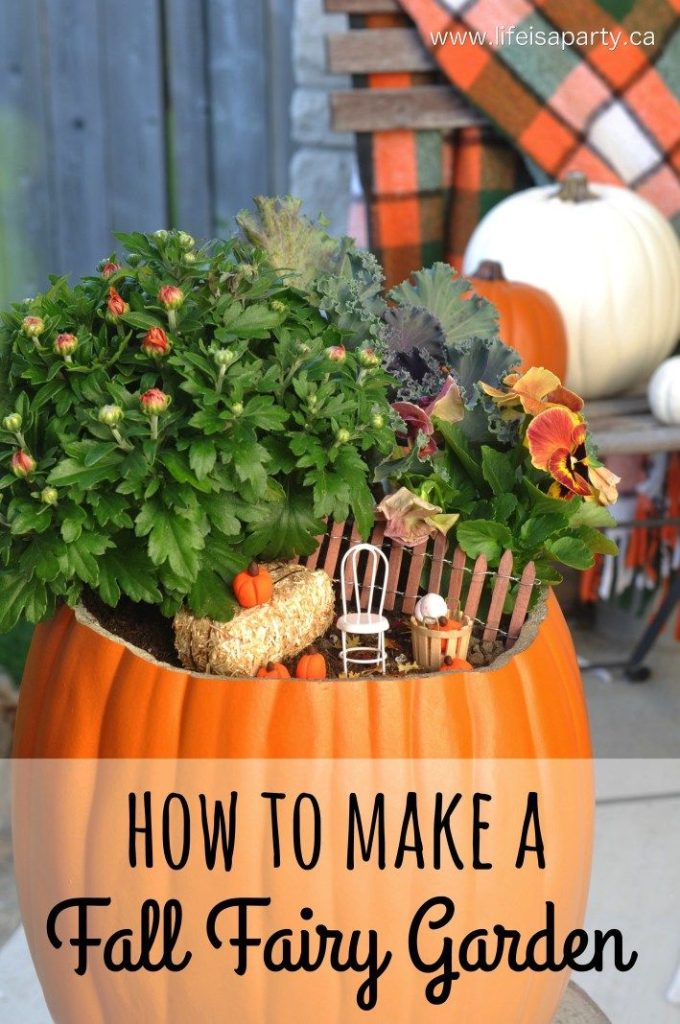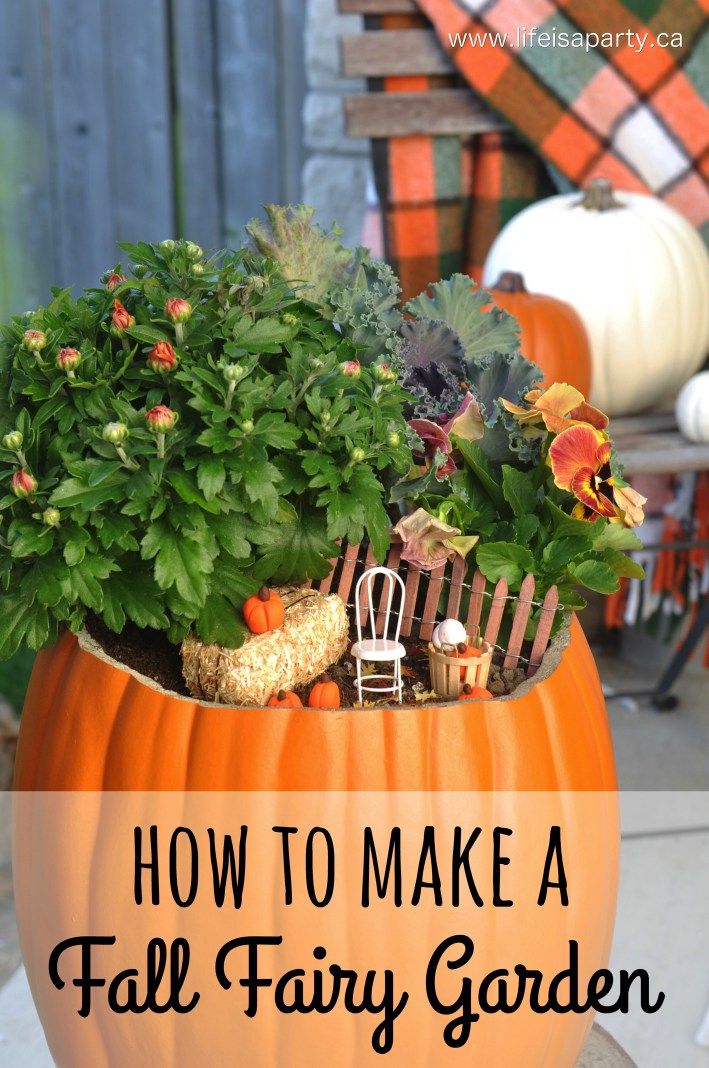 Fairy gardens have become really popular over the last few years
The idea is to make a spot in a container garden where a fairy might like to come and live. These miniature gardens sometimes have a little house for a fairy, and little fairy accessories -like fairy sized furniture, and garden tools. Setting the scene in your own garden is a sure way to attract fairy visitors. These gardens are best made in containers so that everyone can admire all the little details you've included. It's fun to change these little gardens seasonally too, with different plants and accessories for the season.
How to make a Fall Fairy Garden
You'll need a few basic things to make a Fall Fairy Garden of your own. So let's get started.
1. A Large Container
I thought it would be fun for fall to use a craft pumpkin as the fairy garden container. You could also use a large pot, or something vintage like an old bucket. You'll need enough room in your container for some small plants and your fairy accessories, so make sure you don't choose something too small.
Turn a craft pumpkin into a plant container
Use a sharp knife to cut the top off. I marked out my cutting line with a pencil first to make it a little easier to make a straight cut. The craft pumpkins are hollow inside, so once the top is cut off you're ready to go. You could also choose to add some holes in the bottom for drainage, especially if it's rainy in the fall where you live. I just added some rocks to the bottom of mine for drainage. Then fill up your container with some good potting soil.
---
How to Make a Fall Fairy Garden
---
2. Choose Small Seasonal Plants
Since we're making a fall fairy garden, I chose some fall plants -a mum, an ornamental kale, and a pansy. These plants will all do well with the cool nights we're getting now. I chose the smallest ones I could find for this little garden. If you live somewhere warmer, you might consider succulents, or any other small plant or miniature plant.
Pick a Color Scheme
You might also think about a colour scheme when you choose your plants. The fall colours of rust, and purple in my plants look great with the orange pumpkin container.
3. Add Some Fairy Details
This is the best part, it's time to add in some fairy details.
The craft store miniature section, or a miniature store are a great source of inspiration. The little chair, straw bale, fence, and basket were picked up there.
Make Miniature Pumpkins out of Clay
I made the tiny little pumpkins out of polymer clay. This clay holds up great outdoors, and is great for making fairy garden accessories. I made the pumpkins from some orange clay, added ridges with a straight edge, and added a brown clay stem to finish them off. Bake according to the package instructions and you're all set.
Add Paper Leaves
The finishing touch for this little garden was the fall leaves. I used real leaves to make the miniature fairy ones, with a leaf shaped punch.
This leaf punch was 1.59 cm, and I punched out mini leaves from lots of different colours of real leaves. As the leaves dry they curl slightly but keep their shape, just like real fallen leaves.
Add More Fairy Elements
When it comes to adding fairy details to your miniature garden the sky is the limit. You might want to add a little fairy house, paths made of small pebbles, or small pieces of wood, little signs, or other items from the miniature store. Try to think about scale as you go. Fairies are famous for re-purposing things too, so you might want to consider what you have laying around that could be used, such as a thread spool table, a thimble chair, or a button pathway.
---
How to Make a Fall Fairy Garden
---
Making a Fairy Garden is Easy!
Making fairy garden's is as easy as that: a pretty container, some small plants, and fairy details. I'm sure once you get started you'll be addicted. This is a great little project to do with kids, or to bring out the kid in you. Enjoy!
You might also enjoy:
Rustic Neutral Thanksgiving Table
Thanks Dannyelle! Such a cute idea. I love all of the other ideas at Life is a Party!
Be sure to follow along:
Some other pumpkin ideas you might enjoy are: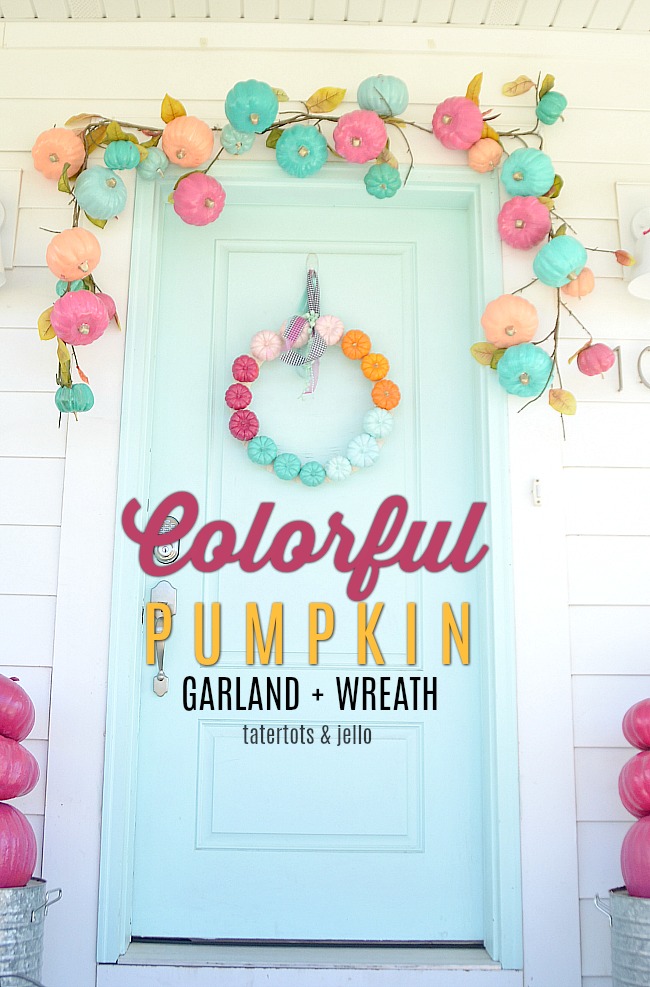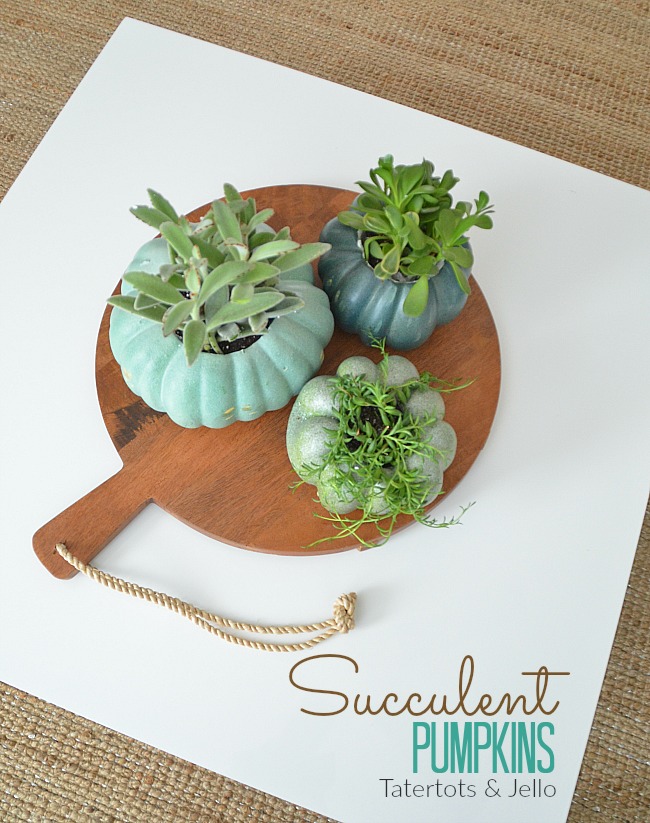 xoxo