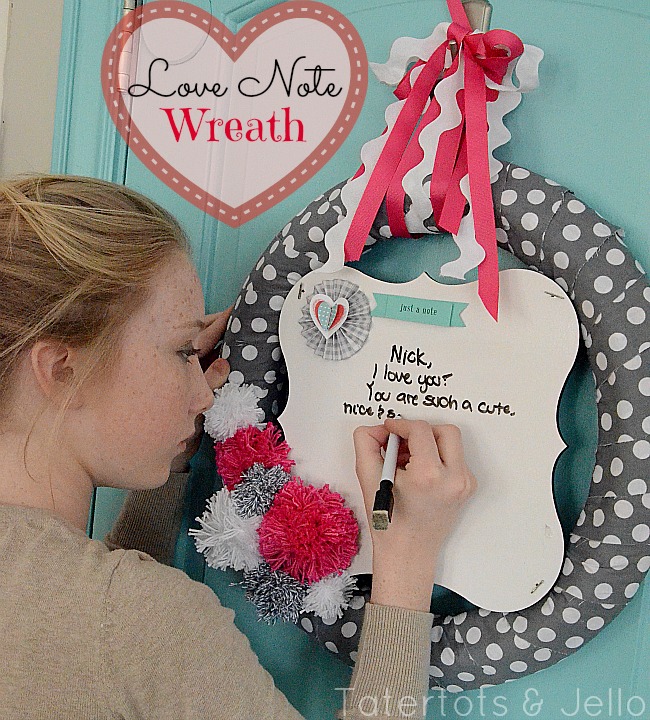 I found a scrolly dry erase board on clearance at Target a few months ago. I picked it up because I loved the shape and wanted to make something out of it. And when I started getting in the Valentine's Day mood, I thought it might be fun to make an interactive Love Note Wreath.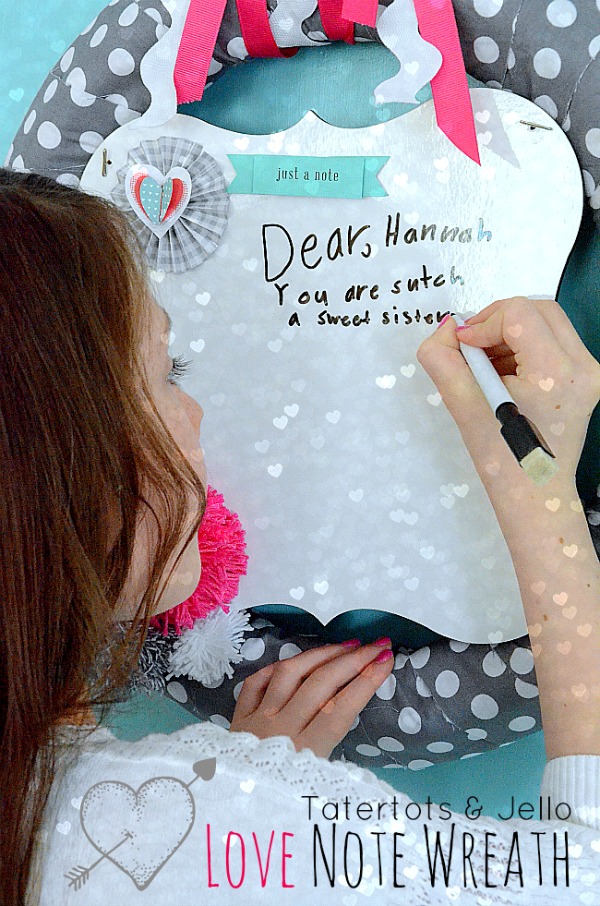 My kids are always drawing pictures for each other. I love that!! It makes me so happy when they tell each other how much they appreciate each other. So I thought it would be fun to have a little wreath where everyone in our family can leave little notes to each other.
Here's how I made this little Valentine's Day Love Note Wreath: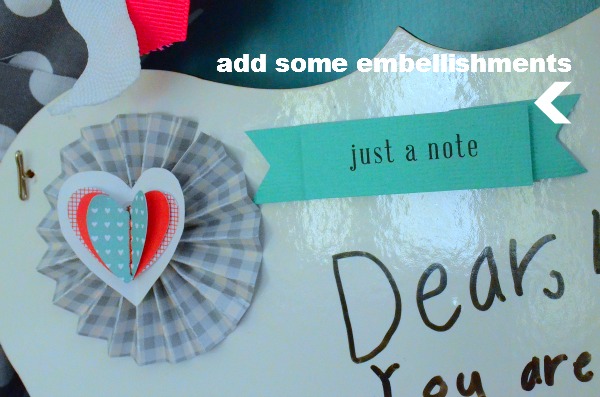 First I took a wreath form and wrapped it with 3 inch wide strips of fabric.
Then I took the scrolly dry-erase board and drilled holes into each corner.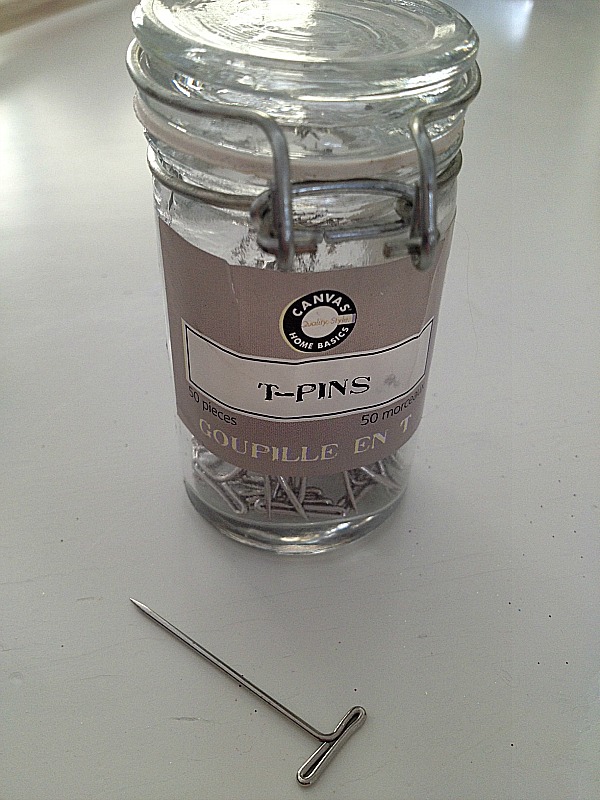 I took some T-pins from Canvas Corp, and bent them in half with pliers, so they were at a 90-degree angle.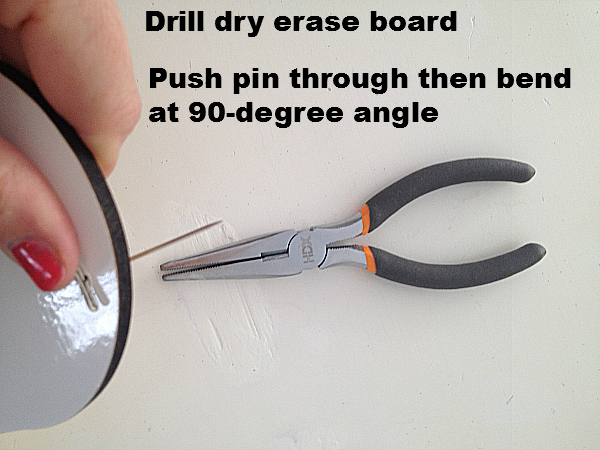 Then I put the pins through the hole in the scrolly frame and then stuck them into the wreath at each edge. This holds the frame onto the wreath.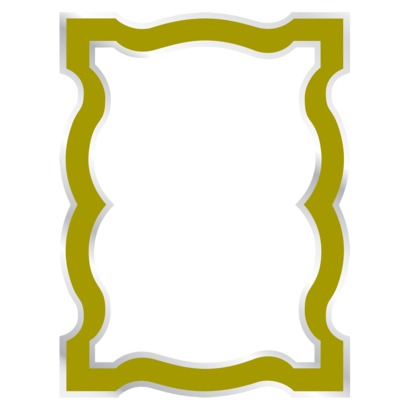 The next thing I did was made some handmade pom poms. I found a pom pom maker at Hobby Lobby a few weeks ago. For less than $10 I got four different sizes of pom pom forms. I might be a little obessed with making poms poms now lol. It's so fun!! I made a few different sizes, using yarn and also bakers' twine.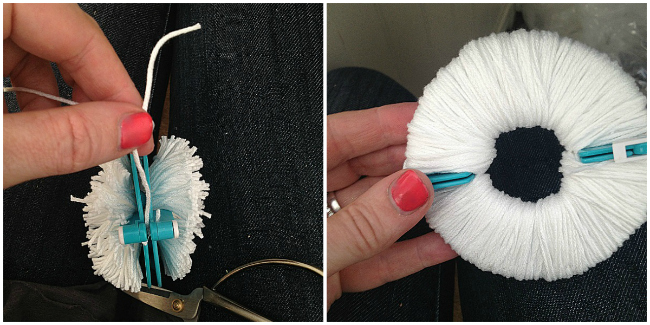 Then I hot glued the pom poms to the wreath.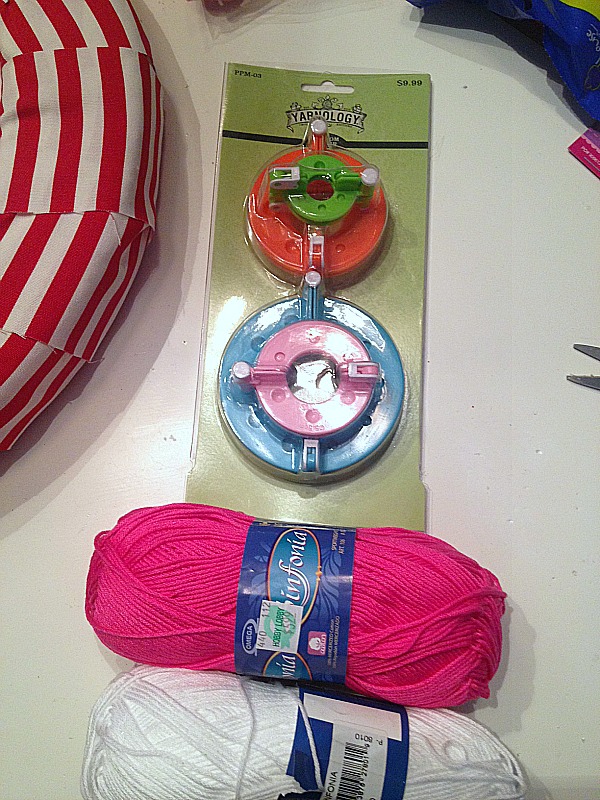 I alos added some embellishments to the top of the wreath. I found some cute banner embellishments from Pebbles at CHA. So I added a "Love Note" tag to the top. I also made a little accordian embellishment with a 3-D heart, that I also found at CHA last week from American Crafts to the accordian circle.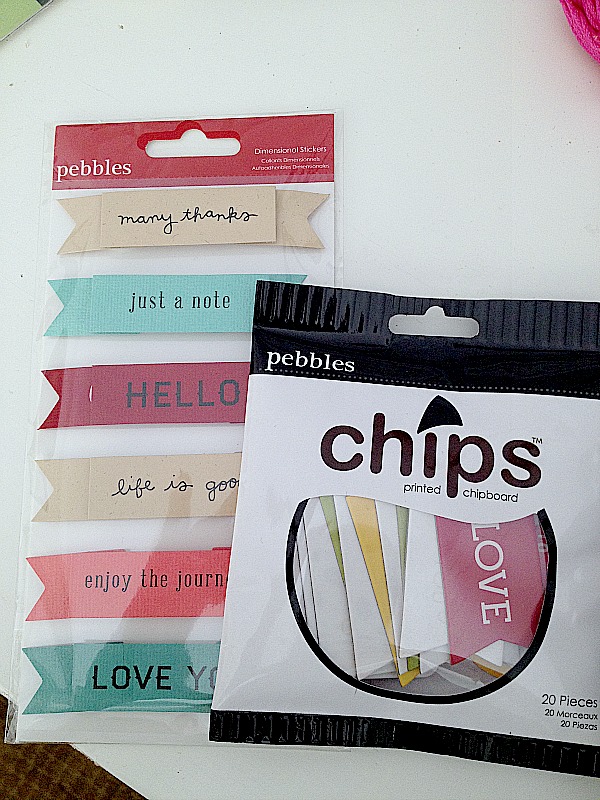 I used some big ric rack trim from Simplicity to hang the wreath on my pantry door.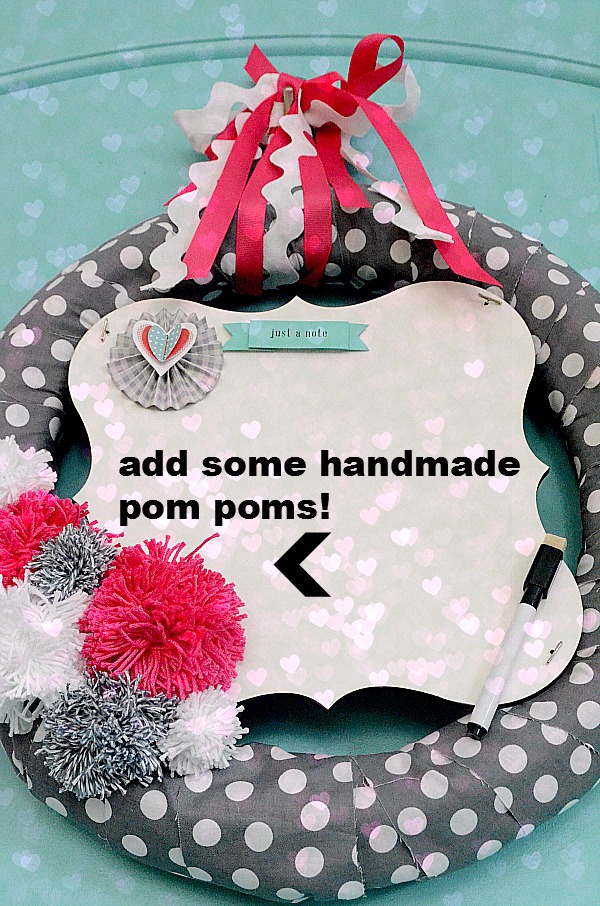 I love seeing the little notes that my kids leave for each other, and also for my husband and I. It's so sweet!! And our oldest son graduated last summer and moved away to college. So when Hannah left him a little message, we took a picture of it and emailed it to him. So sweet!!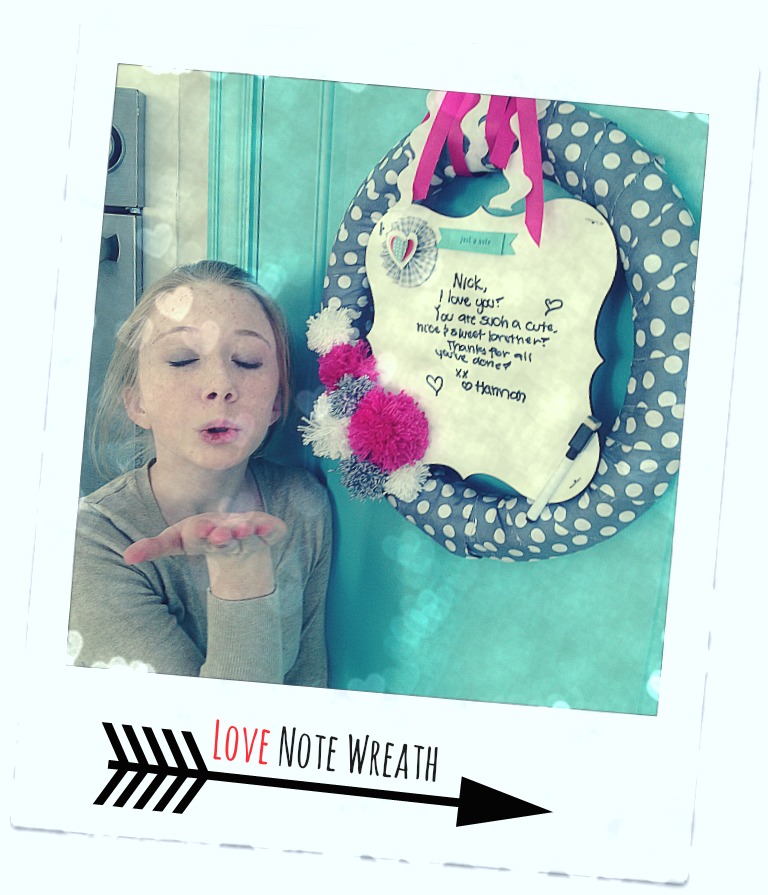 And that is our newest little craft. I just love it!! I know you probably can't find the same scrolly frame since I found it on clearace, but you can buy similar scrolly dry erase frames online, and also you could do the same type of thing by cutting out a piece of plywood and painting it with chalkboard paint, and then using chalkboard paint markers for messages.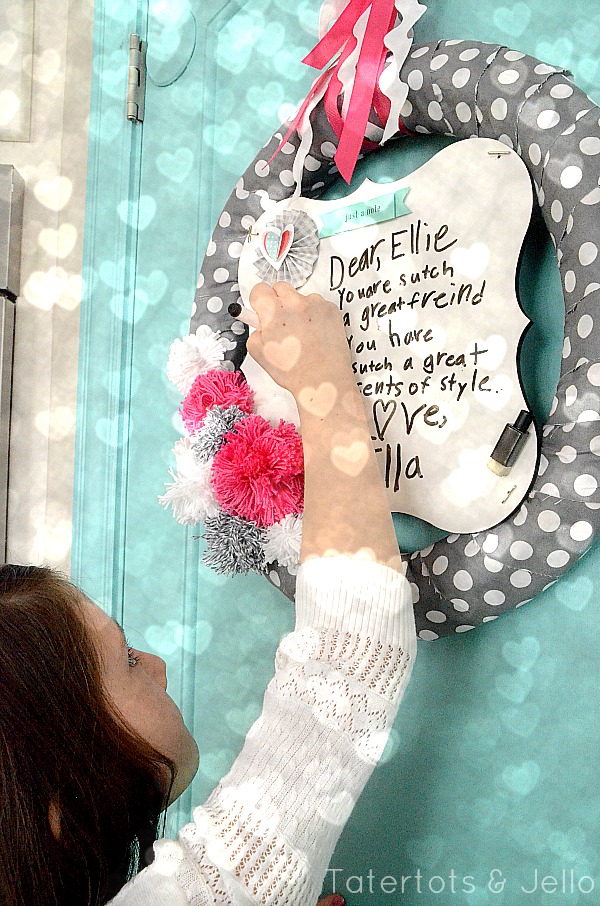 Have a HAPPY day!!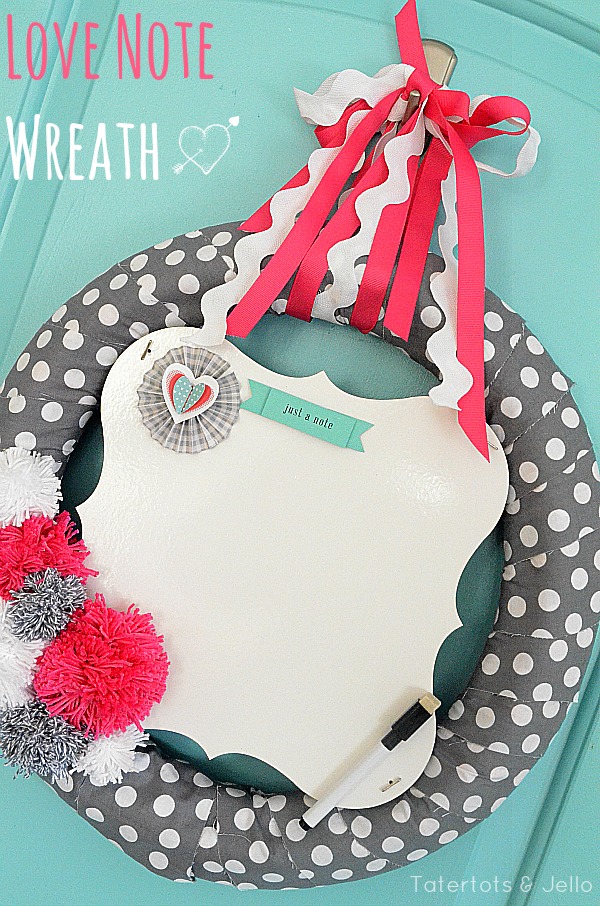 Do YOU have a Valentine's Day idea that you have made, leave a link to it in the comments — I would love to see YOUR idea!!
xoxox