Hello Tatertots and Jello junkies (I admit it– you can too)!
My name is Gillian Greding and I am OVER THE MOON to be visiting here from Seasons Gredings.
My blog's tagline is– Festive to Fault– so I knew I wanted to share with you a fun seasonal project that is perfect for September.
My kids just went back to school this week, so I thought nothing could be more festive than a ruler chalkboard with a fun apple accent.
A charming accessory for your kitchen to show what's for dinner, a teacher gift, or even a fab prop for playing school… this chalkboard is a terrific way to ring in the apple season!
Here's what I did–
Supplies:
frame
ribbon
2 yardsticks
sticks
1/2 yd cotton knit fabric
green felt
chalkboard paint
Directions:
Trace a 6 inch circle onto cardboard and then another smaller circle in the middle. Sizes are not all that important here– just close is good enough!
Cut out the circle and don't worry– unless you are a total stud– the cardboard will be choppy and not perfect. I like to say that kind of thing often to make me feel better about my sloppy work.
Now for the fabric– fold it in half or quarters (whatever your scissors will cut through) and start cutting about 1/2 inch strips of fabric. Don't measure! Just cut!
Take a strip of the fabric and lay it on the cardboard like shown below.
Now, while holding the strip of fabric down, wrap another strip TIGHTLY around the cardboard. The edges will start to fray– that's ok!
Wrap until you get to the end of a strip of fabric and then pick up another strip and keep wrapping until you get to the end of the circle. When you get to the end, go back in the other direction and repeat until you have about 3 layers of strips down.
When you are done, it will look something like this:
Tie the first strip ends loosely together.
Cut the outside rim of fabric– cutting all the way around.
Carefully slide the fabric from the cardboard. You'll have to twist and turn up the cardboard a little to do so– don't be too gentle!
Once the cardboard is gone, tightly pull the first strip ends together making a fabric pompom.
Trim the pompom until it looks pretty even. It will never be perfect, so don't fret over this!
Ta-da! A fun fabric ball– soon to be apple!
Using a glue gun, adhere a stick to the deep center of the ball.
Cut a leaf out of felt.
Glue the leaf to the top of the apple, by the stem, and you've got a darling apple. Trim the long ends.
Okay, so now for the easy part!
Measure the frame and rulers and see what length you'll need to cut.
Cut the rulers to the correct lengths.
Glue the rulers to the frame.
Cuteness!
Now paint the backside of the frame. That's right– I don't use another piece of wood or anything else. I paint straight on the frame backing. How easy is that?!?!?!
Now add a fun bow with a dot of hot glue.
And glue the apple in the bottom corner and it's done!
My little girl, Scarlet, saw this chalkboard and begged to use it to play school with her little brother and sister.
What fun they had and what fun I had taking pictures of their playtime!
Thank you Tatertots and Jello for such a fun visit and thank you for letting me be festive to a fault!
Thanks Gillian!! I love that ruler chalkboard.
Be sure to check out Seasons Gredings for great ideas like: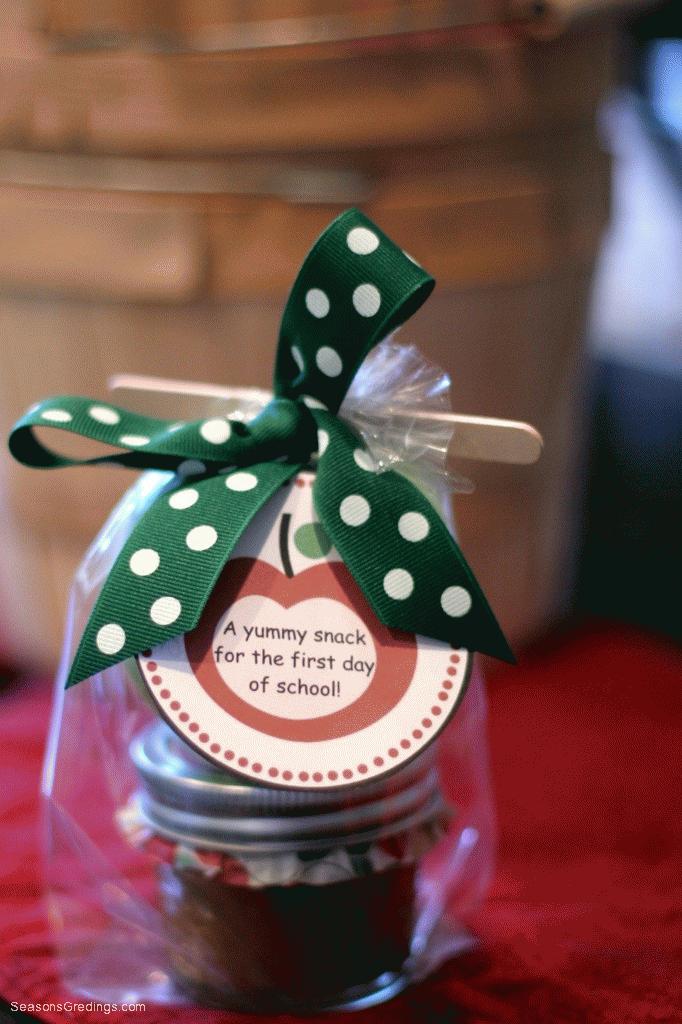 First Day of School Printable and Idea
Paper Chain Countdown and Pattern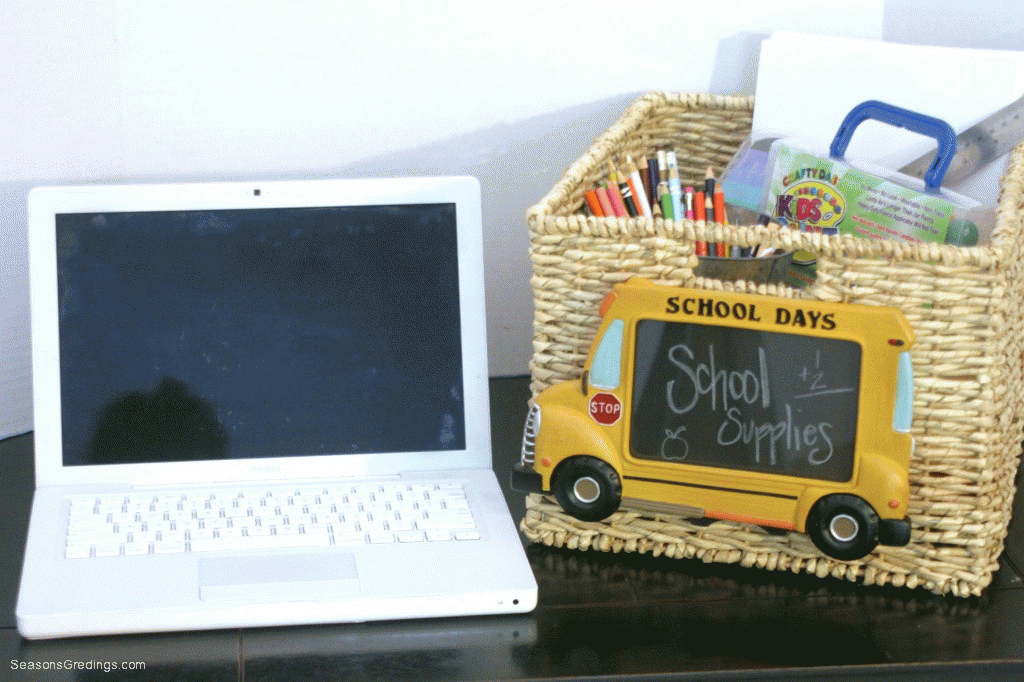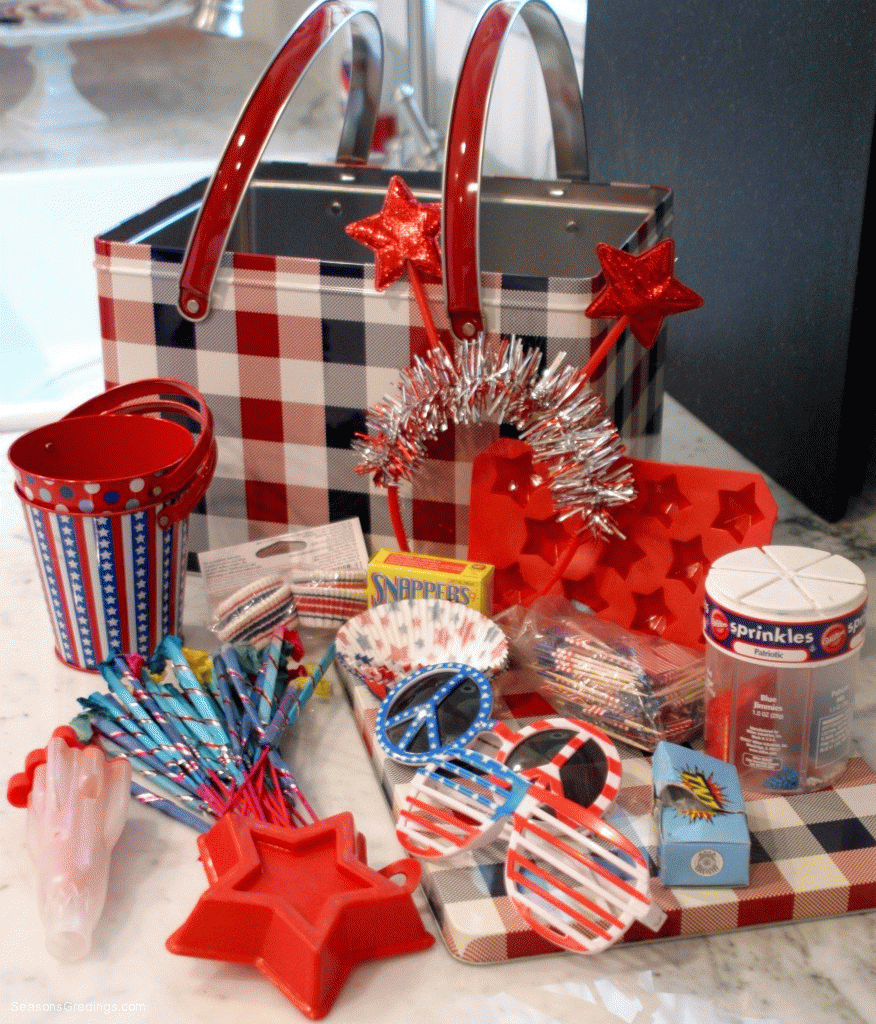 Head over to Seasons Gredings — and give Gillian a big TT&J hello!!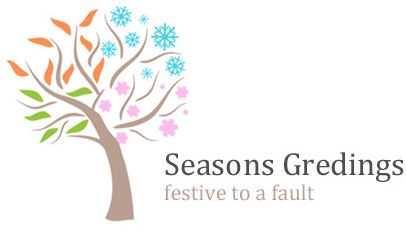 xxo

PS — It's Friday!!
Time for the Weekend Wrap Up Party.
It's my favorite day of the week.
WHY?
Because I get to feature YOU!
I hope you can stop by.
The party starts at 6 pm MST.