Last month I was able to spend the weekend in Park City at the EVO Conference. It's one of my favorite conferences of the year. EVO is hosted by two amazing ladies — Jyl of Mom It Forward and Rachael of Today's Mama. It was my second time attending the conference. Not only is the venue at The Canyons Resort amazing, but the conference is full of incredible information. Another thing I love about Evo is that it's a family conference, so you see all kinds of kids and families enjoying the weekend together!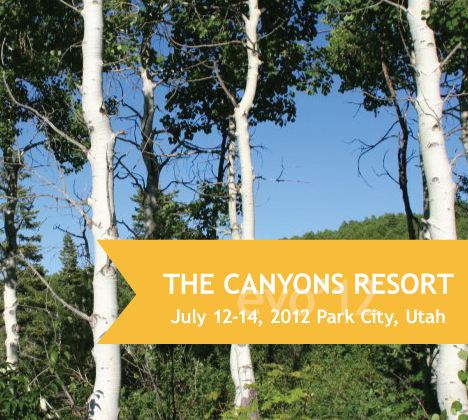 A few days before EVO started, I was invited by Tide to participate in a "Wear All White Challenge". This was such a fun challenge. For some reason I have been afraid of wearing white, but what I found at the end of the weekend is that wearing it really empowering. One day during the conference, I wore all white, and then the other days I wore one white item of clothing.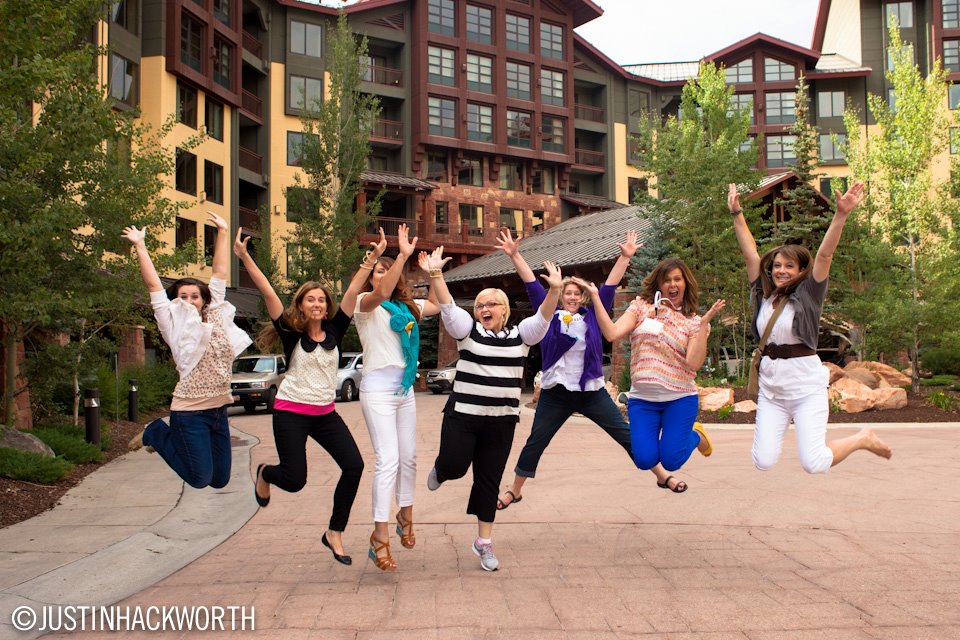 Thanks Justin Hackworth of the fun picture. And yes, I have my arm over my face — LOL!
From Left to Right: Kristyn of Lil Luna – Kristen Duke (Photography) – me – Shelley of House of Smiths – Kim of Today's Creative Blog – April of Funky Vintage Lovely and Kami of No Biggie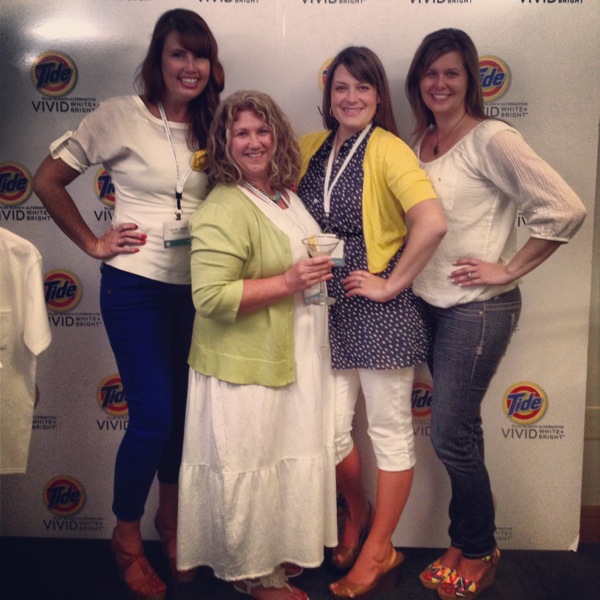 It was so fun to visit all of the sponsor booths at the conference. Tide had a awesome suite where they had makeup and hair stations, plus they filmed women talking about what they think about wearing white. I loved hearing everyone's answers! Check it out — you might see some familiar faces!!
And — oh my gosh — this might be my favorite commercial ever. Betty White talking about Tide Vivid and Jeggings. LOL!

I even got out of my comfort zone and joined in the Flash Mob!! it was an amazing experience.
And we met Ronald and Minnie!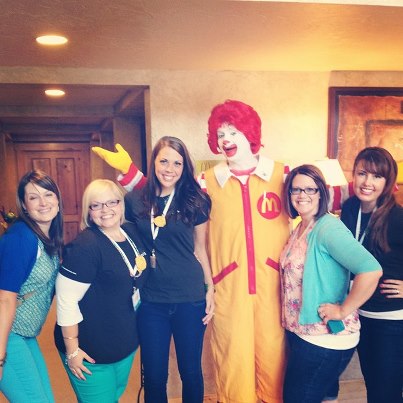 Kami, Shelley, Mandi, Brooke, Me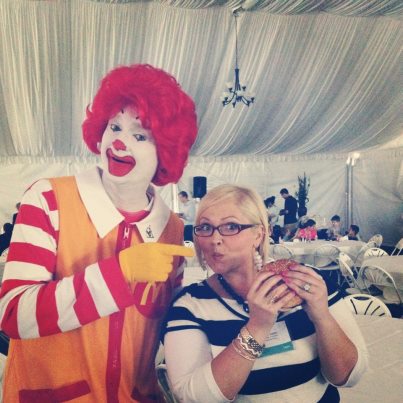 And Shelley was channeling her inner hamburgler — haha!!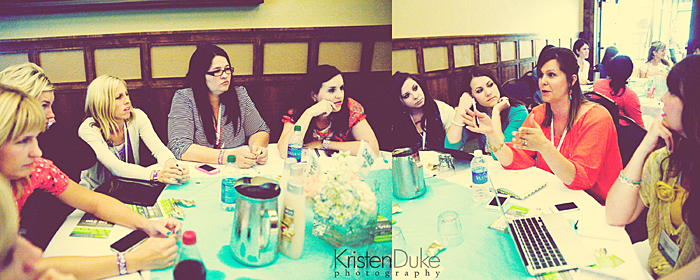 There were amazing classes. Like this one about pitching magazine articles: Left to right: Landee @ Landee See, Landee Do/ Jodie @ eighteen25/Orange Blossom Frame girls/ Jen @ eighteen25/ Kristyn @ Lil Luna/ Nikki @ Chef in Training/ Jamielyn @ I heart Naptime/ April @ Funky Vintage Lovely/ me (thanks Kristen Duke for the picture)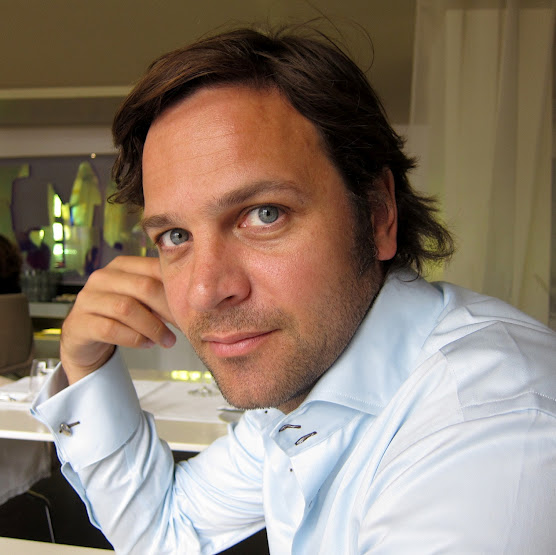 Dennis from The Next Corner taught a fabulous class on SEO – he's so smart.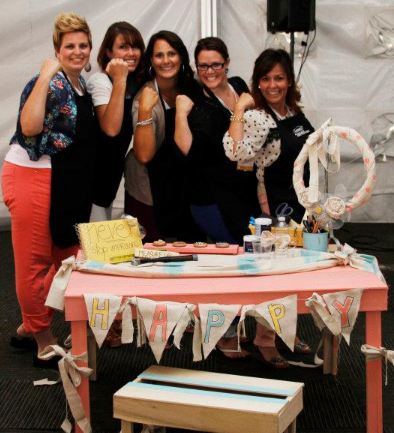 I also was able to take part in a fun Blogger's Challenge from Lowes. We built this DIY Art station in less than 2 hours. So fun!!
Tausha, me, Amy, Brooke, Desiree
And so much more!!
I have to say, going to blog conferences is one of my favorite things I love about blogging. It is so amazing to meet people you have developed friendships with online. And I have learned so much from the classes too.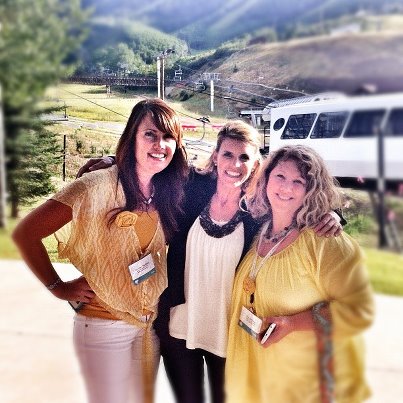 Tide also sent me their new Tide Vivid detergent to help me keep my whites clean.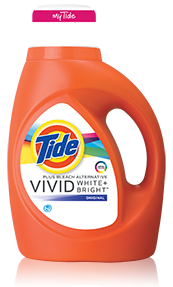 Thanks Tide for giving me the challenge to wear white. I love wearing it now.
And now I am not afraid of getting it dirty.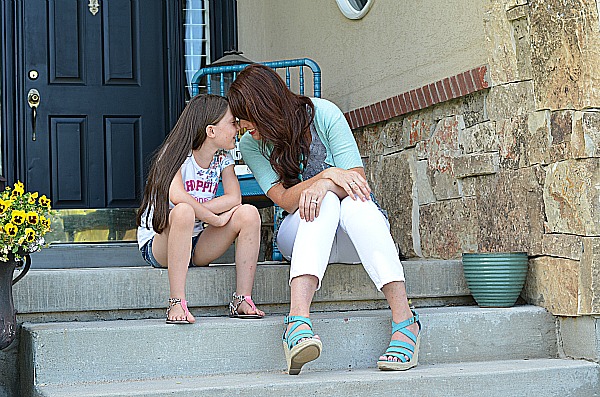 Have a Wonderful Day!!
xoxo

PS — It's Friday!!
Almost time for the Weekend Wrap Up Party!
I love to feature YOUR ideas.
I hope you can join in!!
The party starts at 6 pm MST tonight.