Kiwi Crate – Kid crafting activity!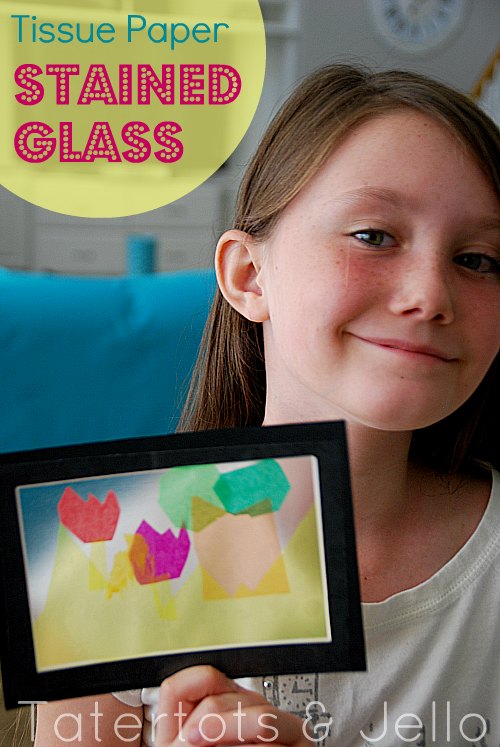 I love surprises! And what is cooler than a company that sends out a different crafty kit out each month for kids to use. And — shhhhh, don't tell your kids, but the activities actually teach them too!!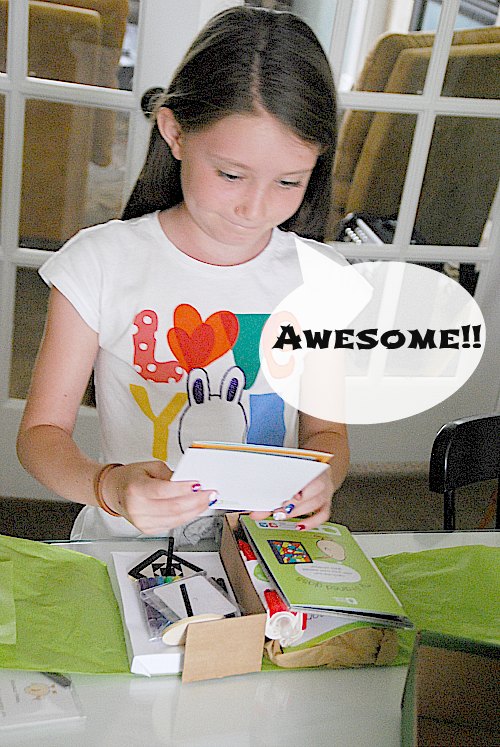 We had a great time testing out Kiwi Crate.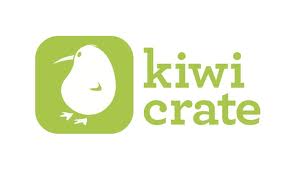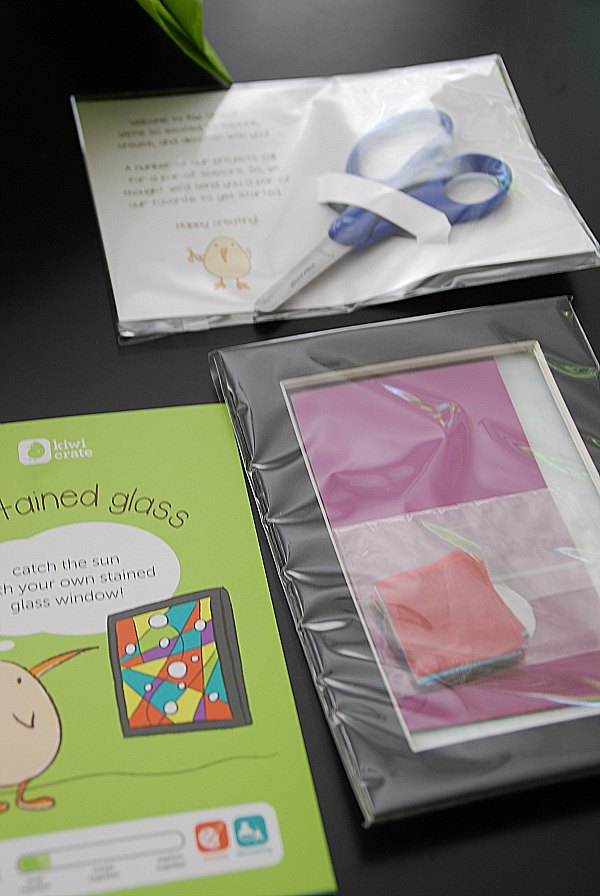 They sent us their Colorful Inspiration Kit. There were three fun crafts/activities inside. And the company says that the target audience is 3-7, but I have to tell you that my teenagers loved getting involved in these activities too. And I love that all of the materials and inspiration are included in each crate.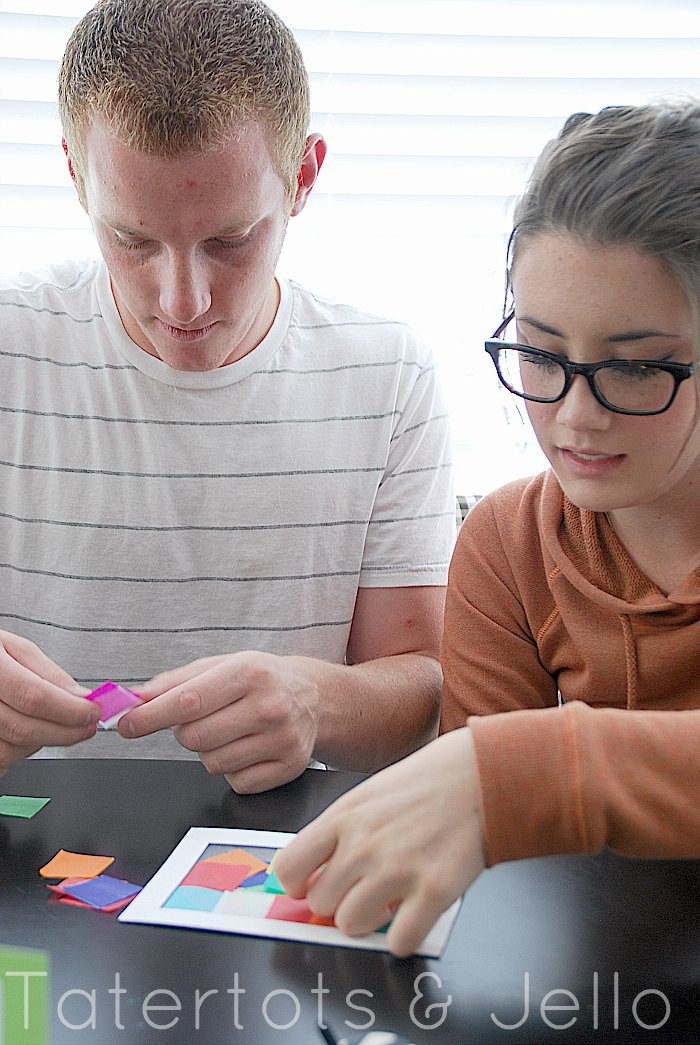 It was such a fun way to spend a hot summer afternoon!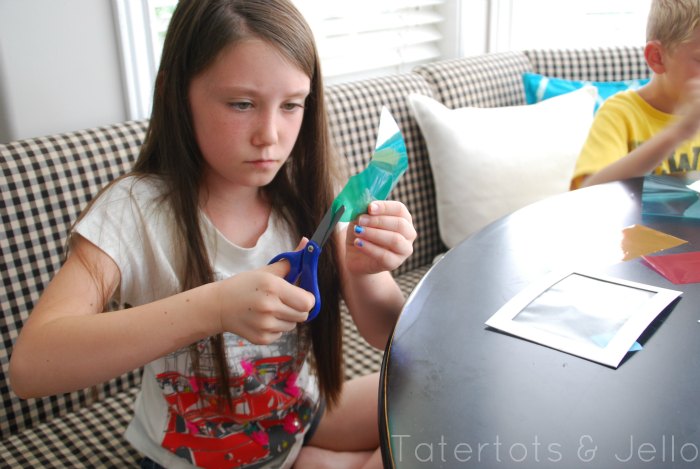 The first thing we made was Stained Glass pictures made out of little squares of tissue paper and colored film. It was so cool to see what each child did to make their creation. Ella made her own stained glass flower garden!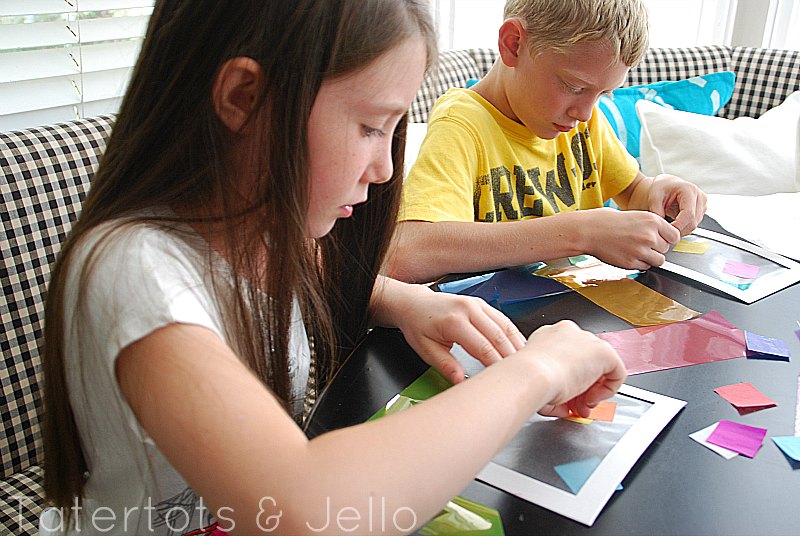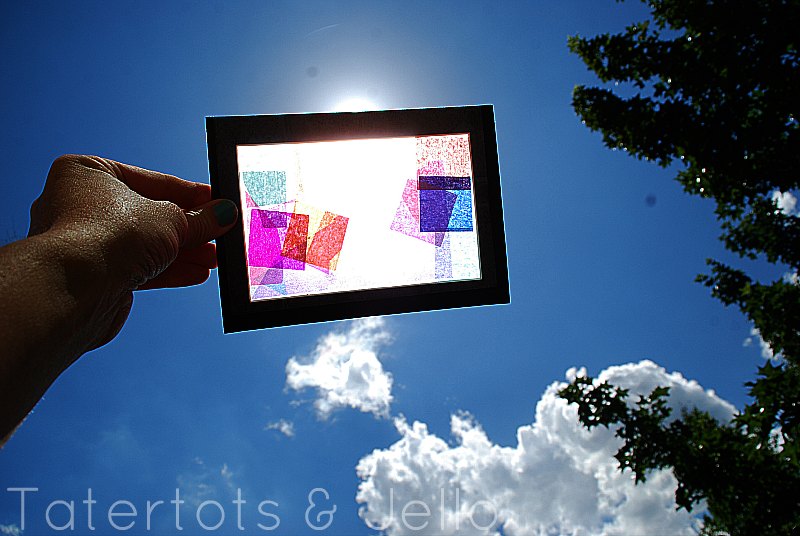 Hayley and her friend made a stained glass picture AND a tissue paper dyed bag. Such a cool project!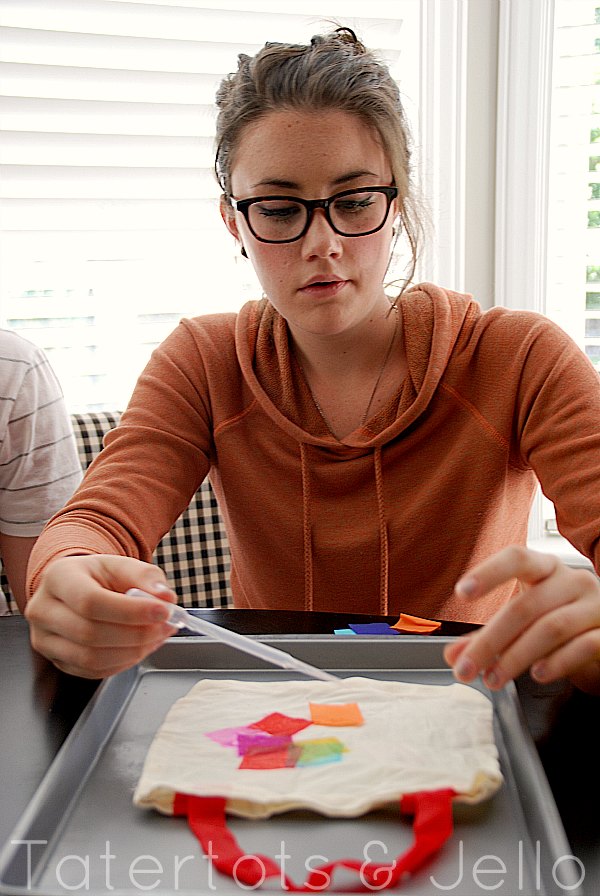 And along the way the little kids learned about color combinations and had a great time spinning the tops and making new top designs.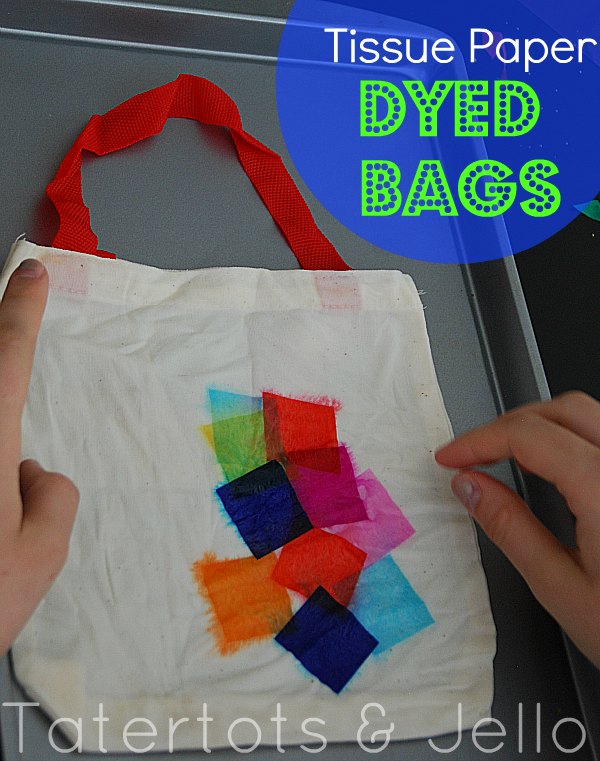 All in all, it was a delightful afternoon. I was really impressed with Kiwi Crate. I think it's a great idea and it stimulates kids' creativity PLUS teaches them new skills and ideas.the monthly subscription is $19.95 with free shipping and includes 2-3 crafts, around a fun theme each month like Dinosaurs, Space, Colors, etc.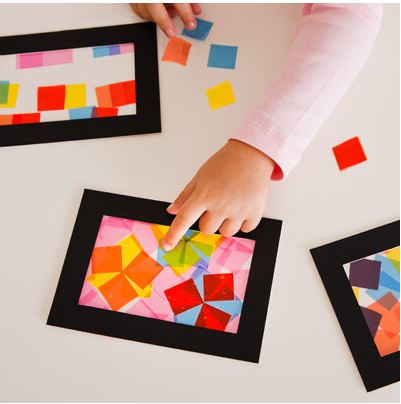 Absolutely lovely.
And kids love getting mail — Kiwi Crate would make an awesome gift! You can choose from 3, 6 or 12 month subscriptions. Or there are also special birthday-themed crates in Super Hero and Princess themes and smaller party-favor sized crates — so fun!! And shipping is free.
And I am SO excited to let you know that Kiwi Crate is giving TT&J readers a SUPER deal. 25% off your first month.
Just type in TTJ25 at checkout to get the savings. Thanks Kiwi Crate!!
You can find out more about Kiwi Crate on their Kiwi Crate site — as well as the Kiwi Crate Facebook Page and Kiwi Crate on Twitter.
Have a Creative Day!
xoxo

Kiwi Crate provided the Colorful Inspiration Crate for me to review and compensated me for writing this post. However, I only post reviews on products that I love and feel confident recommending to my readers. All opinions are 100% mine. More information on TT&J disclosures is available here.