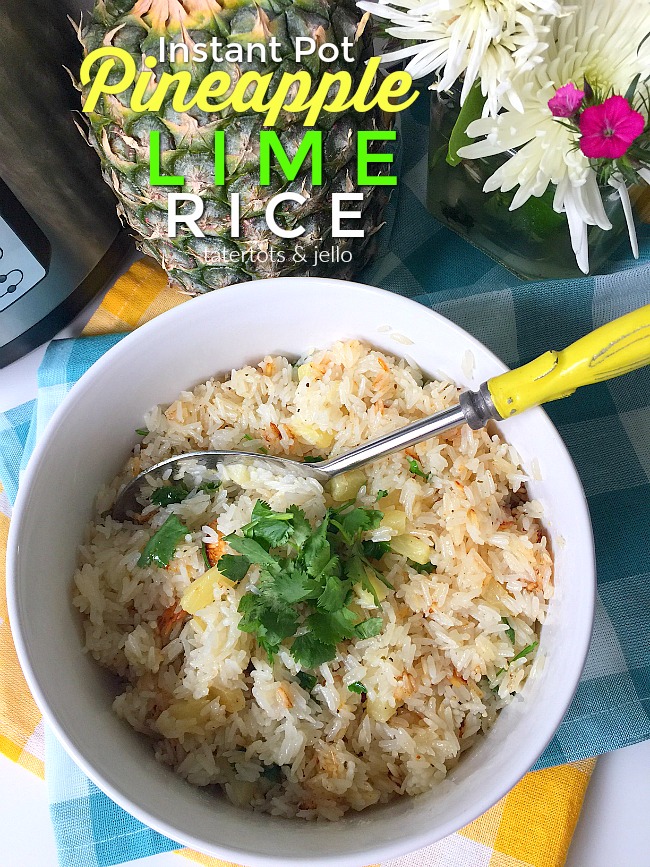 Instant Pot Pineapple Lime Rice 8 Minutes
You know I love my Instant Pot Pressure Cooker. I use it at least 3-4 times a week. Probably my favorite thing to make in it, and what I make most, is rice. I love experimenting with different rice recipes. So when I decided to have Pineapple Week on the blog, I thought Pineapple Rice would be SO fun! Pineapple Lime Rice is something that is perfect to accompany any type of BBQ this summer! If you are having a Luau Party – be sure to whip up a batch of Pineapple Lime Rice! And if you make it in your pressure cooker (Instant Pot) – you can make this rice in 8 minutes!!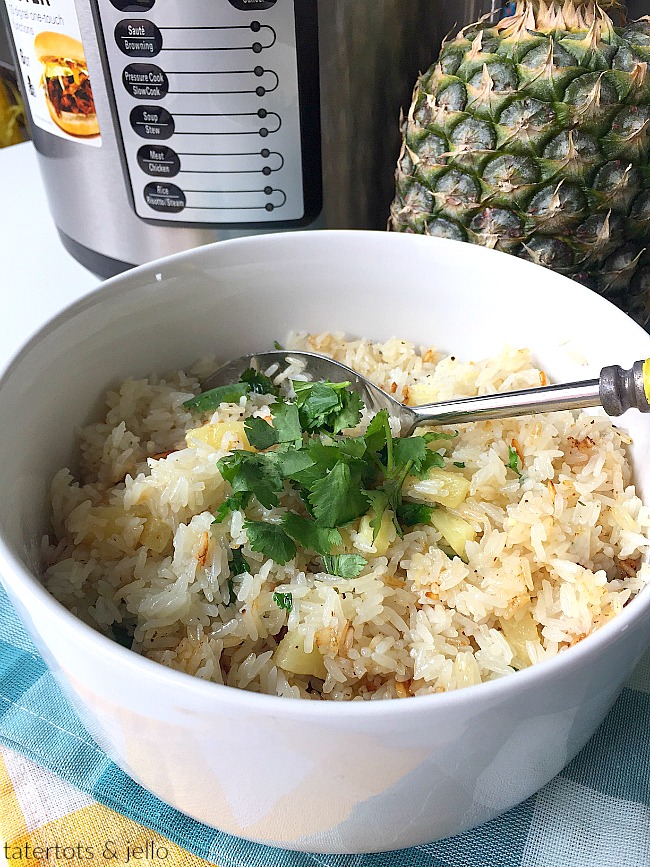 The juicy pineapple is perfectly complemented with the citrusy tart lime. Just add the ingredients to your pressure cooker, start it up and in 8 minutes you have perfectly fluffy Pineapple Lime Rice. YUM!

Instant Pot Pineapple Lime Rice 8 Minutes
Here's how to make Instant Pot Pineapple Lime Rice:
Instant Pot Pineapple Lime Rice in 8 Minutes!
Recipe Type: Side Dish
Cuisine: Rice
Author:
Prep time:
Cook time:
Total time:
Serves: 8
Pineapple Lime Rice is the perfect side dish this summer. The juicy tidbits of pineapple are complemented perfectly with the tart, citrus flavor of limes. And you can whip this up in 8 minutes in your pressure cooker!
Ingredients
1.5 cups long-grain rice
1 8-ounce can either Crushed Pineapple or Pineapple Tidbits, undrained
1 cup water
4 Tablespoons butter
1/2 teaspoon lime zest
1/4 cup chopped cilantro
1/4 cup chopped green onions
3 Tablespoons lime juice
Instructions
Add the rice, canned pineapple, water, butter, lime zest and lime juice to the pressure cooker. Close the lid and set the pressure cooker to the RICE setting for 8 minutes.
Cook for 8 minutes and let the pressure release until you can take the lid off.
Fluff the rice and add cilantro and green onions.
Serve!
Try and see what you think. I bet YOUR family will love it!
Here are a few other recipes we love to make in our pressure cooker: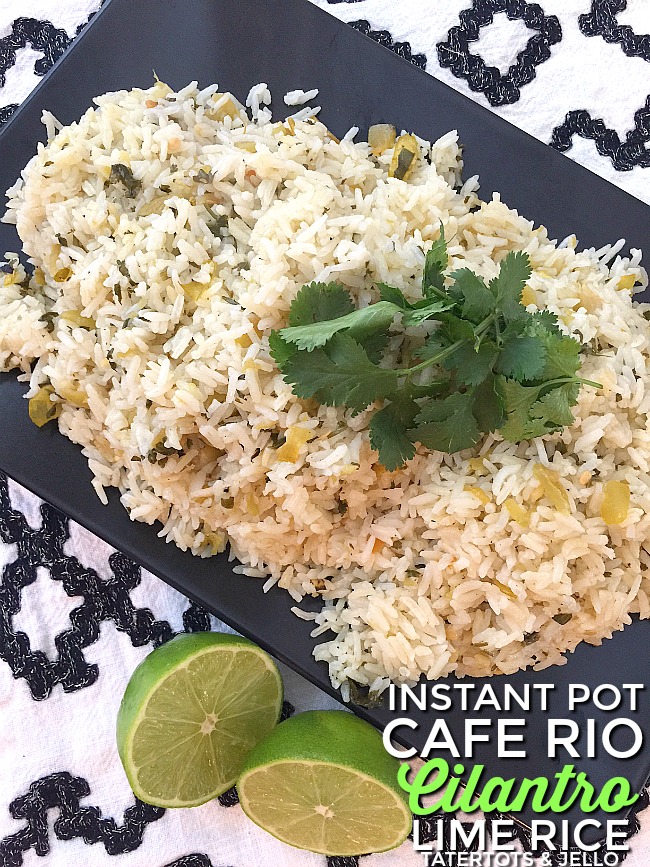 Instant Pot Cafe Rio Cilantro Lime Rice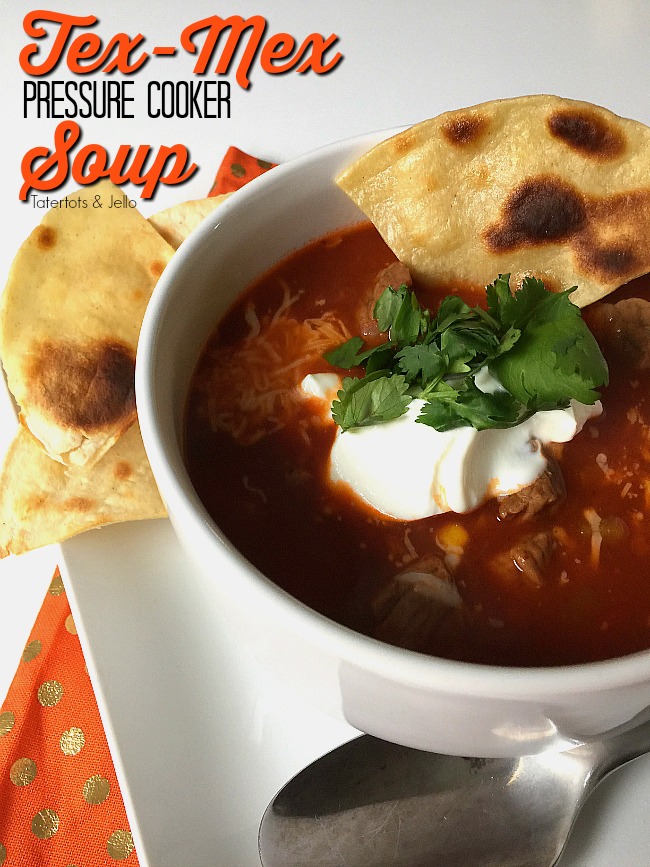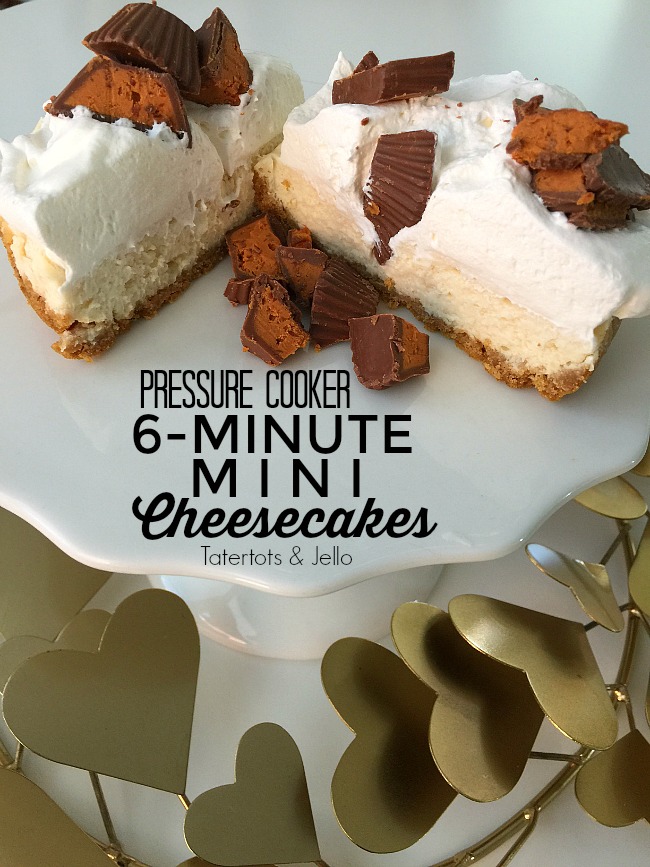 Pressure Cooker 6-Minute Mini Cheesecakes
Have a Delicious Day!
xoxo