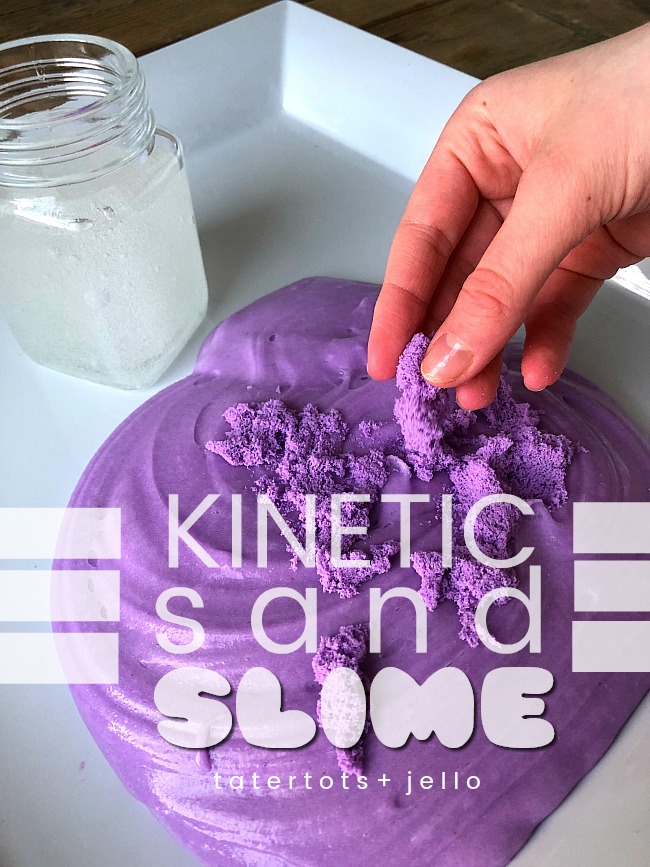 Make Kinetic Sand Slime!
It's almost Spring! We shared our Safe Puffy Slime recipe last Spring and we have made SO many batches of it! So this Spring we thought we would share some more FUN slime recipes! Slime has been a great way for my kids to help with their anxiety. And my 10-year-old step-daughter loves slime too! We have been experimenting with some new slime ideas. Here's another FAVORITE slime recipe – Kinetic Sand Slime. Have you heard of Kinetic Sand? It's REALLY fun to play with all on it's own.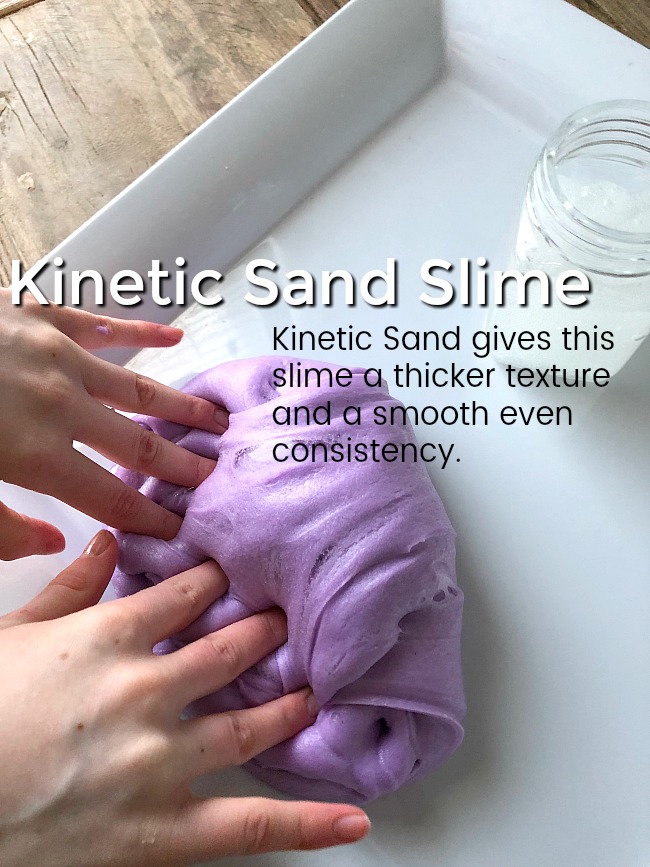 The cool thing about kinetic sand is it will never dry out and you can create so many fun things with it. My kids love making buildings and sculptures. It has a really awesome texture. We thought it would be fun to combine two cool things we love to play with – kinetic sand + slime for a slime that is not as slime-y as normal slime, but has a sandy texture and the sand actually makes the slime smoother without the slime-y feeling. I know that probably doesn't make sense, but make some and see what we mean!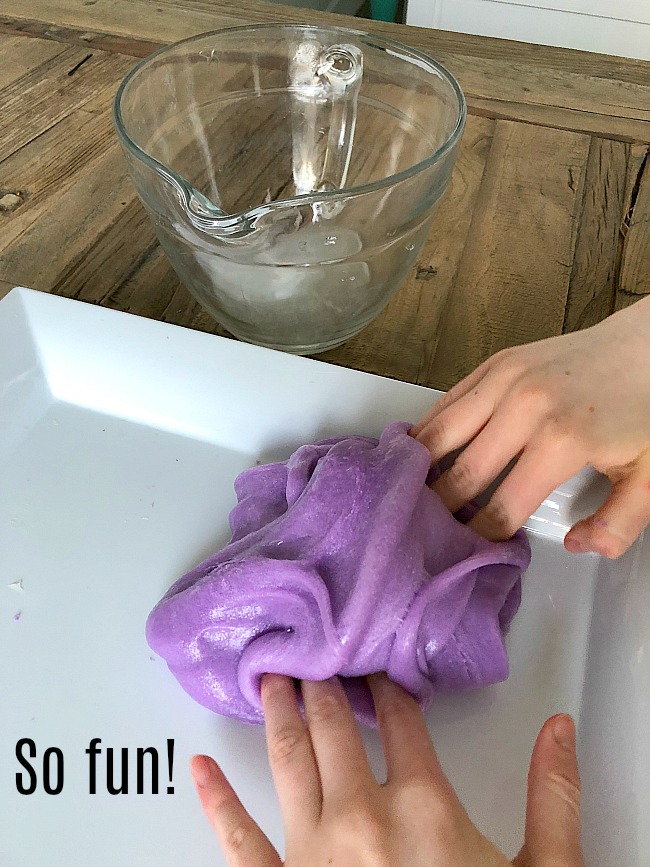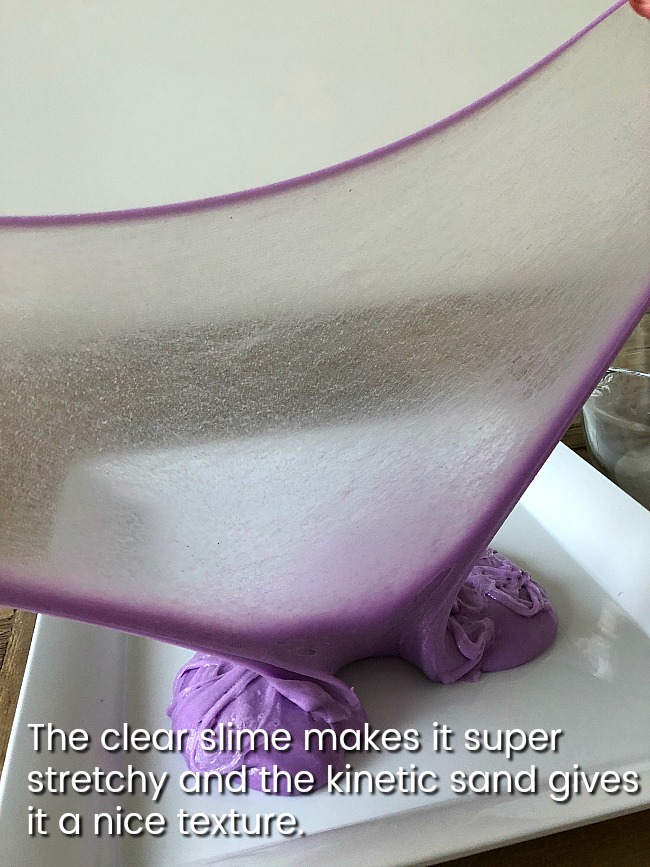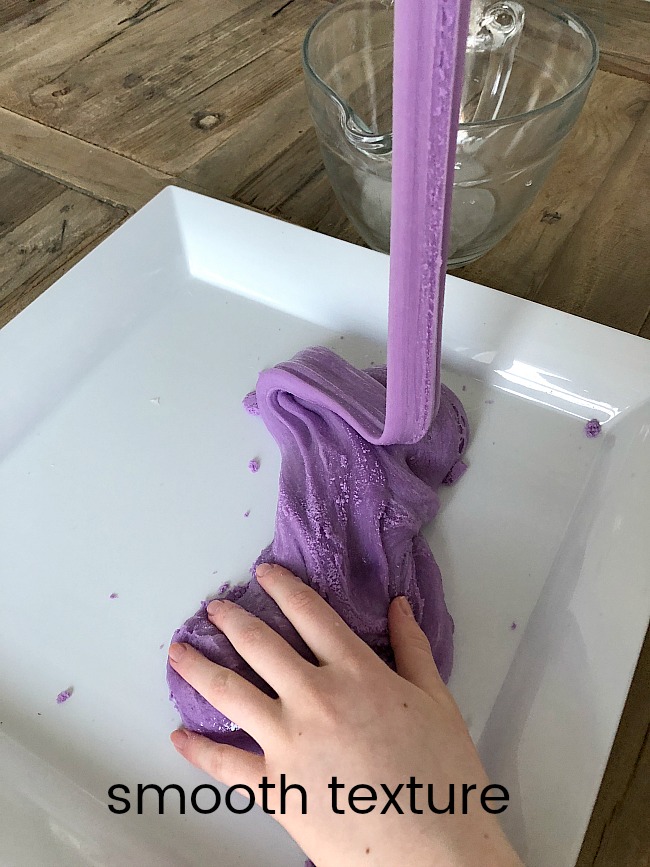 Now there are a couple different ways to make this slime. You can make it with our Safe Puffy Slime recipe OR you can make it with clear slime. If you make it with clear slime the color or the sand shows through and my kids have assured me that using clear slime is the much cooler way to go. So for this tutorial I will be showing you how to make Kinetic Sand Slime with a Clear Glue base. Here's a little video of us playing with it: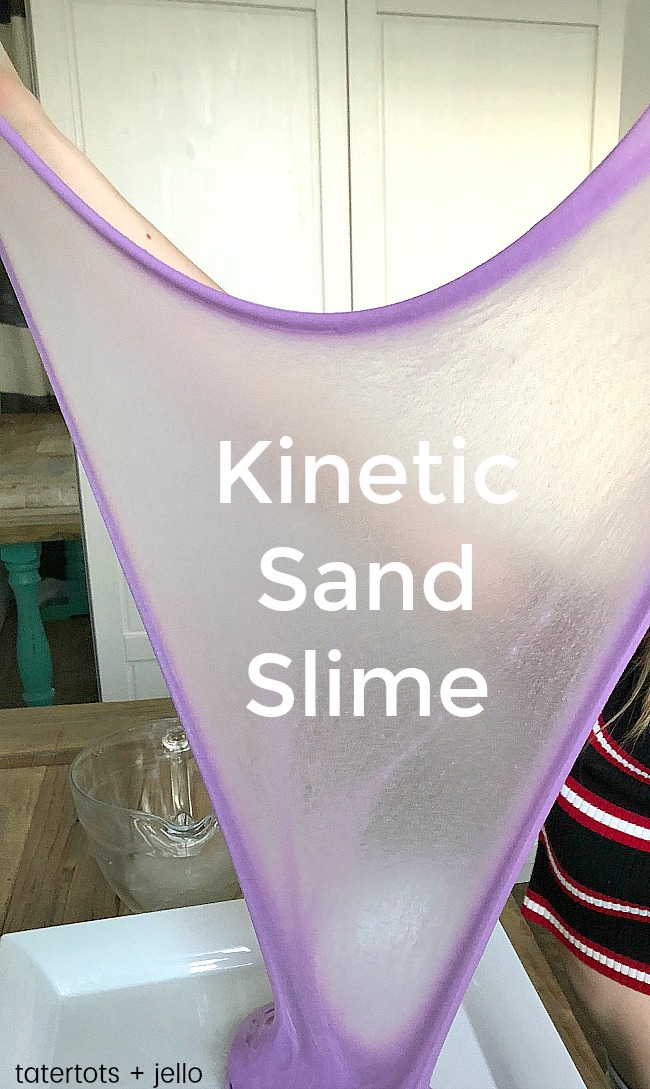 You can grab our Clear Glue tutorial here.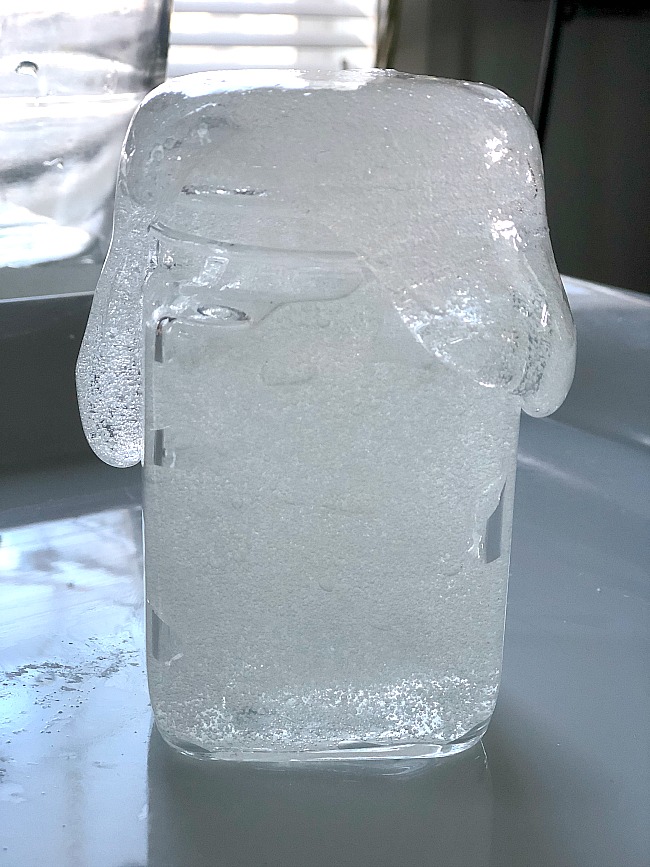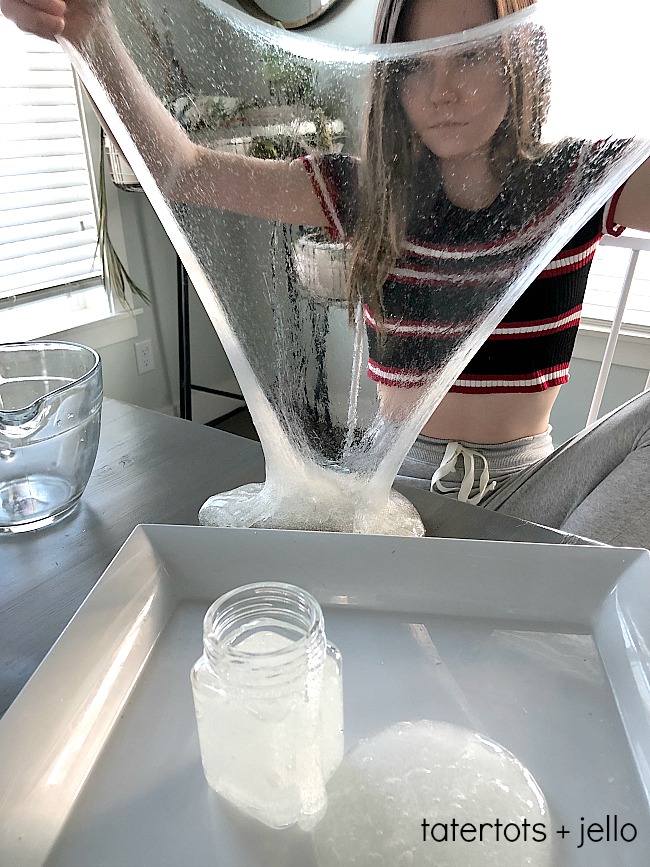 Try making some with your kids! Some people hate slime because it gets everywhere. I have found that as long as you have rules pertaining to slime there shouldn't be problems. I have my kids use the slime on a hard surface that can be cleaned like a tray or table. I also have them play with their slime outside when the weather is good. I also make sure the slime is kept in air-tight containers that won't spill. They love playing with it and it's an inexpensive, soothing craft for them to make which brings out their creativity. So I say – go for it!
Have a Creative Day!
xoxo