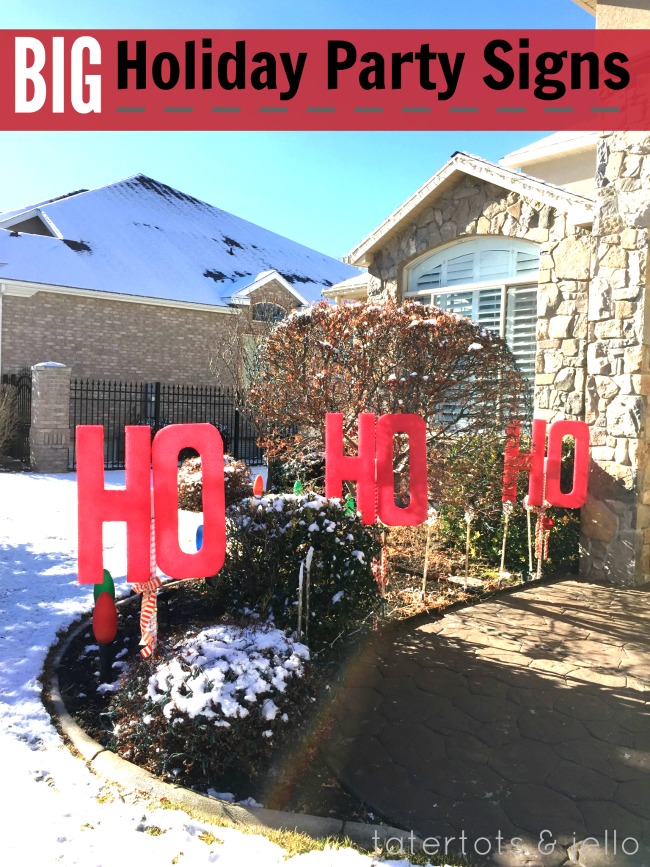 I love being part of the Floracraft Make It Fun Team. And when they sent me this month's materials, I knew I could make something huge out of the new, Michaels exclusive Floracraft sheets (about 12 x 28 inches!). And so I did! They're perfect to welcome guests to a holiday party!
(Don't forget to check out another of my favorite Floracraft projects I made last year:)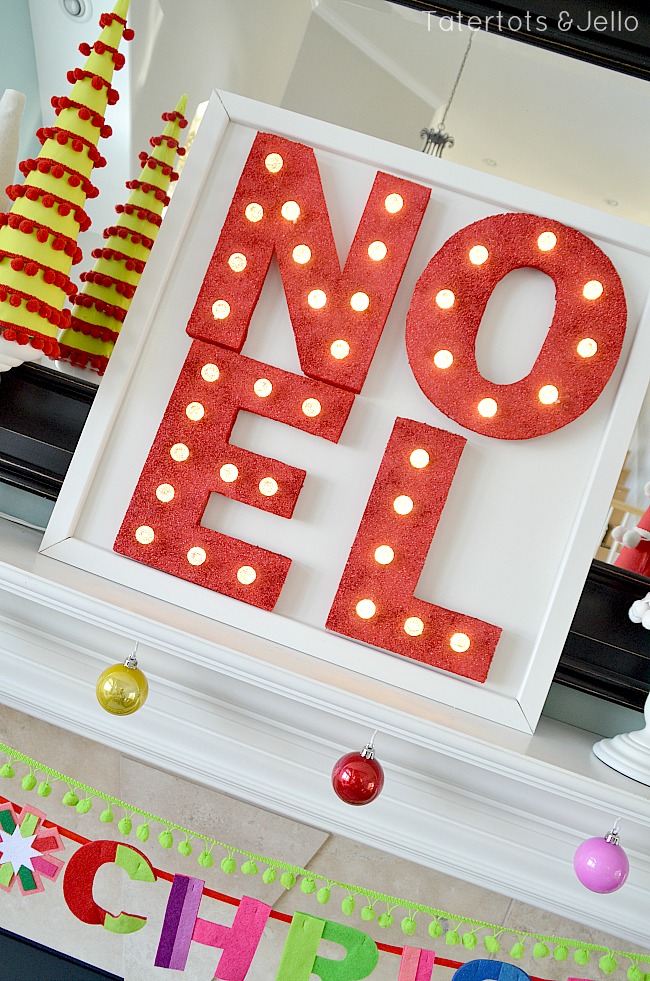 Here's how you can make the giant yard letters: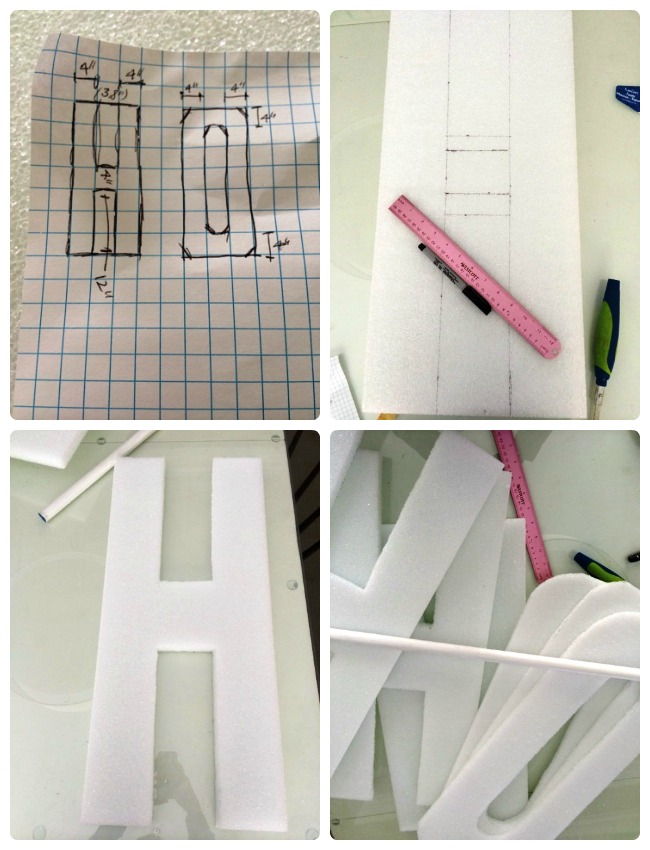 First, sketch your letters to get the proportions correct. Because I made mine giant, the math was easy: I made the letters 4 inches thick. If you make yours smaller, adjust accordingly. Luckily the "H" and "O" letter shapes are pretty easy to make.
Then measure and cut your H and O letters. I used an awesome Floracraft foam cutter (see upper left photo below) – it was much faster than the hot wire cutter, but less precise.
Use these first letters as templates for the other two of each. Now, here's what I did next: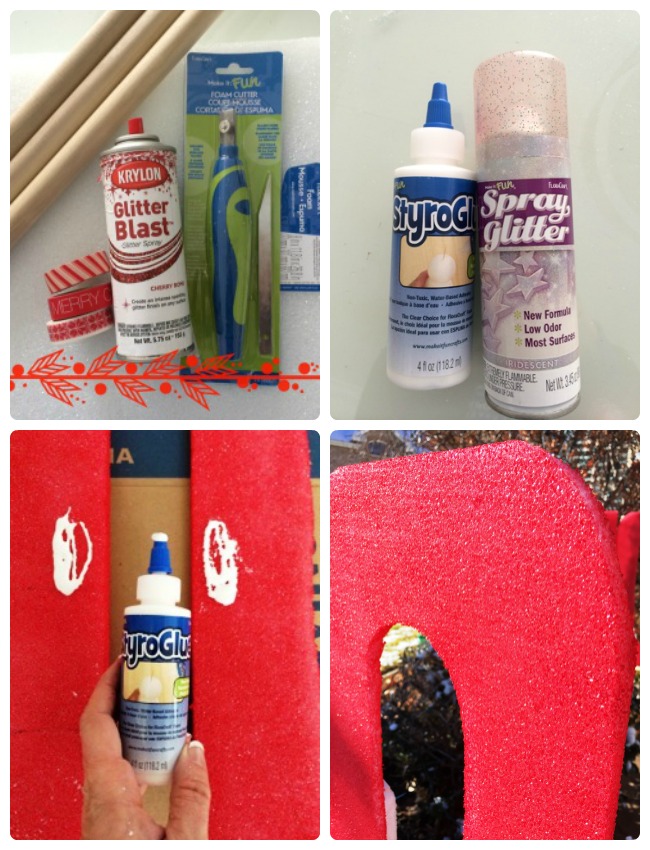 Then I prepped my project. I cut three roughly 8 x 8 inch white foam squares from the scraps as part of the backing.
I used Krylon plastic paint for the big H and O letters — I think it works better on Styrofoam. (I have some Styrofoam painting tips in this post.) While it dried, I worked on the dowels.
I also painted three 3/4″ dowels with white paint. If I had to do this over again, I would have also tapered one end of each to make them easier to put in the ground. Once the paint dried, I wrapped festive washi tape in a candy-cane-stripe pattern on each.
Then I took the spray glitter after the H and O letters had dried and added a sparkly coat on top. Once those were dry, I used StyroGlue and hot glue to put the letters and sticks together.
Once joined, I added some festive ribbon, ornaments and bells to the sticks. (Check it out in the photo below.)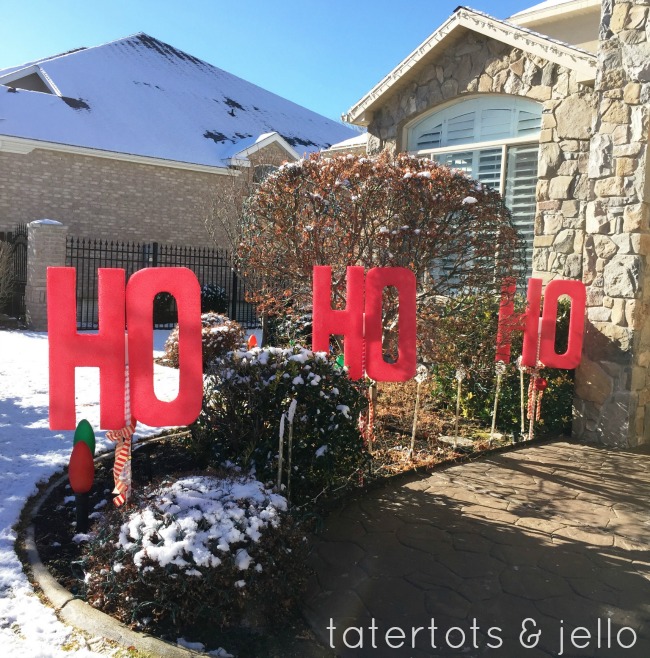 You can get all kinds of great foam craft ideas by visiting the Make It: Fun site and by following along with FloraCraft on their Pinterest boards and Facebook page, and be sure to check out the other projects the team made.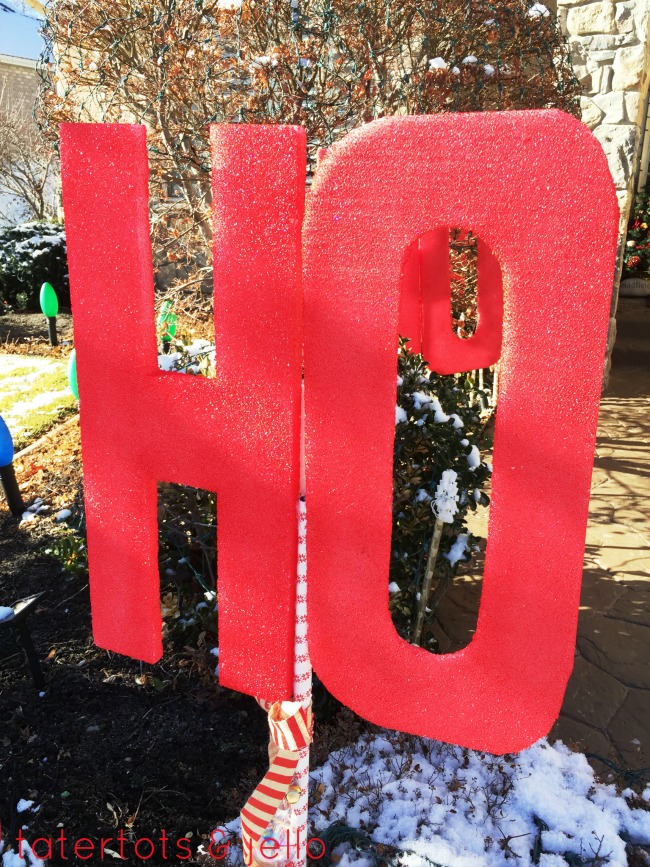 Have a festive day!
xoxo

This post sponsored by FloraCraft. See my disclosures.