Hello! I'm Kristin from Yellow Bliss Road and I'm so happy to be back here again at TT & J to share another free printable download with you.
It's hard to believe that July is less than six weeks away. In just over a month we will be smack dab in the middle of summer!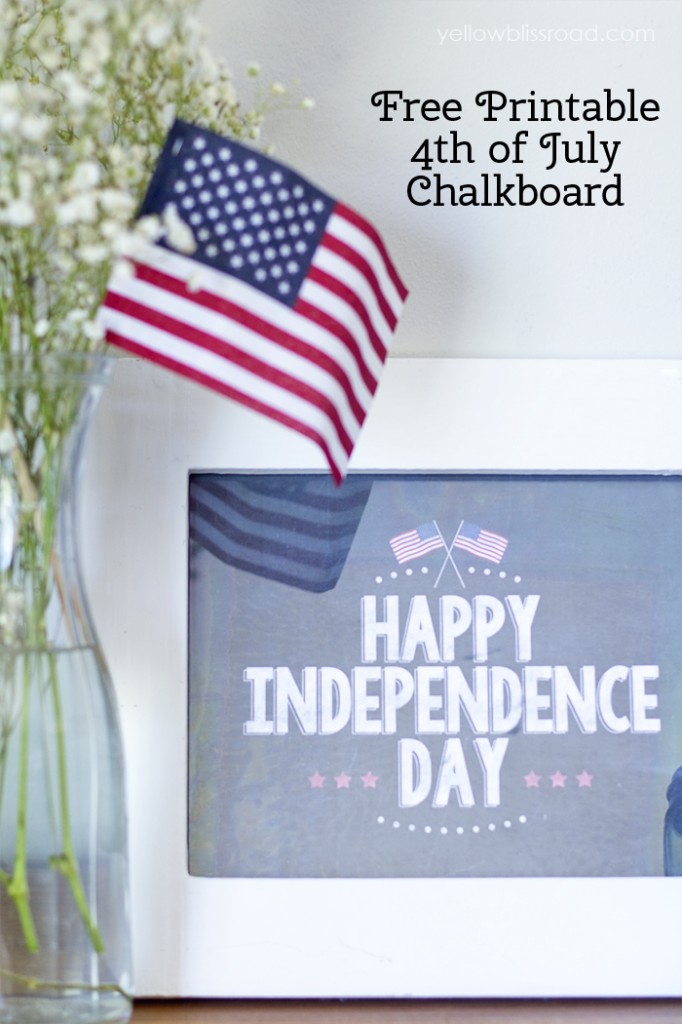 I usually start thinking about adding a little Americana or patriotic decor to my home to celebrate the Independence Day holiday right around the middle of May. I thought you might feel the same, so I've designed a Fourth of July Chalkboard for you.
This chalkboard is sized 8″x10″ and for best quality should be printed on cardstock. This chalkboard sign would look perfect framed on your mantel, or on a party table. You could also easily resize this print to fit in a smaller frame over even to create a greeting card or postcard. I'm sharing some super cute coordinating Fourth of July printable chalkboard tags to with the sign over at my blog today, so be sure to come by and visit.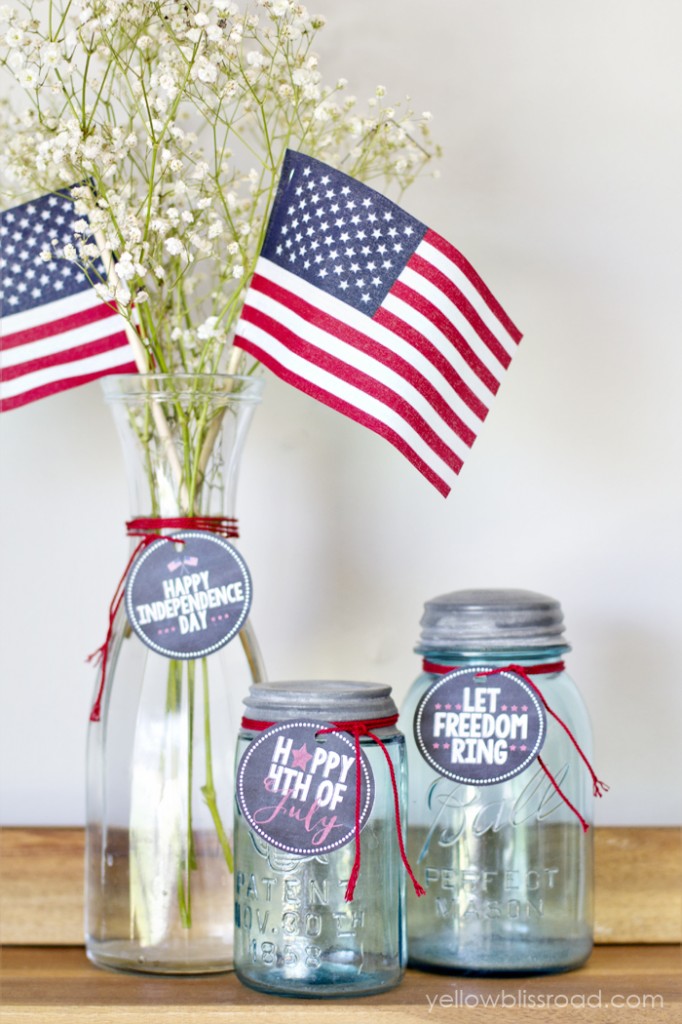 Please remember that, as with all of my free printables, this design is for personal use only, and is not to be sold or redistributed. Thanks!
Thanks so much for having me, Jen, I'll see you next month!
****************
Thanks Kristin! She creates the most adorable printables, don't you think? I love all of them! Here are a few recent projects of hers that I love too: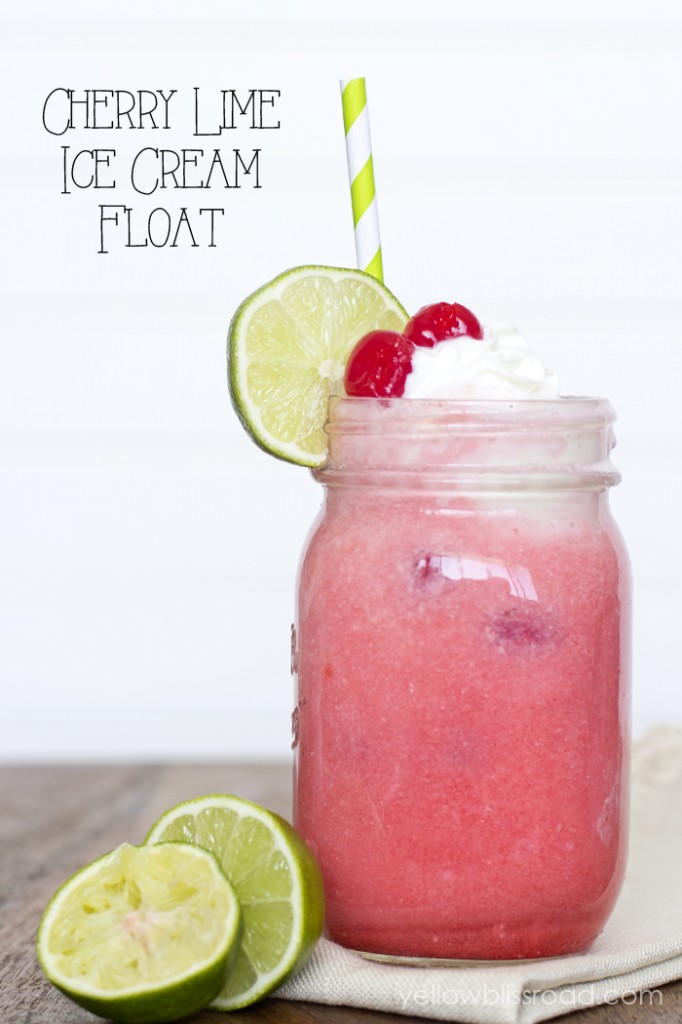 This Cherry Lime Ice Cream Float looks so amazing! I think I need one of these for a summer treat.
I LOVE her idea for an Ice Cream Sandwich Bar! It would make a really fun summer party idea, and she includes the free printables too!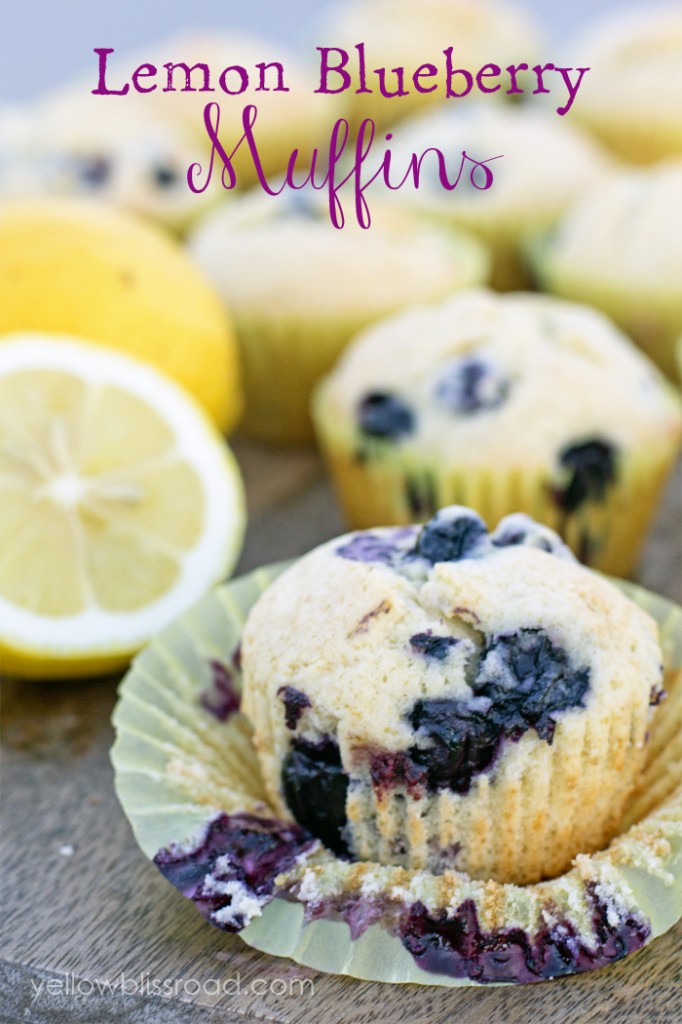 And, these Lemon Blueberry Muffins look so good too! What a fun combo for a muffin!



xoxo