Hello TT& J readers!! My name is Stephanie, from Somewhat Simple. I started my blog in 2009 as a way to document my love of being creative. I'm happy to share with you a quick and easy neighbor gift idea!!
One of my readers recently left me a comment mentioning a fun activity her family does each year.
I liked this idea so much, I decided it would become a new tradition for my family, and I can't wait!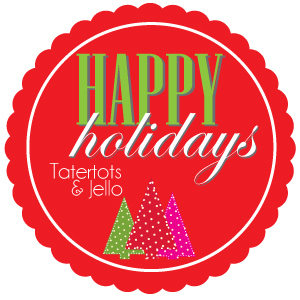 Each year take a walk (or drive) around your neighborhood and vote for the house with the best
Christmas decorations- choose a top 3 or 5 or 10 or just your absolute favorite.
Then, leave treats on their doorstep telling them how much you appreciate their decorations!
Simply fun and thoughtful- I love it! This year my family will be dropping off these:
Making them is as easy as 1-2-3:
Purchase a can at your grocery store with a pop-top. Open the BOTTOM of the can with a can opener & empty the contents. Wash the can really good and dry it completely.
Fill the can with treats then seal it up by adding some hot glue to the rim.
Embellish the heck out of it! Cover it with cute paper, add some ribbon, buttons etc. Include a short note of appreciation and a tag telling them to open it.
And that's it!
I hope you all have been just a bit more inspired to have a handmade holiday!
–Stephanie

*************
Thanks Stephanie! What a fun idea to get your kids involved in the spirit of giving, but make it an activity for the whole family too! Stephanie has such great ideas over at Somewhat Simple. I'm so glad that Stephanie was able to share this idea with us! She just had a baby, so I'm sure she is extra busy this holiday season! Congrats Stephanie!! Here are a few of my favorite projects of hers: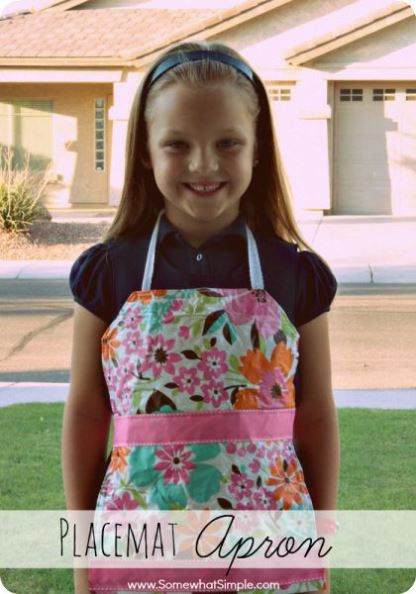 These Placemat Aprons are just darling! They would make a great gift for a little person in your life!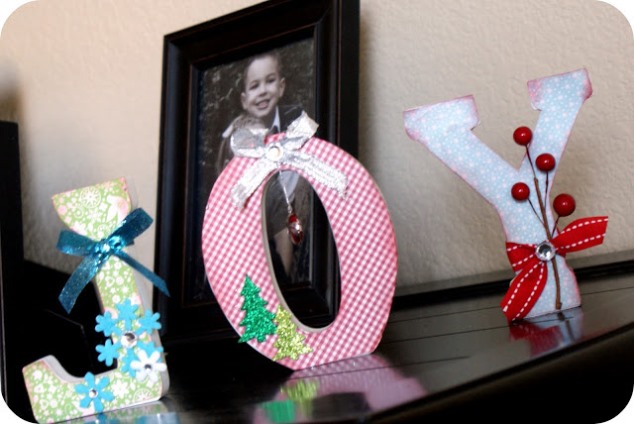 I love her idea of having a craft for the ladies at Thanksgiving while football is on!
She made this simple
Holiday Joy
project at their Thanksgiving get together. How fun!
This
Arizona State Craft
is such a simple and cute idea to show your state pride, no matter what state you are from! It would make a cute gift too!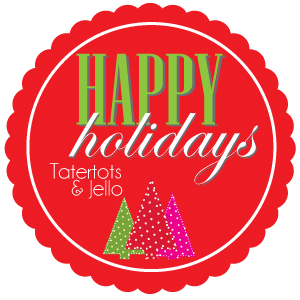 Follow the HAPPY Holidays Event at Tatertots & Jello
all through the holidays with awesome tutorials, recipes, decorating ideas and more from some amazing blogs!
xoxo