The holidays are definitely a favorite time of year for me and my family over at The Melrose Family. I love creating memories with my little girls and one of our favorite things to do is to create homemade gifts for neighbors and friends who aren't expecting a gift from us. We think of it as our little acts of kindness and it brightens everyone's day. We recently enjoyed The Grinch and my girls understood for the first time that the entire preface of the movie is about having love in your heart for others. We decided to emphasize that with these Grinch Truffles.
Grinch Truffles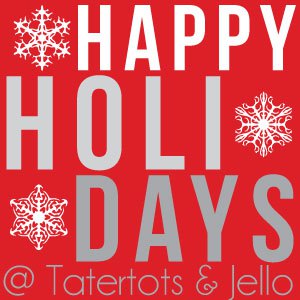 These Grinch Truffles are super easy to make, which you might have guessed when you saw that they were truffles. I make these similar to my peppermint red velvet cake pops so it's red velvet cake inside with white chocolate on the outside. Instead of crumbled peppermint, I added the Wilton heart candies to represent the Grinch's heart. You can package these one of two ways. You can use the santa hat, which the tutorial on how to create it is HERE or you can package them with a bow.
I love the santa hat, but I'm also partial to just adding a pretty red bow to the top of a mason jar. I pretty much just love creating Mason Jar Gifts so either way it's super cute because you can see the truffles through the mason jar with the hearts peaking through.
Grinch Truffles
Recipe Type: Jenny @ The Melrose Family
Prep time:
Cook time:
Total time:
Serves: 12 – 18
Ingredients
Red Velvet Cake Mix
2 tablespoons vanilla frosting
1 bag of Wilton Green Candy Melts
Dozen Wilton Red Heart Candies
Instructions
Bake the red velvet cake mix according to the directions in a 9 x 11 baking dish.
Let cool and crumble with hands.
Add in the 2 tablespoons of frosting and mix well.
Roll the mixture into balls and chill for at least six hours.
Once chilled melt the candy melts in the microwave and then roll the cake balls in the melted candy melts.
Top each cake ball with the Wilton Red heart candies and allow the chocolate to harden before packaging.
*****
Thanks so much Jenny! What a cute idea! Jenny has amazing ideas on her blog. Here are a few more I know you'll love:
She's got this fun Grinch Munch that would make a great movie night treat!
And these Reindeer Apple Sauce cups are so cute for a class party!
And don't forget to make some Grinch Sugar Scrub too!
Visit NY Melrose Family and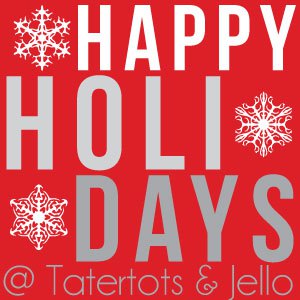 Follow the HAPPY Holidays Event at Tatertots & Jello
all through the holidays with awesome tutorials, recipes, decorating ideas and more from some amazing blogs!
xoxo