I shared last week that my daughter's Sweet 16th birthday is coming up soon. I've been trying to think of a fun idea for a party.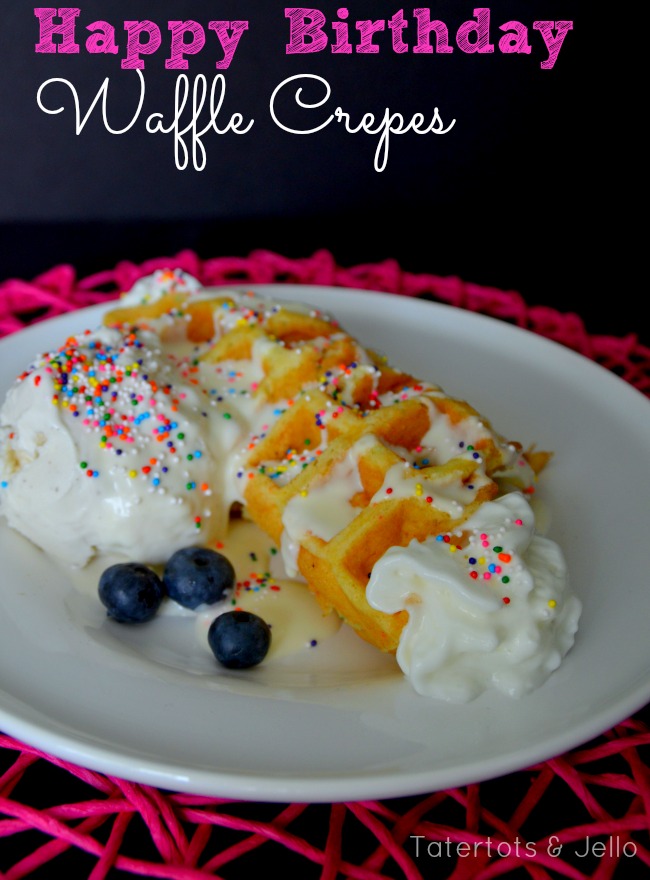 And I was thinking a Happy Birthday Waffle Bar would be fun, using cake mix for the batter. I think stacking the waffles up like a birthday cake is fun, but I also thought it might be festive to make some waffle crepes. And then her friends can add whatever kind of ice cream of filling they want for the inside and also sprinkle toppings over the top of the crepes.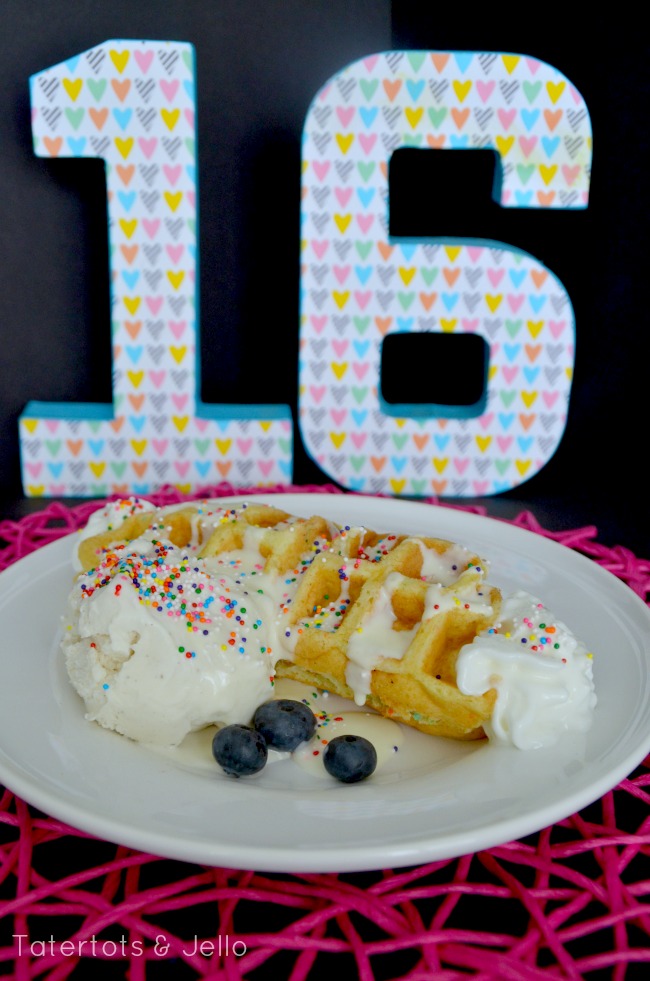 The trick to making Waffle Crepes is you need a thinner consistency of batter so the waffles are thinner and can be rolled. I used the same recipe that I used for the Cake Mix Waffles on the Betty Crocker site. I poured it evenly into the waffle iron and didn't fill it all the way to make them a little thinner.
For the filling I used ice cream and garnished it with whipped cream and toppings. But I also think having fruit fillings on hand would be fun too!
And last week I shared some free waffle card printables: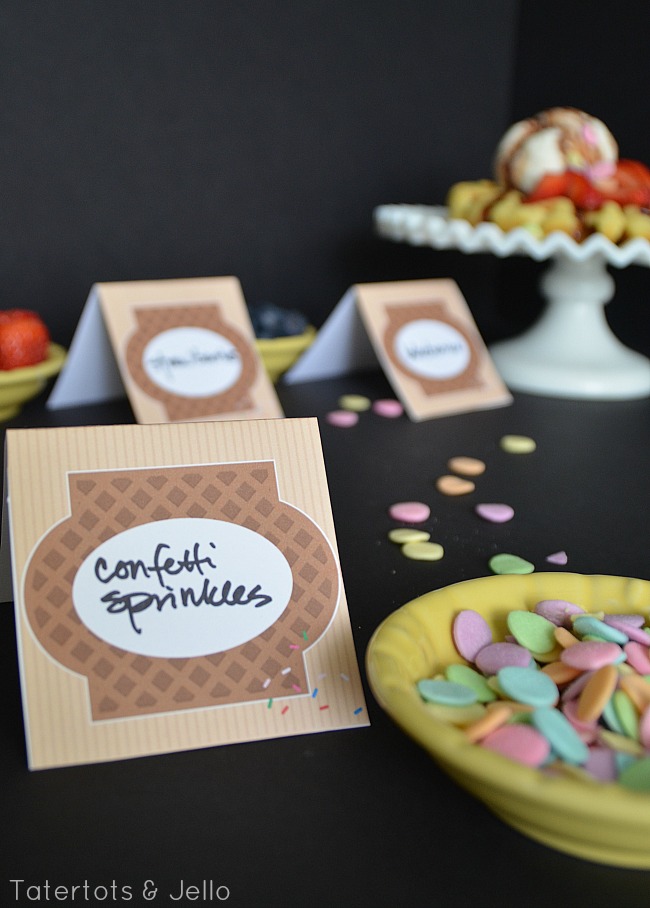 This week I'm sharing a free Waffle Bar sign that you can frame and display at the Waffle Party.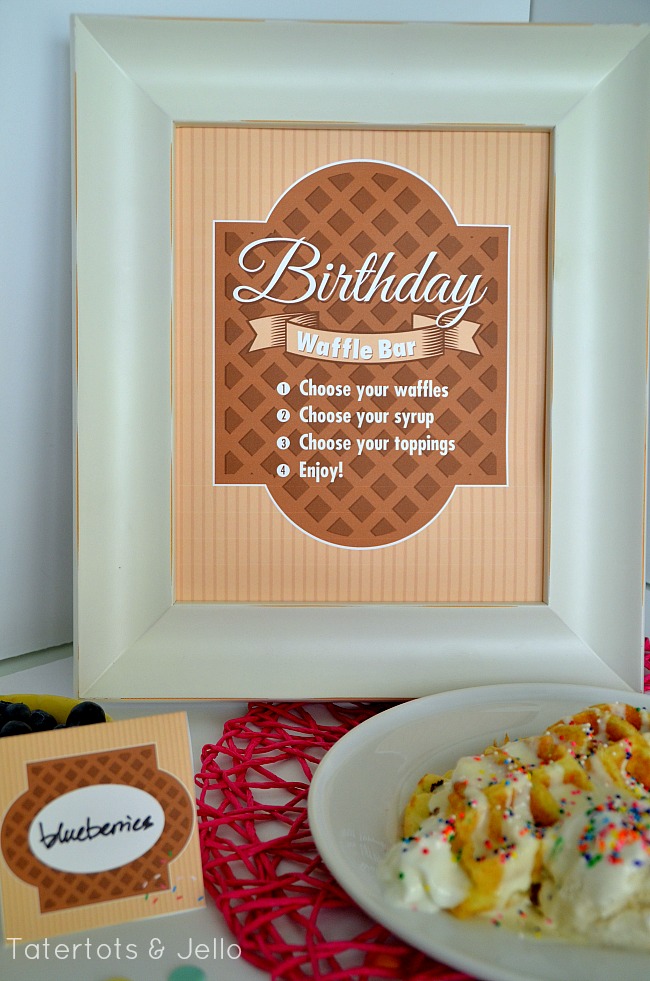 Just right-click this link or the image below and choose "save as" to download the free Waffle Bar Sign printable! (As always, it's for personal use only!)
These match the toppings cards I shared before that you can see in the picture above!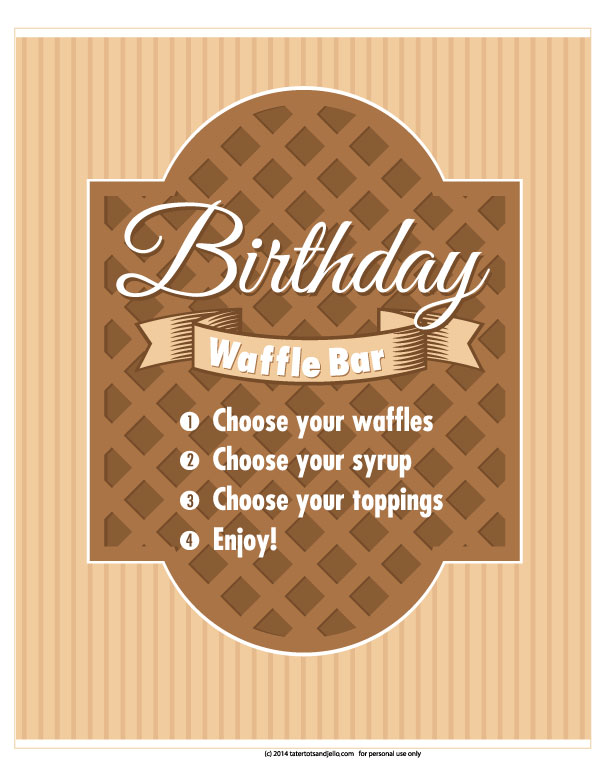 The Betty Crocker site has all kinds of fun birthday party ideas. Be sure to check it out if you are planning any parties. There are printables, party themes, festive cake ideas and all kinds of birthday party recipes. So fun!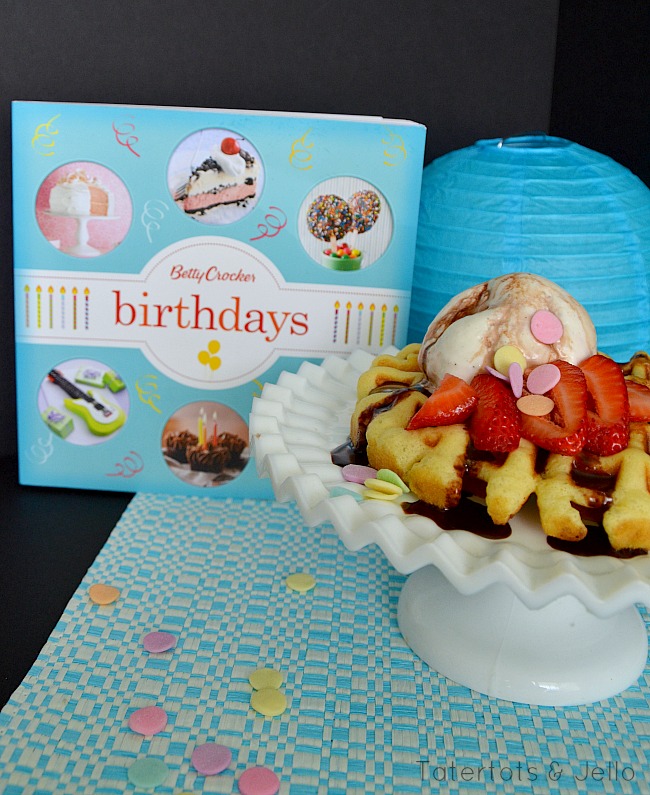 Ready to #GetYourBettyOn?
Check out @BettyCrocker here:
Facebook: https://www.facebook.com/bettycrocker
Twitter: https://twitter.com/BettyCrocker
Pinterest: http://www.pinterest.com/bettycrocker/
YouTube: https://www.youtube.com/user/BettyCrockerTV
Website: www.bettycrocker.com
Birthday Site: www.bettycrocker.com/birthdays
xoxo

This is a sponsored conversation written by me on behalf of Betty Crocker. The opinions and text are all mine. See my disclosures.
>