Gift giving is always a challenge. And sometimes it's not the big gifts that are the hardest, but the small, thoughtful gifts. Whether you're needing stocking stuffer ideas, finding the right gift for your BFF, or making gifts for neighbors and loved ones, I've put together a list of some of my favorite gift ideas this year. Maybe some will inspire you to find just the right gift too!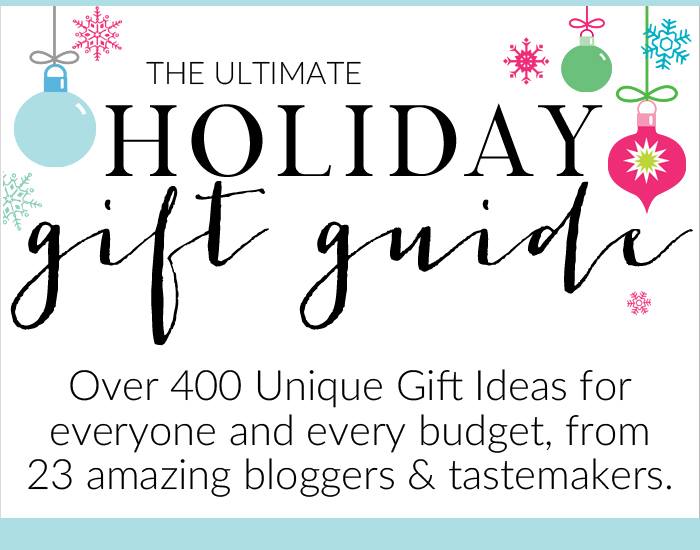 Plus, I'm teaming up with 22 amazing bloggers to bring you great gift ideas for the season! (Plus, each of us has our own giveaway!) I'll share all of the links below.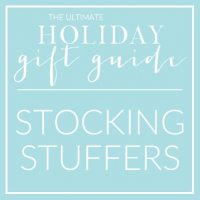 So here are some of my favorite picks for everyone on your shopping list: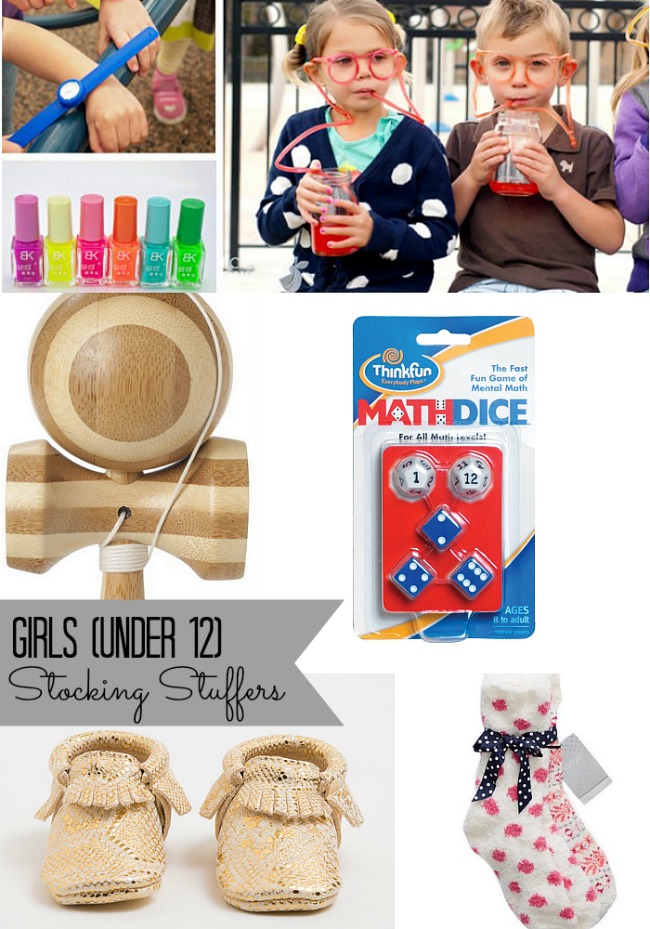 Under 12 Girls
Think fun Math Dice — actually fun!
For the tiny ones, Freshly Picked Moccasins (they have many colors)
Warm and Cozy Slipper Socks (so cozy)
Kendama, a classic Japanese skill game
Classic games like this retro Yahtzee set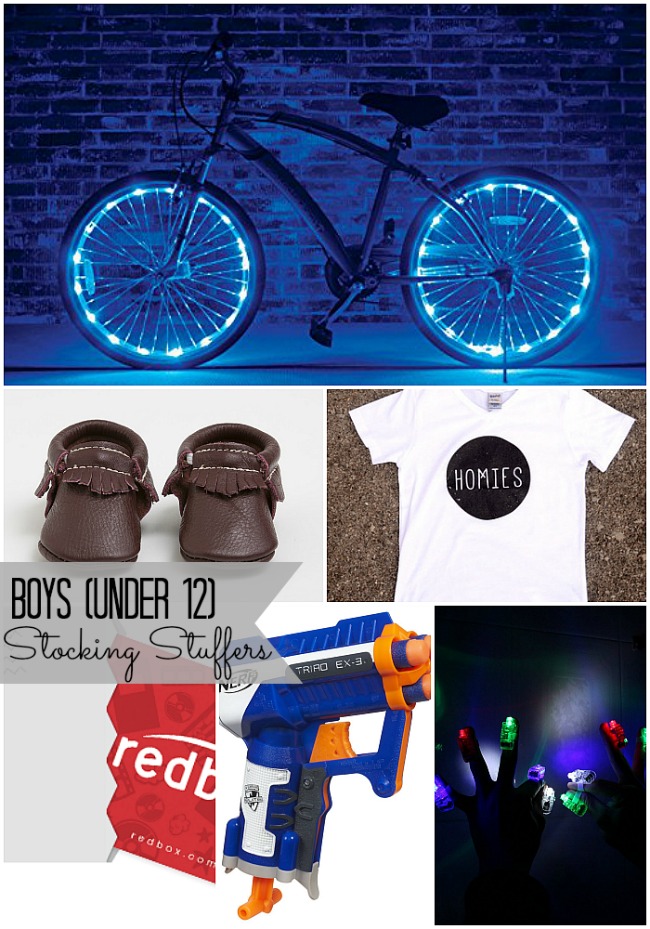 Under 12 Boys
Cool Wheelbrightz LED bicycle wheel lights (makes your bike look like it's in TRON!)
Let them choose their own movies and game rentals with a Redbox gift card
Got a lot of boys to give gifts to? Order this big pack of LED Finger Lights!
If you're a Nerf gun family, try this mini blaster
For the baby/toddler, this adorable "homies" t-shirt and Freshly Picked Moccasins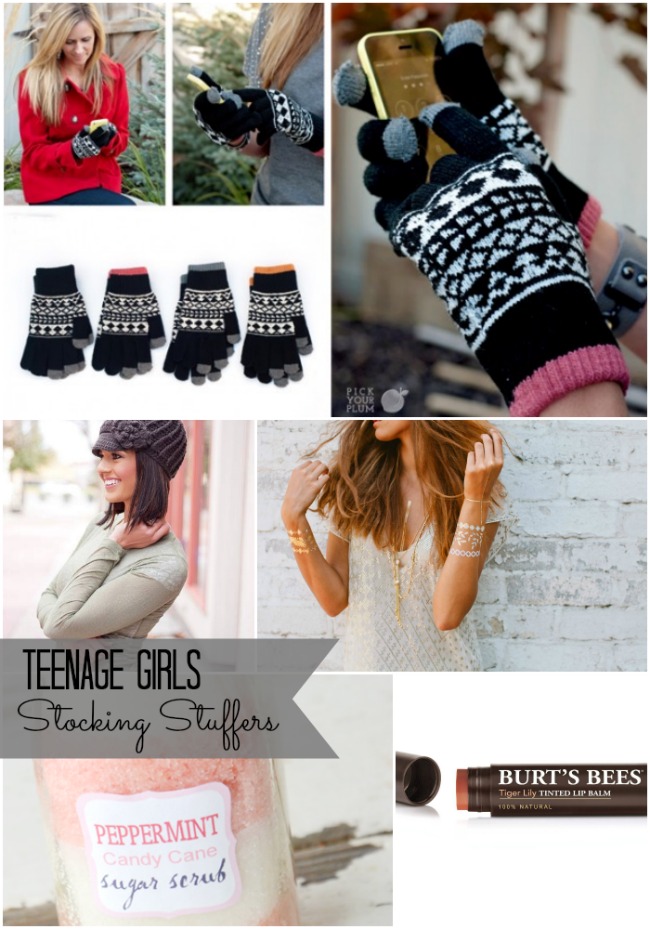 Teenage Girls
Homemade sugar scrub (awesome recipes at the Idea Room)
Makeup brush set (that one's from Sephora but you can find them many places)
Warm hat like this floral knit cap
Patterned Touchscreen gloves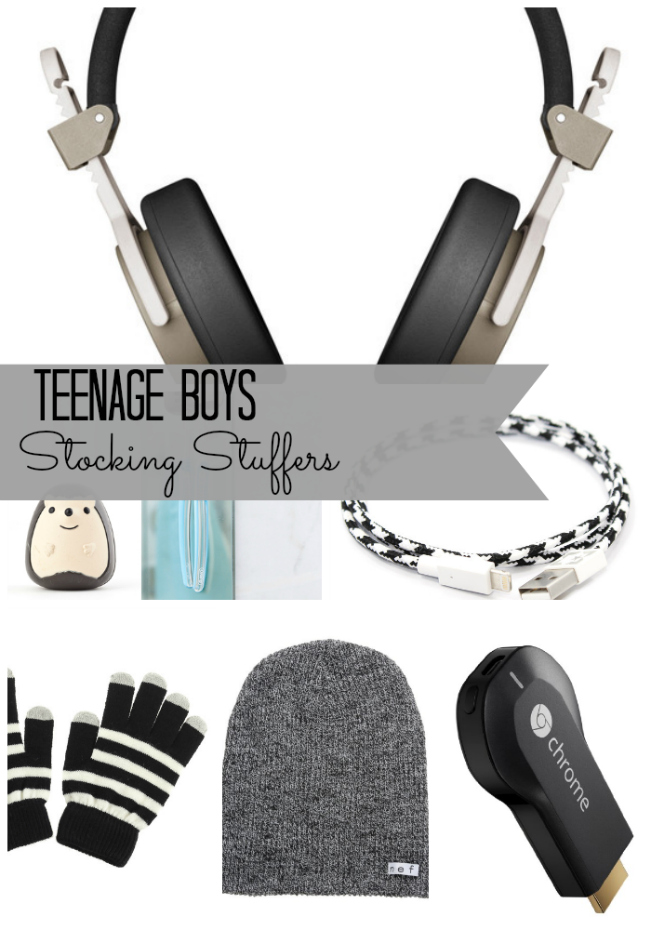 Teenage Boys
Cool braided tech cables (iPhone and others)
Awesome headphones (over the ear, with mic!)
Soft Neff Beanie
Striped touchscreen gloves
Enjoy games and movies on the big screen with a Chromecast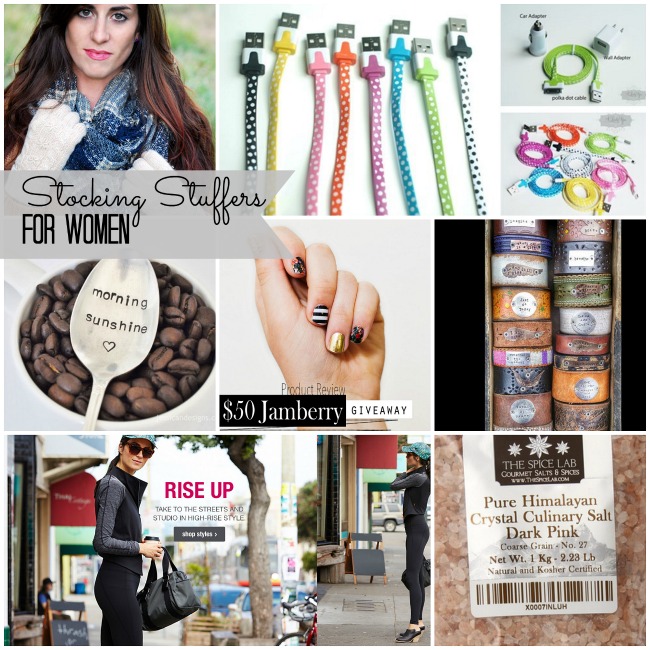 Women
Himalayan pink sea salt (and a grinder)
Love yoga pants? Give a gift card to Lucy (my faves!)
Cuff from Farmgirl Paints
Stamped spoons from Jessica N Designs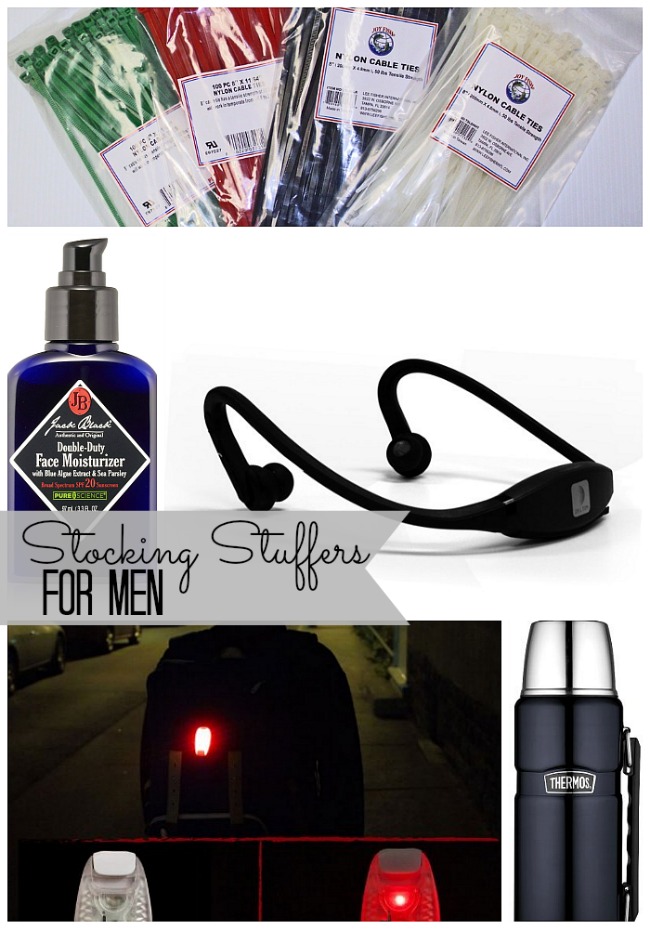 Men
Clip-on safety light for running, dog walking, biking
Pack of zip ties (dollar store can be good — Fry's electronics if you have one!)
Jack Black SPF 20 face moisturizer
Retro 40-oz Thermos to keep warm at outdoor games!
Custom Monogrammed Aluminum Money Clip (Jessica N Designs)
* * * * *
Thanks to everyone who offered such great suggestions on Facebook and Instagram!
And here's a list of ALL of the fabulous gift guides!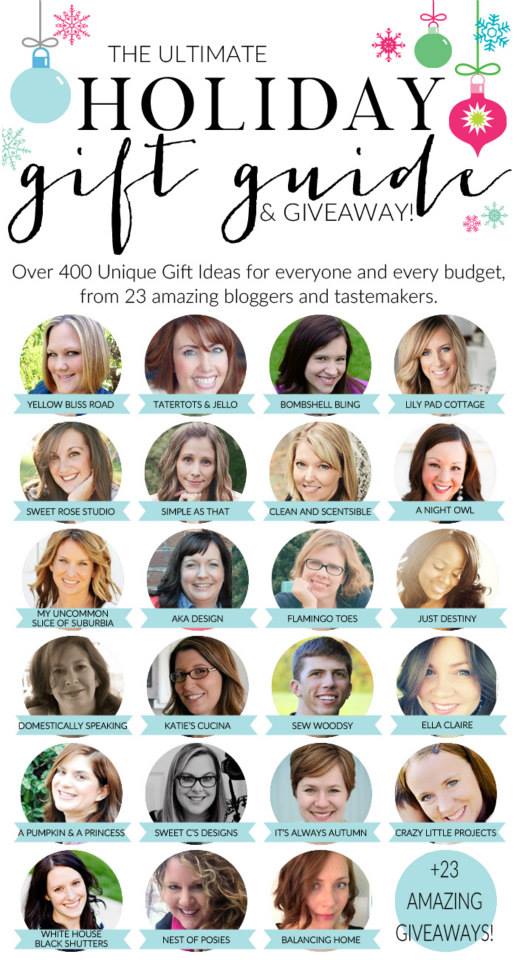 Gifts for Jewelry/Bling Lovers
Gifts for Little Girls (Ages 0-6)
Gifts for Little Boys (Ages 0-6)
Gifts for Big Boys (Ages 7-12)
Gifts for Big Girls (Ages 7-12)
Gifts for the Aspiring Photographer
* * * * *
And NoVae clothing has been kind enough to offer one lucky TT&J reader a $100 gift certificate to the NoVae online store! I love their clothing, like this denim pencil skirt:
here's how to enter!
Good luck! What are your favorite stocking stuffer ideas?
xoxo

Note: some of these links include TT&J affiliate codes. This means that when you purchase from the links, I get a very small percentage of the purchase to put towards even more great projects on TT&J and it doesn't cost you any more. See my disclosures.