He's making a list
And checking it twice;
Gonna find out Who's naughty and nice
Santa Claus is coming to town
….And we have a lot of help with our list this year. Check out these great last minute neighborhood gift ideas. Don't forget to check the Tatertots and Jello list of FABULOUS link ups, there are a lot good little boys and girls!
Candy Cane Soap @ Gluesticks
Cookie in a Jar @ The 36th Ave
Superhero Glasses @ I am Momma Hear me Roar
Stamped Washer @ Thats what CHE said
Photo Tile Coasters @ A diamond in the Stuff
Candy Bar Printable @ Crystal and Co
Crafters Survival Kit @ The Letter 4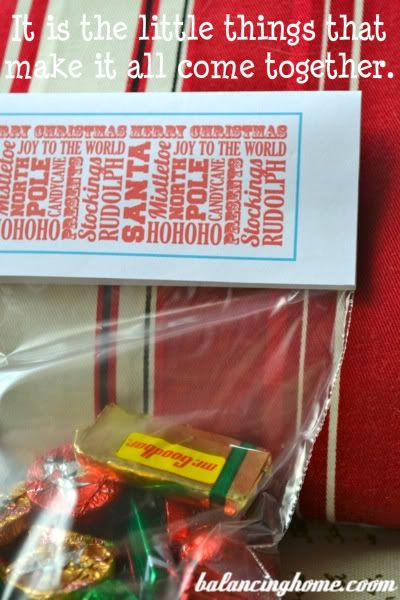 Bag Topper @ Balancing Home
Sugar Scrub Cubes @ Sugar Tart Crafts
Olive Oil Dispenser @ Scattered Thoughts of a Crafty Mom
Quick Towel Gift @ Michelle Paige
Free Christmousse Printable @ The Three Sweet Peas
Budget Friendly Gift Jars @ Thrifty Like Me
Personalized Hand Sanitizer @ Lauras Crafty Life
Reindeer Noses @ Brassy Apple
Christmas Granola @ Beurrista
GingerKid Kit @ poca cosa
Polishing Skin Scrub @ Northern Cottage
DIY Bath Bombs @ Garden Therapy
Snowmen Hershey Bars @ A Proffitable Life
Christmas Gifts for the [email protected] Show Tell Share
Teacher Gift Ideas @ Craft Interrupted
Christmas Scarf Roll @ Helping Little Hands
Don't Forget about our festive giveaway this week! Scentsy provides your home with the yummiest smells that a candle company can give but with with no flames, smoke, or soot, the Scentsy wickless candle system is a safe way to enjoy sweet smells.
Scentsy creates different products that can be used in your home or office. Plug-ins, full size, medium size warmers, & car products, allow you to create a space that is ALWAYS sweet smelling.
YOU can win ANY size warmer and THREE Scentsy Scents!

So SWEET!!!
And see all of the inspiring projects — I love looking through the links!!
There are even more wonderful recipes, plus tons of Christmas links and more!!!
Have a Wonderful Sunday!!
xoxo

xoxo

And coming up this week:
A FAB giveaway
My Cookie Exchange post — WITH some fun recipes!!
A tutorial on Holiday party makeup
Organizing, Crafting, Decorating and Holiday Tradition Ideas
I hope you are excited for this festive holiday week!!
I can't wait to hang out with my kids in my sweats, watching holiday movies and wrapping presents 🙂