DIY Decoupaged Magnets are fun to make with colorful scrapbook paper, they are a great craft to make with kids!
Easy Decoupaged Tile Magnets
Hi, everyone! It's Amy from Positively Splendid, and I'm excited to be here today with a super simple craft project that would make terrific gifts for the upcoming holidays.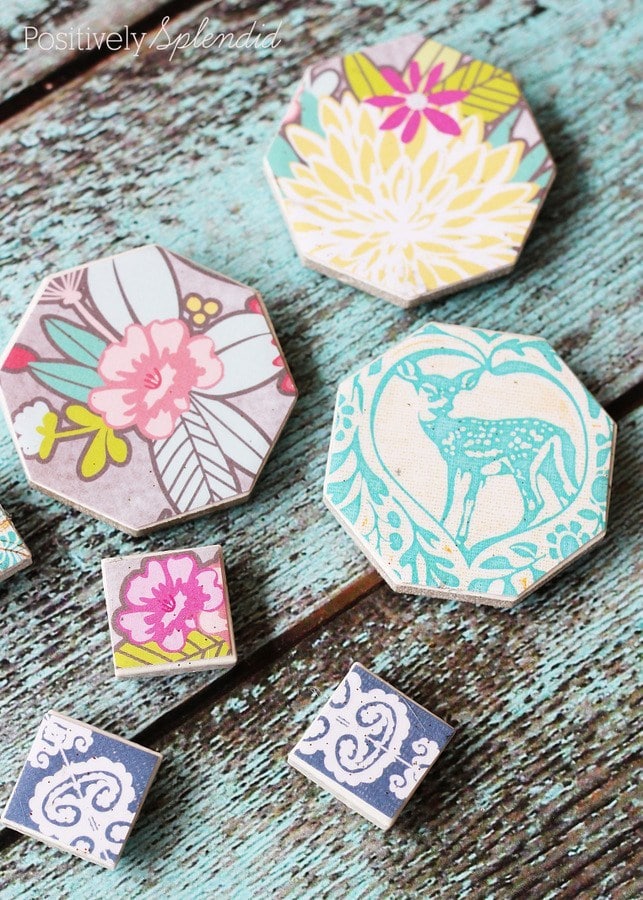 Make Magnets with Your Kids
These decoupaged tile magnets require just a handful of supplies and a very short amount of time to make, and they are a wonderful stocking stuffer idea or little gift idea to surprise a special friend, teacher, or neighbor. They are also a great project to make to get your kids involved!
Let me fill you in on all of the details.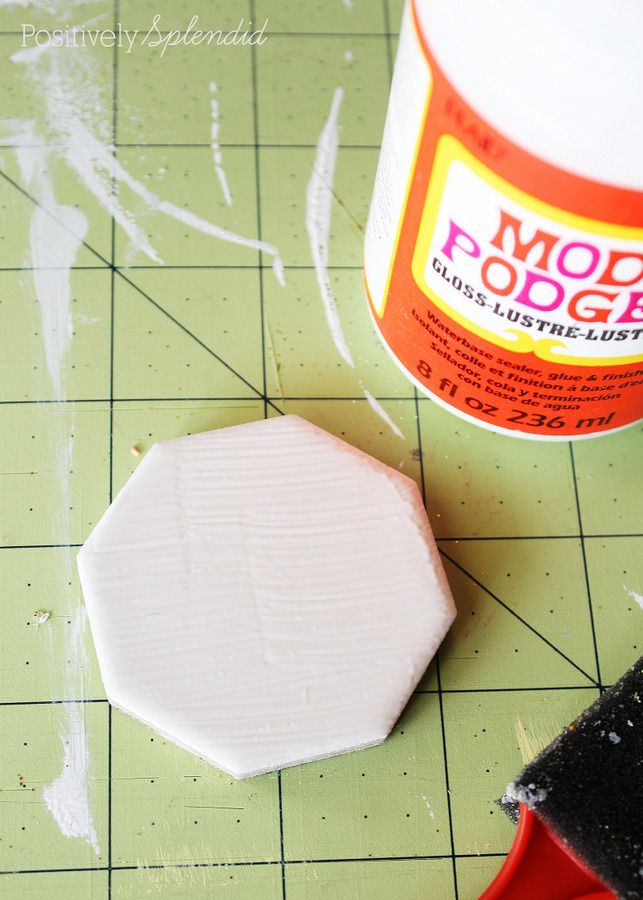 Decoupaged Magnet Materials:
Small ceramic tiles (found in home improvement stores)
Scrapbooking paper
Mod Podge
Small magnets
Hot glue
Tools: Scissors, Pencil, Foam Brush
Directions:
Trace The Tile
Use the pencil to trace around the outer perimeter of the tile shape on the scrapbooking paper. With scissors, cut out the shape just inside the traced line.
Mod Podge Paper to Tile
Apply a thin layer of Mod Podge to the tile with the foam brush.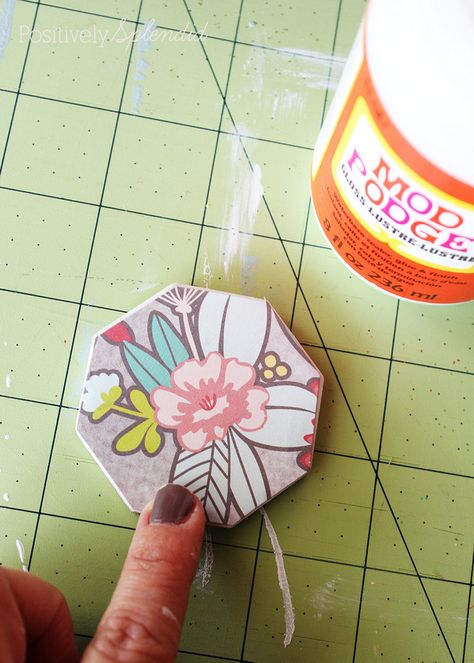 While the Mod Podge is still wet, center the paper piece onto the tile, and press down gently, rubbing out any bubbles under the surface.
Apply Mod Podge to Top of Paper
Apply a thin layer of Mod Podge over the paper, working from right to left, and making sure to seal the edges of the paper as you work. Allow this layer to dry for 10-15 minutes before applying a second layer, this time brushing from top to bottom. Allow the Mod Podge to dry completely. Affix a magnet to the center back of the finished tile with hot glue.
Your new set of stylish magnets is complete!
Tile Magnets Make a Great Gift Idea
There are so many fun ways to personalize and switch up the look for these simply by using different patterned papers and different tile shapes.
Thanks so much to Jen for having me over again this month! I hope y'all will stop by Positively Splendid soon to say hello.
* * * * *
I just love Amy's style! Here are a few of her recent projects I adore: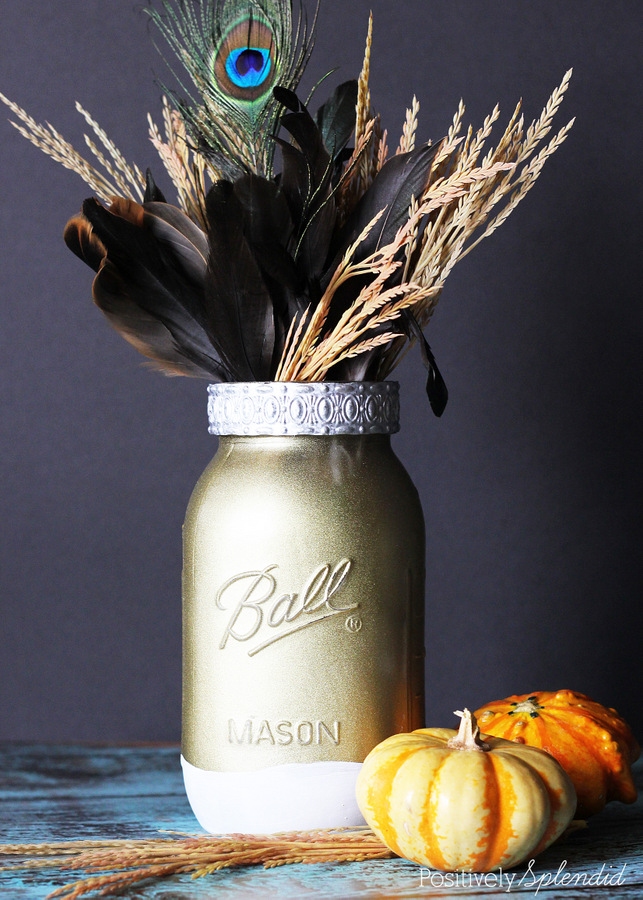 How awesome is this Metallic Mason Jar Vase?
And you know I love wreaths, so I really like these two projects: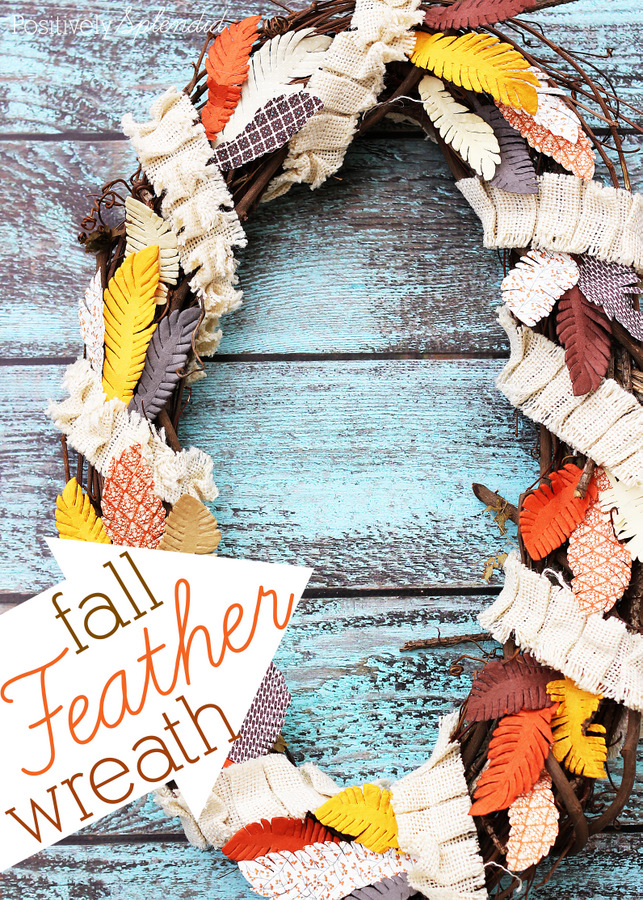 This colorful and easy Fall Feather Wreath, and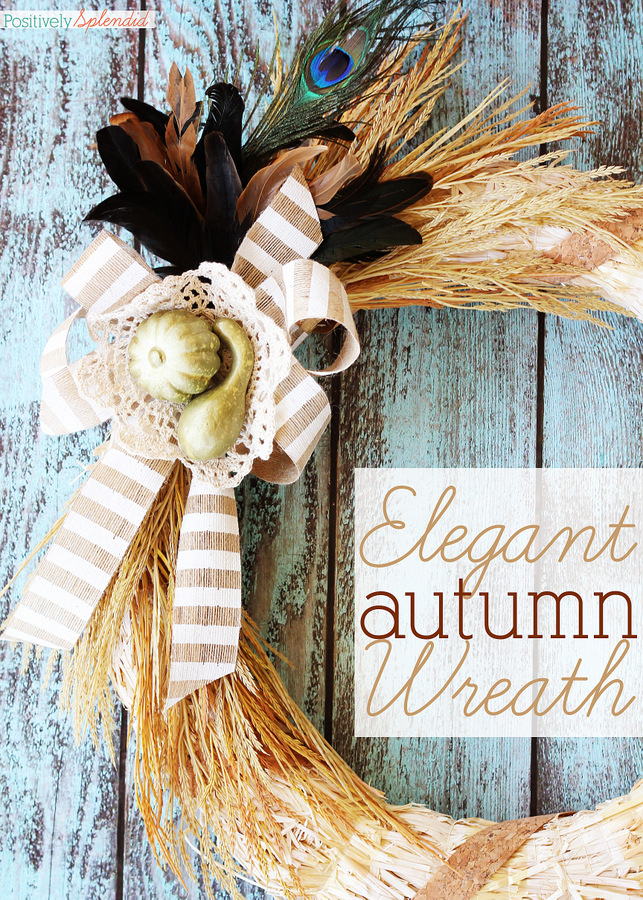 This beautiful Elegant Fall Wreath!
(I liked the peacock feathers in the first and third projects above — what a perfect yet unexpected touch!)
* * * * *
I'm so glad to have Amy on my contributor team!
Visit Positively Splendid and
xoxo