When I was dreaming up the 1905 Cottage addition, I had some goals in mind for my bedroom. I wanted a space that had a few different functions. I wanted a big closet, a little area to do laundry and a work nook where I could check email in the morning and start my day. It has helped me in getting organized – my bedroom work space is just what I hoped!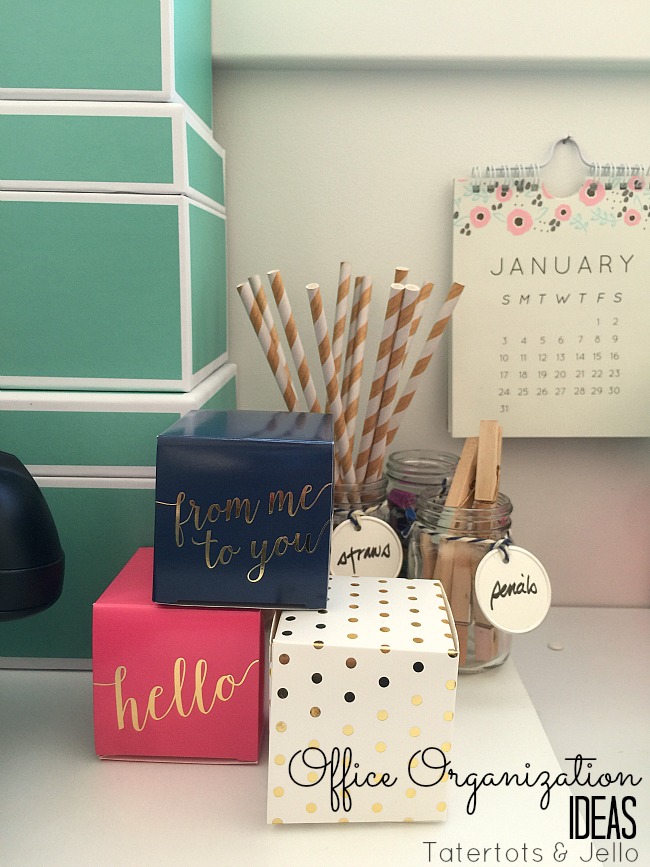 And since this is the first winter that we have been in the cottage with the cold weather, it's been great to have a space upstairs where I can work and it's cozy and warm! So when Michaels sent me the challenge for January I knew I wanted to work on this space and make it a great place to work on projects. So here's my little bedroom work nook!

This is a very small space – approximately 5 feet wide by 5 feet deep. I put a window in the space to give it a lot of natural light – which I love! And the window is situated high enough that I don't need any coverings on it. No one can see inside and that gives me the most light possible. I have an Ikea table that used to be in my front room and it happens to fit almost exactly in that space.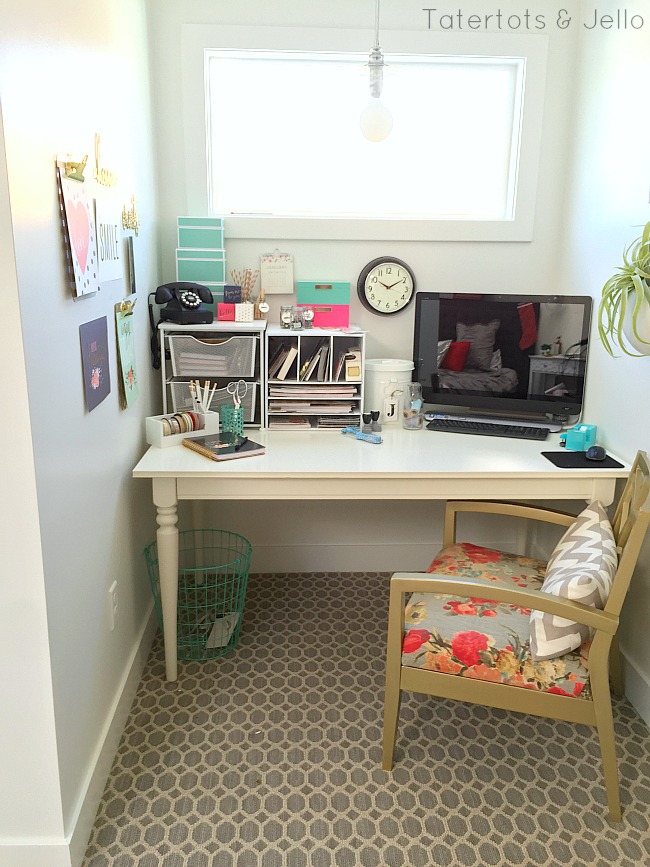 Michaels has a new line of colorful office accessories and containers called Cre8tive Spaces. I gathered a few of those items plus a couple of their modular organizing units and got to work.
Organizing my work space today. @michaelsstores has a new Cre8ted Space line out and they're 50% off this week – wahoo! I'll be sharing my updated work space #ontheblog Friday 🙂 #gettingorganized #1905cottage #michaelsmakers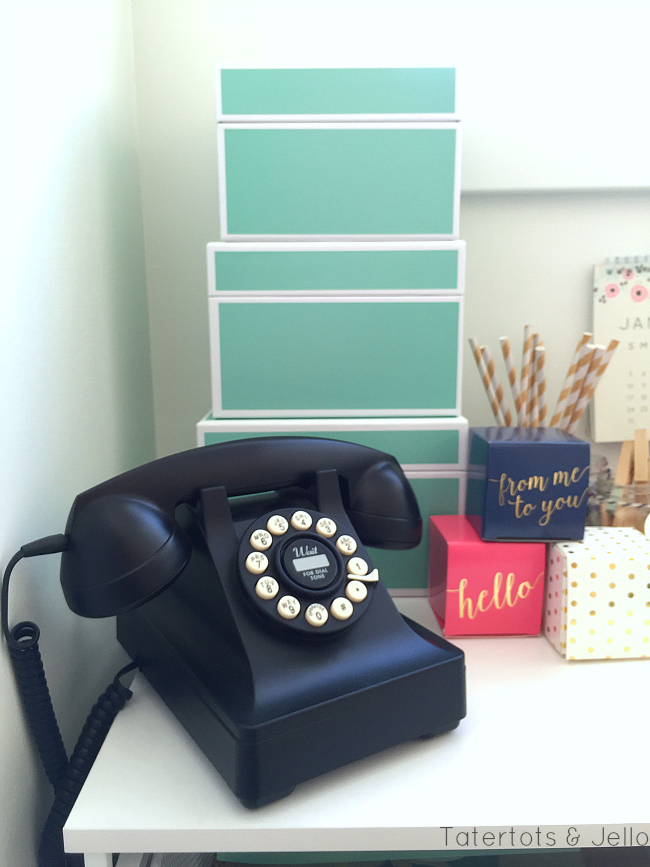 I put together the modular bins and they fit perfectly on one side of the desk. My computer work station is on the other side.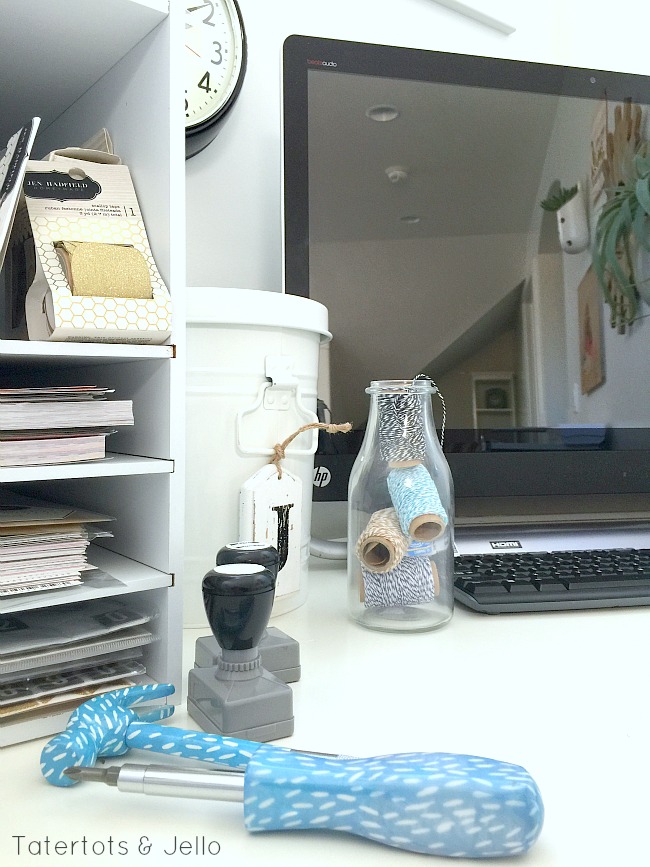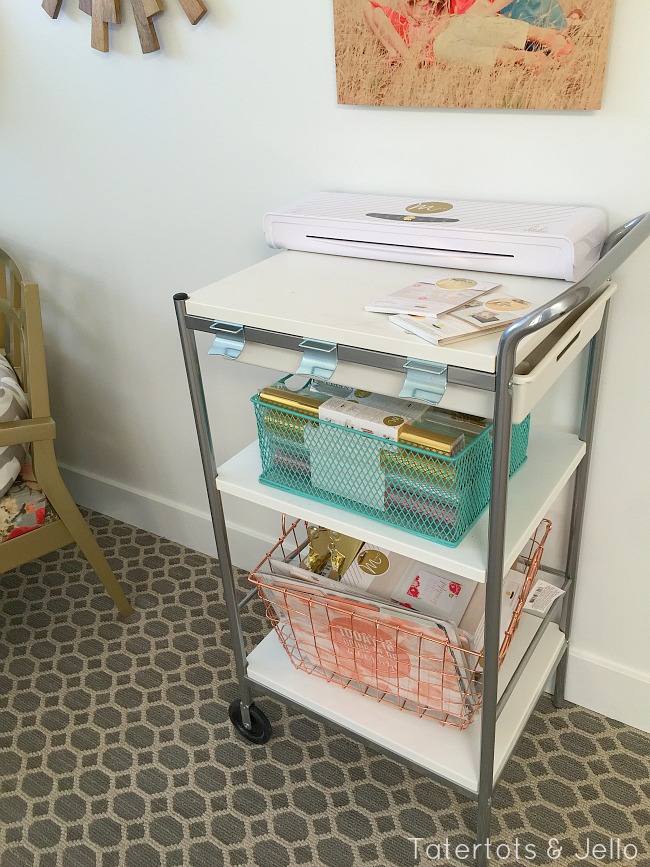 I had a rolling cart that was sitting around downstairs so I brought that up and put my Heidi Swapp Minc machine on that. I filled two of the bins with Minc foils and papers for this space.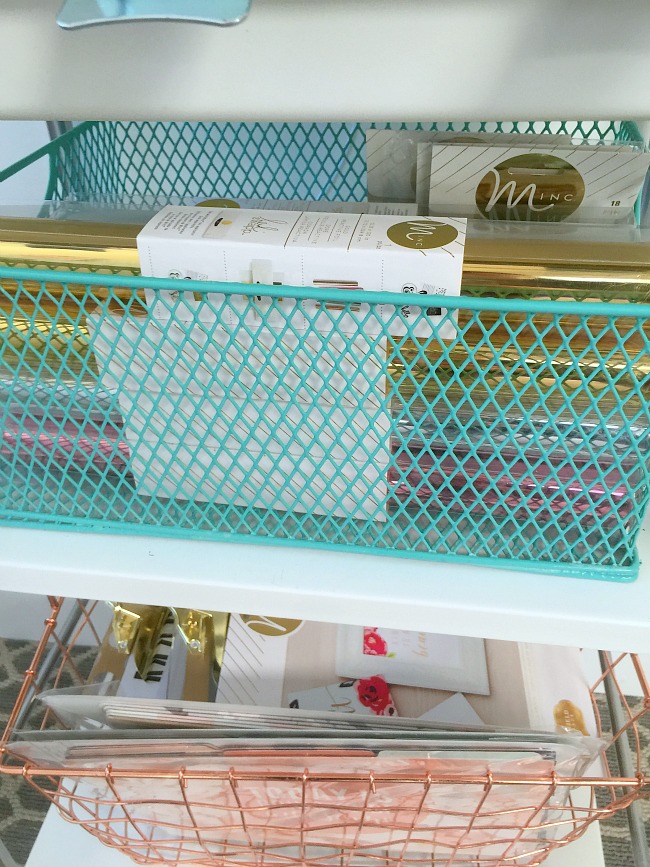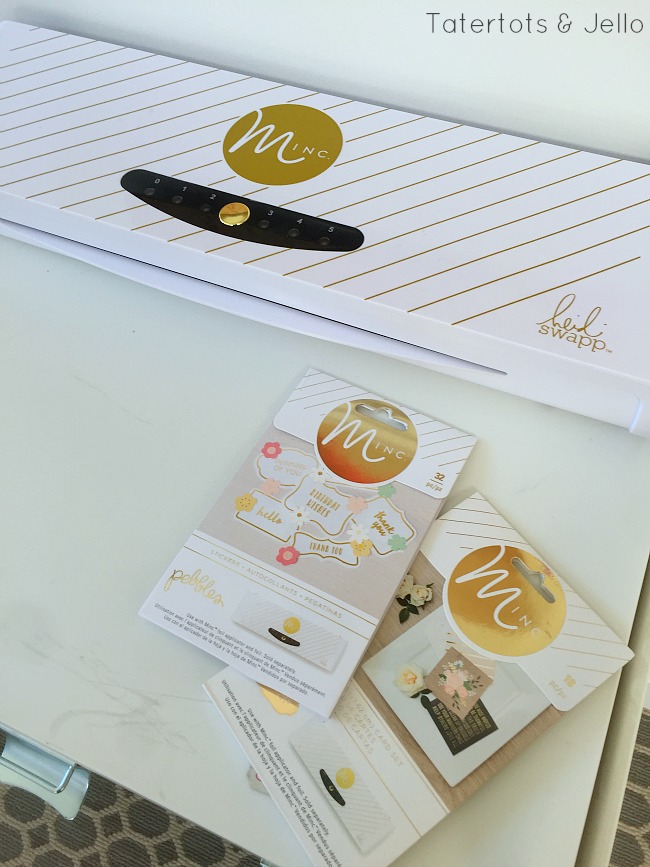 I love these little laquered boxes. They are perfect to store craft supplies like pens and stamps.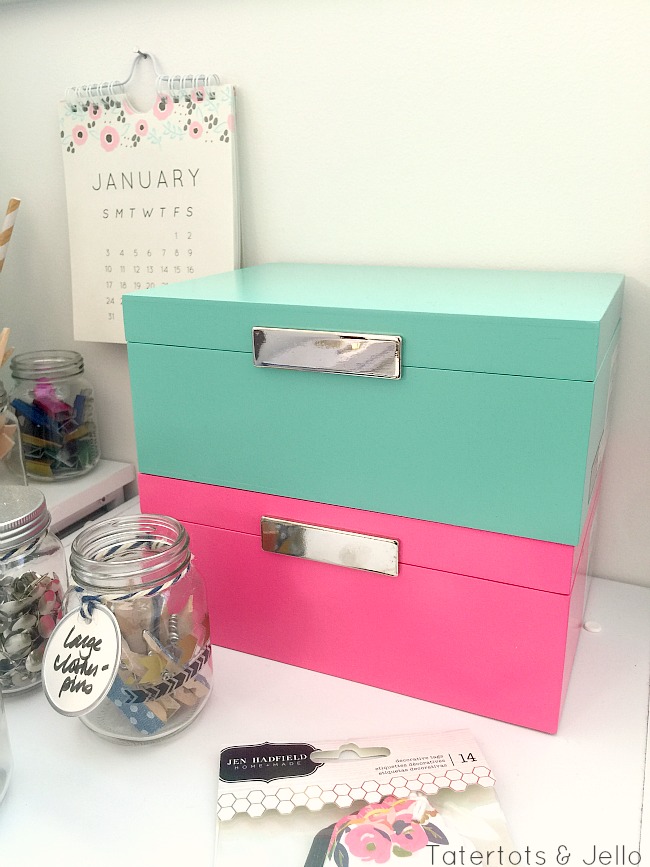 And these stacking boxes are great fro stashing things like adhesives, glues and small items.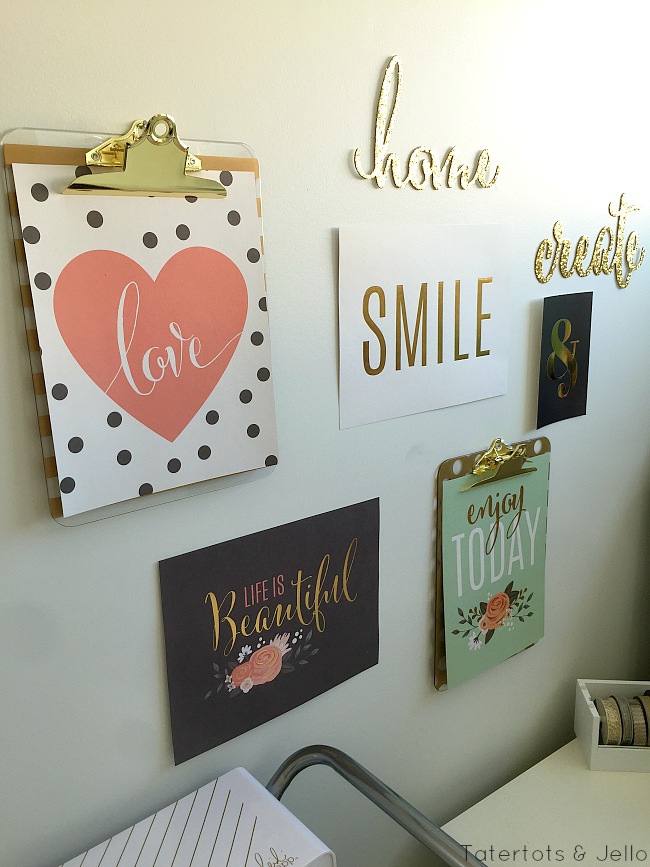 I made a little gallery wall on one side with the papers, clipboards and chipboard words from my Pebbles collections.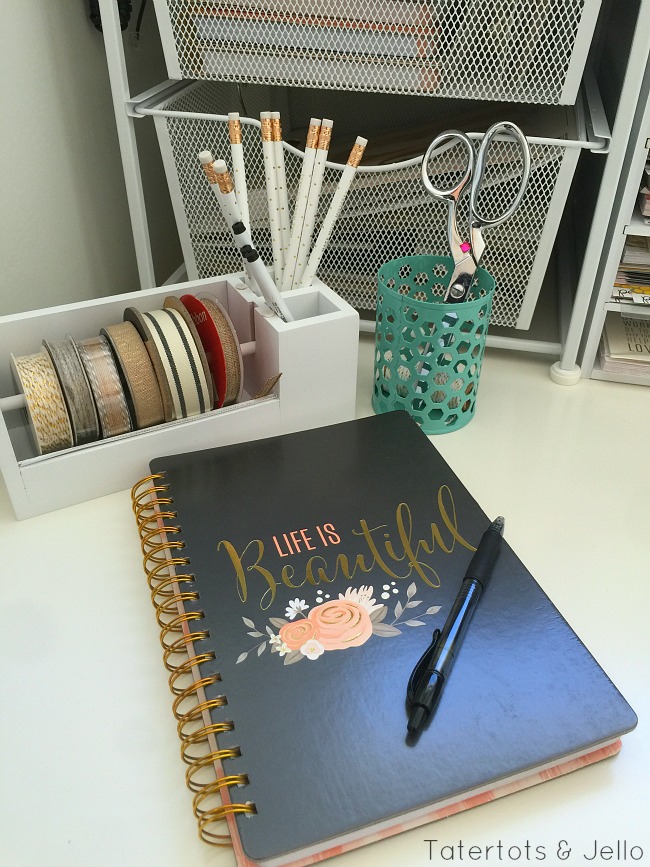 It's such a happy and warm space to work. I just love it and it is a great way to start the new year!!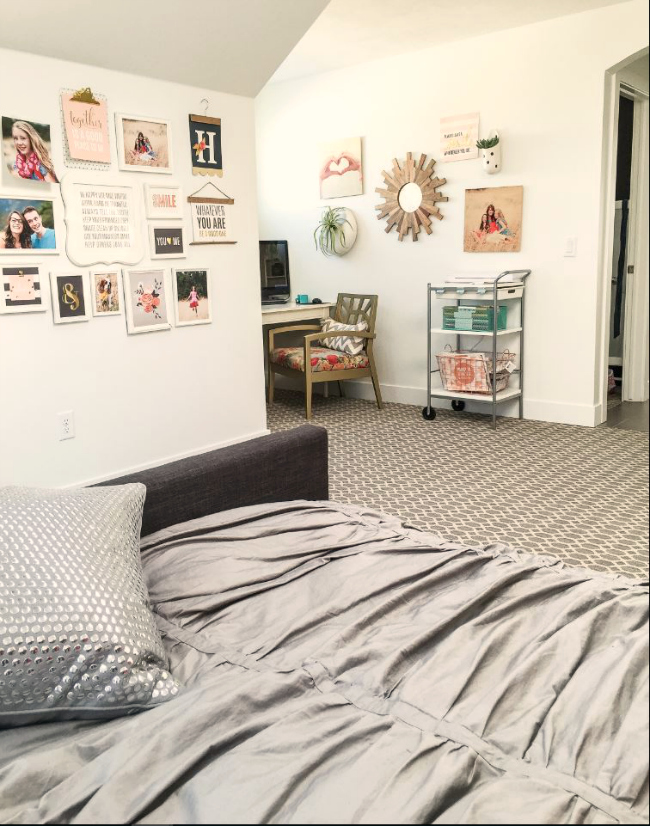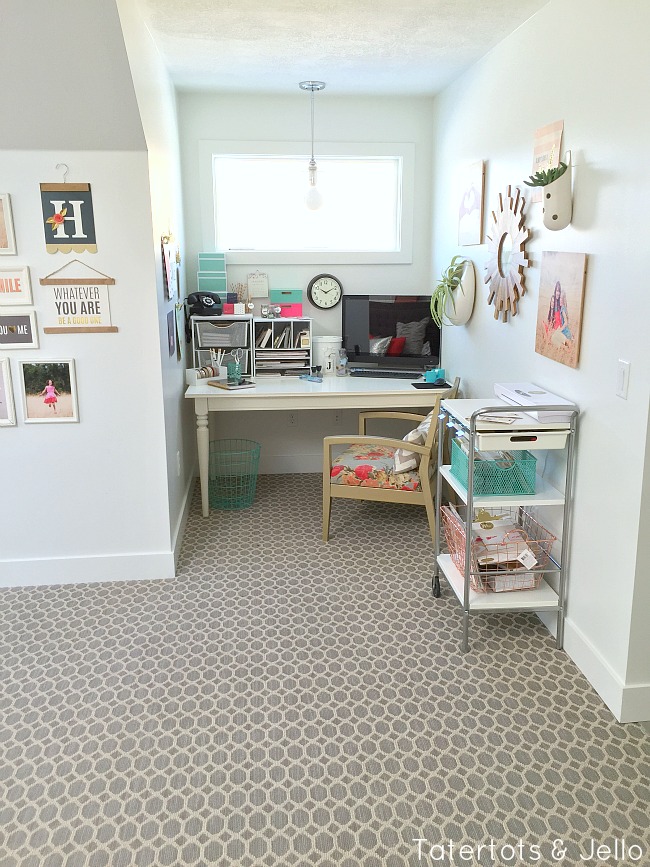 If you don't know where to begin, you can always take a look at some of the fun storage projects on Michaels.com or the other 49 makers' ideas on The Glue String for tips on designing, organizing and decorating their favorite places!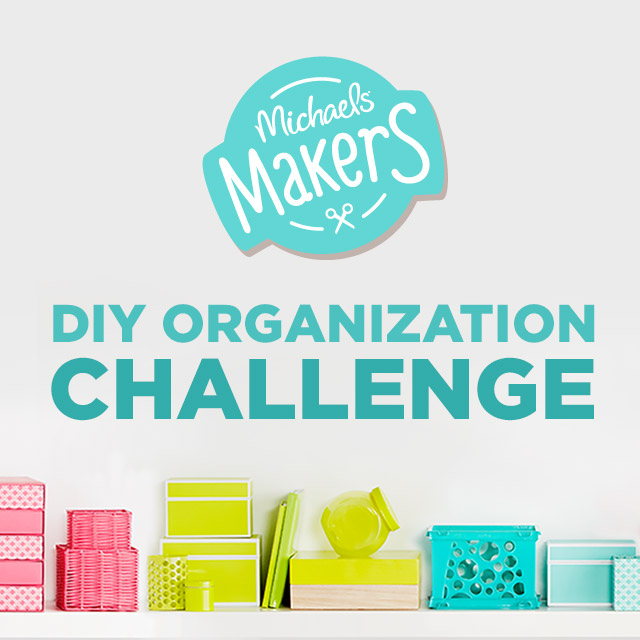 And be sure to check out the other organizing ideas from these creative bloggers:

Is organizing on YOUR list of things to do this year??
What space are you looking to make over?
Let me know in the comments. I would love to hear about your project ideas!
Have a fabulous day!
xoxo