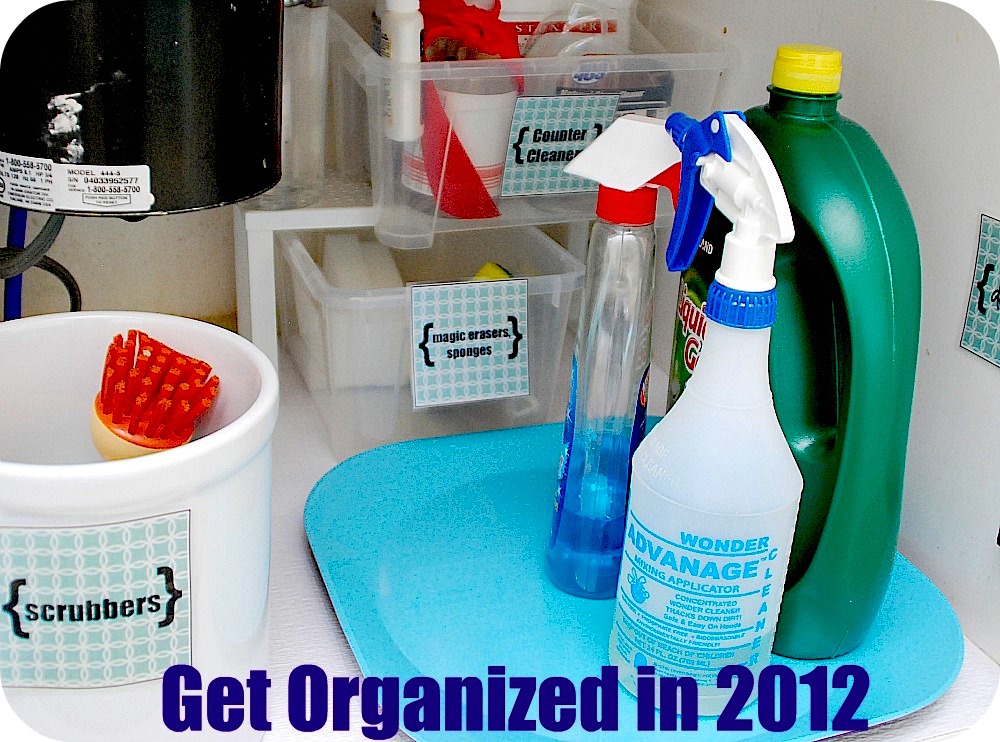 I really am serious about getting organized in 2012.
I have never had a big desire to get organized before. I was content to stash things in closets and cupboards. Out of site = out of mind. But something changed this year and I am really wanting to simplify. Maybe it's getting older, or having my kids get older. I'm not sure. But once I started cleaning things out, I wanted to clean EVERYTHING out. And it's addicting. I can't stop!! So I guess 2012 is the year of THE PURGE.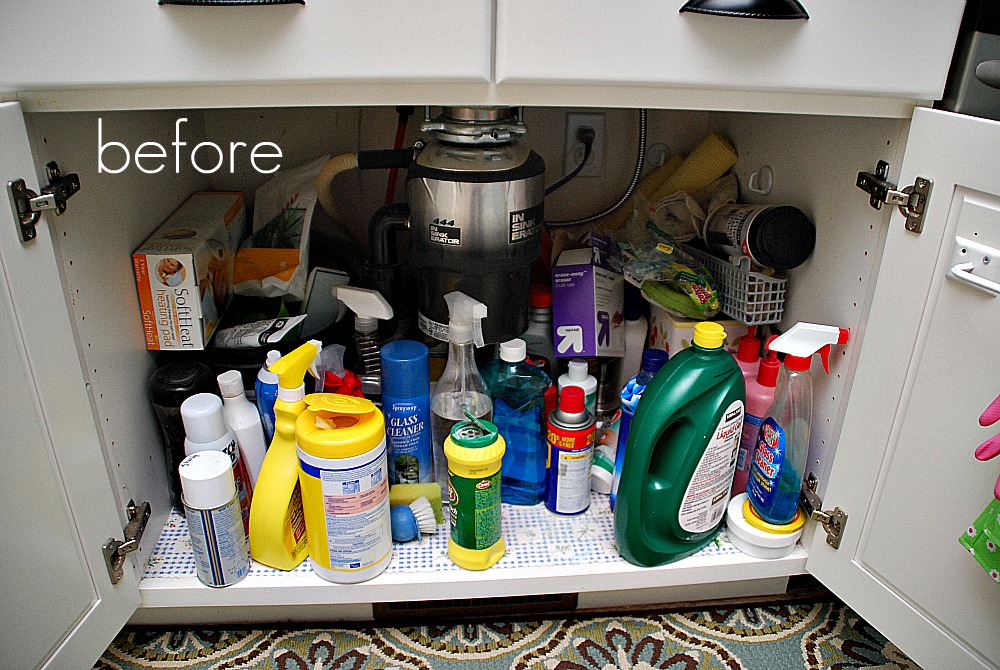 The first cleaning project of the year = under the kitchen sink. I don't think this sink space has been properly cleaned out in the almost 10 years we have lived here — gasp! And it feels SO good!!!!
And I'm keeping it real and showing the actual before picture.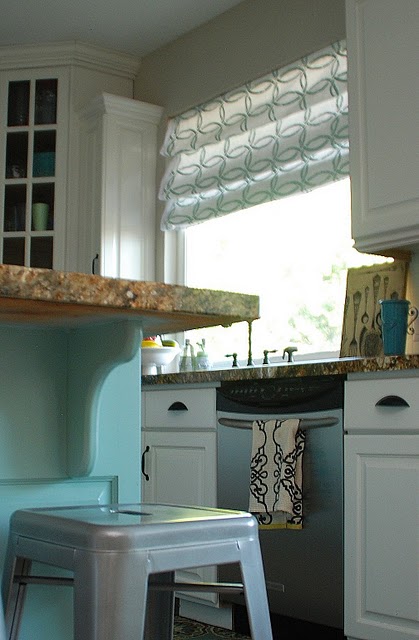 I made some lables (that match my island — eeek!) to organize this space. I also got a laminator for $15 and I have been going crazy using it everywhere!
Here are some things I did to optimize this space. I added some bins to the inside of one side of the cabinet doors. I attached them with mounting strips from the Dollar Store.
Then I mounted a little bar to the other side of the cabinet. It's the perfect place to hang rubber gloves (of course they have to be cute!) and washcloths.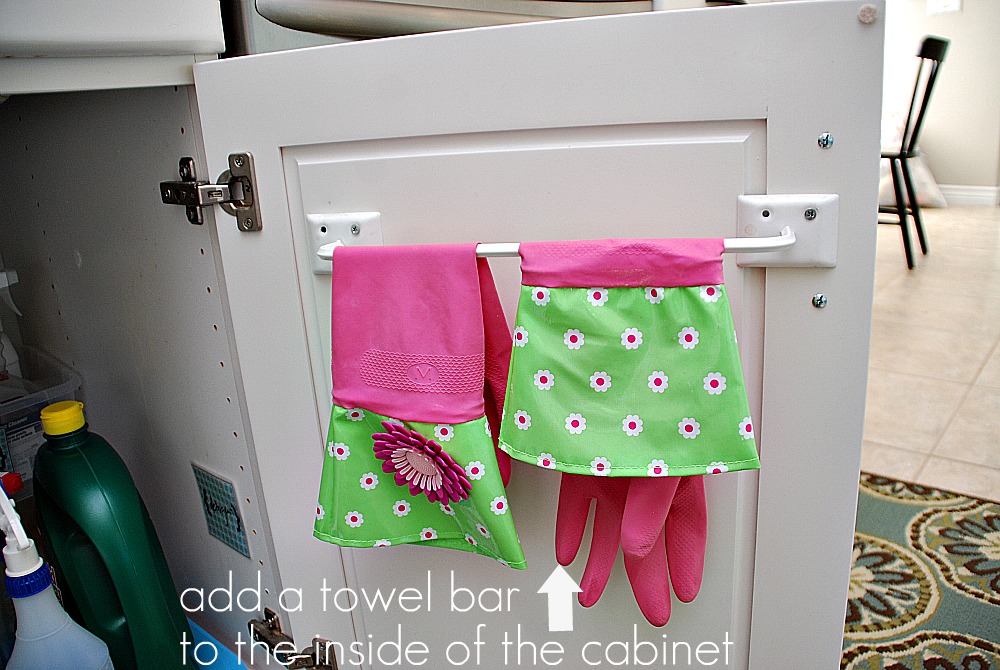 I also bought an inexpensive platter to corral the Detergent and Dish Soap. Plus, I bought some plastic containers and put the sprays in one, the Magic Erasers (I love those) in another, the Counter Cleaners, The Scouring Agents and a Pottery Bin to keep the scrubbers.
I feel so organized!!
I moved on to a coat closet by our garage door. I transformed this closet into a cleaning closet. I took out the metal clothes rod and hung a big hook to hang the tubing for our vacuum. Then I bought some metal shelving to hold cleaning supplies. The bottom two shelves hold the cleaning totes. I have one for each floor in our house. And inside are things needed like — Glass Cleaner, a squeegee, toilet cleaner and a scrubber, bathroom foam cleaner and a duster. That way the kids can grab the tote and clean their bathrooms with everything they need.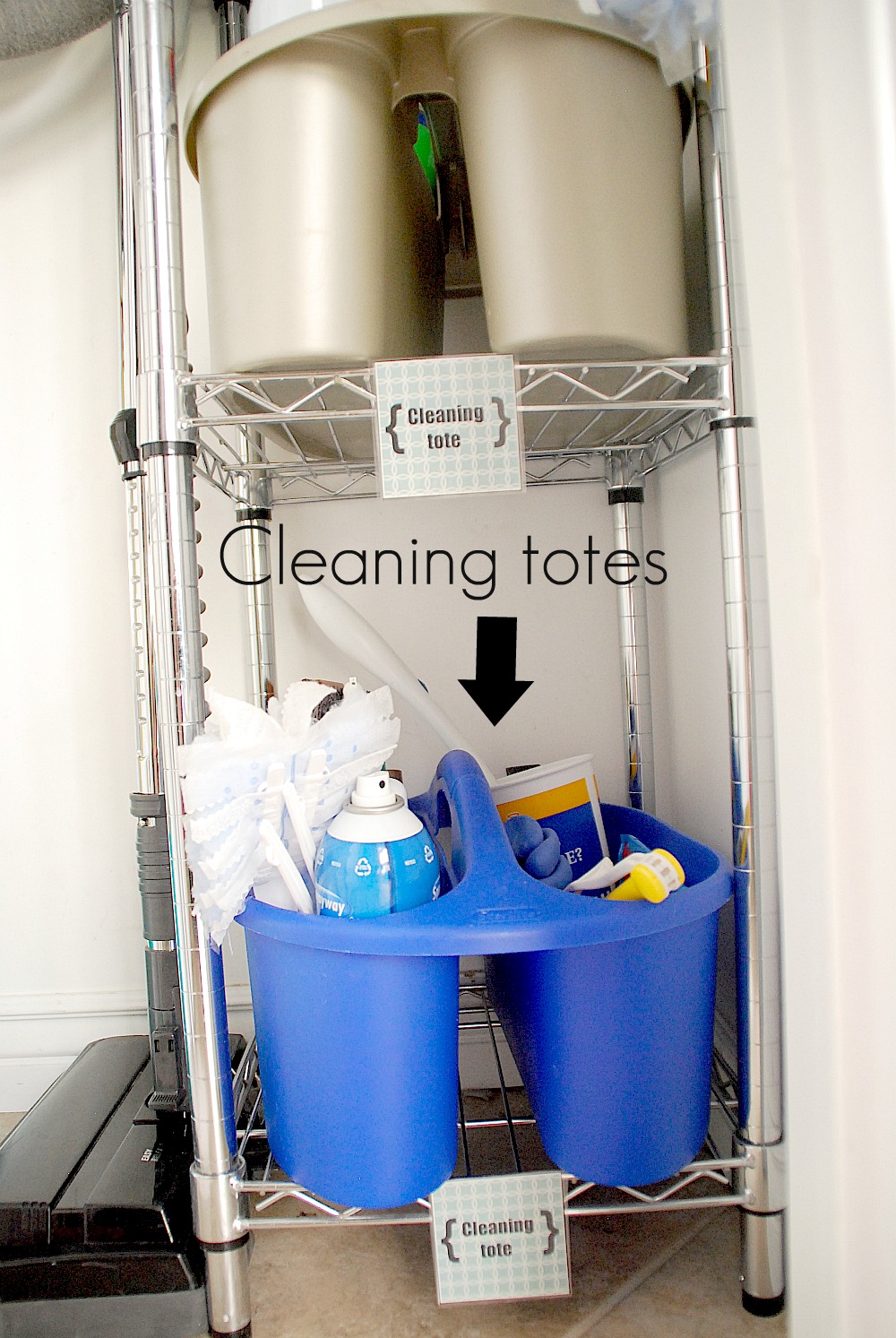 Other things in the shelves are a bin of all of the sprays, and one of the cleansers. And then on the shelf above the bins, cleaning tools, extra cleaning supplies and bulk sized bottles of supplies. Plus the rags.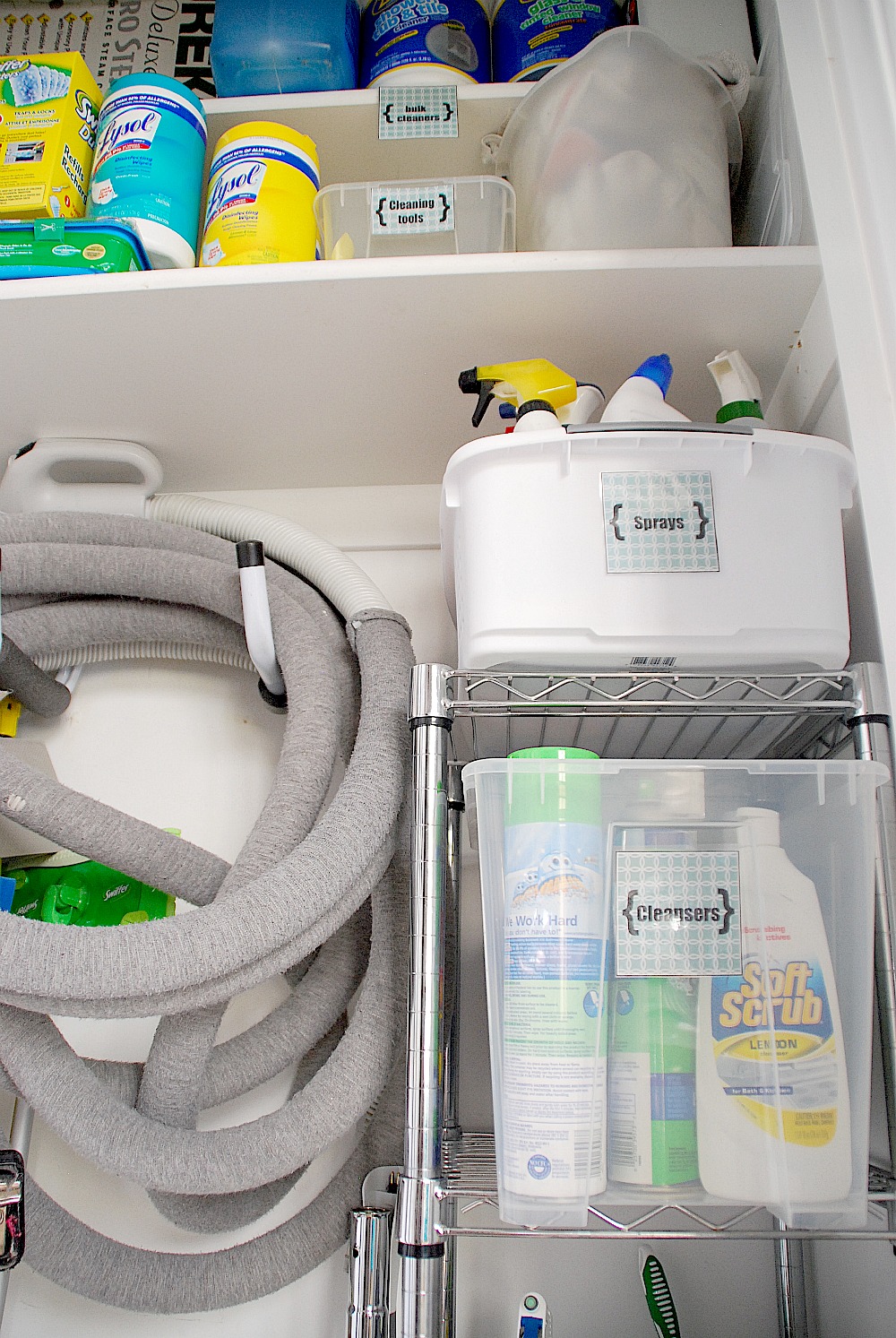 And on the inside of the door I have the kids Chore Chart that is laminated so they can use dry erase marker and mark off their chores as they get them done.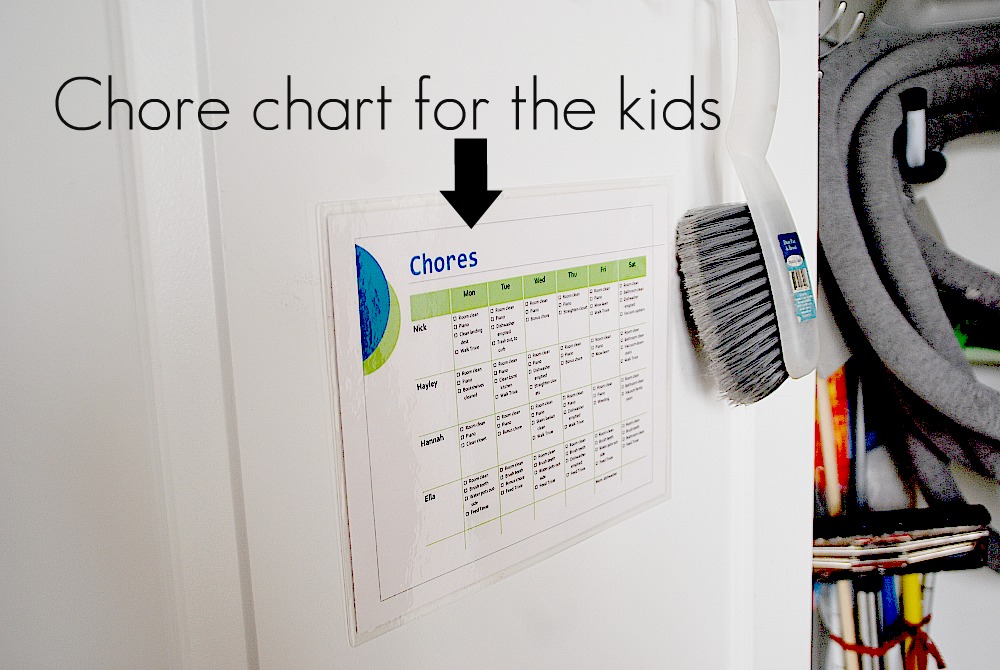 I also have a bin where I corralled all of the mops and vacuum parts.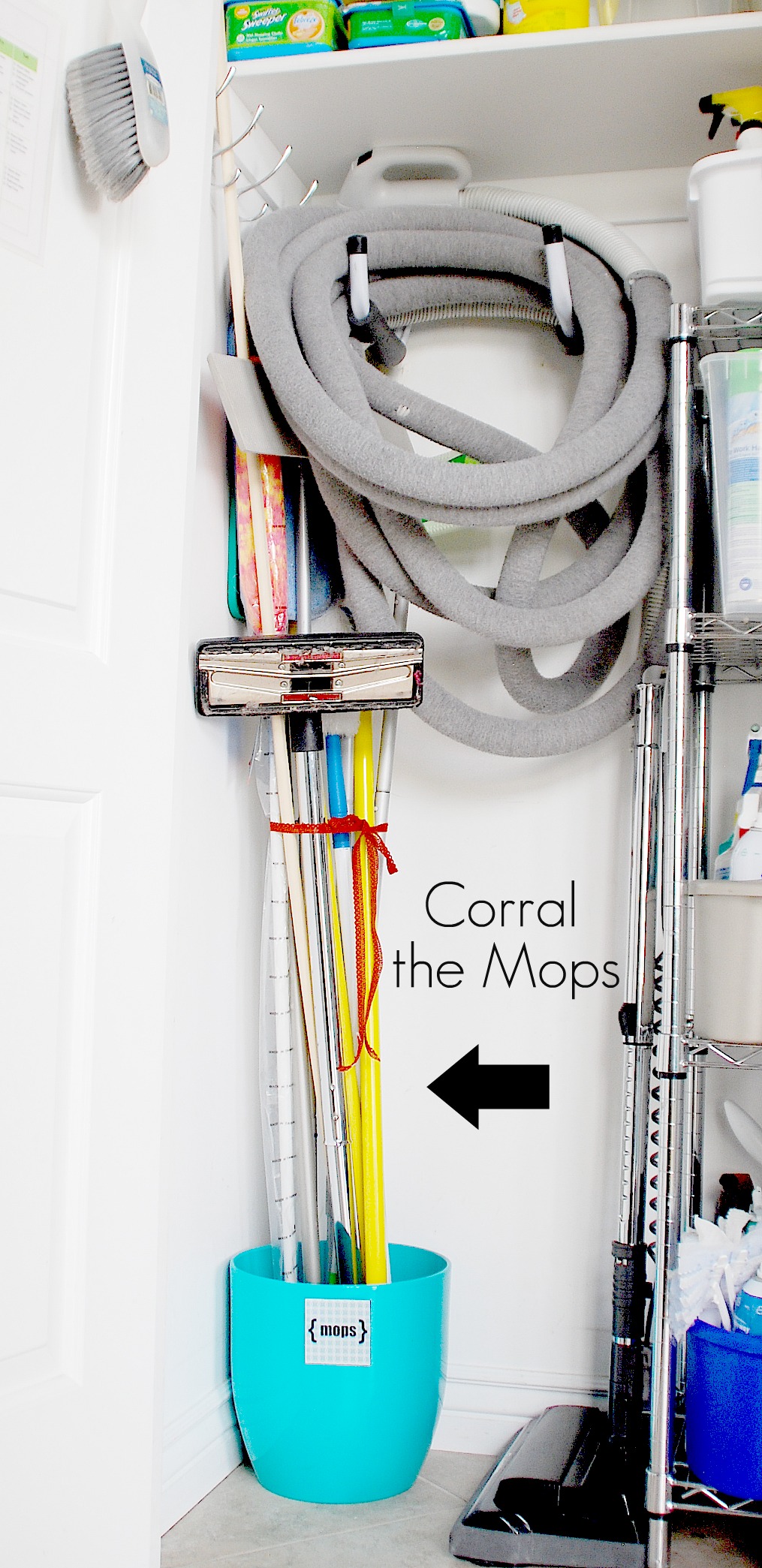 And I made some labels in case you want to use them to organize YOUR kitchen and/or cleaning supply space.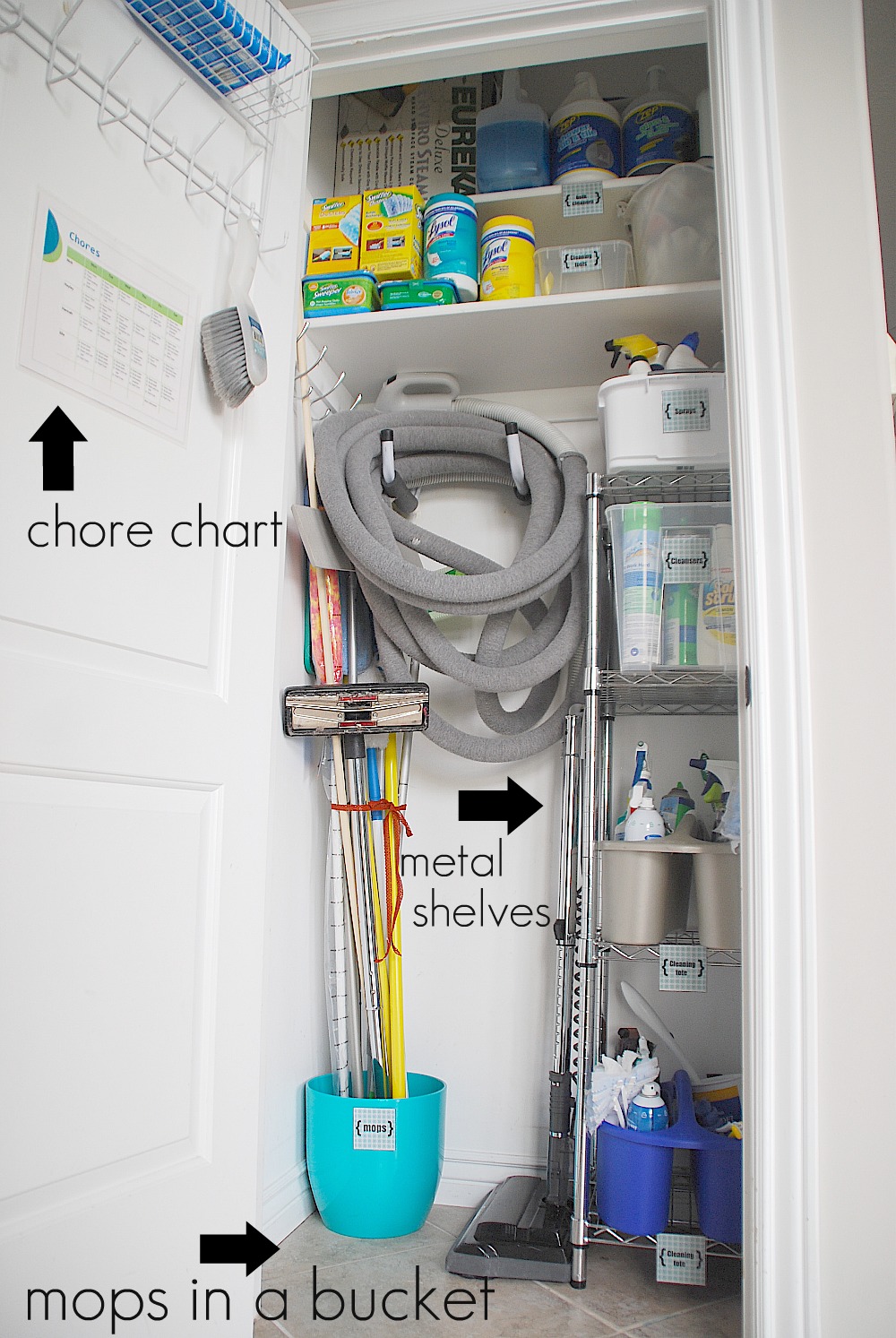 I am excited to work on each part of my home this year — let's hear it for a More Organized 2012!!!
Have a Beautiful Day!!
Be sure to check out Marian's post on Growing Your Blog — Photography today 🙂
xoxox

Here are the labels if you want to download any.
And I made one blank so you can fill it in with whatever you want!! I used Aimee from Sprik Space's freebie backgrounds for the background pattern. Be sure to check out her freebies – they are amazing!!