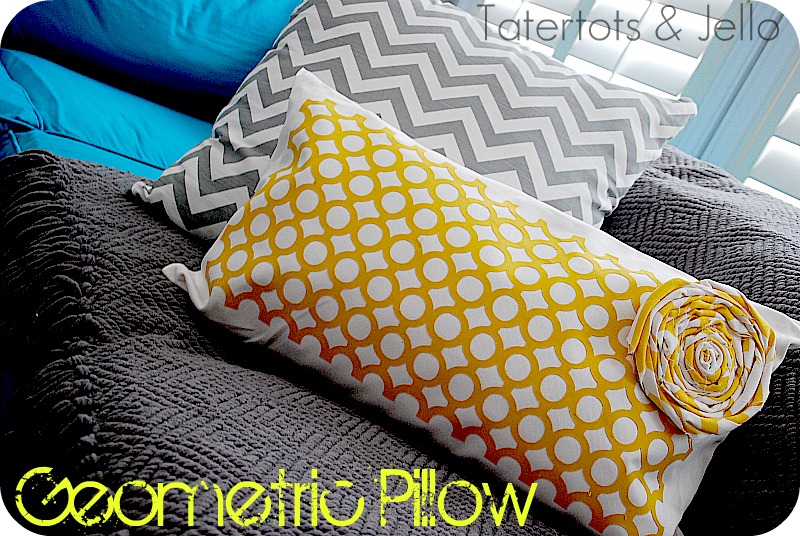 Who loves pillows??? There's no easier way to change up the look of a room than switching out pillow covers. And what better feeling than to make the pillow yourself??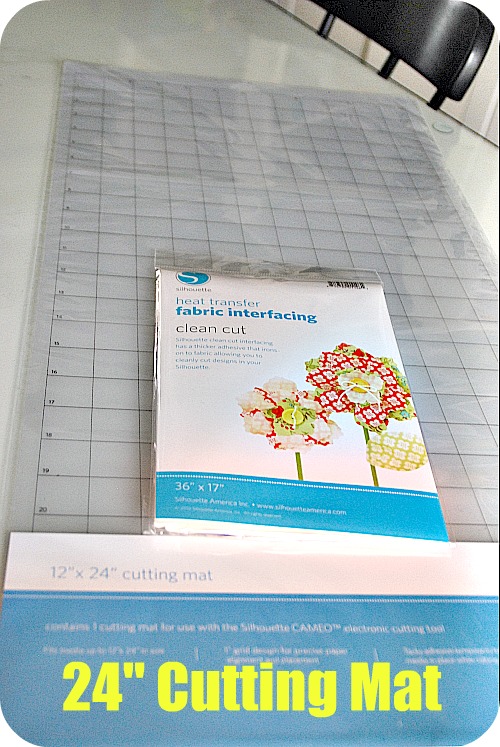 I was able to try out Silhouette's 24-inch mat this week. Wow is it big!! There are so many projects I can think of to use with this mat. The first thing I wanted to make of course was a pillow. And with Spring coming, I wanted to introduce some more colors into my family room. I love yellow. So I took a plain white Ikea pillow cover and some yellow canvas and came up with a pillow that I love!!!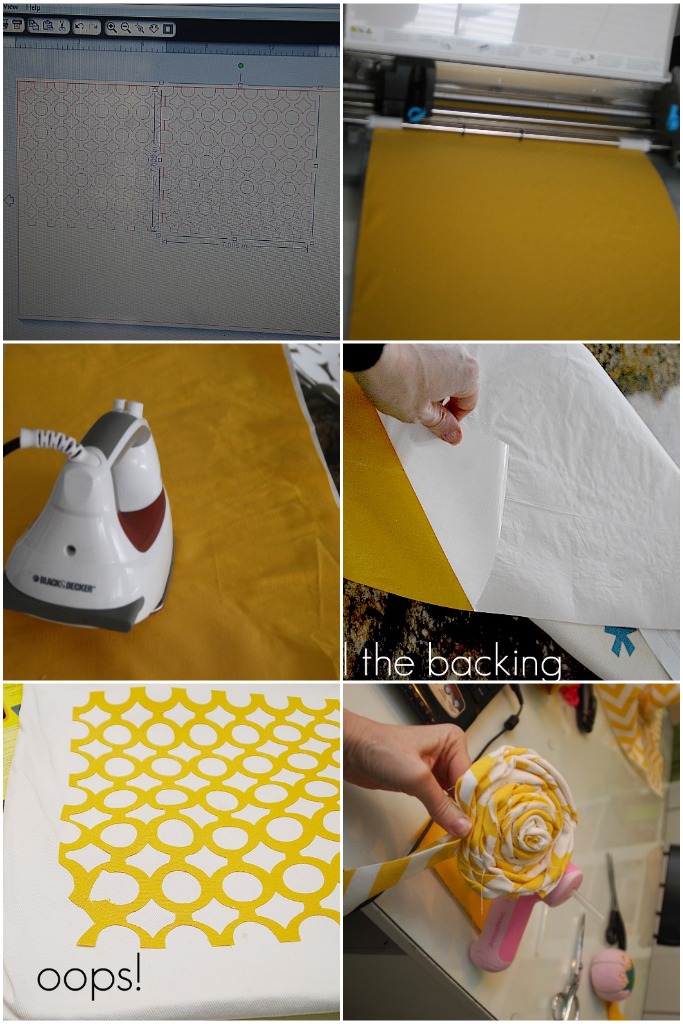 I used one of the shapes from Silhouettes online store, the Circle Links Background — .99. I brought it into my screen and then copied it, then matched them up and erased the lines in the middle to make one big image.
Then I cut out a length of the yellow canvas — 24 inches long by 12 inches wide and ironed on the fabric interfacing.
I peeled off the backing and put the material on my new mat.
Then I cut it out. My machine got off track and messed up one corner before I could reset the machine (just keeping it real)
But once I started it again and got it on track, it cut the fabric out perfectly. And that was a very complex pattern.
Once the design was cut out, I peeled the design off the mat and placed it on my pillow over.
I ironed it on and it looked SO good!!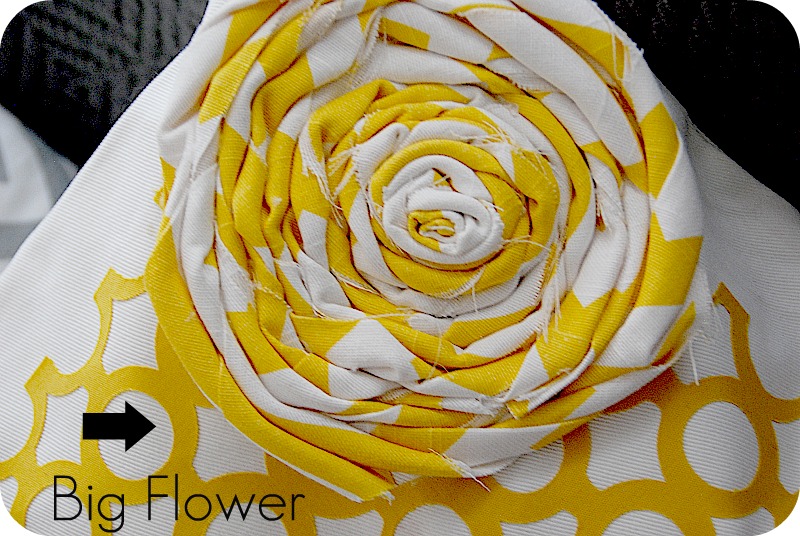 To cover up that little area that got messed up and to add a little ooomph to the project, I made a giant fabric flower out of some chevron fabric.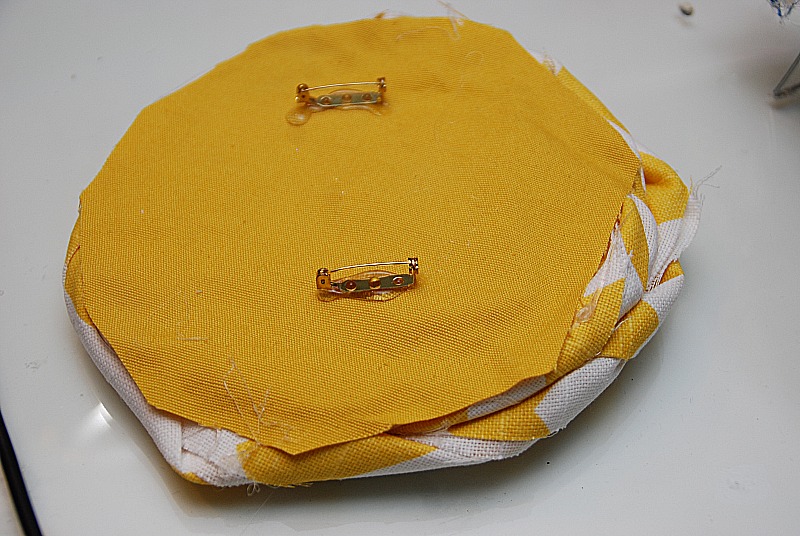 I was going to sew the fabric on the pillow cover but it ended up being so thick that I hot glued it onto a piece of fabric and attached it to the pillow with two pins. That way I can take the flower off while I wash the cover. So the flower won't get ruined.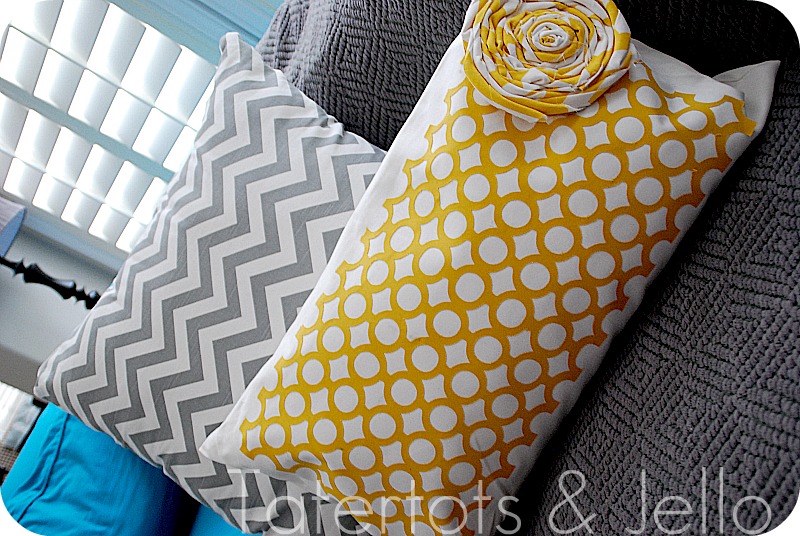 And that is how I made my new favorite pillow!!!!
And the Silhouette people are running a special on their cutting mats + fabric interfacing products — you can get a bundle for a great price right now. Just type in "TATER" at checkout to get a new 24″ cutting mat, plus the smooth and the sewing interfacing packs for a great price (code expires on Feb. 29th).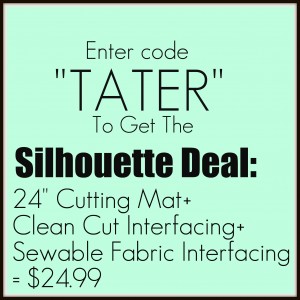 xoxo
PS — It's my favorite day of the week!! Why?? It's almost time for The Weekend Wrap Up Party – I am excited to see YOUR ideas!!! The party starts tonight at 6 pm MST 🙂