Hi all! So happy to be back for another post with Jen. In celebration of Cinco de Mayo…I made up some fresh garlic guacamole. I was never a huge fan of guacamole until I had this recipe. It is made with the freshest of veggies so that makes it a no guilt snack right?!?!! That is always a good thing. I usually double the batch because it goes pretty quickly. A little tip to keep it from browning in the refrigerator is to press some cling wrap on top of it before you cover. Just stir it up again before you serve and you're good to go. Mix up a fresh margarita….get out your favorite tortilla chips and enjoy a little Mexican fiesta at home! This recipe screams summertime which means that it's right around the corner right? Enjoy!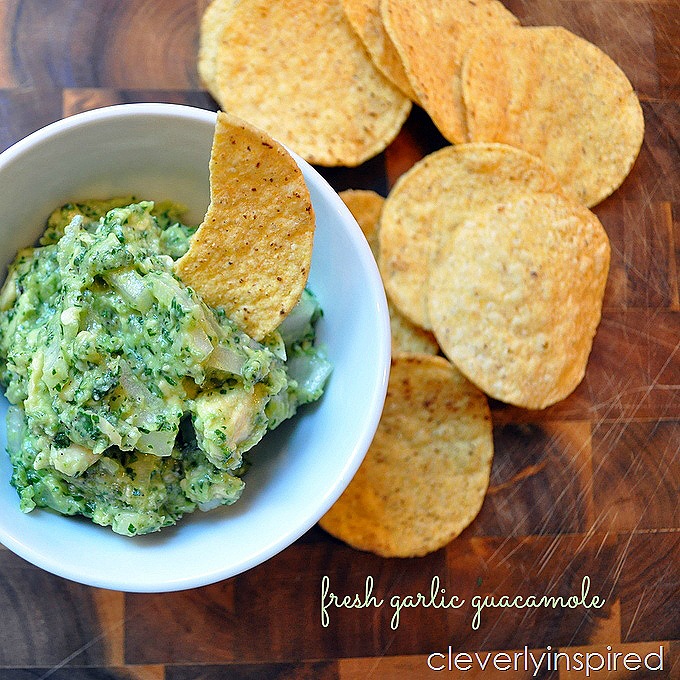 Another little tip…to scoop out the fresh avocado…use a cookie or ice cream scooper. Comes right out of the shell:) Add as much heat as you like….we find that 2 seeded jalapenos is just hot enough for us:)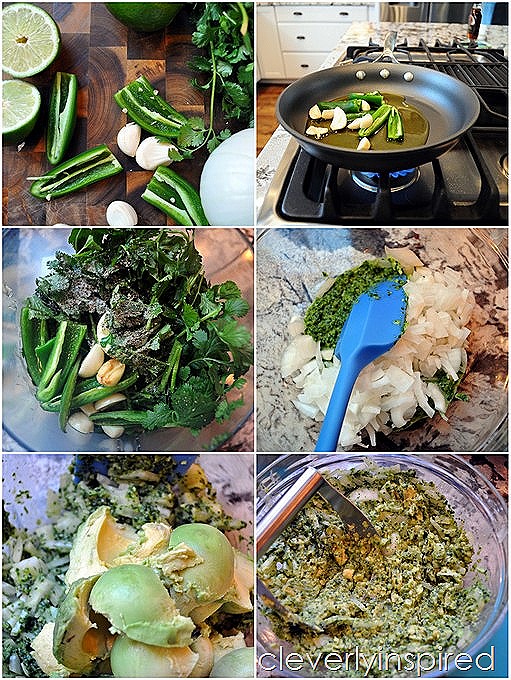 You will need:
3 T olive oil
2 clove garlic, halved
1 or 2 jalapenos, halved and seeded (adding as much heat as you want)
1/2 c. cilantro
2 limes squeezed
salt and fresh pepper
1/4 C onion minced
2 ripen avocados
Heat the oil and add in the jalapenos and garlic. Saute just a few minutes until fragrant.
In a food processor, combine cilantro, lime juice, and jalapeno mixture. Pulse until combine.
In a bowl, combine onion, jalapeno mixture, and avocados. I use a pastry blender to mush it all together:)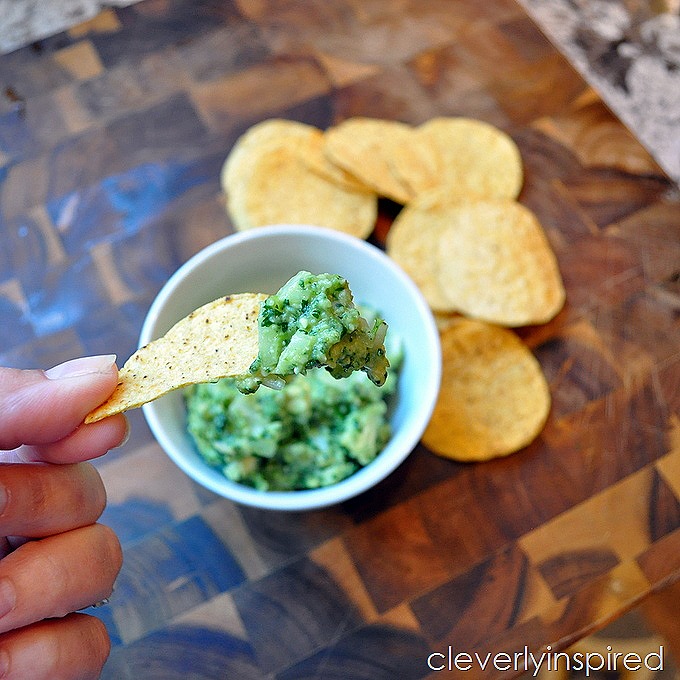 I hope you can stop by and see what I have been up to…)
**********
Thanks Tracie! I love guacamole, and that recipe looks delicious! Tracie has so many fabulous ideas on her blog. Here are a few I think you'll love: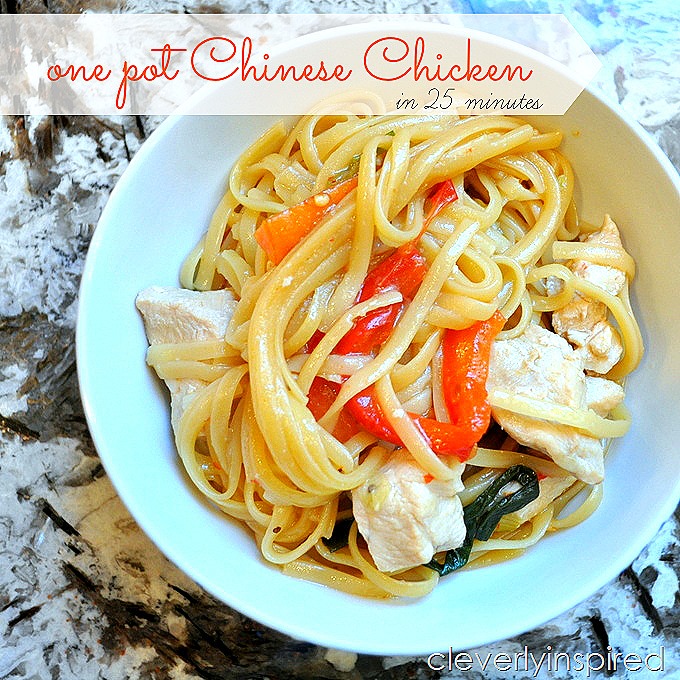 Her One Pot Chinese Chicken looks like the perfect light dinner!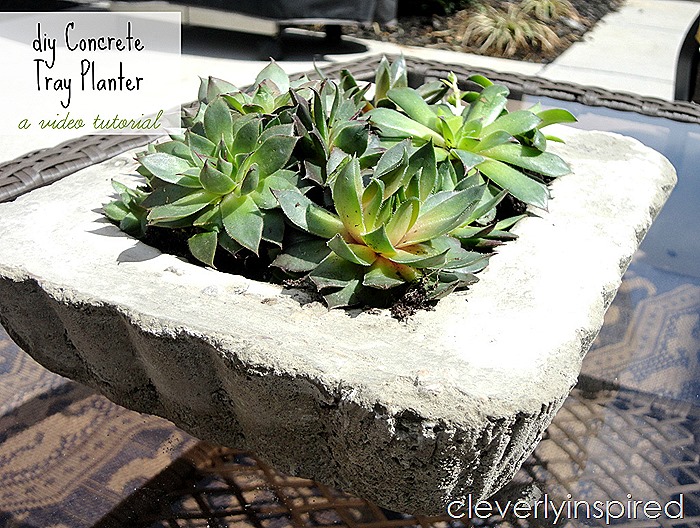 And, I love this DIY Concrete Tray Planter! Such a fun spring/summer project to do.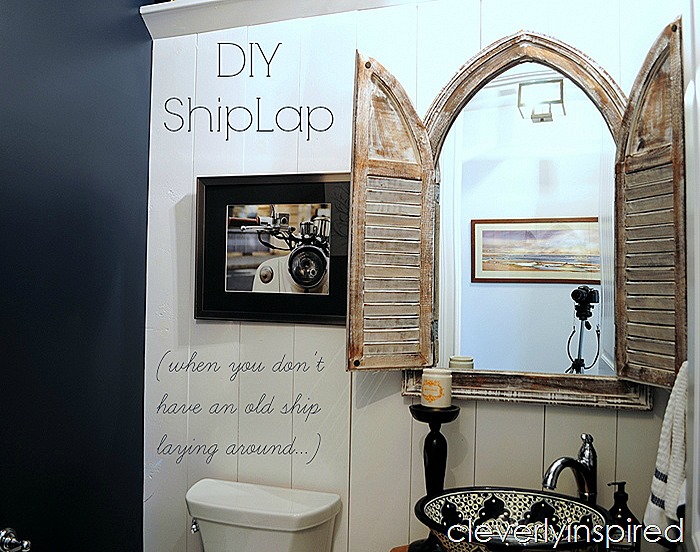 And this DIY Shiplap in her bathroom is such a fun idea! I love it.
Visit Cleverly Inspired and




xoxo

Fresh Garlic Guacamole
Cuisine: Fresh Garlic Guacamole
Author:
Prep time:
Total time:
Serves: 15
Ingredients
You will need:
3 T olive oil
2 clove garlic, halved
1 or 2 jalapenos, halved and seeded (adding as much heat as you want)
1/2 c. cilantro
2 limes squeezed
salt and fresh pepper
1/4 C onion minced
2 ripen avocados
Instructions
Heat the oil and add in the jalapenos and garlic. Saute just a few minutes until fragrant.
In a food processor, combine cilantro, lime juice, and jalapeno mixture. Pulse until combine.
In a bowl, combine onion, jalapeno mixture, and avocados. I use a pastry blender to mush it all together:)