Hello! It's Kristin from Yellow Bliss Road, back again with another adorable printable that's perfect for summer. Because who doesn't love S'Mores??
I love S'Mores – they are the king of summer desserts! In case you don't know what S'Mores are, they are basically heaven on a graham cracker…a creamy milk chocolate bar topped with a gooey roasted marshmallow all sandwiched between two graham crackers. If you've never tried one, you must! They are super easy to make at home in the microwave anytime you have a craving, and of course they are best when roasted over a BBQ or a fire pit. Just be sure to have some hand wipes close by, because they get messy!
Did you know that there's even a national day dedicated to this amazing dessert? National S'Mores Day is August 10. This S'Mores gift idea is perfect for delivering to a neighbor or a friend to help them celebrate! (Maybe they'll even invite you to join them!). The gift as pictured makes four S'Mores sandwiches. You could of course place the ingredients in any size container, and customize the amount for individuals (think party favors!) or for a whole family.
Here's what you will need:
Four Graham Cracker sheets
Eight large marshmallows
8 Mini Hersey Chocolate Bars (they are sold in packages of 8) or 2 regular sized bars
1 quart Wide Mouth Mason Jar
Printable gift tag (below)
To assemble, place the graham crackers in the jar first, then the chocolate bars, and finish with the marshmallows.Replace the lid. Wrap ribbon or twine around the lid and secure the S'Mores printable gift tag. Then wow your friends and neighbors with your amazing and thoughtful gift!
Of course you don't have to go the traditional S'Mores route, you could use Reese's Peanut Butter Cups instead of chocolate bars, or Chocolate Chip Cookies instead of Graham Crackers. Or if you really want to impress your friends, fill the jar with my S'Mores Oreo Brownies. Trust me, you will be everyone's BFF with those bad boys!
To download the printable tags, click the image below.
Or, hop on over and check out my round up of 35 delicious S'Mores recipes!
Thanks for having me Jen – I'll see you next time!
***********
Thanks Kristin!! Those printables are so adorable and fun. I had no idea about National S'mores Day! What a great excuse to give a fun summer gift to friends and neighbors don't you think?
Kristin has amazing ideas on her blog. Here are a few recent projects of hers that you should totally check out: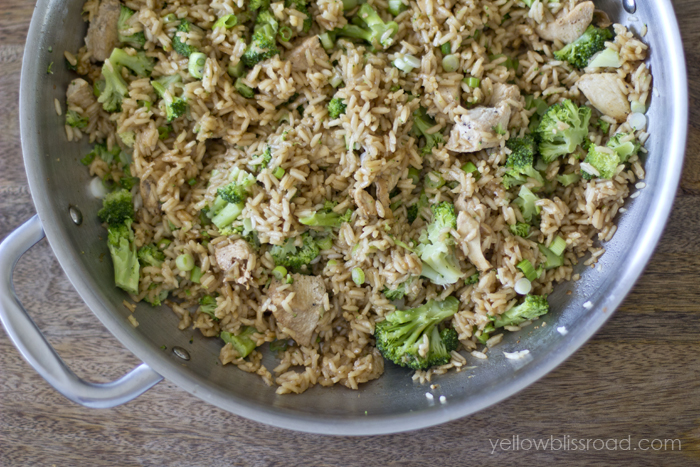 This recipe for Lemon Chicken & Broccoli Rice looks so yummy. If you're always busy and on the go, she has the best one pot meals on her blog.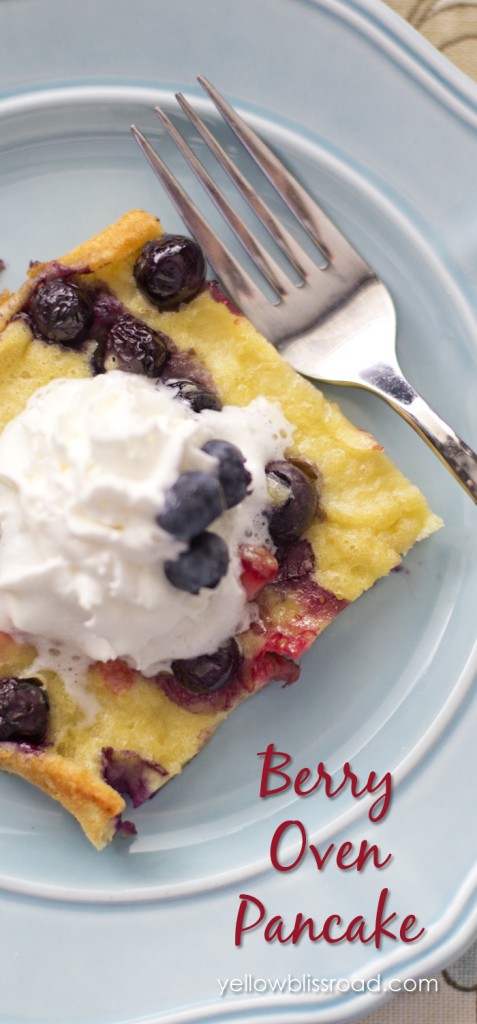 And have you ever tried making pancakes in the oven? This recipe for a Berry Oven Pancake looks so yummy!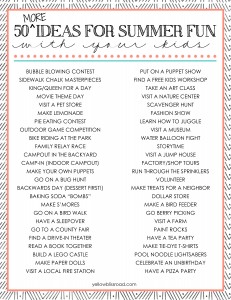 And if you're looking for 50 Ideas for Summer Fun, she's got a great list for you over on her blog. And, it's a free printable too!
I love having Kristin as a contributor this year! Make sure to Follow Yellow Bliss Road and



xoxo