Check out this fun family project to keep kids' hands busy — whether it's summertime at your home, family time at a cabin, or even a family get together anytime of the year.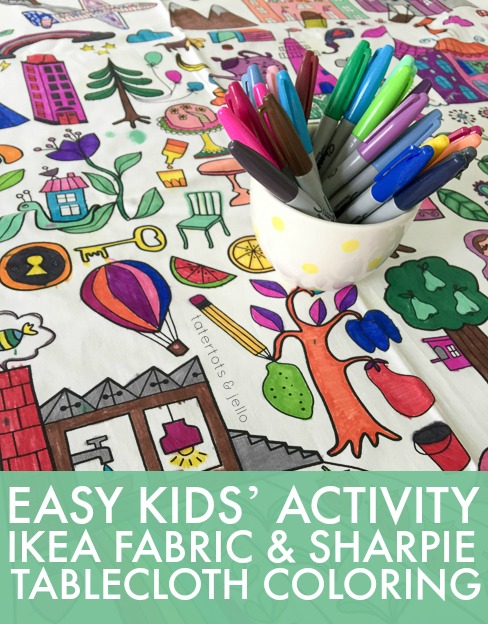 My kids have been on a coloring kick this summer, and that inspired me when I saw this fabric at IKEA!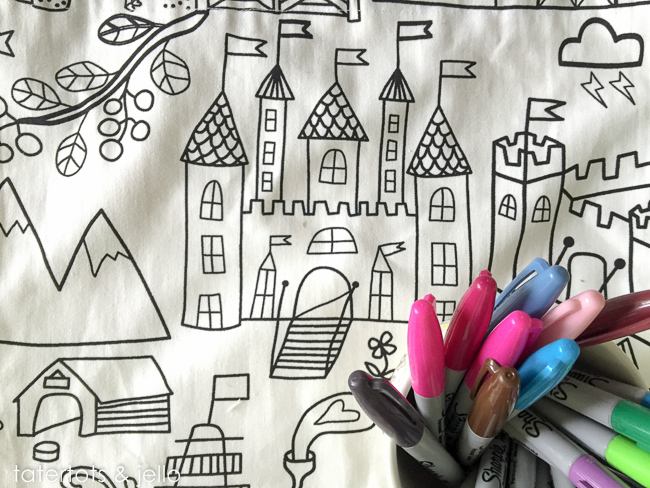 Here's what I did:
While at IKEA recently, I saw this cool fabric: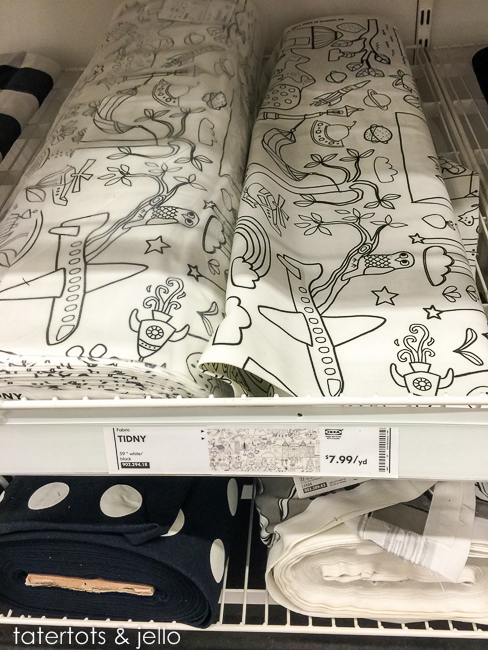 As you can see in the picture, it's called "TIDNY" (Item number is 902.294.18) and is sold by the yard ($7). (
Here's the link to see it online
if you don't have an IKEA close to you, but apparently it's sold only in the stores.)
You don't have to use a sewing machine – you could just fold the edges over and glue them – but I sewed the edges. Boom — instant tablecloth!
(Bonus idea – I had a little fabric left over, so I made up a few drawstring bags to give as birthday gifts, along with a pack of Sharpies.)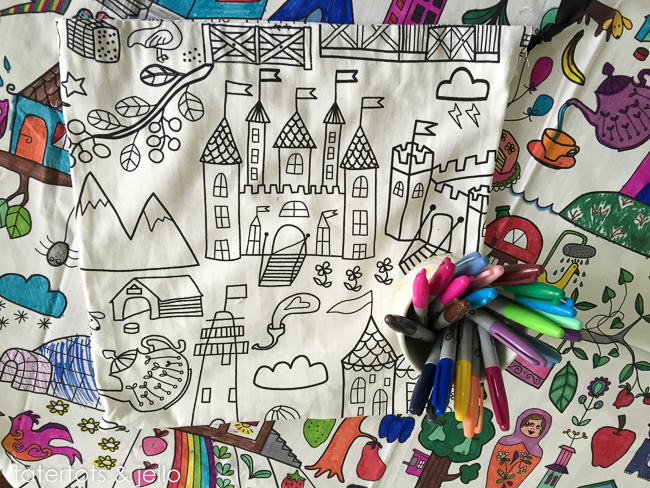 Little did I know that even teenagers would love coloring it. The kids spent hours around the table coloring and we had some great conversation.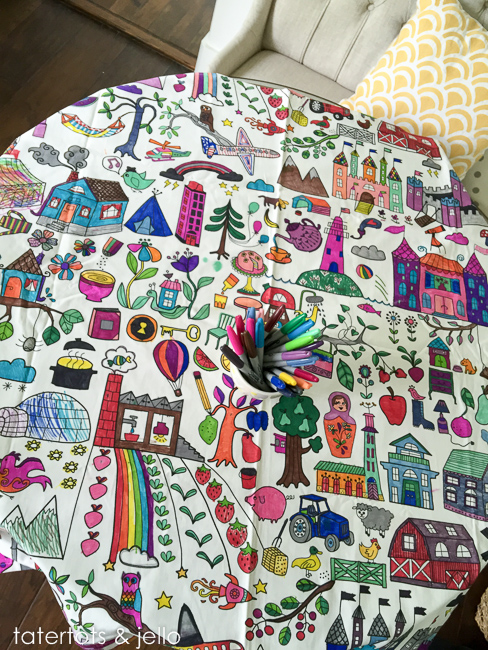 Now we have an awesome table cloth for picnics at the park. You can use it as a fun summer tablecloth – or all year long.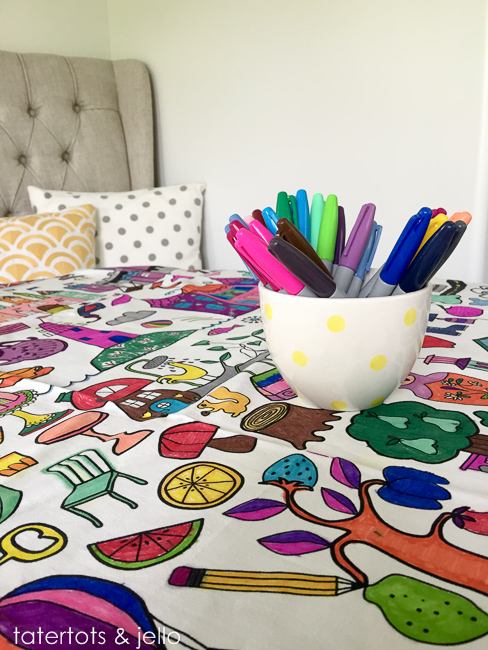 My favorite kind of project – easy and fun! And it keeps the kids busy … for at least a little while!
What's your favorite kids' summer activity?
For more great kids games – check out these 30 Game Activities from Kids Activites Blogs!
xoxo

The Amazon link in this post is an affiliate link, which means that if you buy from that link, I get a tiny percentage of the sale to help keep TT&J running. See my disclosures.