I love chandeliers.
One of my favorite DIY projects are finding ways to transform chandeliers and make them unique!
I've been working on creating a 'Tween Hangout Room for my daughters. And of course I thought it should have a fun and funky chandelier!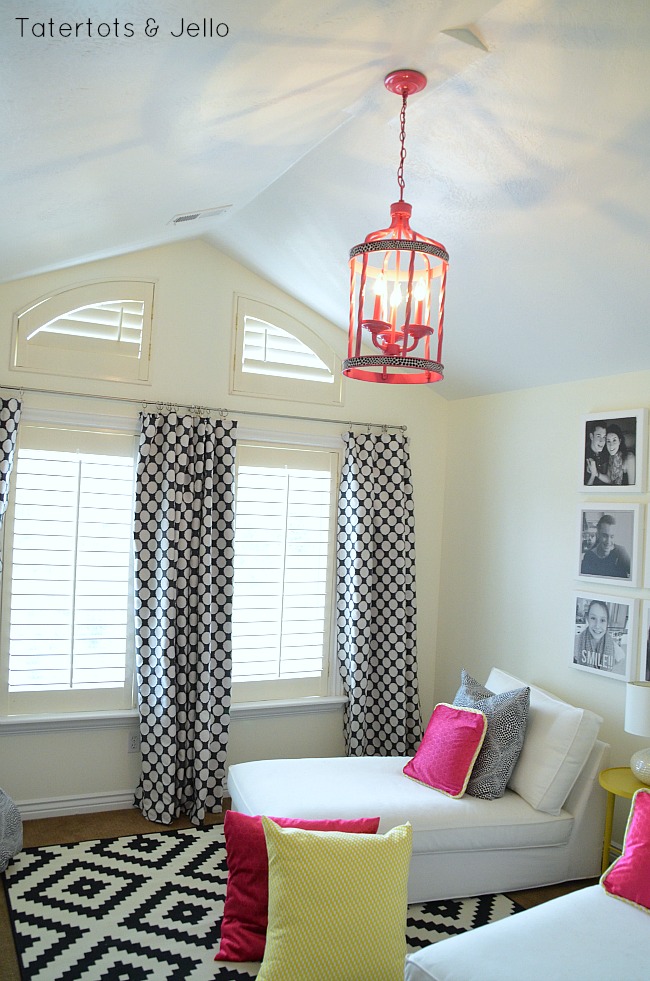 Last week I shared a sneek peak of the room. Waverly let me pick out some of their fabric for the room. I picked out some happy black and white fabric, with pops of yellow and pink.
Today I'm sharing an easy way to create a custom light fixture with paint and fabric!
I found a basic light at my hardware store. I bought it for under $75. And it would be even cheaper if you could find a thrifted light fixture.
I decided to spray paint the light — because seriously spray painting is so much easier than manually brushing on paint. And the spray paint I used had a paint AND primer together – which really saved me time!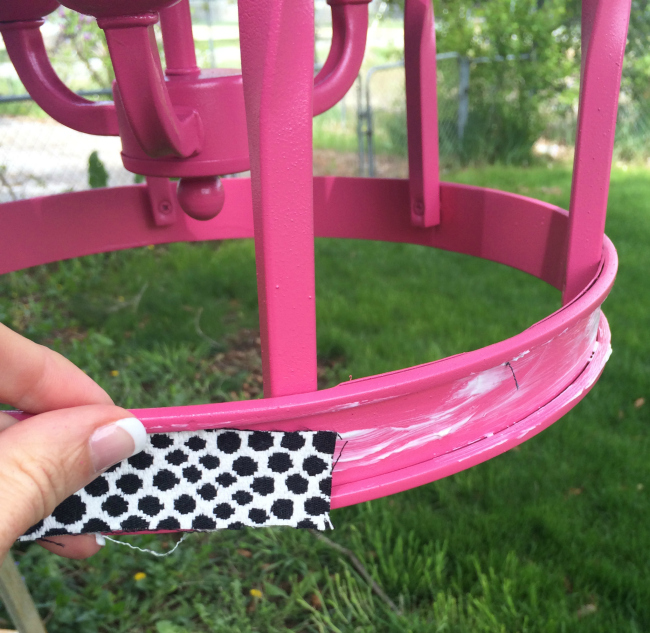 After the paint was dry, I measured the bands and cut strips of material to fit over them. Then I took the strips of fabric and attached them to the metal bands on the light fixture with mod podge. I just added a thin layer of mod podge around the bands and then placed the fabric over the mod podge and smoothed it down with my fingers.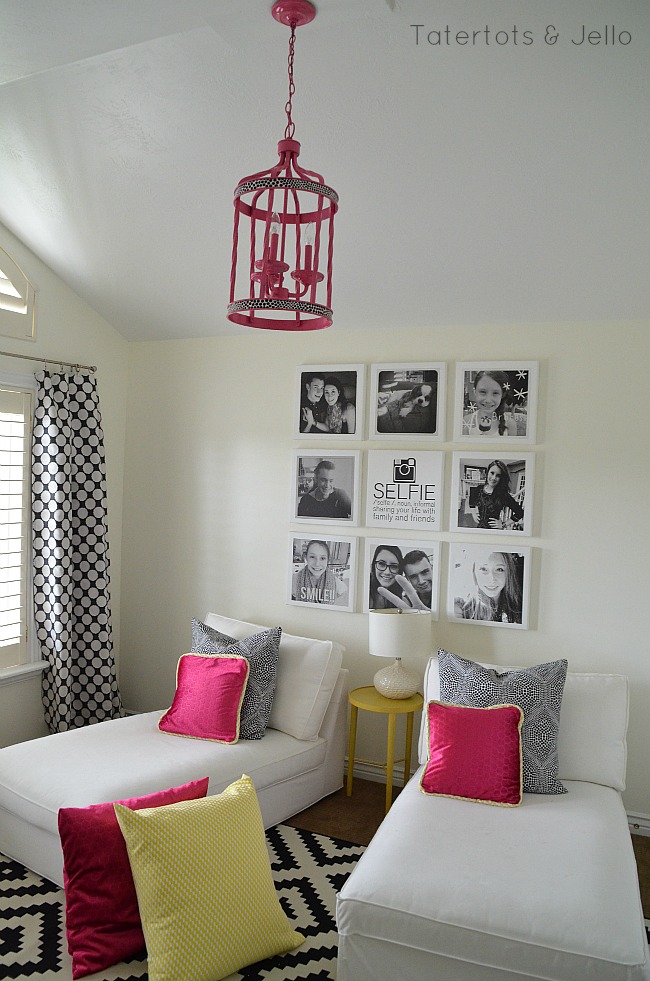 Adding fabric to the chandelier seemed like a way to draw the prints in the pillows UP to the light fixtures. Which it did!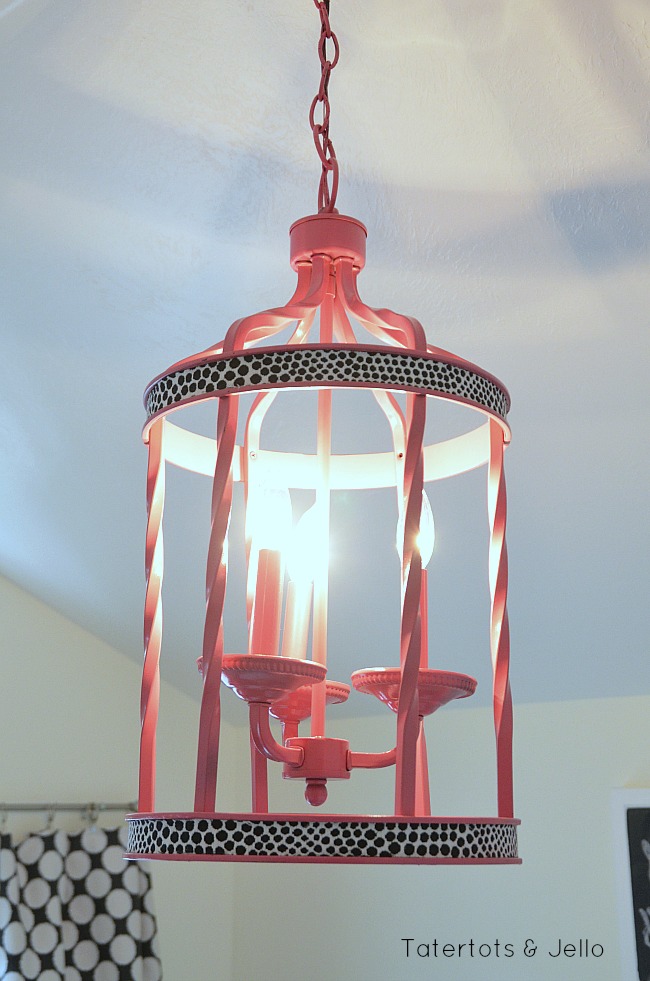 I can't wait to show you the whole Tween Room Reveal on Thursday!!
And here are a few other Chandelier Makeovers I've created over the past year or two: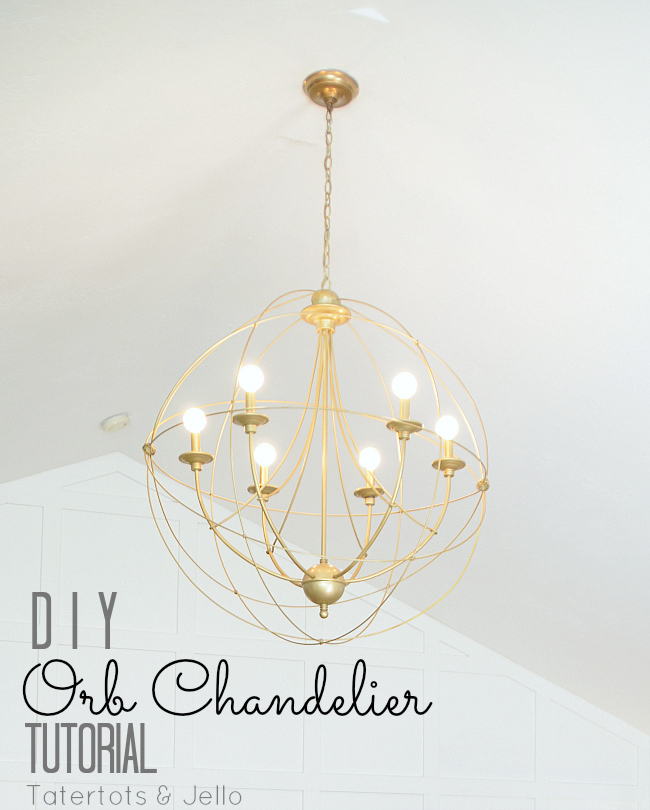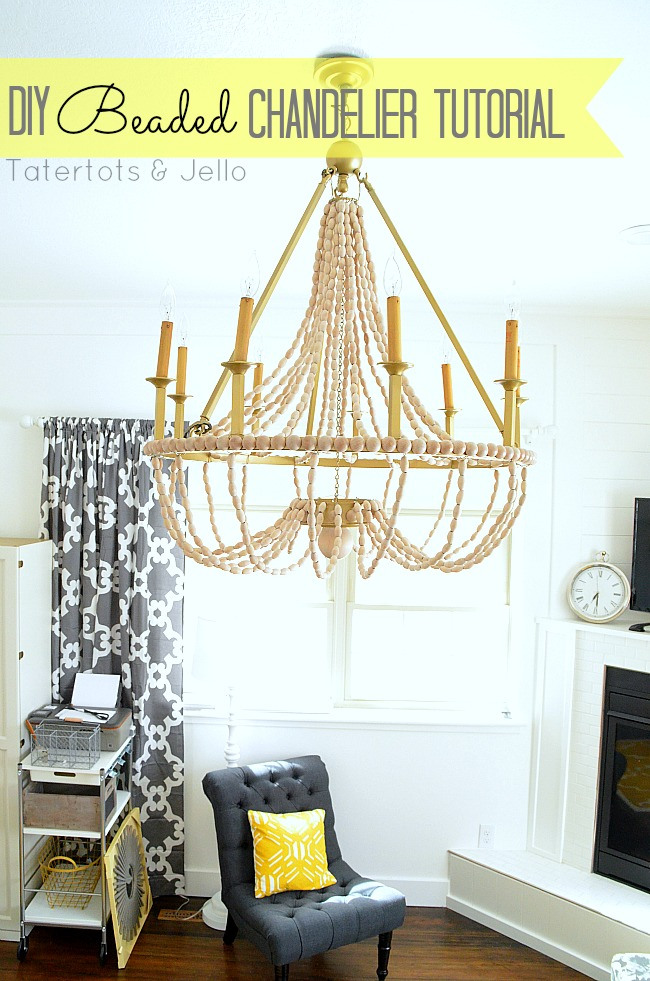 DIY Wood Beaded Chandelier Tutorial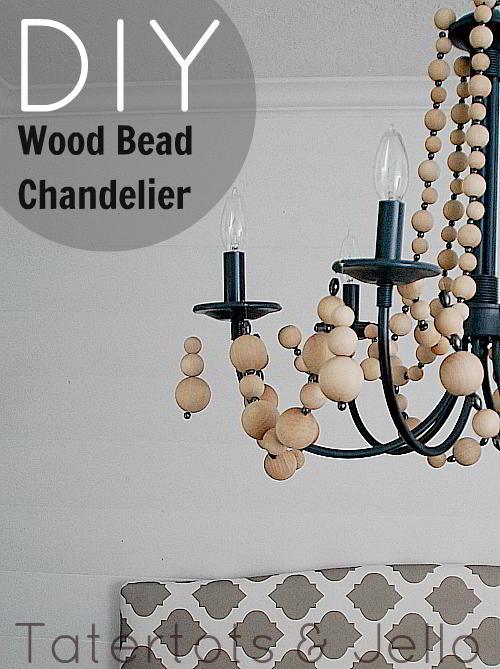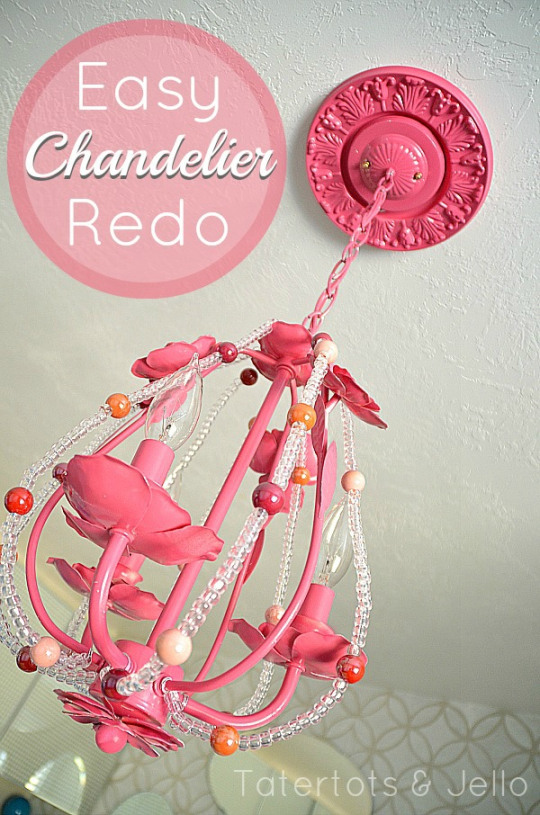 xoxo