Hi TT&J readers! I'm Holly from My Sister's Suitcase and I'm back this month to show you guys a simple way to update a little girl's bedroom with this whimsical yarn tassel bed skirt!
When I first discovered tissue tassels, I made them for parties, holiday decor, and even created a tissue tassel mobile for my baby's nursery. The downside of the tissue paper tassels is that they can get torn or smashed easily. I wanted to incorporate them in my toddler's bedroom but I knew she would ruin the the tissue ones so I went with YARN instead!


I found this awesome Neon Pink yarn at JoAnn's (Lion Brand), along with some Red Heart boutique yarns on clearance (Trio for the blue tassels, and Sashay for the silver ones). Here's what I used to make my tassels:
Yarn (Lion Brand – 81 yard skein made 6 tassels)
Something to wrap your yarn around that is the desired length of your tassel (a clipboard worked perfect for these 8″ tassels)
Scissors
The process for making a yarn tassel is so easy! It is a perfect thing to do while you are watching a movie or catching up on Netflix.
1. Take the end of the yarn and hold it in place on the front of the bottom of the board. Now wrap it over the front and around the clipboard. Keep wrapping it until you have the desired thickness for your tassel. I wrapped mine 18 times. 2. Cut the yarn at the bottom of your board. 3. Now you will cut a small piece of yarn to tie the tassel together. Mine was about 8 or 9 inches but I just eyeballed it.
4. Thread the smaller piece of yarn underneath your rows of yarn and pull it to the top of the board. 5. Tie it together once, and hold the ends securely. Now flip the board over to the other side (still holding on to the yarn at the top.)
6. Now you are ready to cut! Cut the yarn carefully across the bottom of the board, and that's it! Starting to look like a tassel, huh? Make sure the ends are even and then tie the top once more into a knot to make it secure.
7. Now you will cut one last piece of yarn, a little longer than double the length of your tassel. Just eyeball it! 8. Use this piece to tie off your tassel, about an inch down from the top. Tie in a knot and trim the ends to match your tassel length. ALL DONE!! Once I got going, it only took me about 3 or 4 minutes per tassel. Aren't they gorgeous?
Here is what my daughter's bed skirt looked like before:
It is really cute, but I wanted to add some color since her comforter is also white. I decided to add my tasssels at the top of the bedskirt for a few reasons… First, it was really easy to attach them and they are not permanently sewed on, so I can still take them off and wash the bedskirt easily. I used regular masking tape to attach them to the part of the bed skirt that's hidden by the mattress.
Second, Her comforter is a twin size on a full bed, so it doesn't hang much over the sides. The way I attached the tassels, I can see the full tassel and it looks like they are almost part of the comforter when her bed is made. I like how it looks both ways!
My daughter loves the new "icing" on her bed!
You can check out some other projects in my daughter's room here. Thanks for having me Jen!
************
Thanks Holly! The tassels added to the bedskirt make it so fun! I love the bright colors, and the whimsical feel to your daughter's bed. What little girl wouldn't love that? Holly has amazing ideas on her blog, My Sister's Suitcase. Here are a few of her recent projects that I think you should check out: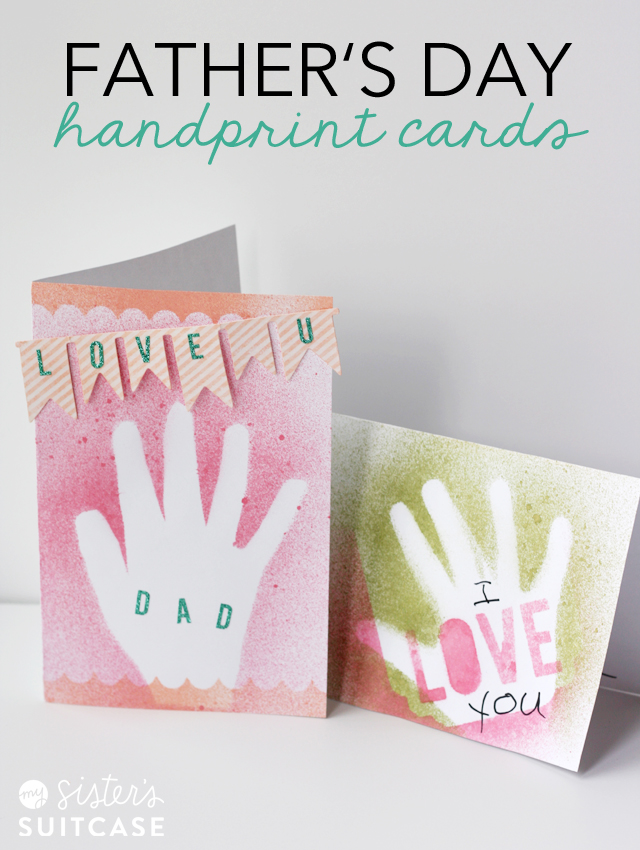 These Easy Handprint Father's Day Cards are such a good idea for a sweet, personalized card for Father's Day!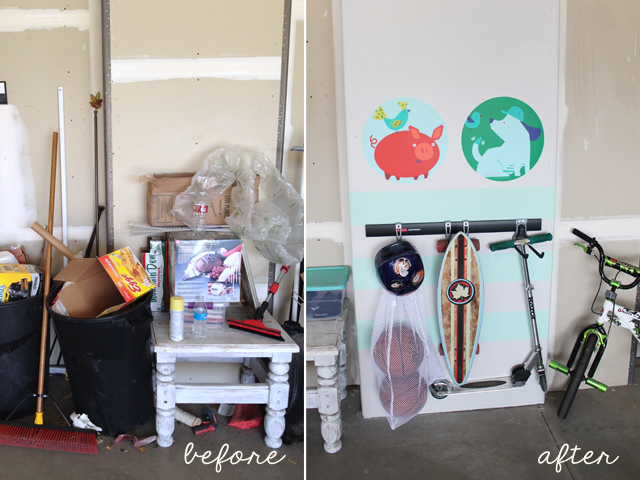 And if you're looking for a good summer organization project, this post with 4 Ways to Refresh Your Garage for Summer is a great place to start!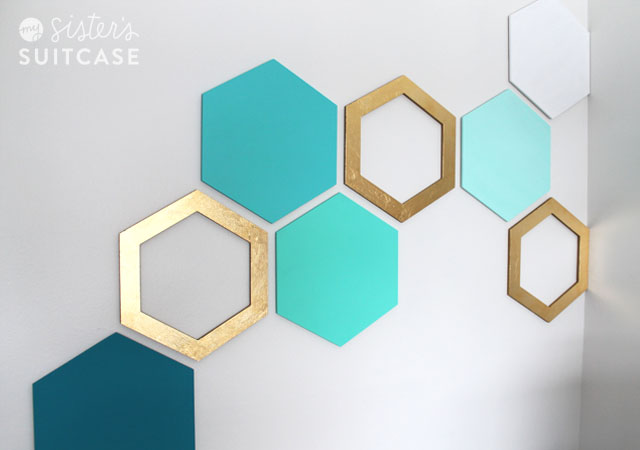 They also just opened their own Etsy Shop where you can buy amazing home decor like this Hexagon Accent Wall.
Make sure you follow My Sister's Suitcase!!

xoxo