Welcome to the Summer of Paper series – where we've invited fabulous guests to create projects using supplies from my Home + Made paper decor line.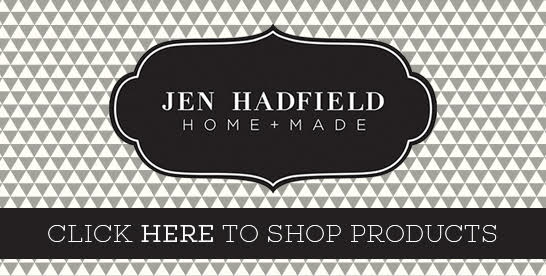 Hi, fellow TT&J readers! My name is Deborah and I blog at Salvage Sister & Mister with my husband. Our goal is to live a life making the best with what we have. One of the ways we do this is by using craft supplies to turn junk, thrifted, or otherwise discarded items into beautiful things for your home.
For us, life can be complicated enough so we don't want to make anything harder than it has to be. We love to "Keep Life Simple". All these projects are super simple and quick! How about them apples?
Here's what I started with:
A $2 garage sale bulletin board
An old Goodwill frame
A free large food jar
What I used from the Jen Hadfield Home + Made Collection:
12 x 12 Pebbles Decorative Paper
Hanging Chalkboard
Dies
Gold Alpha Stickers
Chalkboard Stickers
Gold Garland
For the jar, I took a piece of the Pebbles Decorative Paper and cut a strip to cover the jar label, using double sided tape. Of course you can soak the label right off, but I wanted pretty paper on the jar anyways so why bother soaking, right? I then took a Home + Made Chalkboard Label and applied it in the center. EASY PEASY! Add some fresh flowers…….
BAM, perfect centerpiece!
The frame was just as easy.
I took the decorative paper and cut to size. (All the paper was from the Home+Made collection.)
I had some leftover paper scraps so I made some photo ends. I didn't measure so they are different sizes and that works for me. If you are more particular, by all means measure away.
This bargain bulletin board was just needing some pretty decorations.
I used the banner die and cut around the paper. I added the gold alpha stickers and pinned the paper with push pins for a simple banner.
A little more paper décor plus the gold garland, and this upcycled bulletin board is boring no more!
Last but not least, this paper is way to pretty to waste!!!
I took a heart craft punch and made some confetti….."Waste not, want not!"
I hope you enjoyed seeing my crafting trash to treasures!!!
And before I go, I would like to take a moment to say thanks to Jen Hadfield for the opportunity to work with these AMAZING craft products. They are GORGEOUS!
***********
Thanks Deborah! I love the idea of up cycling things we have! And, everything turned out so fun and beautiful! Deborah has more great ideas for up cycling on her blog. Here are a few I know you'll love:
Find out how to knock off your favorite look with this Pottery Barn Inspired Salvaged Wood Floor Mirror!
Find out how to take an old can and Re-purpose it into a Gift!
She even shows you how to re-purpose your Junk Mail into Confetti! So cute!




And if you'd like to try this project she shared today, you can find my
Home + Made line
at craft and hobby stores near you!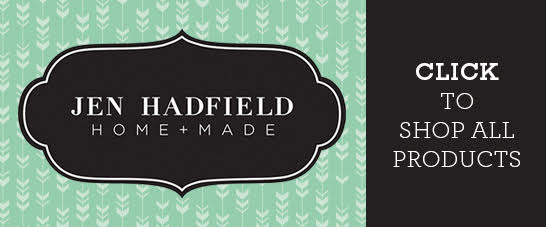 xoxo