DIY Pocket Mini Scrapbook. Keep your memories close at hand with a handy little scrapbook that has pockets and fits in your purse!
DIY Pocket Mini Scrapbook that Fits in Your Purse!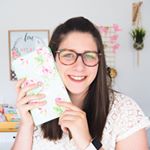 Hello crafty friends, It's Lucile here for Jen Hadfield ! Today, I am here sharing a new project with you – a pocket mini to keep your memories close at hand. For this project, I used the new collection This Is Family. I love the colors and patterns of this collection.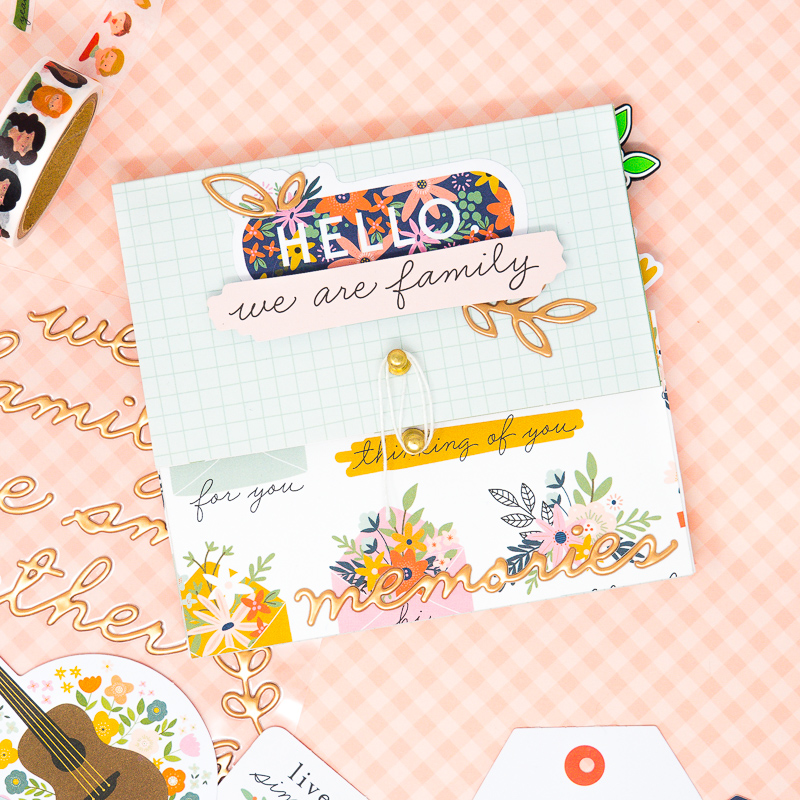 Make the Pocket Scrapbook Cover
To make the cover, I used two different papers from the collection. I chose a paper with patterns for the bottom and a more neutral paper for the flap. I added some die cuts and words to decorate the pocket. To close it, I used gold closure and a thread. I'd recommend trying 2 brads to get the job done!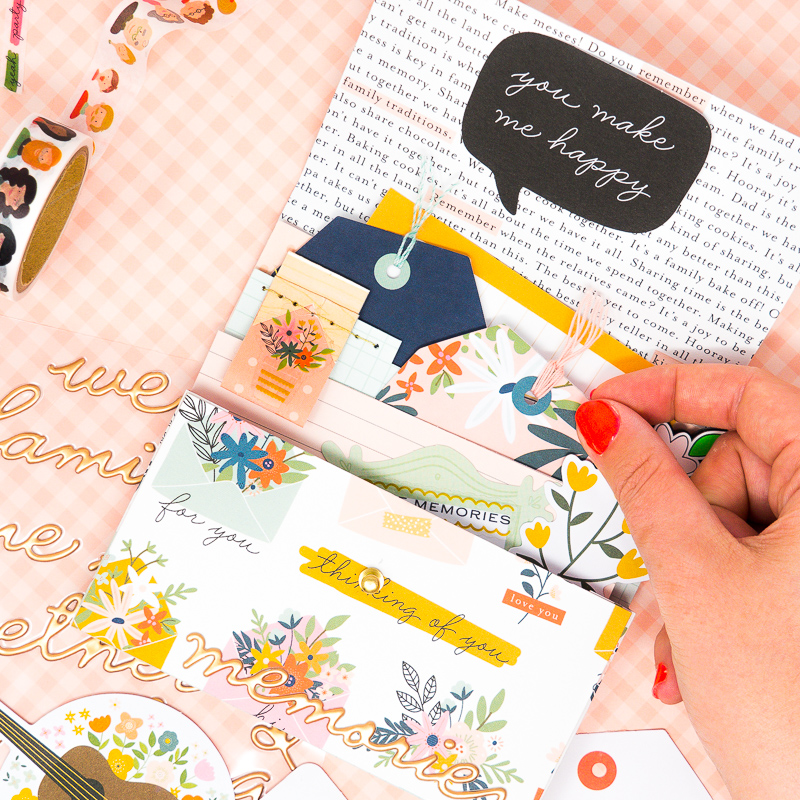 Create Compartments Inside the Pocket Scrapbook
Inside I created several different compartments to organize my memories. I also added tags to record memories with my family.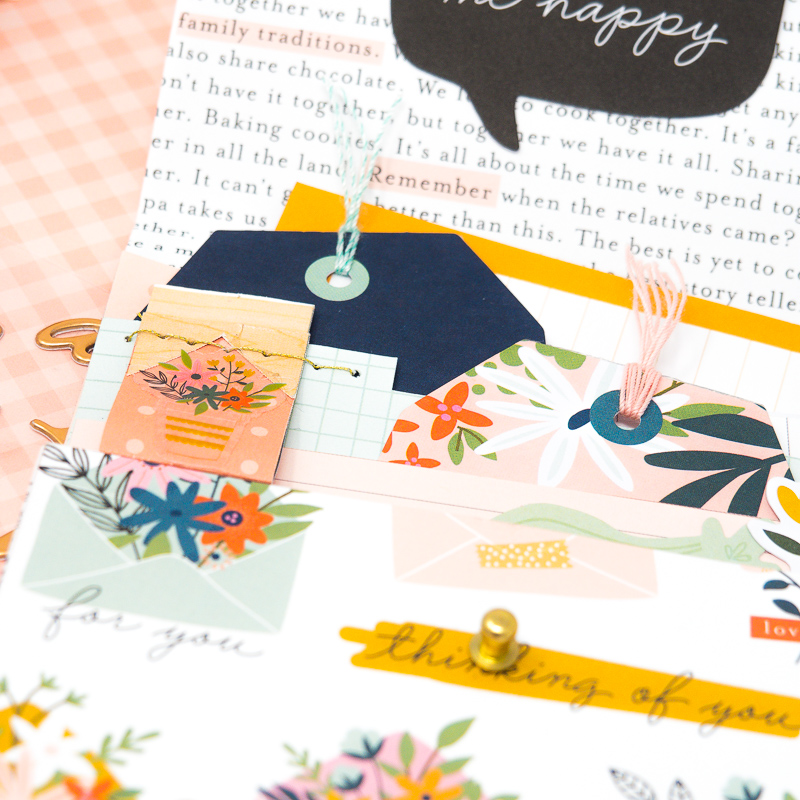 Add Special Touches Inside the Pocket Scrapbook
To decorate the inside of my pocket mini, I added tabs that I sewed into place with gold thread. I also used some die cut shapes.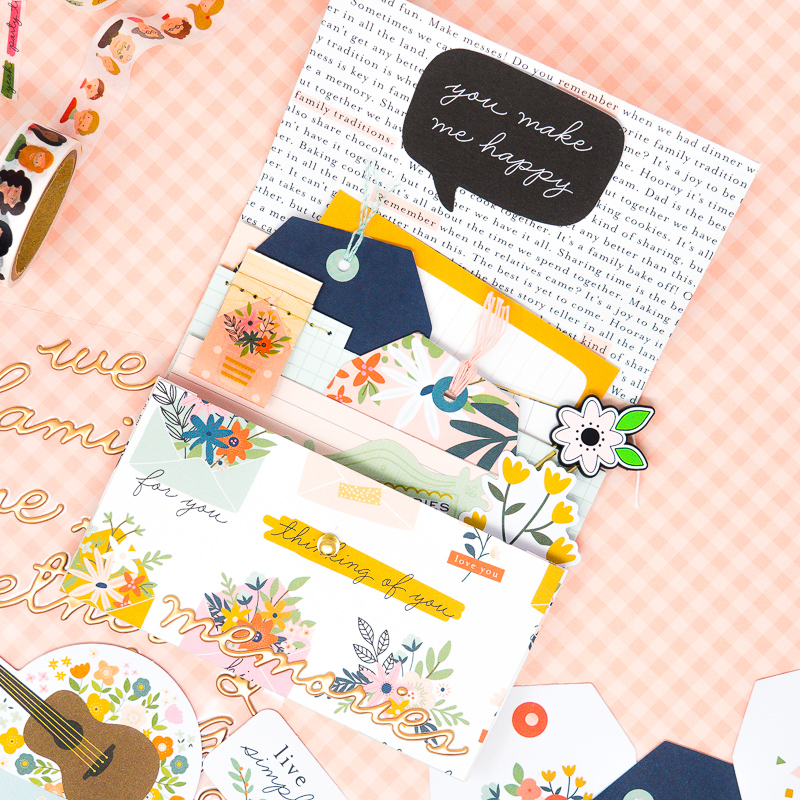 Add Die Cuts and Embellishments to the Inside of the Pocket Album
I finished the inside of my pocket mini by adding die cuts on the upper part and a paper clip of the collection as well.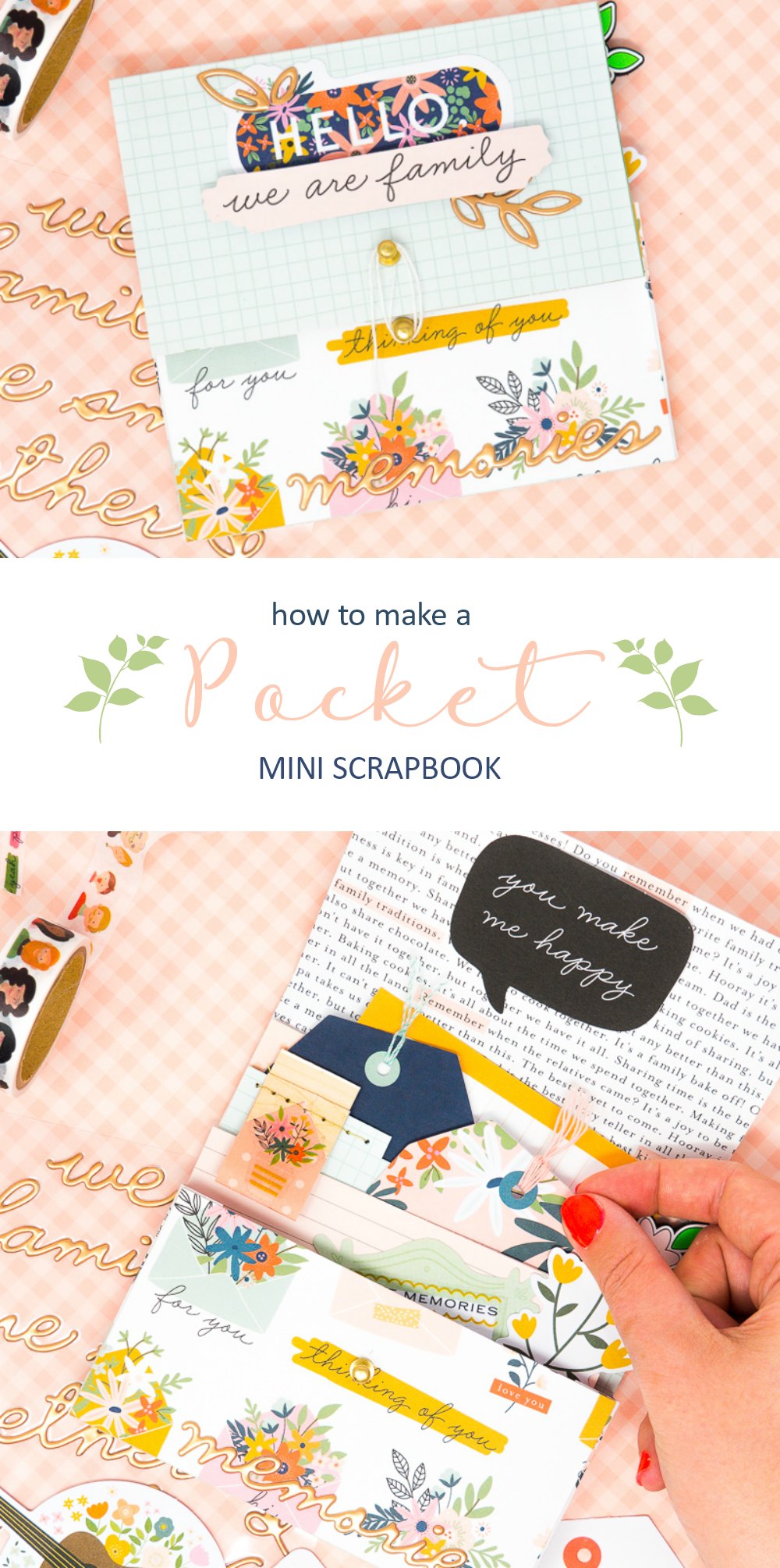 A Pocket Scrapbook Makes a Great Gift

I hope you like this creation. You can reproduce it for different themes, styles, and needs. I'd definitely recommend it as a gift! See you soon!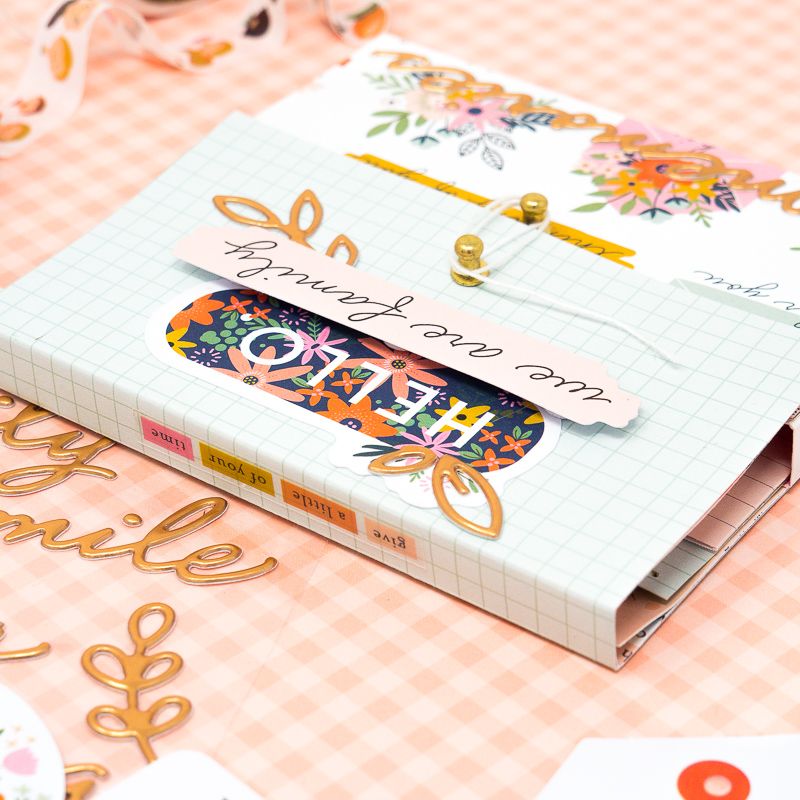 Thank you for that wonderful tutorial Lucille! I can't wait to make some for gifts this year!
Be sure to follow along with Lucille and all of her creative projects!
Be sure to check out these DIY Gift Boxes that Lucille made out of paper!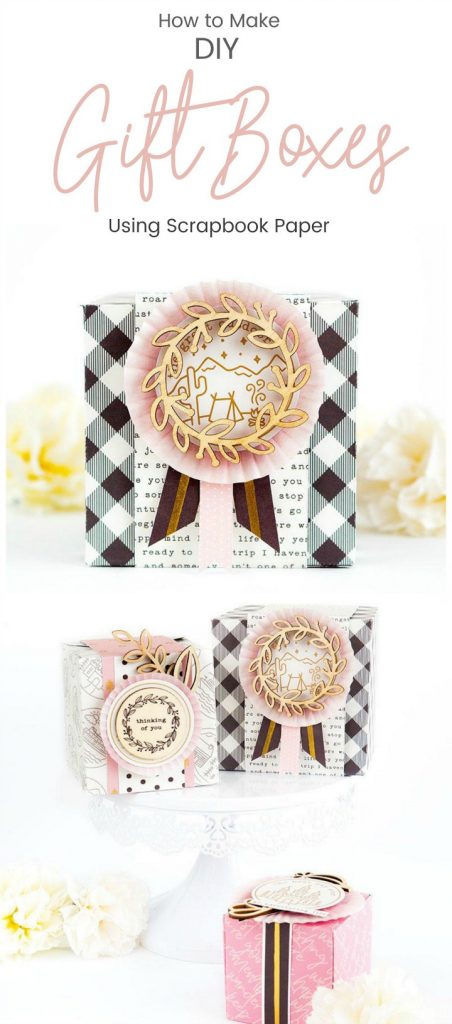 Have a Creative Day!
xoxo