Hi everyone! It's Holly from My Sister's Suitcase. Do you guys remember tangrams? I loved creating different objects and animals from tangram puzzle pieces as a child. Recently, I've been loving the clean lines and geometric design possibilities of these shapes. I've been thinking about creating a huge set of wooden tangrams for my kids, and with school starting next week, I thought it would be the perfect time to spruce up their study area. I installed a simple magnetic wall above their desks, and then added these awesome tangram shapes. Now they can create their own designs!
Here are a few of the patterns my kids wanted to try:
I love creating interactive artwork that allows my kids to express their creativity! My daughter loves making her own abstract designs:
Here's how I did this project. I started with two zinc metal sheets (24″ x 36″ each) and a set of unfinished wooden tangram shapes:
A traditional set of tangram puzzle pieces includes 7 pieces. Here are the dimensions I used:
1. Large triangle (2) – 21.75″ x 15.5″
2. Medium triangle (1) – 15.5″ x 11″
3. Parallelogram (1) – 11″ x 7.75″
4. Square (1) – 7.75″ x 7.75″
5. Small triangle (1) – 11″ x 7.75″
The shapes are cut from 1/4 inch MDF, and I have recently added this set to our shop, Geometree Design. I painted them each in a different shade of orange and yellow craft paint. I love these sunset colors!
Once all of the shapes were dry, I hot glued button magnets to the back of each shape.
To create the magnetic wall, I hung the two sheets of metal together on the wall to make them look like one big piece. To attach the sheets to the wall, I used 1.5″ finishing nails in the corners and every 12 inches along the border. My husband helped me drill small holes (with a 5/16″ drill bit) in the sheet metal first to create the holes for the nails to fit through. We laid the sheet metal on the floor and put a piece of scrap wood underneath to drill each hole. This made it a piece of cake to hang up! I added my huge magnetic tangrams and I am so happy with the final result!
My kids are loving the new wall! If you don't want to mess with magnets, it would still be just as fun to create some wall art with one of these sets of tangrams, and use 3M Command strips to hang them up. I'm excited to try this out in a friend's nursery for her little boy. What would you make with your life-size tangram shapes?
***********
Thanks Holly! I totally remember tangrams, and what a fun idea for a study space!! My Sister's Suitcase is full of fun, amazing ideas. Here are a few that I love: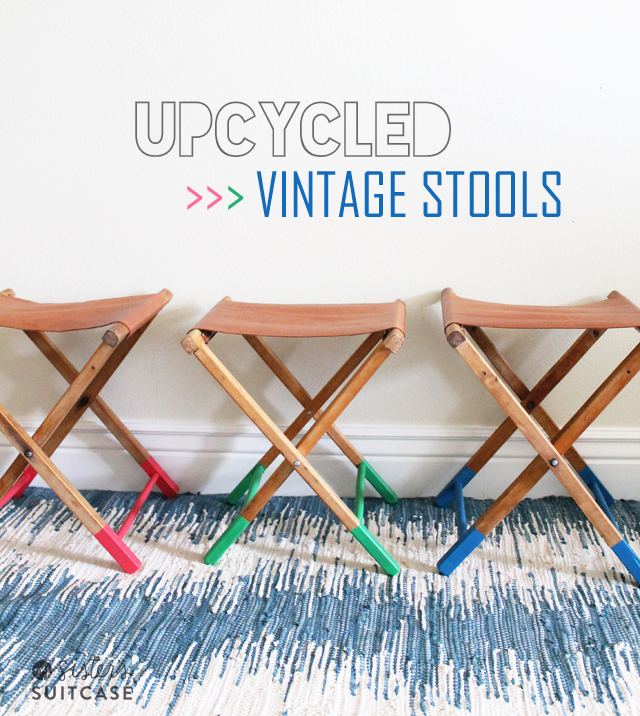 I love these Upcycled Vintage Stools!! The leather makes them so fun, and more durable to use any time!!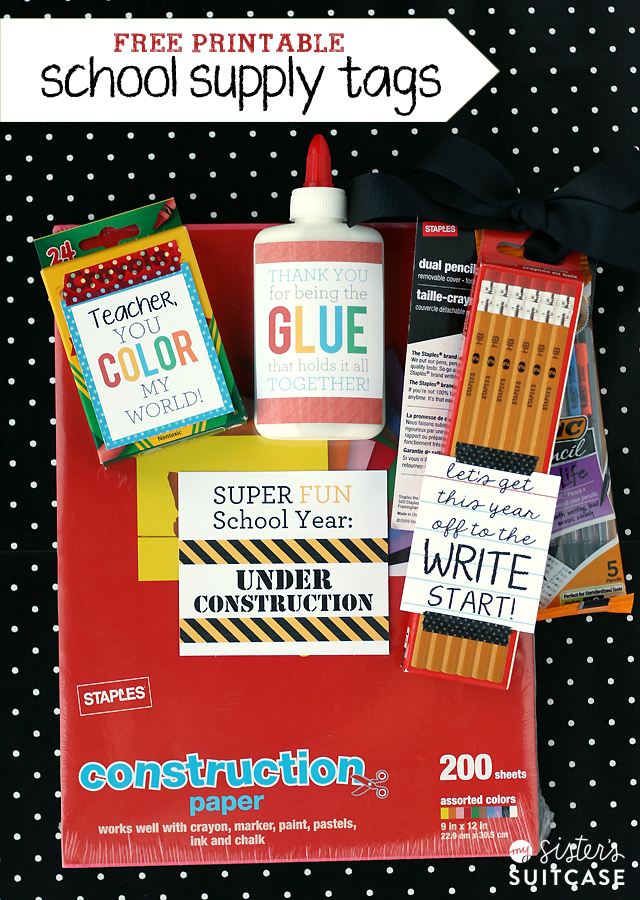 If you still have to take school supplies to the teacher, why not use these adorable Printable School Supply Tags. So cute and creative!!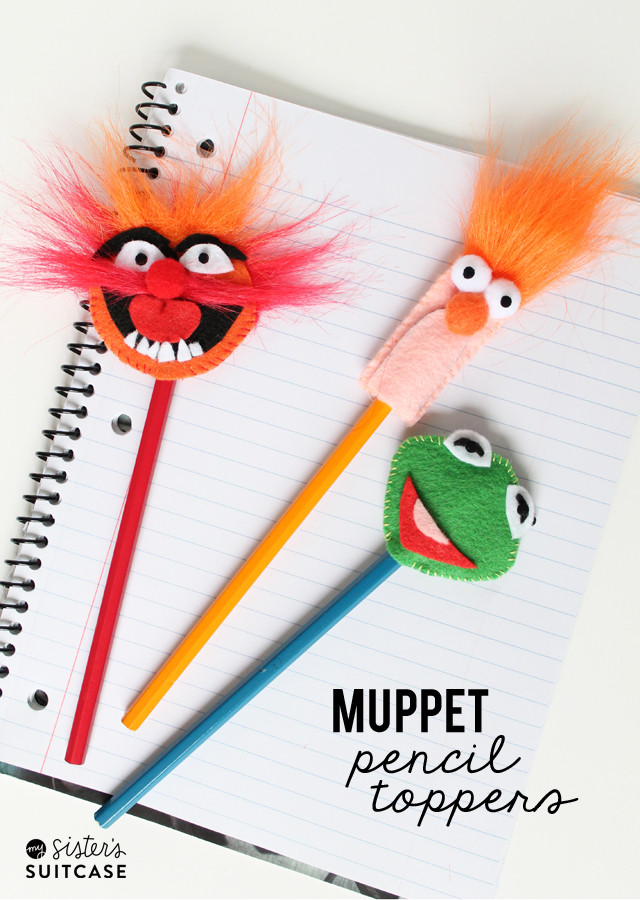 And, I just LOVE these cute Muppet Pencil Toppers made out of felt. What a great way to make writing so much more fun!!
I'm so lucky to have Holly as one of my awesome contributors.
Make sure to follow My Sister's Suitcase!!

xoxo