Hello everyone! We are Jen and Jodie from the blog Eighteen25 and we are excited to be visiting the fabulous Tatertots & Jello today. We are in love with Jen's new Home + Made line and we have been having so much fun creating with it!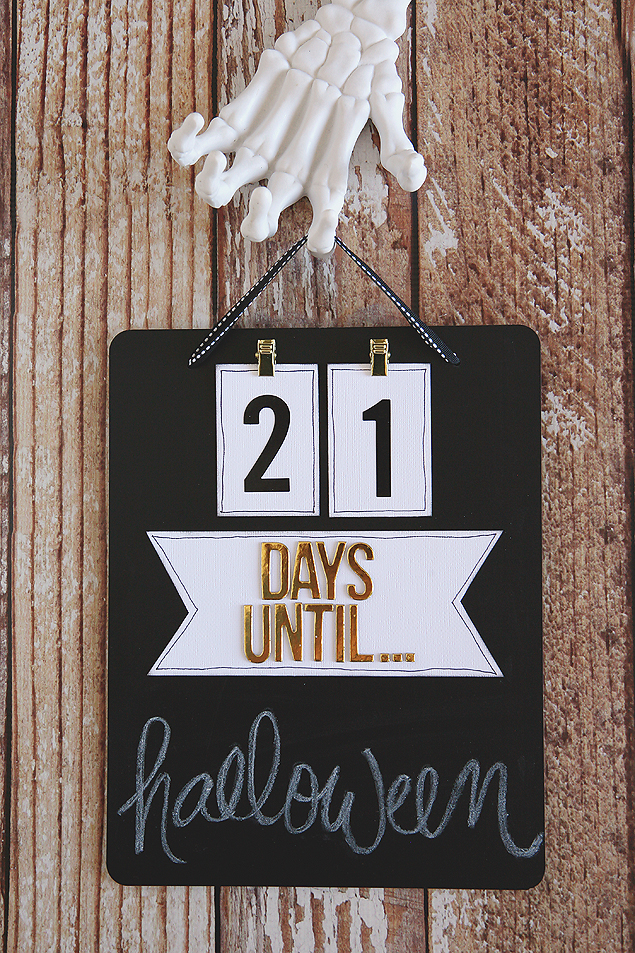 Our first project we decided to makes was a countdown because who doesn't love counting down to the fun and exciting things in life!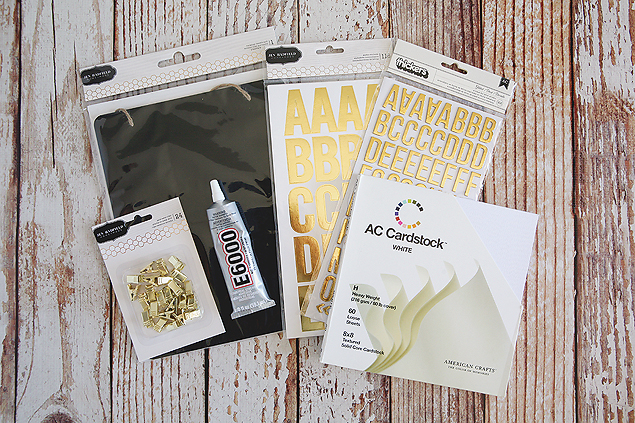 We used:
HOME + MADE hanging chalkboard
HOME + MADE alpha stickers (gold ones pictured, but we ended up like the black better)
HOME + MADE gold metal clips
Gold Thickers
White Cardstock
E6000 glue
Thin black sharpie
Glue dots
Old black ink pad
Ribbon (optional)
First thing we did was cut out our cardstock pieces. You'll need a piece that's 7″ x 3″ and [12] 2″ x 3″ rectangles for the numbers. Once all those were cut out we took our sharpie and drew a thin black border and lightly rubbed the edges with our ink pad. Then it's time to add the sticker numbers. If we've done our math right you'll need [1] 0 and [1] each 3-9. Plus [2] number 1's and [2] 2's to be able to countdown from 31 days. Confused yet? 🙂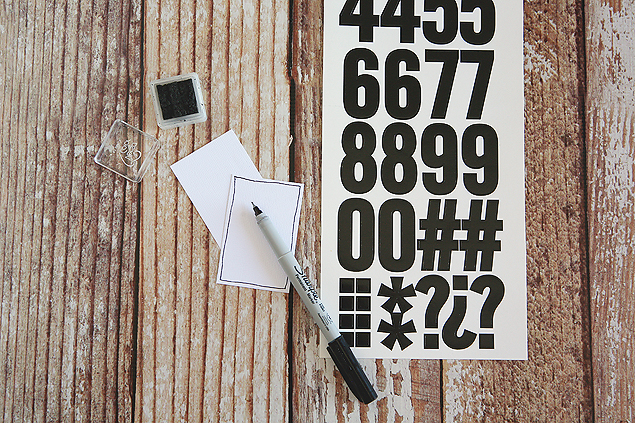 Now take your 7 x 3 piece of cardstock and notch out the ends. Then take your pretty gold thicker stickers and add the 'days until…'. Now it's time to put it all together. Lay everything out on your chalkboard, making sure everything is centered. Then use the E6000 and glue the two metal clips to the top. Then we just used some glue dots to add the middle piece. We decided to switch out the jute that comes on the chalkboard for some black and white ribbon since we kinda had a black, white and gold theme going on. And you're done!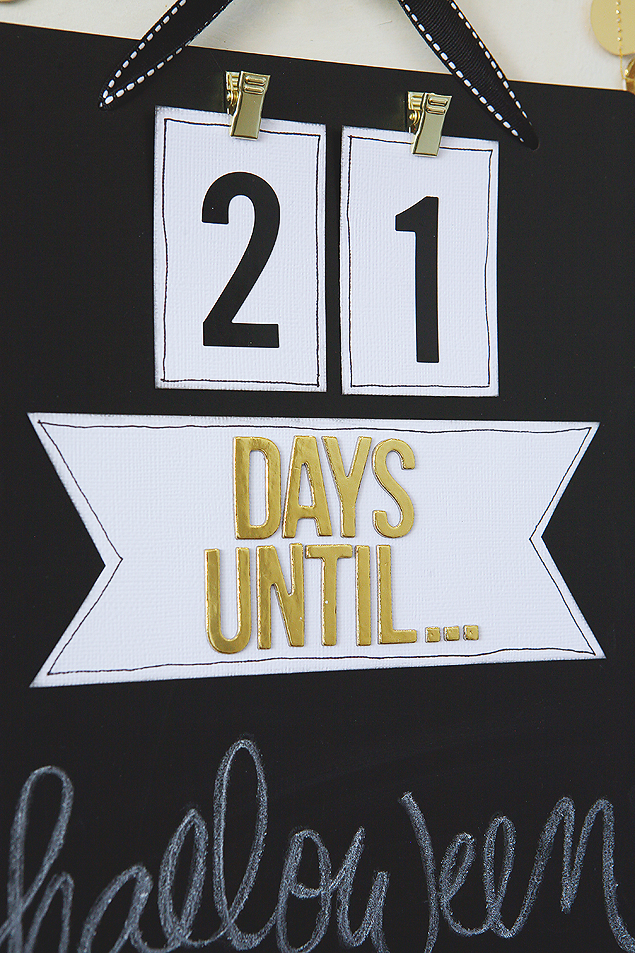 Now every time something fun is coming up just write it in chalk in the bottom section. You can change it up as much as you'd like. Sometimes it's fun to countdown to silly little things when no big things are coming. Breakfast for dinner day. Donut day. Walk to School day. Just have fun with it.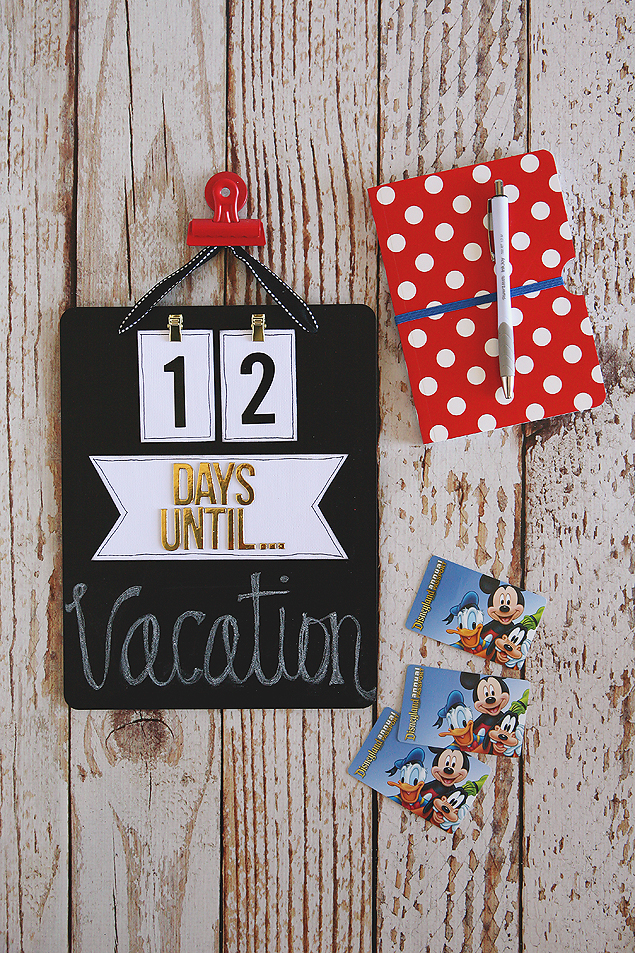 We'd love for you to visit us at Eighteen25. Right now we are in the middle of our Spooktacular September series where you can find TWO new Halloween ideas every single day!
You can check out all of last years fantastic ideas HERE.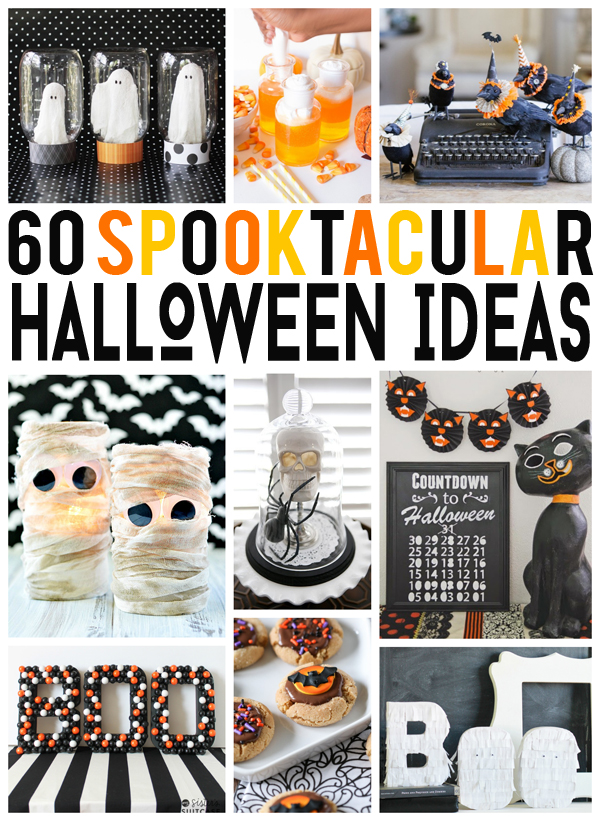 You can also follow along with us on INSTAGRAM | FACEBOOK | PINTEREST!
Oh my goodness! I love those Eighteen25 girls!! Every single thing they create is amazing!! Be sure to follow along with them for AWESOME ideas! Thank you girls!!!
Have a Wonderful Day!
xoxo