Hi Guys! I'm Ashley from Bigger Than The Three Of Us. Today, I want to share with you a tutorial for making the ever-so popular bullet planter. I love planters and I've been eyeing a bullet planter for quite some time, but just have never pulled the trigger. Then, I got to thinking about going the DIY route with one and that turned in to this tutorial. Over at Bigger Than The Three of Us, my husband and I are committed to sharing the good and the bad and the same goes for this post! I'm going to show you the steps that we did and then I'm going to give you a few ideas to simplify the project. Hope you love this DIY Bullet Planter project as much as we do!
Like I just said, I'm going to go through what we did and what we used and then at the end I will give you a few ideas to modify the bullet.
Supplies needed:
Planter Pot (as close to a cone shape as possible)
Styrofoam Ball
3 Bendable/Weldable Steel Rods (found in the hardware aisle at your big box store)
Fiberglass Kit
Wax
Plastic Cling Wrap (found in the food aisle)
Step 1: Take your pot and measure the bottom of it. Buy a styrofoam ball that has roughly the same diameter as bottom of pot. Using a utility knife and/or small saw, cut the ball until you have the same diameter as the bottom of the pot.
Step 2 : Attach styrofoam piece to planter using tape.
Step 3: Cover planter in plastic wrap and coat it with wax.
Step 4: Prep your fiberglass by cutting strips out of the fiberglass mat before you add the hardener to your resin and mix. Once the hardener is added, you will have to work pretty fast to get the strips on your pot. It worked the best for us to dip our strips in the resin and then smooth it around the pot. Continue wrapping strips with the liquid on the pot until the whole pot is covered. Be careful to smooth out any bubbles under the fiberglass strips.
Step 5: Reapply fiberglass after the first coat is dried. After the second coat is dried, you will want to sand it. At this point, we reapplied the resin but not the fiberglass sheeting. Lightly sand after the hardener is dry.
Step 6: Bend your steel rods. These are bendable by hand or by drilling into a piece of wood and sticking one end of the rod in the wood and then bending the other end. We bended until we thought we had the curve of the bowl and then made adjustments until the curve was close.
Step 7: Mark rods and cut them where they would join together to make the pot holder. Tape to planter to create the form and weld pieces together (and thank your Dad for helping you with the welding part). =)
Step 8: Weld your tripod base together. Then, using a level, weld your tripod base to your pot holder.
Step 9: Prime and paint your planter. I used Rustoleum primer followed by their Automotive Enamel spray paint.
Step 10: Enjoy your hard work. =)
I really love how the planter and stand turned out; but, it definitely wasn't the most simple thing ever. We had never worked with fiberglass before and that was definitely a learning curve! Isn't it always the case with DIY projects that hindsight is 20/20?
To make this project more straightforward, I would recommend skipping the fiberglass part. If you used the pot with the styrofoam, I think you could use paintable caulk for the seam. That would still achieve the same look, but be much simpler.
In the end though, I finally have my bullet planter and couldn't be happier! Hope you enjoyed the tutorial and I would love to know if you end up making one.
***************
Thanks Ashley! Isn't that planter so pretty! I love the idea of making one yourself too. Then you can have any color you want. Such a fun project!! Ashley has tons of great ideas on her blog. Here are a few of her recent projects I think you'll love: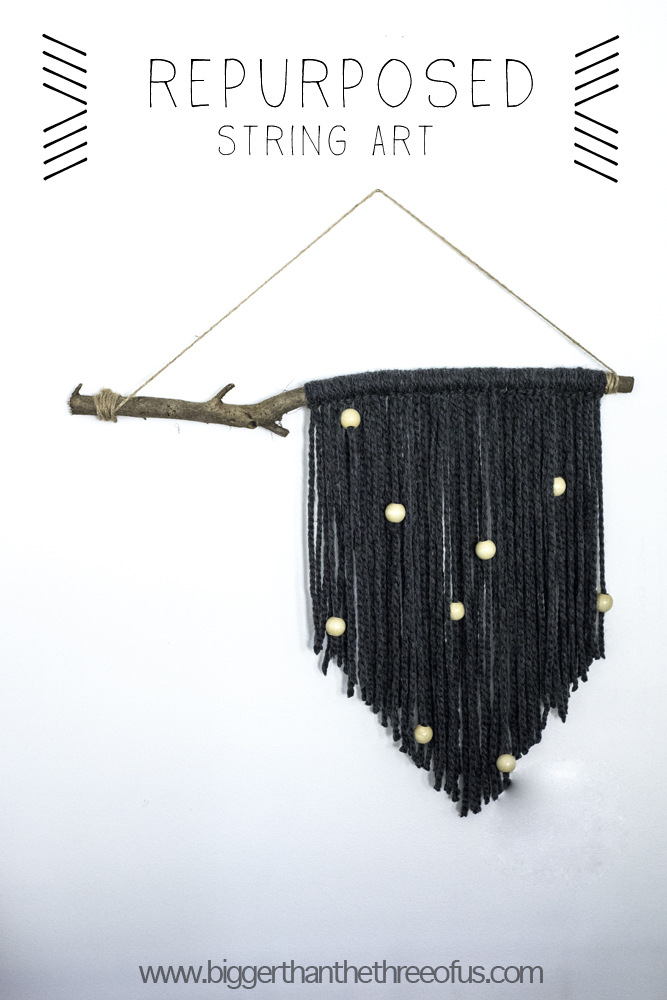 I love this tutorial for her Repurposed String Art! Weaving is making a comeback and is definitely on trend. It's a great way to add some personality to your walls too!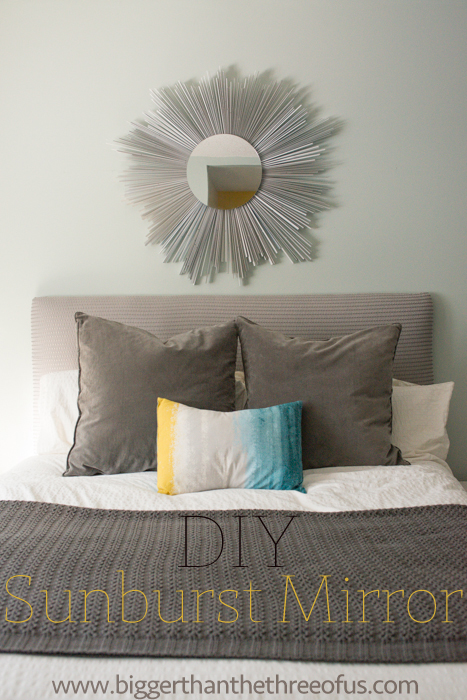 Her house is just beautiful!! Make sure you stop by and check out her house tour. I love this Sunburst Mirror DIY. SO cool!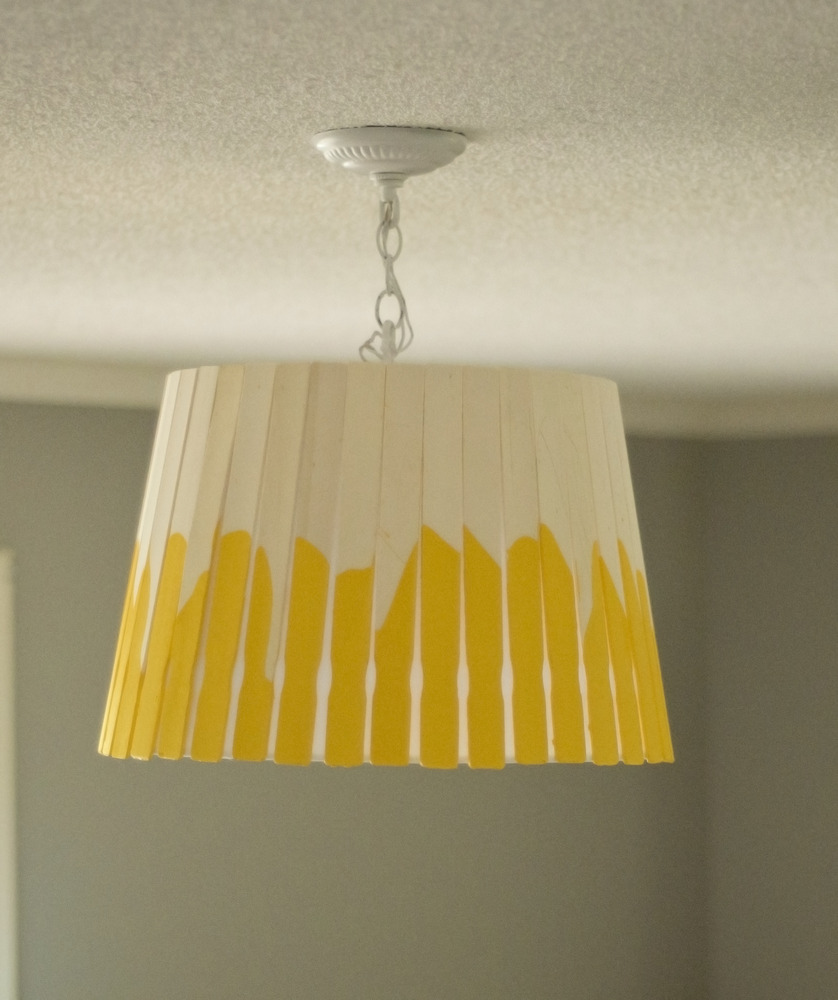 And she has such fun and creative ideas for DIY projects that are inexpensive, but with a big impact. I love this DIY Paint Stick Light!!
I'm so glad Ashley could stop by today! Make sure to follow Bigger Than the Three of Us and




xoxo