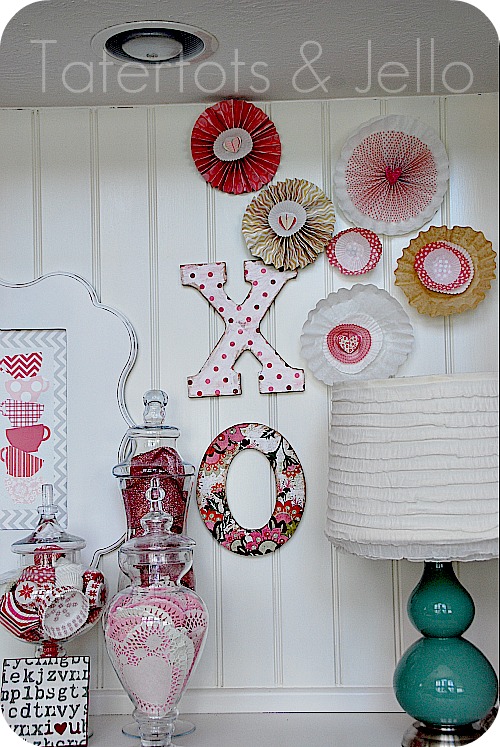 I really love ruffles. And as someone that has only been sewing for a couple years, pre-ruffled fabric is just amazing. It saves so much time and I love the colors and textures of the material.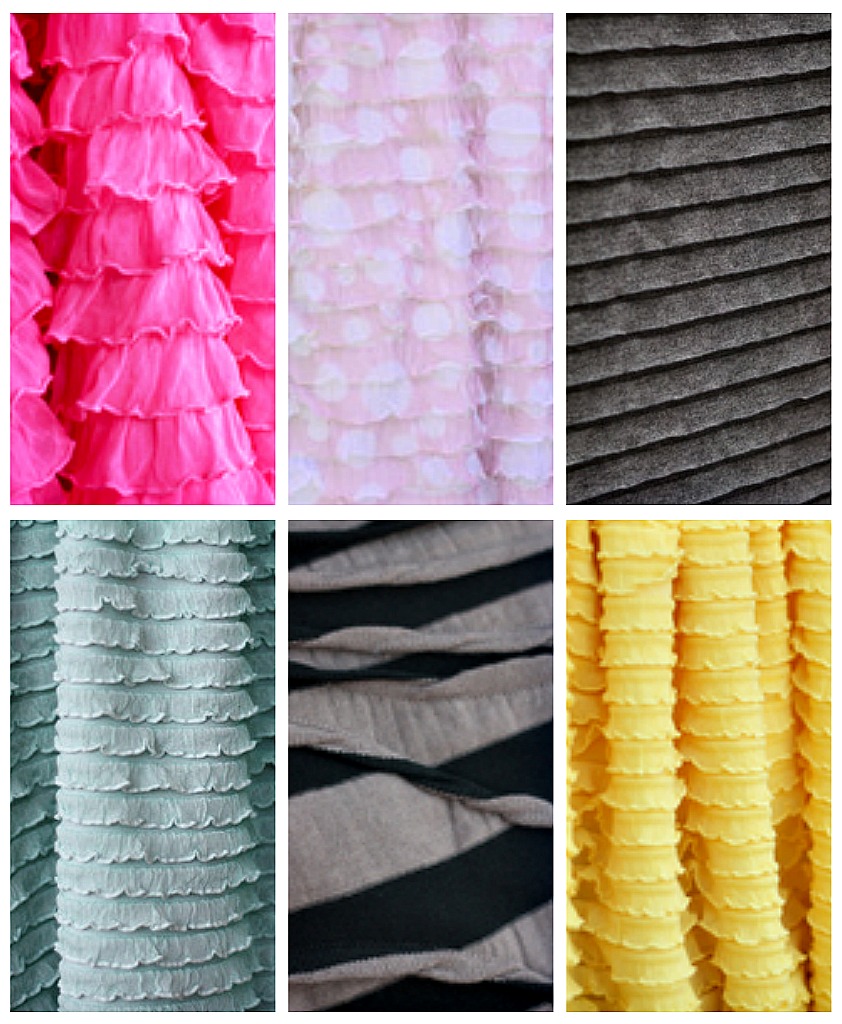 Plus, it comes in so many different ruffle widths. There are endless possibilities when it comes to projects that be dreamed up using ruffled fabric.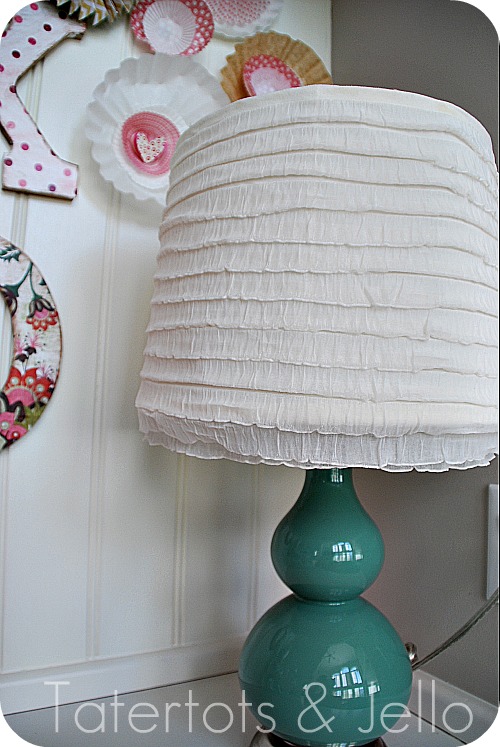 No-Sew Ruffled Lamp Shade
A really easy project that makes a big impact is covering a lamp shade with ruffled fabric. All you need is a glue gun, a small length of the fabric and some scissors. I recovered my lamp and I love the new, softer look! I got my fabric from RuffleFabric.com.
Here's what I did:

Measure the width and length of the lampshade. Cut the fabric, adding about 2 inches to the width and1 inch to the length. I used a little less than 1/4 of a yard for my lamp shade.
Pin the fabric onto the lampshade, lining up the ruffles at the back seam.
Start at the back of the shade where the seam is. Put a line of glue down the seam and then glue one end of the fabric to the seam.
Then glue the top of the fabric to the top of the lamp shade. Remember that the fabric stretches, so don't pull very tightly.
Once you are around the whole shade, fold the excess under so the raw edge isn't showing and glue the other end of the fabric down.
You can fold the extra fabric under the bottom edge of the lampshade, or leave it hanging down like I did for a softer look. If you do glue the fabric under, be sure to trim it and only fold a small amount under – you will be able to see the fold when the lamp is turned on.
In 5 minutes you have a whole new look!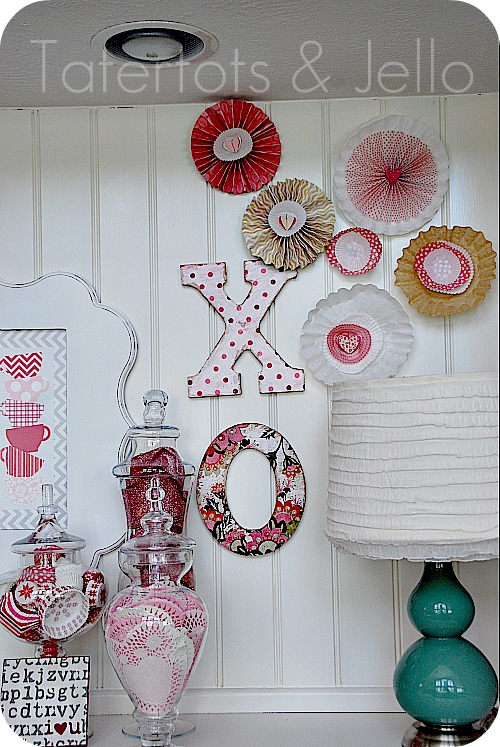 I also made a little burlap and ruffle runner.
There are so many projects you can make with this fabric. Here are a few of my favorites from around the web: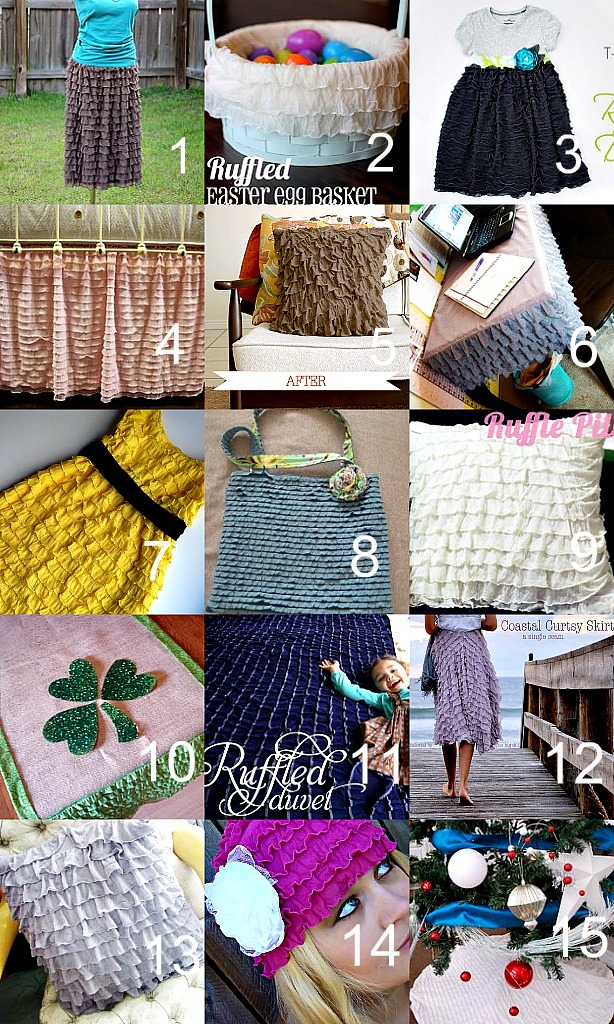 1. Ruffled Skirt @Make It and Love It
2. Easter Basket Liner @ Oopsey Daisy
3. Ruffled Dress out of an Old T-Shirt @Make It and Love it
4. Ruffled Crib Skirt @ UCreate
5. Ruffled Pillow on the Bias @I Still Love You
6. Ruffled Desk Skirt @ MaryJanes & Galoshes
7. 20-Minute Ruffle Dress @Me Sew Crazy
8. Ruffled Tote @Jibberish Designs
9. Ruffle Pillow @ Oopsey Daisy
10. Ruffled Runner @ A Girl and a Glue Gun
11. Ruffled Duvet @ Grosgrain Fabulous
12. Coastal Skirt @ I Could Make That
13. Ruffle Pillow @MaryJanes & Galoshes
14. Ruffle hat @ MaryJanes & Galoshes
15. Ruffle Tree Skirt @ Tatertots & Jello
Have YOU made anything with ruffles or pre-ruffled fabric? If you have, link it up in the comments — we would love to see it!!
Have a Creative Day!!
xoxo

This post sponsored by