Merry Christmas everyone! I'm Gina & I blog over at Kleinworth & Co. where I share quick & easy projects & recipes. I look forward to the holiday season more than anything else. So I'm thrilled to be back here with Jen for a third holiday season to bring you one of my favorite holiday treats.
When it comes to the holiday's, I'm all about nostalgia. I always gravitate towards things that bring back warm memories of fun times as a kid. I think it's because the holidays seemed so magical as a kid & I am always trying to bring a little bit of that spark back. So I have made it my mission to comb through grandma's recipe book & re-create & share all of the best recipes that made our holidays so special through the years. This year one of those recipes I decided to make, these Chocolate Marshmallow Cookies.
---
Chocolate Marshmallow Cookies
---
They are so easy to make, no chill time required, which is always a plus when you want a cookie now- not tomorrow. I know I'm not the only one that doesn't want to wait for the cookies, right? I love these cookies because they look so pretty, which makes them perfect for those holiday parties or giving away as neighbor gifts.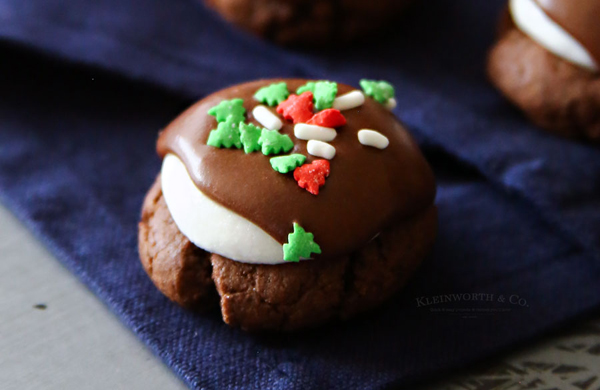 ---
Chocolate Marshmallow Cookies
---
Ingredients
1/2 cup shortening
1 cup granulated sugar
1 egg
1 tsp vanilla extract
1-3/4 cup all-purpose flour
1/2 tsp salt
1/2 tsp baking soda
1/2 cup cocoa powder
1/4 cup milk
30 large marshmallows – cut in half
*Frosting
2 cups confectioners sugar
4 tbsp (1/2 stick) butter – melted & cooled
1/4 cup cocoa powder
1/4 cup milk
1/4 tsp vanilla extract
holiday sprinkles – opt.
Directions
Preheat oven to 350 degrees
Line a baking sheet with parchment paper & set aside
Cream shortening & sugar until fluffy
Add in egg & vanilla – beat thoroughly
Add in dry ingredients followed by milk & beat well until smooth
Drop a teaspoon size ball of dough onto a lined cookie sheet
Bake for 8 minutes
Remove from oven & place a half a marshmallow (cut side down) on each cookie
Return to oven & bake 2 additional minutes
Cool completely before adding frosting & sprinkles
*Frosting
Place confectioners sugar in a bowl, whisk in butter & cocoa powder.
Add milk & vanilla & whisk well
Spoon onto the tops of cookies
Add sprinkles before frosting hardens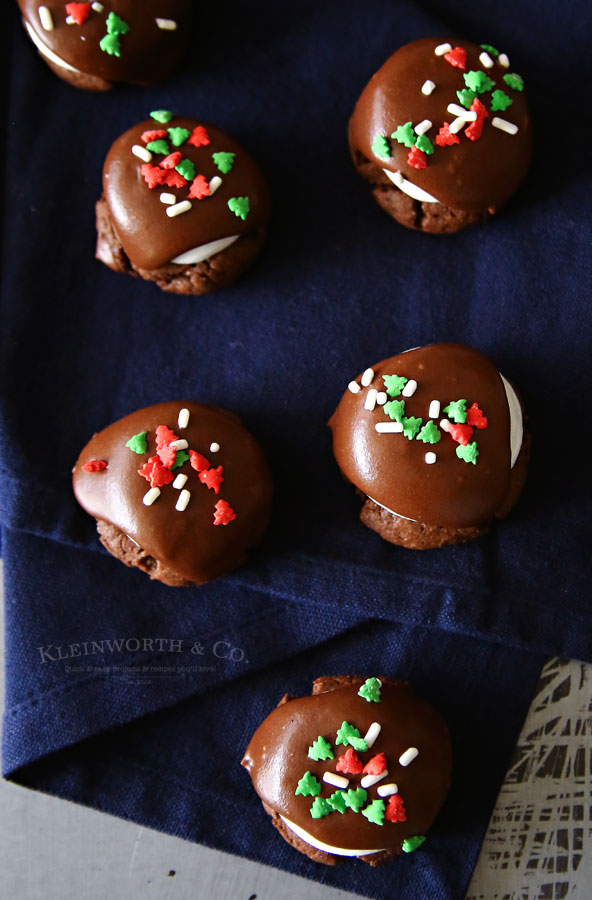 ---
Chocolate Marshmallow Cookies
---
These really are just so pretty & taste so good! They are every bit as enjoyable as I remember & it makes me so happy to have grandma's recipe book. I love having them & I can't wait to give them to our friends.
Thank you so much for spending time with me today. I love being here & getting to know you all!
If you enjoyed these Christmas cookies, be sure to stop by Kleinworth & Co. where you can find a bunch of great holiday recipes & crafts & free printables. Hope to see you soon!
Thank you Gina! Those cookies look so good. I want to make them for my annual cookie exchange!
Here are a few of my favorite ideas from Kleinworth & Co: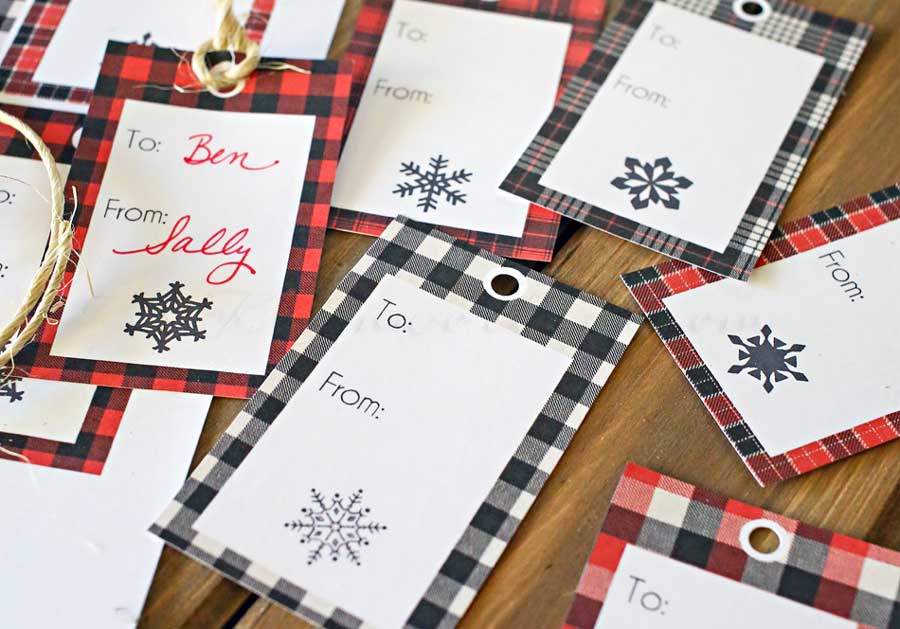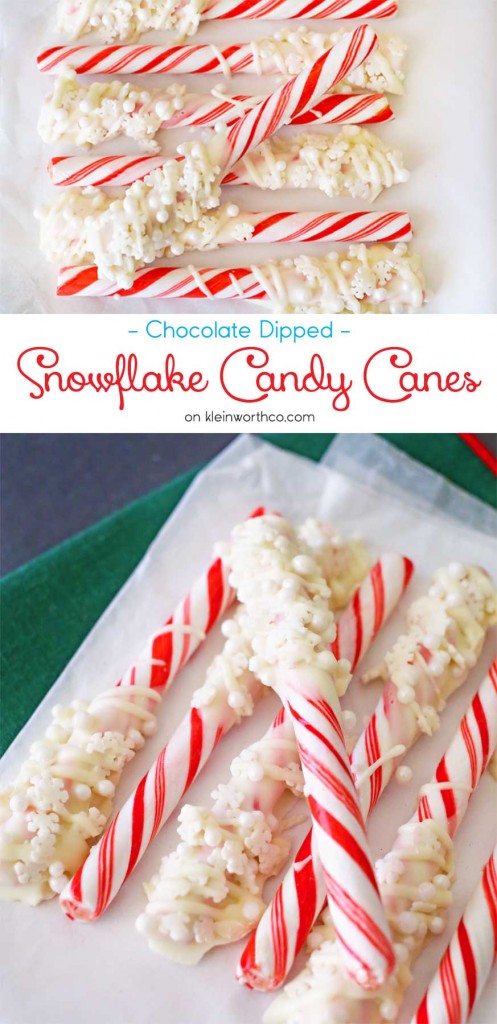 Chocolate Dipped Snowflake Candy Canes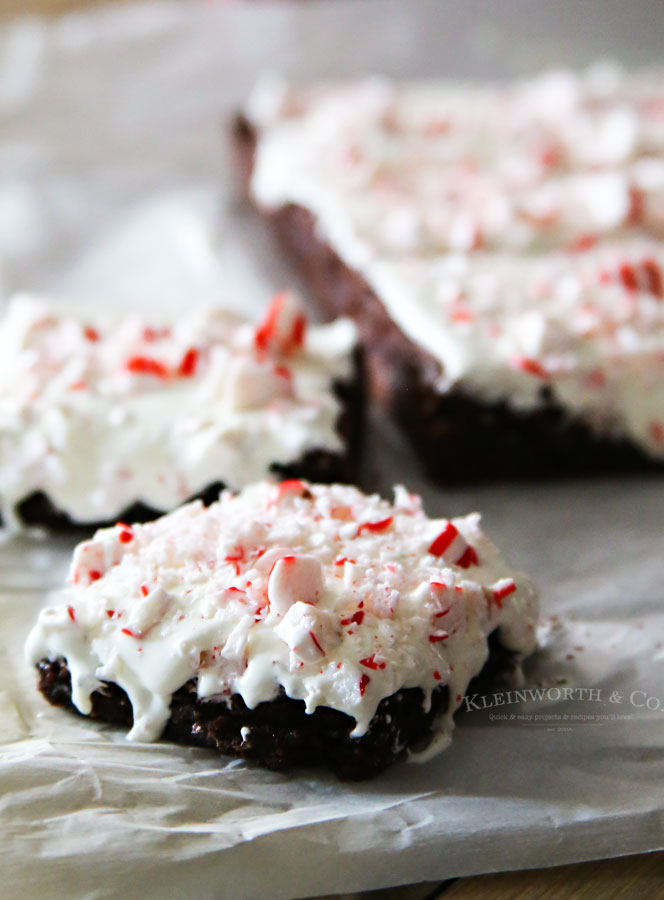 Follow along with Gina at Kleinworth & Co. for yummy ideas!
Have a Wonderful Day!
xoxo