Hey! I'm Kelsey from Poofy Cheeks back with another recipe! As a mom of four young kids this time of year is crazy with soccer practices and games on school nights. I am pressed for time in the kitchen so dinners need to be something quick. Chicken Ramen Stir Fry has become one of my go-to dinner ideas the past few weeks. It is quick, easy and full of flavor!
My kids are big fans of carrots so I add plenty of them to the stir fry but you could always use other vegetables that are popular among your family. Best of all with lots of mouths to feed this dish feeds all of us and can easily be adjusted to feed more or less.

Chicken Ramen Stir Fry Recipe
Ingredients:
1/3 cup soy sauce
1 tablespoon honey
1 tablespoon white wine vinegar
1-2 tablespoons minced garlic
2 tablespoons canola oil
2 boneless, skinless chicken breasts (sliced)
2 carrots (thinly sliced)
1 cup yellow onion (sliced)
1 green onion (sliced)
3 packages of ramen noodles (discard 2 seasoning packets)
Directions:
In a medium bowl, whisk together the soy sauce, honey, vinegar, garlic and 1 tablespoon of the canola oil. Add the chicken and let marinate for 15 minutes or longer if desired.
Bring a medium pot of water to a boil, remove from the heat and add the ramen noodles; let sit for 2 minutes, then drain all but 1/2 cup of water. Stir in one packet of chicken ramen to the reserved water and noodles.
Heat the remaining 1 tablespoon canola oil in a large skillet or wok. Remove the chicken from the marinade, reserving the marinade. Stir-fry the chicken in the hot oil until cooked through, about 5 minutes; transfer to a plate and set aside.
Add the onion and carrots to the skillet and stir-fry for 30 seconds. Add 1/4 cup water, scraping up any browned chicken bits from the bottom. Add the cooked ramen noodles, cooked chicken and reserved marinade to the skillet along with the green onion. Stir-fry until everything is heated through and uniformly combined, an additional minute.
I try to get the chicken sliced and marinating before we leave for soccer so when we get back home I can whip up dinner in around fifteen minutes. I send the boys to shower while I get dinner on the table. This meal has been a lifesaver and has earned itself a permanent spot on our dinner rotation for busy nights! (or nights when I only feel like putting in 15 minutes of effort into dinner!) I hope you enjoy this quick dinner recipe! Let me know if you try any other variations!
****
Thanks Kelsey! That looks so delicious and perfect for busy Moms! Kelsey has great ideas on her blog. Here are a few I know you'll love: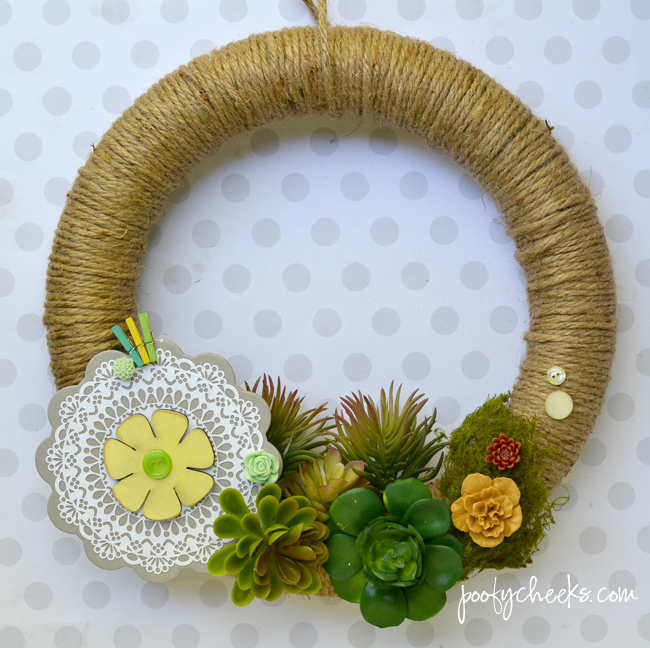 I love this Faux Succulent Wreath! It's perfect for Spring or Summer!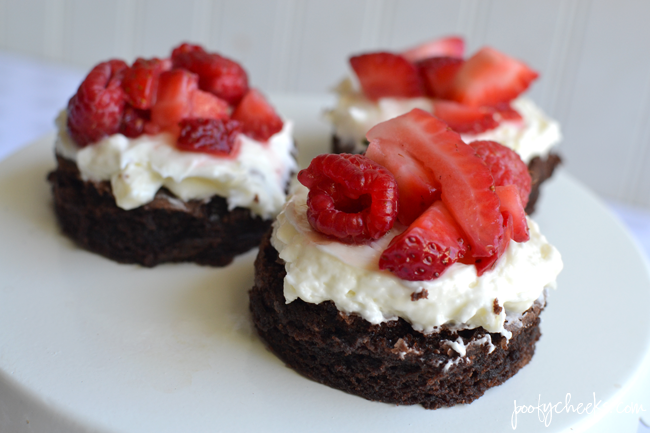 And, I love her recipe for Mini Brownie Fruit Pizzas! So cute and yummy!
Make sure you visit Poofy Cheeks and




xoxo