I love decorating for Valentine's Day. But what I love even more is the chance to tell the people I care about that I love them! I'm excited to share this cute project today – created with my awesome neighbor Amy Dott!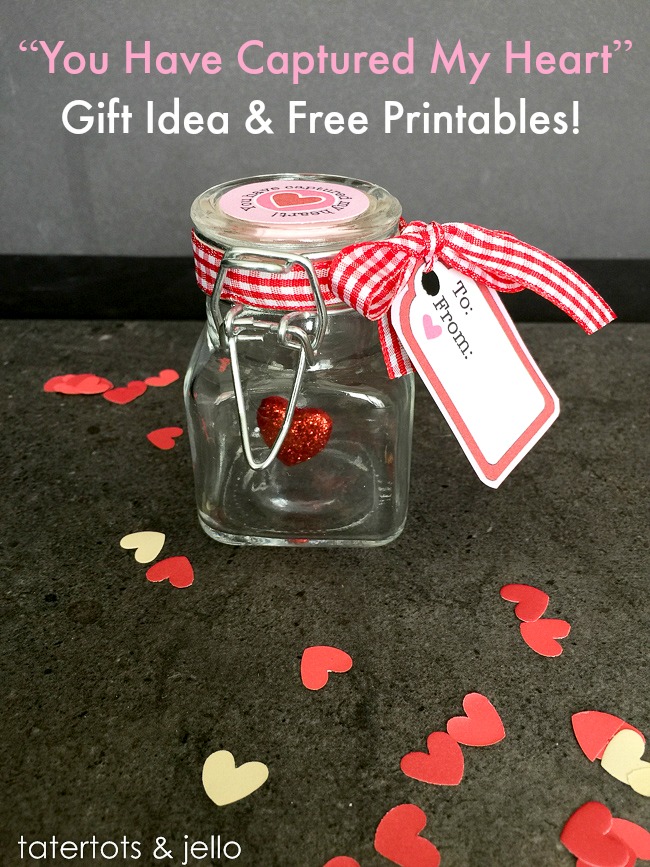 This is perfect for anyone you love – I'll show you how to make this "you have captured my heart" gift idea — & free printables for you!
You can see the supplies are pretty straightforward. You'll need a mini Mason jar, the free printables (below), some ribbon, some pink paper (white will do if you don't have pink), a sparkly mini heart from the craft store, and some fishing line.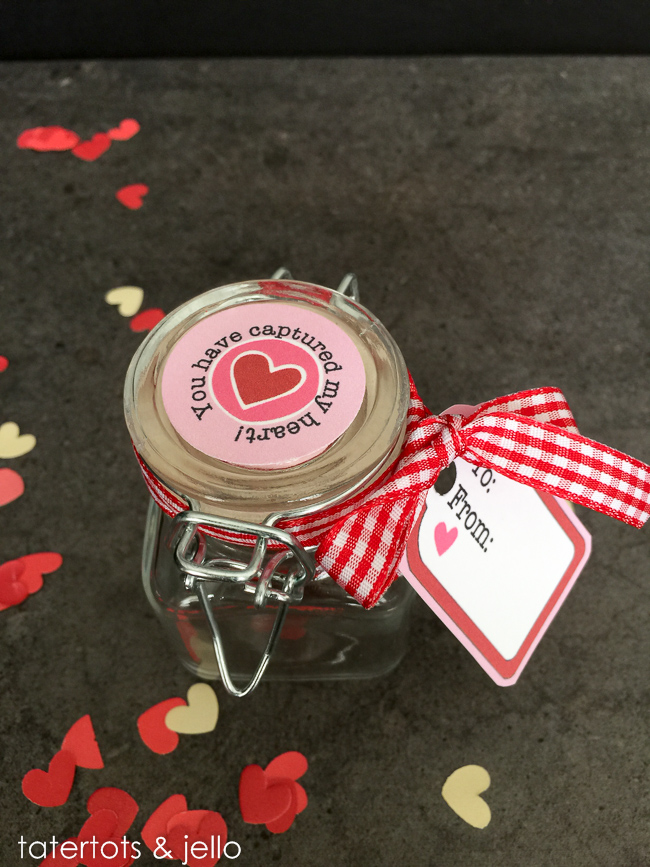 Here's how to make it:
Print the free printables (below) and cut them out. You may want to use a hole punch in the tag. They're one per page, so print as many as you need.
Get about a four-inch length of fishing line, and affix one end to the glittery heart so that it will hang straight. The one I bought has a small space inbetween the front and back, so I just tied it on with a knot.
Then, cut a small circle slightly larger than the printable "you have captured my heart" jar top. Punch two holes near the middle so it looks like a big button. You're going to tuck this circle inside the lid, so adjust your fishing line length to make the heart hang in the middle of the jar.
Here's how your lid should look: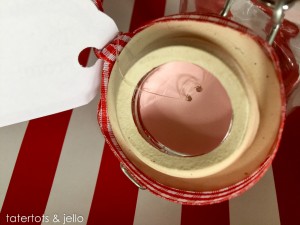 Don't glue the paper piece in the lid – while it should fit snugly, you'll want to be able to turn it to the left or right to make your heart hang straight.
Then, just tie a ribbon around the top of the jar, attaching the tag.
Glue the jar topper on …
and you're done!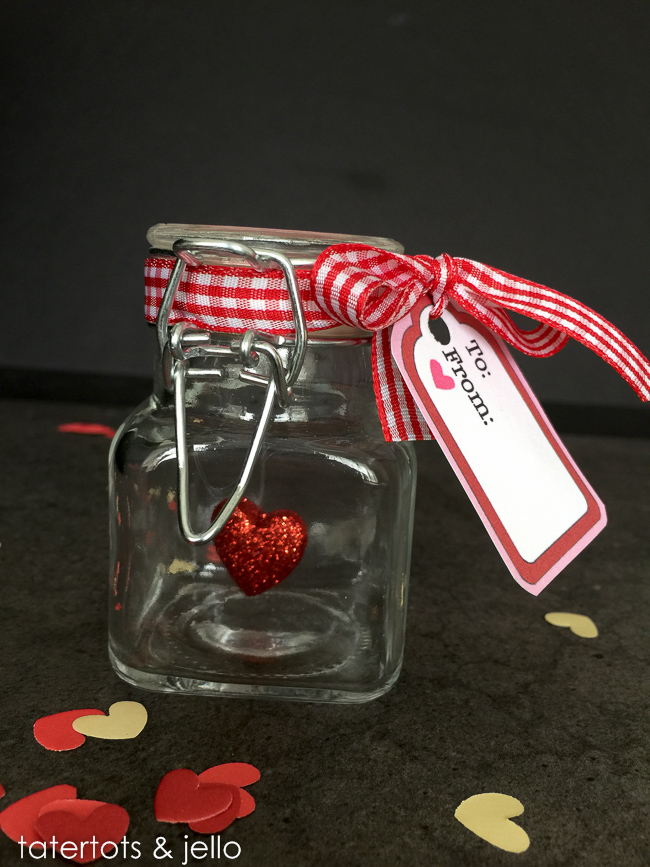 and here are the printables!
Just right-click the image below or this link and choose "save as" to download the printable PDF. As always, it's for personal use only.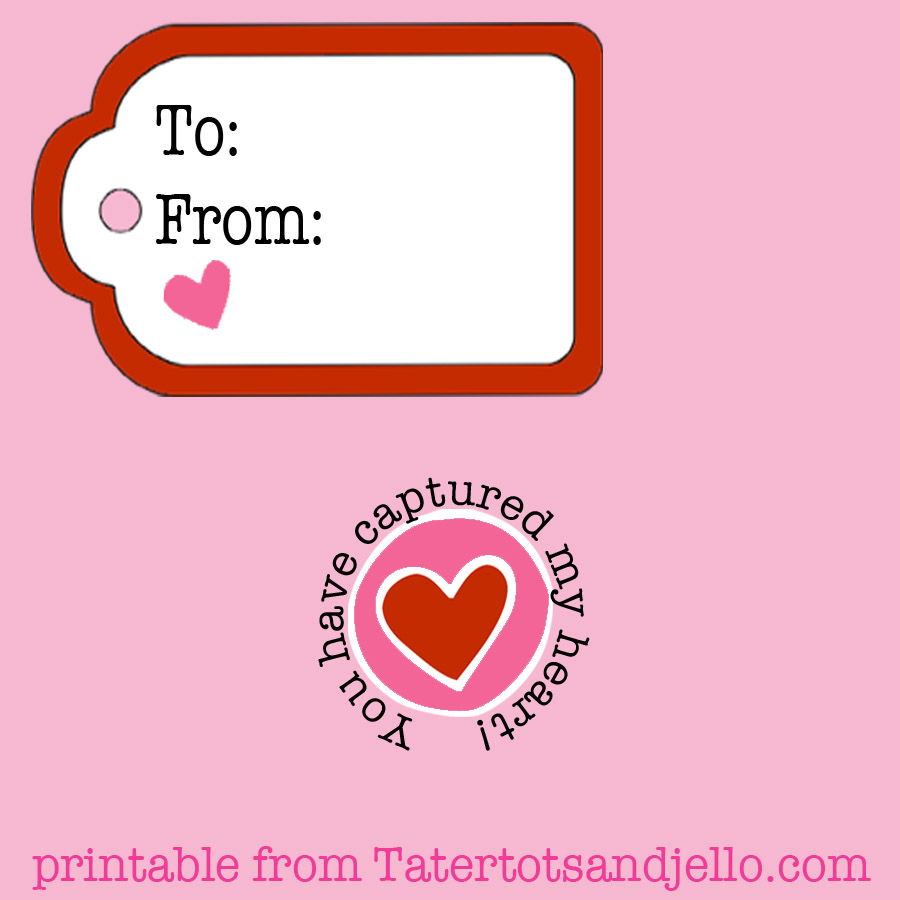 Happy Valentine's Day gift-giving!
xoxo