Cafe Rio-Inspired Instant Pot Cilantro Lime Rice Recipe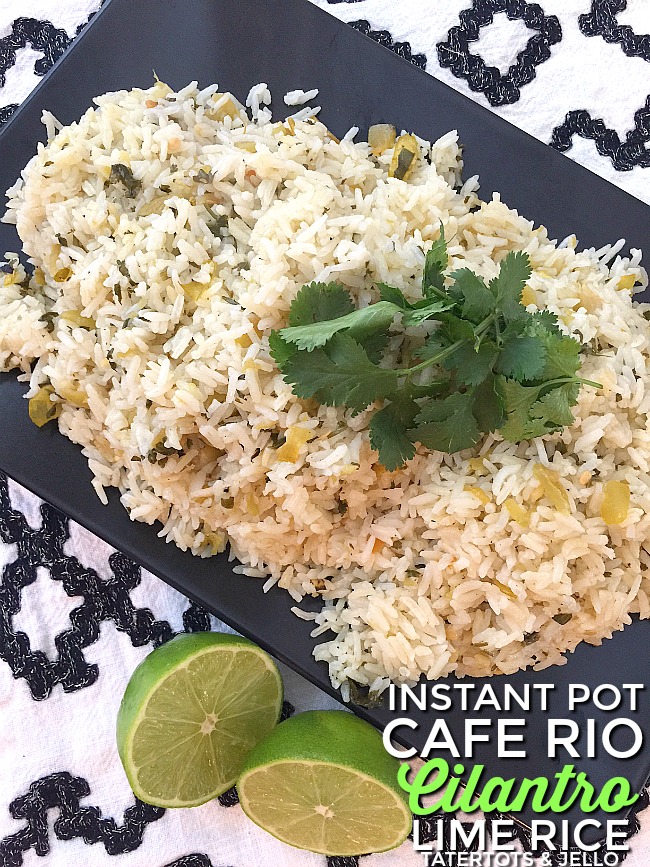 I LOVE cilantro! And one of my cravings is the Cafe Rio Cilantro Rice at their restaurants. So when I threw a birthday party for my two oldest kids with burrito bowls I knew I wanted to try making cilantro rice to go along with dinner.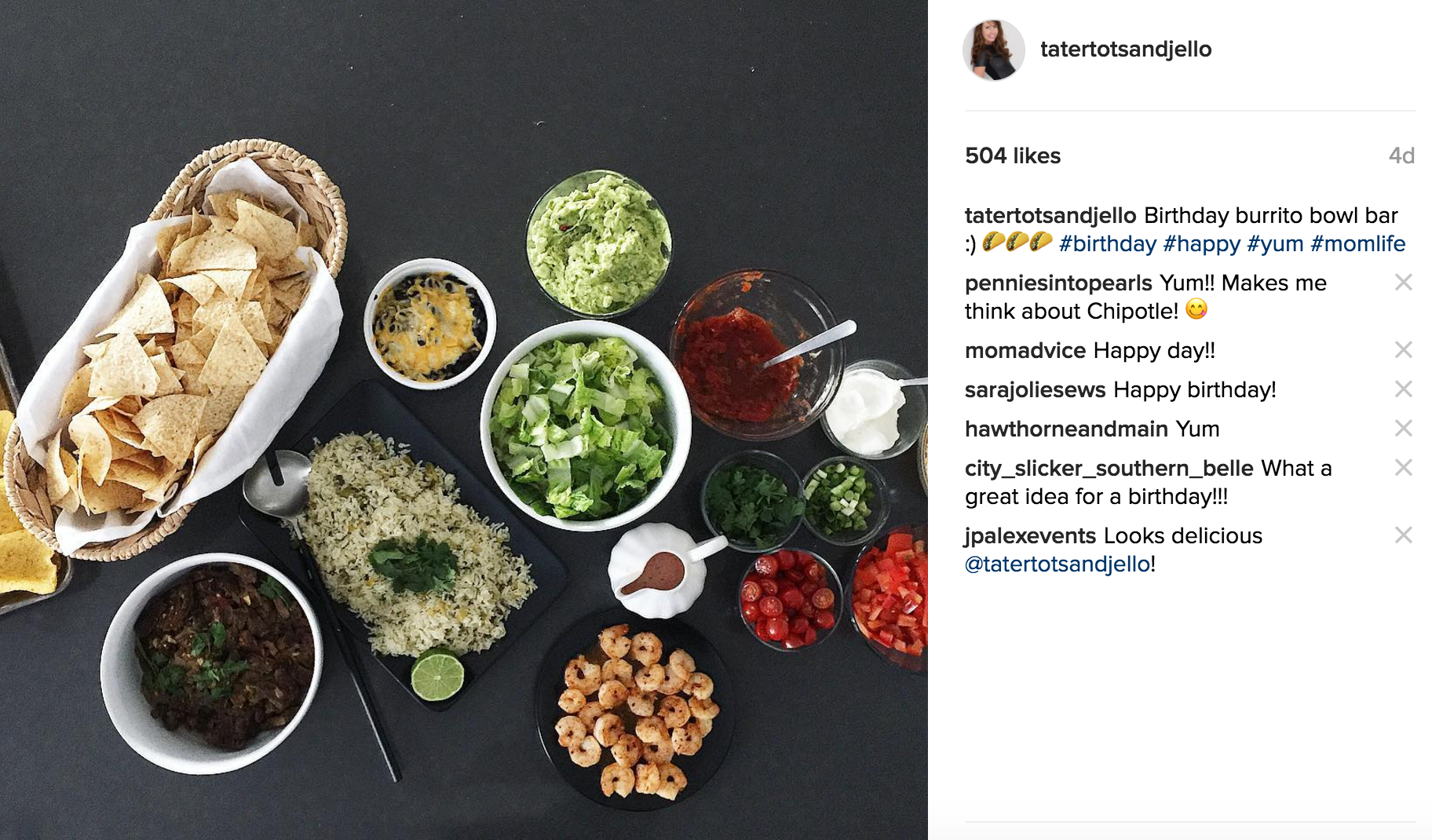 I've had such a fun time experimenting with recipes in our Instant Pot, it was a fun challenge to make this recipe in the pressure cooker!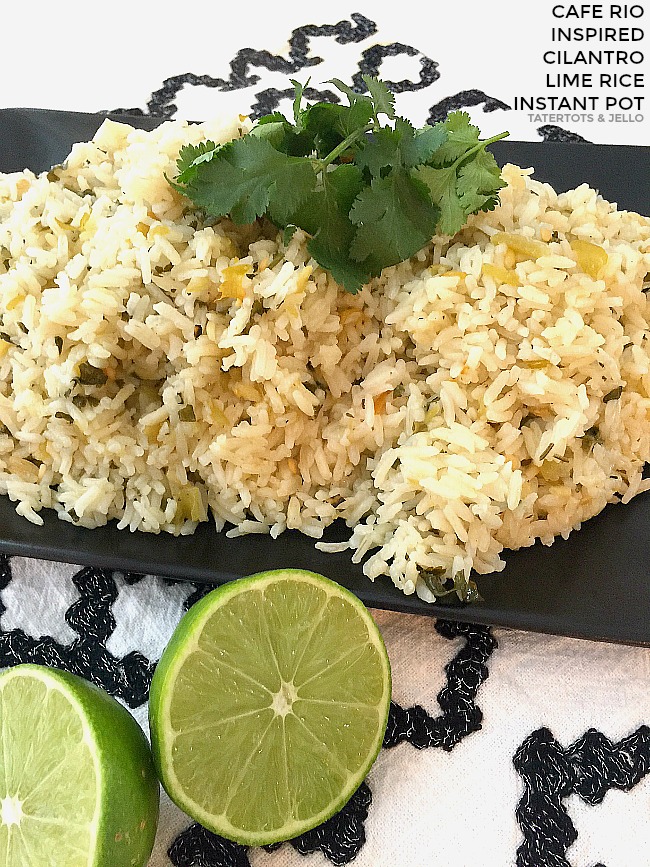 Instant pot cafe rio cilantro lime rice recipe
I made this recipes a few times, tweaking it until it was just right.
The thing that makes this recipe SO good is a few unexpected ingredients like butter, chicken bouillon and green chilis. It is delicious and SO easy to make.
It only cooks for 6 minutes in the Instant Pot. So it is a wonderful dish to make while you are getting things ready to serve dinner.
I also made burrito bowls and chocolate mousse cheesecake the day I made this rice — AND they were all made in the Instant Pot. Confused as to how I did this? It's all in the timing and preparation. I made the Chocolate Mousse Cheesecakes the night before and then put them in the fridge. They need to be refrigerated for at least 4 hours before serving so that worked out great. I made the Tomatillo Carnitas meat that morning and then I warmed it up in the microwave right before we ate. And I made the Instant Pot Cafe Rio Cilantro Lime Rice right before we ate so it would be PIPING hot. YUM!
Here's the recipe for Cafe Rio-Inspired Instant Pot Cilantro Lime Rice:
Instant pot cafe rio cilantro lime rice recipe
Cafe Rio-Inspired Instant Pot Cilantro Lime Rice
Recipe Type: Side Dish
Cuisine: Mexican
Author:
Prep time:
Cook time:
Total time:
Cafe Rio-Inspired Cilantro Lime Rice is easy to make in the Instant Pot and so delicious as a side dish with any mexican recipe.
Ingredients
2 cups rice
2 1/4 cups water
3 T. butter
1 cube chicken or vegetable bouillon
1 cup cilantro, finely chopped
1/4 cup canned chopped green chilis
1/2 lime, juice squeezed out
1/2 cup onion, finely chopped
2 cloves garlic, finely chopped
1 T. olive oil
Instructions
Turn the Instant Pot to sauté and let it heat up.
Put olive oil, onions and garlic in the pot and stir until the onion is soft, about 5 minutes.
Pour remaining ingredients in Instant Pot, close the lid and set the pressure valve to pressure.
Choose the "rice" setting and set the Instant Pot to cook for 6 minutes.
Once the time is up, let the pot depressurize naturally for 10 minutes.
Fluff the rice with a fork and serve. Add a few cilantro sprigs to the top as a garnish.
I warmed some up the next day and it was just as good.
I hope you enjoy it!
Do YOU have an Instant Pot or are you thinking about getting one?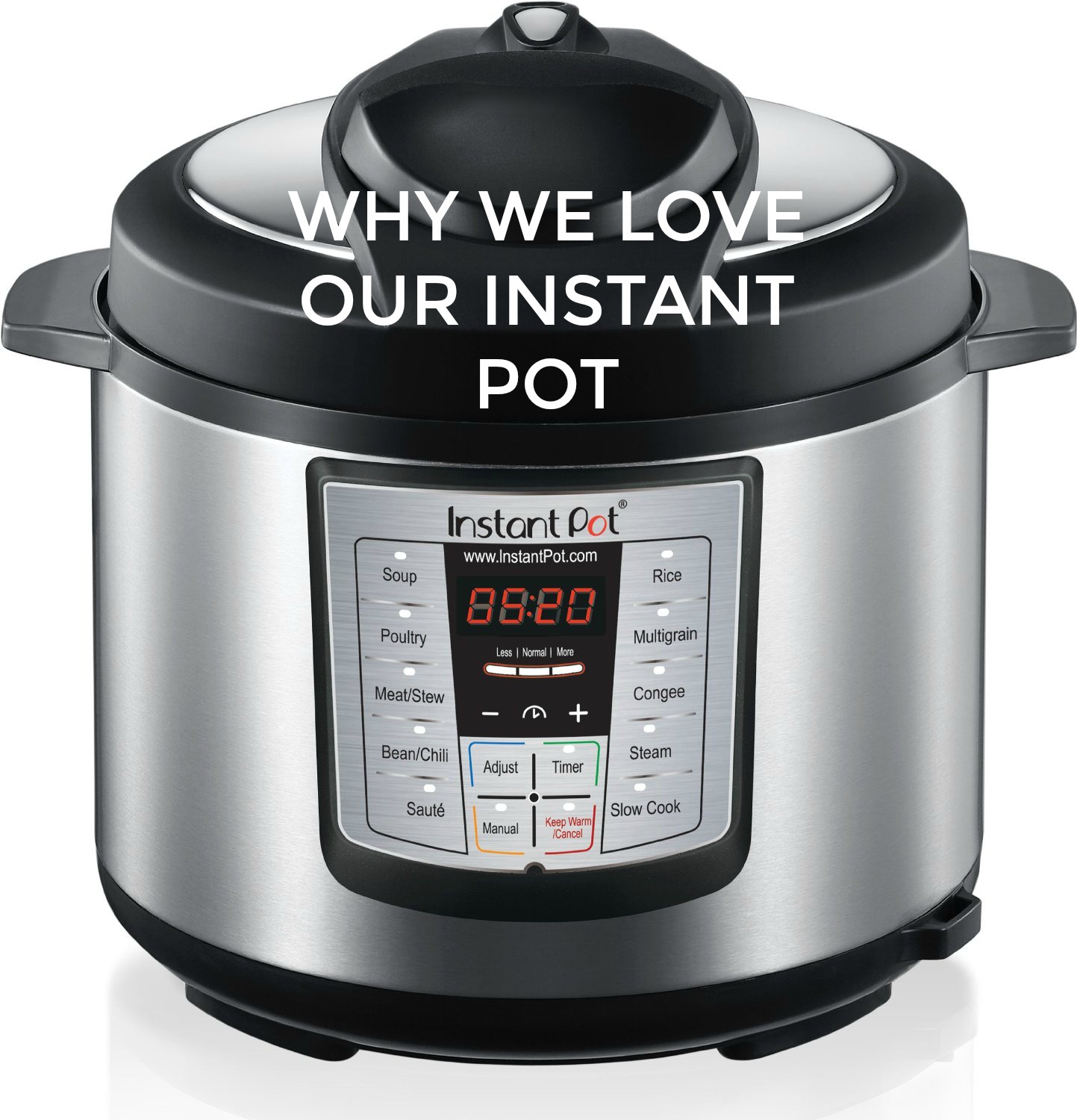 Here's an article I've written about why we love ours:
And there are also some really great accessories you can get that make cooking with a pressure cooker even easier.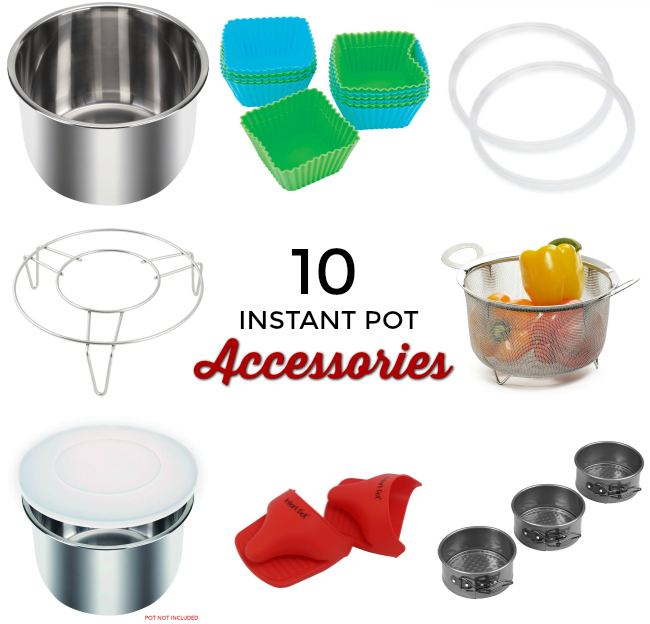 And here are a few other Instant Pot recipes we have made and love:
Pressure Cooker Baked Potato Soup
Pressure Cooker 6-Minute Mini Cheesecakes
Have a Delicious Day!
xoxo