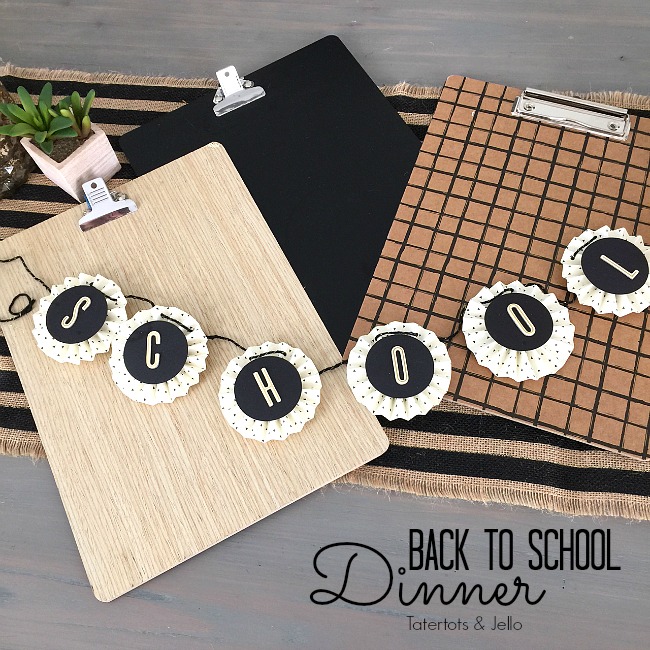 ---
Back-to-School
Black & White Dinner Party Ideas
---
I am always sad to see the end of the summer but I love fall too! And this year it's kind of exciting because we are in our new house and both of my kids are starting at new schools near our home.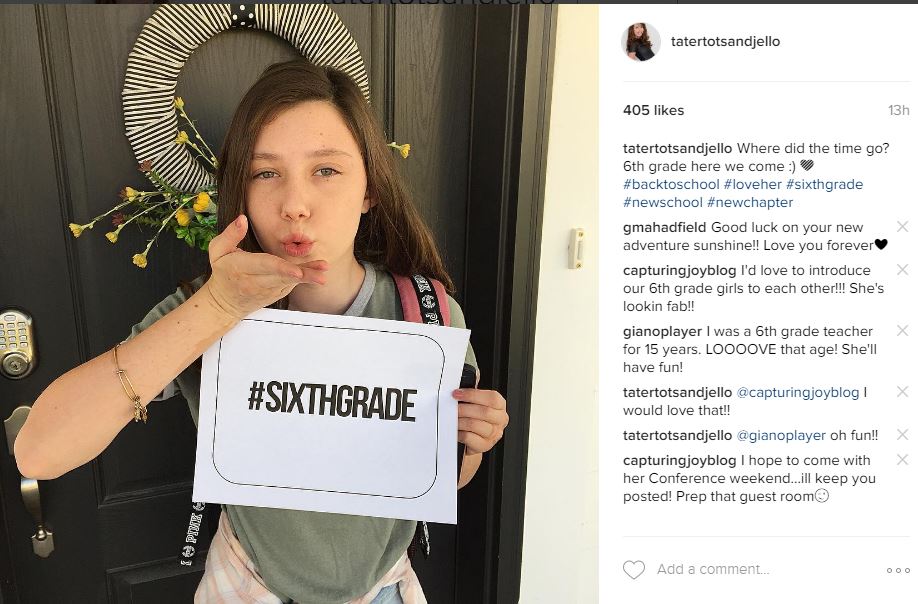 Ella's school is a brand-new charter school that focuses on a STEM curriculum and she couldn't wait to start.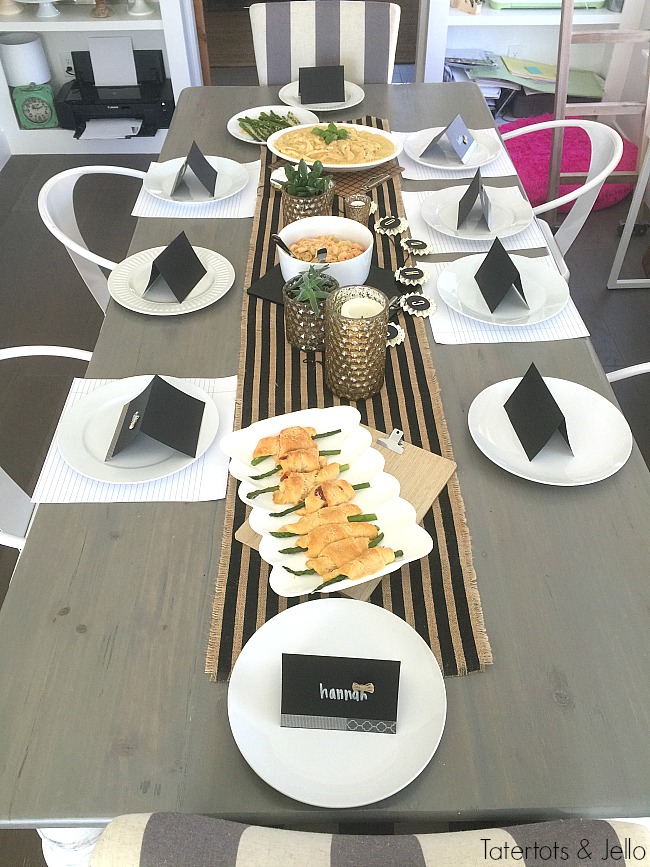 To celebrate I wanted to make a special dinner for her and invite her favorite people over! We were able to use the new dining room for the first time.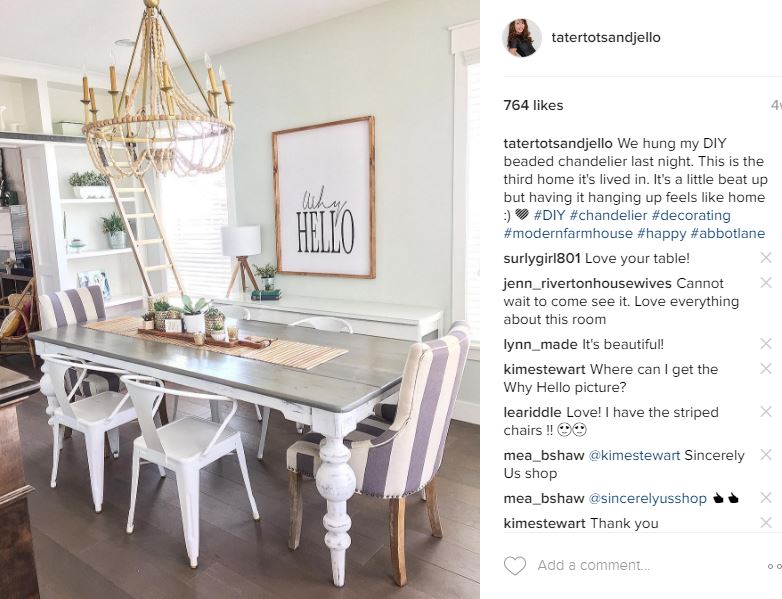 I was using it as an office but it was fun to have a special space to have everyone over.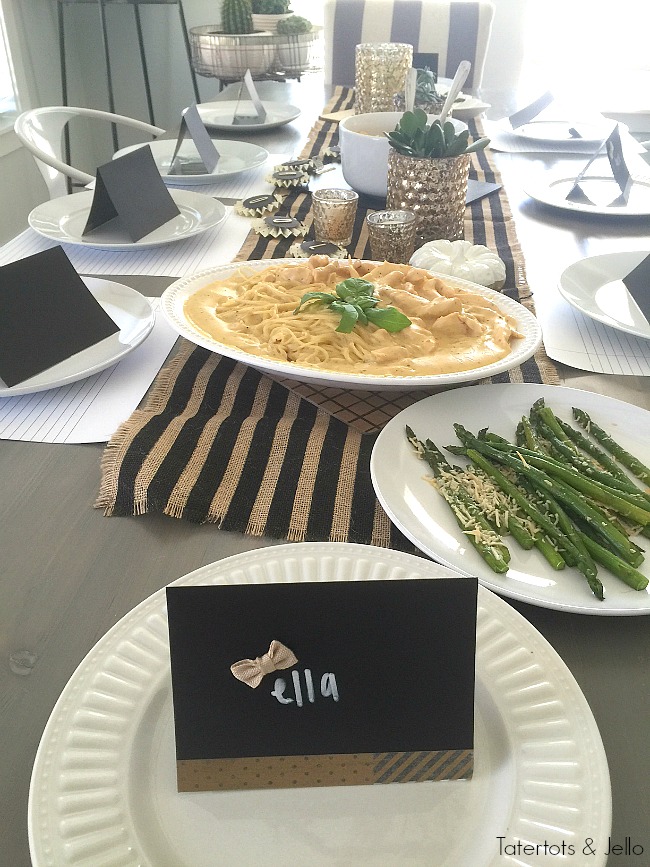 I asked Ella what her favorite meal would be and she said Angel Chicken. So that's what we had. Plus Asparagus Bacon Croissants, Shrimp Linguine, Salad and an Apple Tart. Yum! I will be sharing those recipes soon!
---
Back-to-School
Black & White Party Ideas
---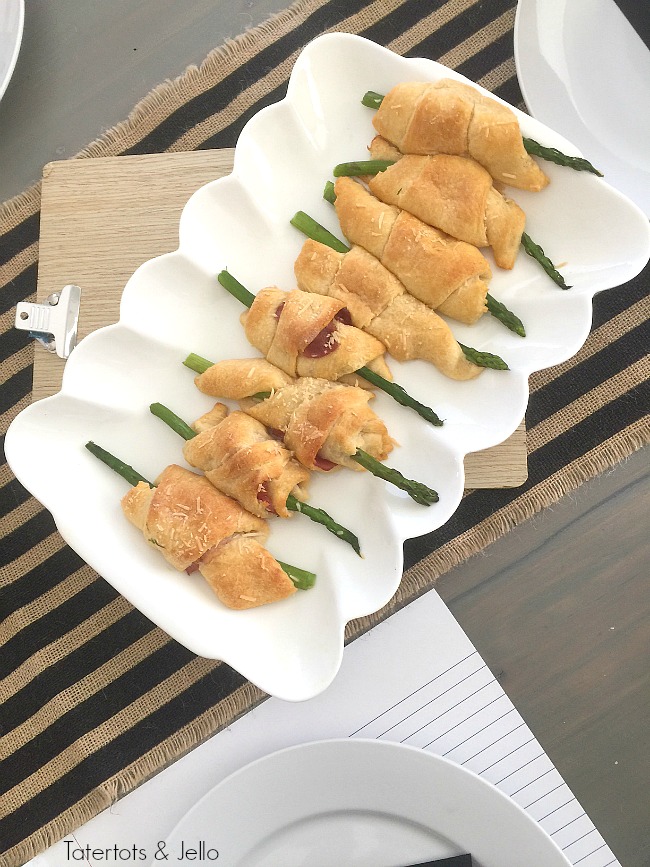 I wanted a black and white theme for the dinner. For some reason I back to school makes me think of black and white. I put Hannah in charge of place cards and she used some fun American Crafts cards, bows, washi tape and hand drew the names. Thanks Hannah!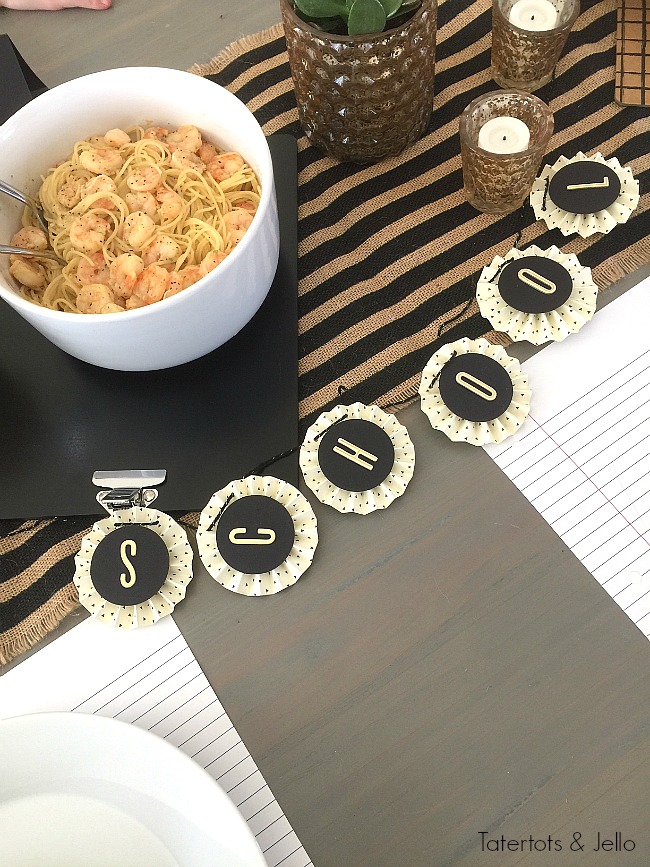 We also made a simple centerpiece with a striped black and burlap runner and a little garland. I found the pieces for the garland at Target's Dollar Spot Section and I used some gold letters from my Pebbles Home+Made Line.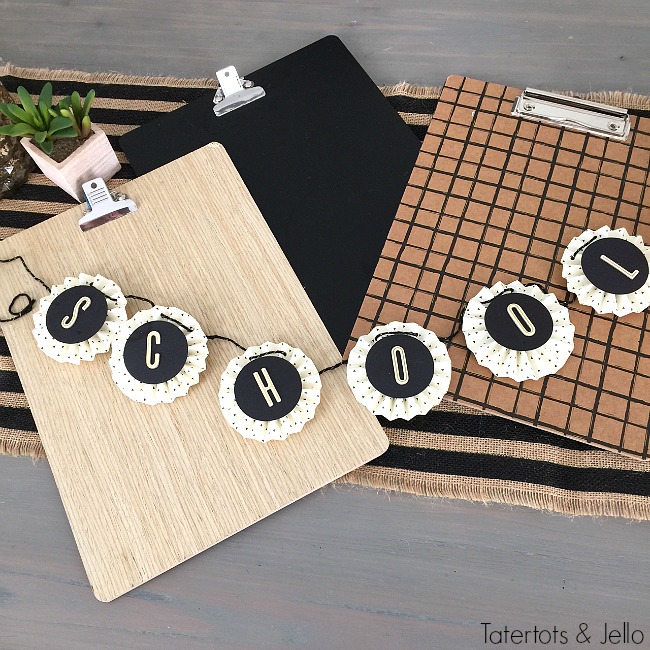 ---
Back-to-School
Black & White Party Ideas
---
Instead of using hot pads for the main dishes I used wooden clipboards I also found at the Dollar Spot. But they would also be fun to use instead of placemats – just put the plate right on top of the clipboard.
For placemats I used 12×12 scrapbook paper that is lined to look like notebook paper. It looks very back-to-schoolish.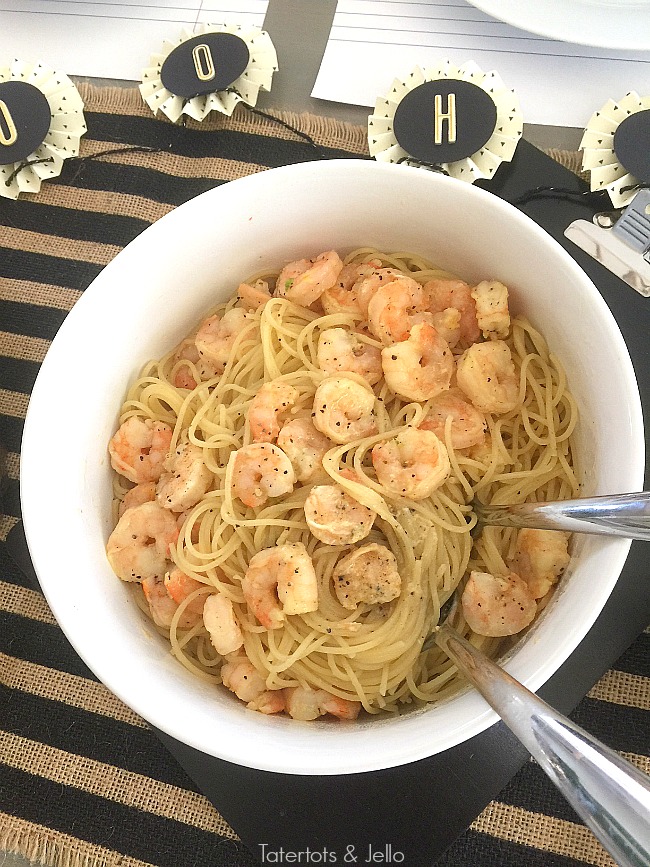 How do YOU celebrate the Back-to-School?
Let us know in the comments!
And here are a few other fun Back-to-School ideas: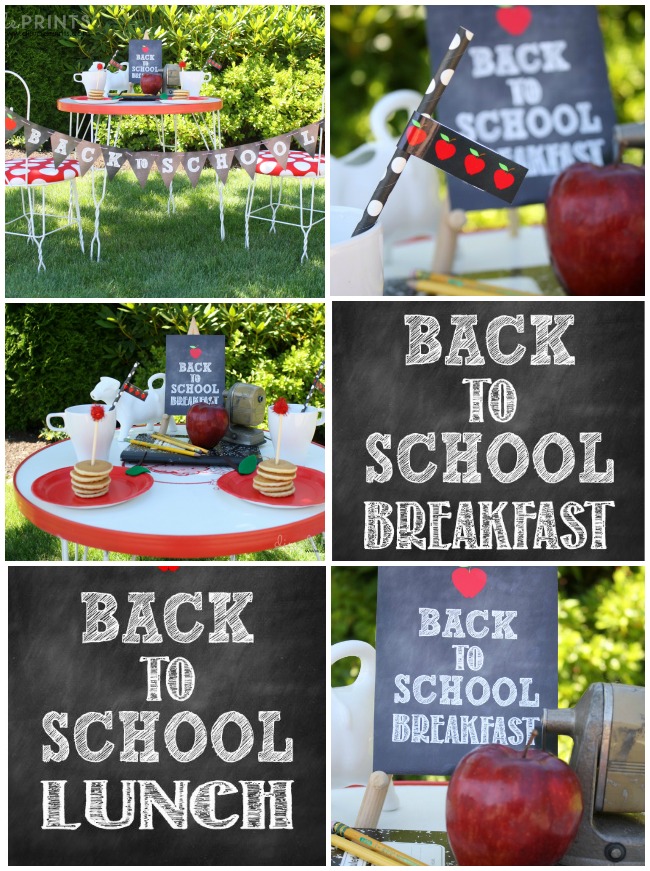 Back to School Chalkboard Printables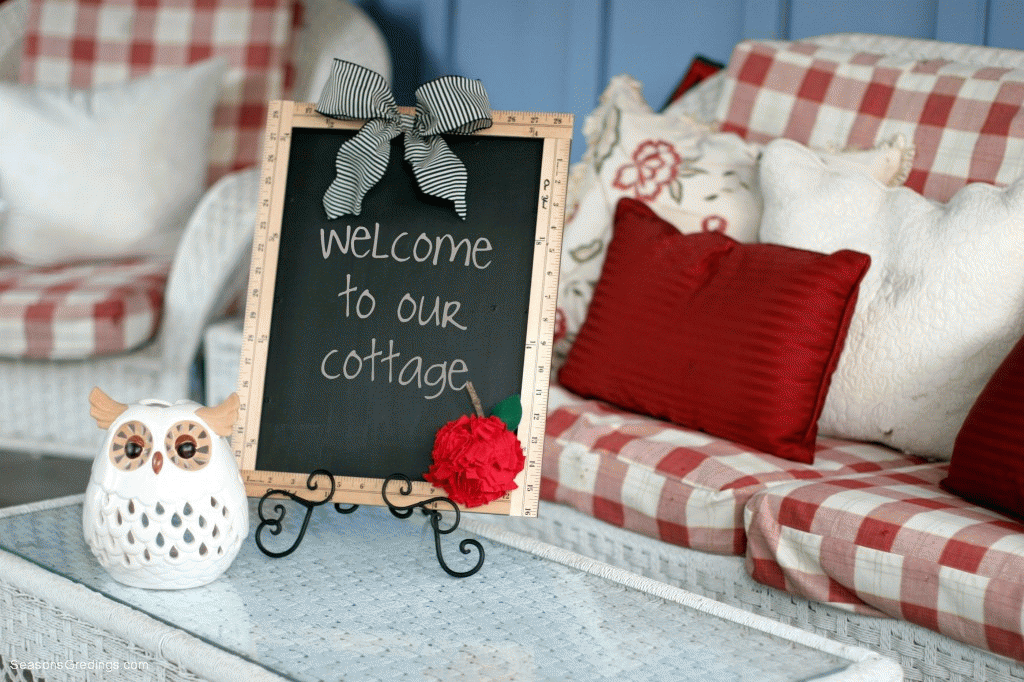 Back to School Ruler Chalkboard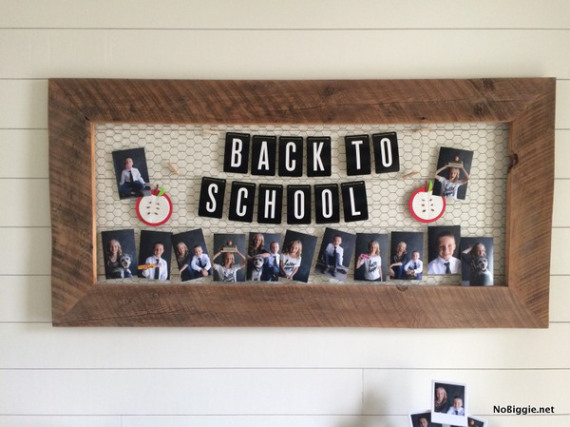 Have a Wonderful Day!
xox