http://www.gourmandisethebakery.com/
Gourmandise (map)
250 S 300 E
Salt Lake City
Hours: 7am- 10pm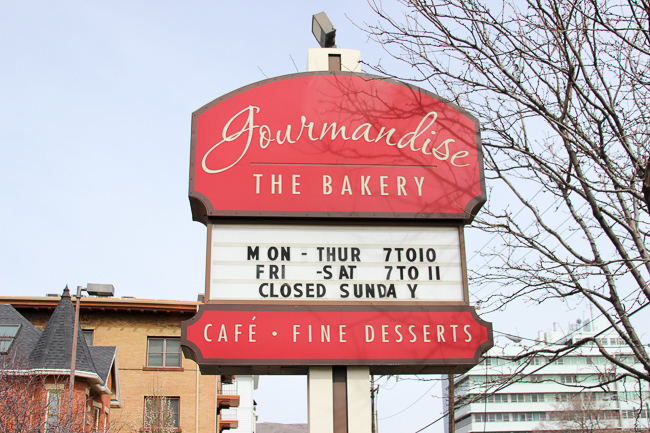 Gourmandise has been a staple of Salt Lake City for over 20 years and is a delightful landmark in the heart of downtown, serving a full, French-inspired menu. The cafe opens early at 7 am and includes homemade yogurts, gourmet oatmeals, croissant breakfast sandwiches and much more.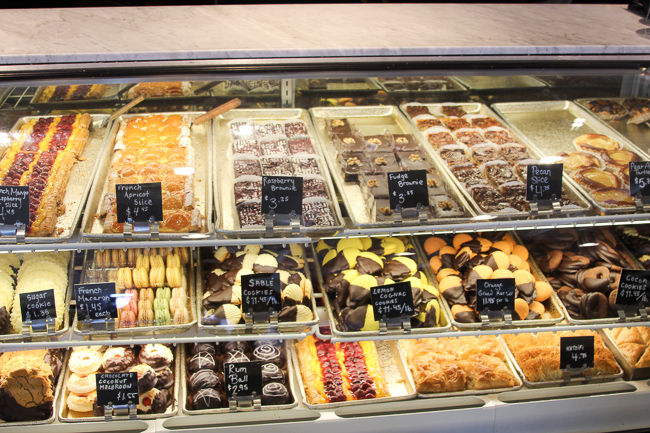 Lunch is a variety of delicious sandwiches and salads plus the handmade quiche, which is served all day. Some of our favorite salads are the Greek Salad and Strawberry Poppyseed Salad. We also love the Vegan Chickpea Smash Sandwich which combines chopped olives, red onions and Italian flat leaf parsley with a light, fresh lemon olive oil and fresh avocado and roasted red peppers – yum!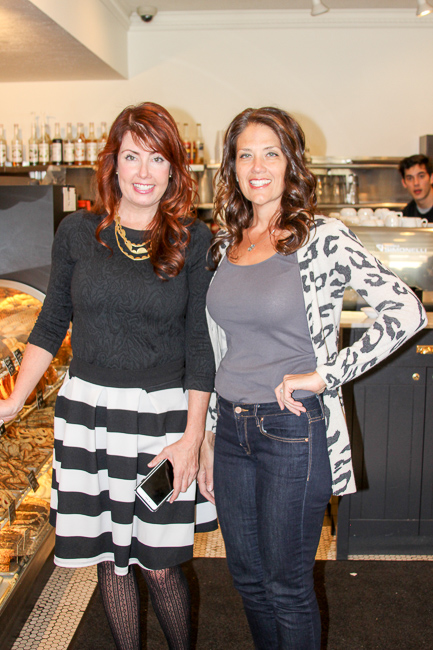 For dinner Gourmandise offers a seasonal menu. Some of our favorites are the creamy Seafood Risotto and succulent Au Poivre Slow-Roasted Tri Tip Steak. Gormandise is known for ambient dinner atmosphere and wine pairings. Enjoy an evening out to socialize with family and friends. When the weather is warm the cozy patio is the perfect place to mingle.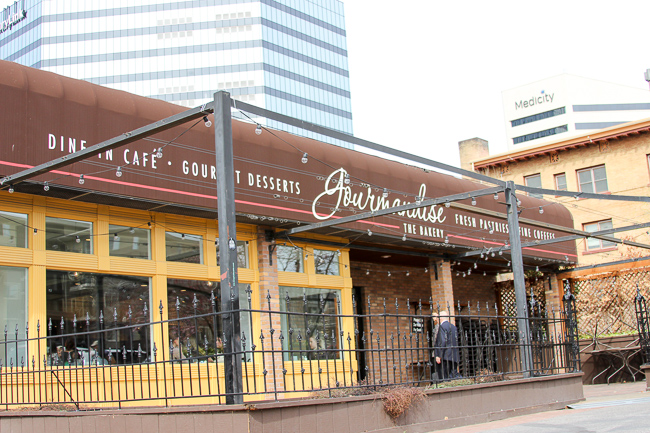 The highlight of Gourmandise is the gorgeous pastry case filled with rows and rows of mouth-watering cakes, tarts, pastries, and cookies. We enjoy the Strawberry Millefeuille which is a flaky pastry filled with layers of fresh strawberries and light custard cream. It is a beautiful way to end a memorable meal.
Bon apetit!