Hello Tatertots and Jello!
This is Desirée from The 36th Avenue.
I'm not even going to chit chat since I can't wait to share with you the tutorial of this bracelet
that I made thinking about you my friends!
I love when I make a project with endless possibilities and I think this adjustable ribbon bracelet
is just that. Think about the colors, the different type of ribbons and even lace that you can use.
Think about the embellishments… from felt flowers, to buttons or missing earrings…
Love it!
MATERIALS
There is a good chance that you have some of these items on hand.
You need ribbon, embellishments and jewelry wire.
I ended up using the thicker lighter type… the one on the right side of the picture.
Believe it or not this wire is more bendable that the other one and easier to work with.
You can find these items at your local Craft Stores or even Wal-Mart.
TUTORIAL
1
First you want to fold about 3/4 of a yard in half.
Don't cut it.
After you have the ribbon folded get your pins and hold the folded halves together
pinning right in the middle of the ribbon.
After you are done pinning you want to sew both edges together leaving the center empty.
Sew all the length of the ribbon as close to the edge as you can.
2
Get your wire and bend the end of it so it is not sharp.
With pliers squish the top together to make it flat and smaller as seen in picture number 2.
Then as you see in picture number 3 introduce the wire inside of the ribbon.
The last thing you want to do is cut the end of the wire when you get to the end.
3
Now with your fingers push the ribbon back making it ruffle.
When you cannot ruffle it anymore repeat the step before:
Fold the wire making a loop and squish it with the pliers.
4
With hot glue seal the other end of the ribbon.
This next step is important:
To keep the ruffle secure and in place you need to fold each end of the bracelet one more time.
Just like this…
5
Now you are going to make it EXTRAORDANARY!
Use any embellishment you like.
I had these cute flowers on hand and the colors were perfect so I used them.
I think old missing earrings would make it look super vintage.
Hot glue your embellishments in place.
We are done!
My Mimi wanted to try it…
The best thing about this bracelet is that it would fit anyone since you can adjust it.
Isn't that awesome!
I think it would make a great accessory and a super cute personal gift.
I hope you give it a try… you are going to love it!
As always I can't go without thanking beautiful Jen for having me every month.
I feel that I am the luckiest girl on the block.
Thank you my friend!
Happy Thursday to all!
Desirée
WOW Desirée – what an adorable idea.
It would be great for Mothers, Birthdays, Friends and Teacher gifts. Love it!!
Here's what's been happening at The 36th Avenue this month: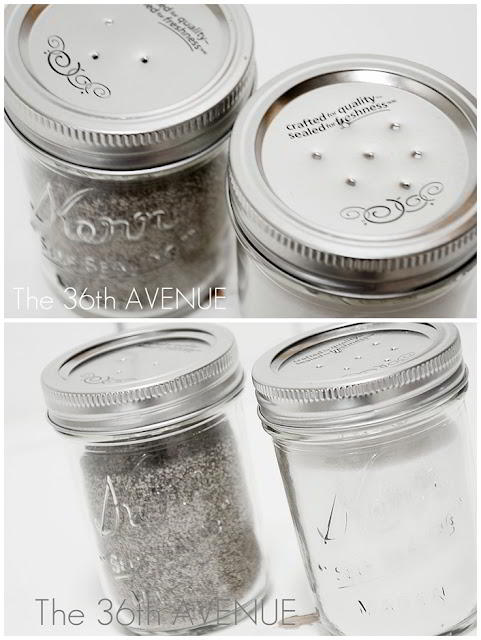 DIY Mason Jar Salt and Pepper Shakers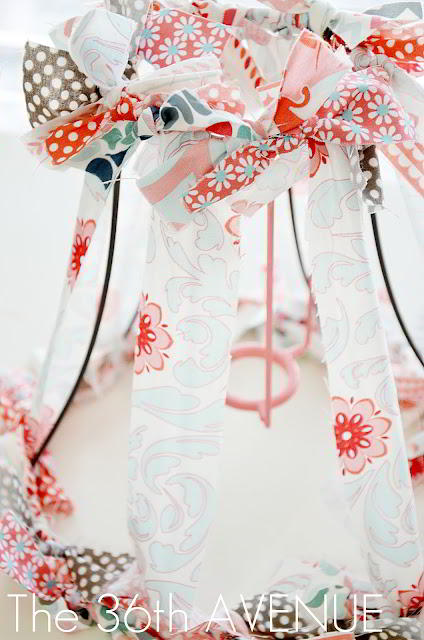 Fabric Scraps Lampshade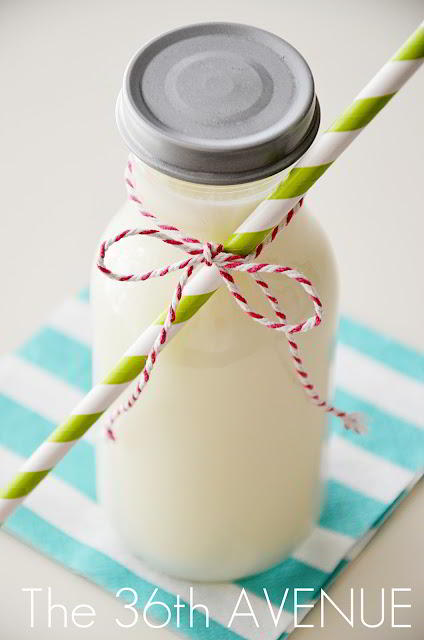 DIY Small Milk Bottles
You will ADORE The 36th Avenue.
xxo

PS — I am hard at work on my Beachy Guest Room. If you follow me on Facebook, you know that I finished the painted Greek Key rug this week. And now I am working on a planked wall and a few other projects. I am trying to get it finished before my mom comes out to visit the first week of June. I have a project from this room coming up on Tuesday 🙂