Welcome to the Summer of Paper series – where we've invited fabulous guests to create projects using supplies from my Home + Made paper decor line.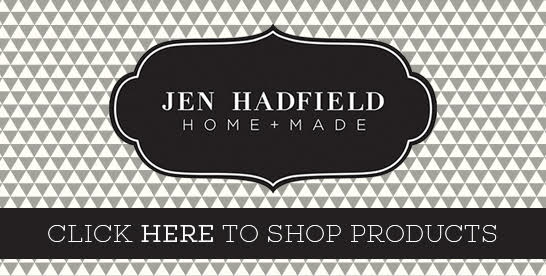 Hey there Tatertots & Jello fans, my name is Dee and I blog over at Cupcakes&Crowbars. I mostly do recipes, but also dabble in crafting and DIY furniture renovation. I met Jen at Snap Conference last year. I'm not one to be starstruck – but she truly is such a creative inspiration – and so down to earth and nice – that I was scarcely able to do more than smile so big my face hurt. You'd best believe when I had the opportunity to utilize some of her new line of products, you'd best believe I was EXCITED! And so grateful for the chance to work with some truly beautiful materials. I'm so happy to be here today, sharing my 3-D letter art and storage jars with you – which were all crafted from Jen Hadfield's Home + Made line of craft products (WHICH IS AMAZING). I used them to brighten a blank space in my craft room, but they're gorgeous and useful anywhere. In fact, since I made this project, I've used her line to do other things in my home as well. Let's get started!
Supplies:
(Jen Hadfield Home + Made Cottage Living Collection)
12×12 Paper Pack
Paper Flowers
Gold Metal Clips
Gold Metal Labels
(Misc Supplies)
3-D Letter Template for cutting machine
glass vases
Plain White Cardstock
Transparent Tape
Twine
Aleene's Tacky Glue
Glue Dots
Directions:
Choose the papers you'd like to use for your project. I struggle with pattern matching – it is definitely not something that comes naturally to me – but luckily this Cottage Living Collection has a cool feature on the bottom of each piece of cardstock – a coordinating pattern is printed on each page. How cool is that? It made it super easy to choose my patterns and papers.


Use your cutting machine to size and cut the letters that you'd like to use.
The template I have is for enclosed 3-d letters, so I ended up with extra tabs – I just cut them off before gluing.
Fold the pieces and figure out how they fit together around each letter before you start gluing. I may have learned this the hard way. Maybe.
After gluing each piece, use small clothespins or paperclips to hold the pieces together while the glue dries- it only takes about one minute before you can move on to the next piece. Repeat until finished.
For the storage containers, I picked up four 8″ glass vases from a local dollar store. Any cylinder vase/container would work, because we're going to cover it in paper anyway!
Simply wrap a piece of standard 8.5 x 11 white cardstock around the vase, tape it together in the back, and trim the excess from the top. After the vases are covered, use a glue dot to affix the paper inserts from the gold metal labels to the leftover scraps from cutting your letters out. Contour the metal label to the vase by simply press it firmly against the side. Use a length of twine or hemp rope to affix the metal labels to the vases. Place a piece of tape in the back to hold the twine in place. Place a self-adhesive paper flower on the front, and you're done!
These are from the Sweet Greetings paper pack – I just trimmed each little note out so I could use them in different projects.
I had a blank wall in my craft area that needed some sprucing up, so I hung all my cute new things there. I used teeny pins to attach the letters to the wall, and gold metal clips with glue dots to hang three of the Sweet Greetings phrases.
Add some burlap and twinkle lights for a sweet nightlight.
That's it for me today! I hope you enjoyed my tutorial, and that it inspires you to create a beautiful small space in our own home. If you'd like to check out more of my projects, recipes, or general nonsense – pop on over, I'd love to see you.
I just KNOW you want to pin this for future inspiration … do eet. I'm so proud of this project!
********
Thanks Dee! What a fun project, and I just love those storage containers too! Dee has great ideas on her blog. Here are a few I know you'll love: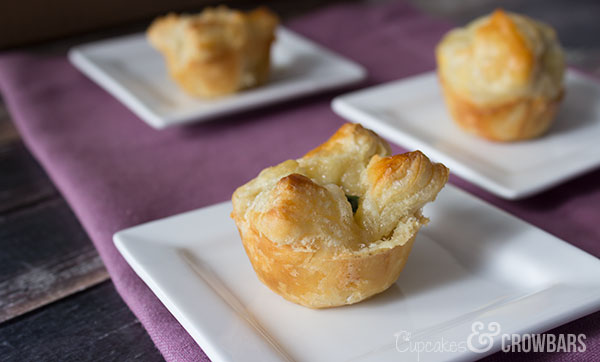 She has amazing recipe ideas that are easy too! Try her Easy Basil and Brie Appetizers!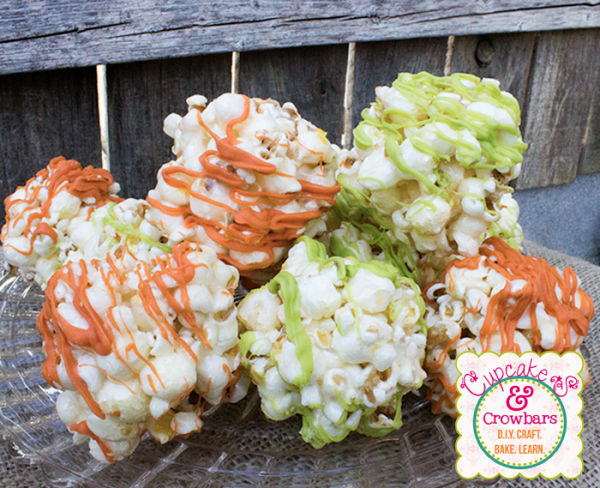 She also has these fun Halloween Popcorn Balls and Free Printables!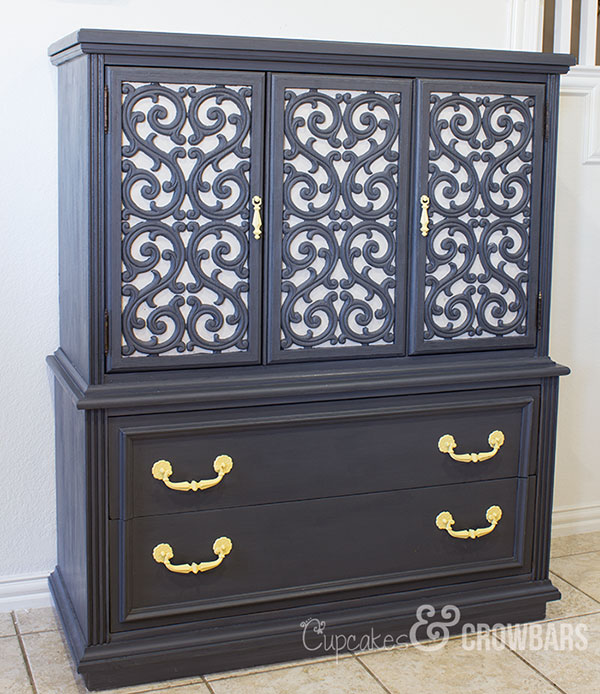 She also has amazing Furniture Updates like this one! You won't believe the before picture!




And if you'd like to try this project she shared today, you can find my
Home + Made line
at craft and hobby stores near you!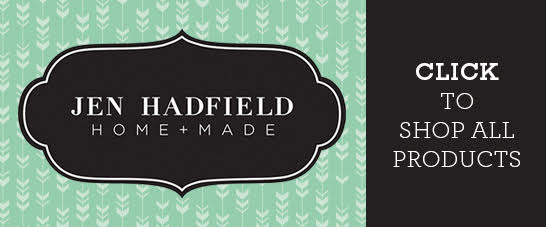 xoxo